B vitamins are vital in maintaining the body's energy production but may not necessarily boost energy levels.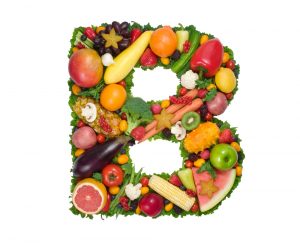 The B vitamins are critical for the maintenance of overall well-being, most notably through their role in:
Sustaining energy production. B vitamins are essential for the conversion of food into the form of energy (ATP) the body uses for all of its biological processes.
Overview
B vitamins were once believed to be variations of the same type of vitamin (as is the case with vitamin D), but are now understood to be a collection of 8 distinct vitamins that are regularly seen together and have great synergy. The eight B vitamins are: B1 (thiamine), B2 (riboflavin), B3 (niacin), B5 (pantothenic acid), B6, B7 (biotin), B9 (folic acid), and B12 (cobalamin).
Each of the B vitamins plays a key role in fundamental metabolic processes in the body, as well as contributing to the growth and effective functioning of muscles and nerves. B vitamins are commonly taken as supplements for their potential to relieve stress and combat fatigue.
These uses stem from the fact that B vitamin deficiency can result in such side effects as exhaustion, mental problems, heart irregularities, and tingling, to name a few. Fortunately, B vitamins are found in bountiful supply in everyday foods, including meats, dairy, whole grains, and vegetables, and deficiency is relatively rare.
B12 is popularly known as the "energy" vitamin. Vitamin B12 is popular as an energy-boosting vitamin since it helps the body convert food into glucose.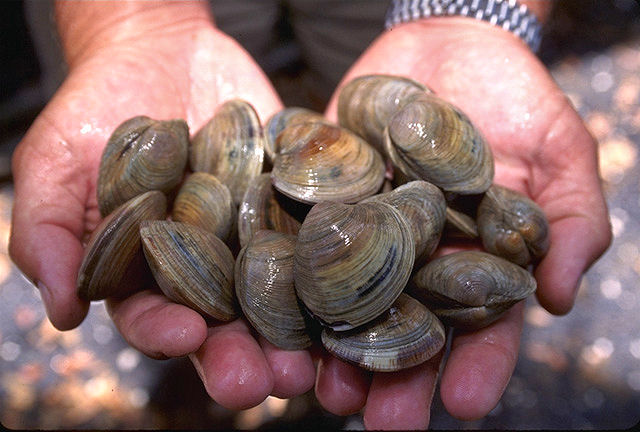 How B Vitamins May Help With Energy
Conversion of food into energy
B vitamins do not necessarily increase the production of energy in the body, but rather help the body maintain healthy energy levels. This means that they won't have much effect on energy in non-deficient individuals.1
In terms of the mechanics, vitamins B1, B2, B3, and B5 are critical co-enzymes in cellular energy production (known separately as the citric acid cycle and electron transport chain), which results in the formation of ATP, the body's main energy molecule.2 On top of that, B13, B7, and B12 are key players in breaking down the food we eat into substances that can be converted into energy.4
B Vitamins Benefits & Uses for Energy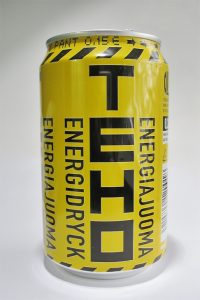 Infusing energy drinks with B vitamins are all the craze due to their natural health-promoting qualities and low cost. Their association with energy production in the body has led to the belief that B vitamins wield a number of innervating benefits, such as enhancing well-being and mood, reducing fatigue, and increasing alertness.5
While B vitamins certainly are indispensable for energy synthesis and metabolism in the body, most people already consume sufficient quantities in their everyday diet.
Current research has only shown the necessity of B vitamin supplementation in cases of vitamin B deficiency. Cases where people have noted energy spikes when taking drinks containing B vitamins may actually be experiencing the effects of other common ingredients, such as caffeine and guarana.
B vitamins in energy drinks. Along with caffeine, sugar, and water, B vitamins are the main ingredients in most contemporary energy drinks.
Research
Human Research
Research concerning the B vitamins should be taken with a grain of salt since most of them are financially backed by vitamin-manufacturing companies, and also include other vitamins and minerals that make it more difficult to isolate the effect of B vitamins. That being said, these studies have shown the potential of B vitamins to reduce fatigue and improve mood.
Multivitamin high in B vitamins may reduce physical fatigue and stress
In this investigation, a multivitamin (MV) containing high levels of B vitamins was given to 138 adults for a period of 16 weeks. Significant improvements in mood and physical stamina were reported.
The study concluded that "at-home mobile-phone assessments, where assessments were conducted post-dose, revealed significantly reduced stress, physical fatigue and anxiety in the MV group in comparison to placebo across a number of time points."6
Multivitamin high in B vitamins may increase energy levels and enhance mood
In this randomized, double-blind, placebo-controlled investigation, 116 participants either received a placebo or a B multivitamin complex every day for 16 weeks. Analysis revealed significant increases in energy levels (especially in women) and enhancements in mood.
The study concluded that "analysis revealed significant effects in favour of the multivitamin over placebo for participants experiencing increased energy levels."7
Multivitamin high in B vitamins may increase stamina, concentration, and alertness in males
In this randomized, placebo-controlled, double-blind investigation, 198 men were given either a placebo or a multivitamin containing high levels of B vitamins after which they completed 2 cognitive tasks every day for 28 days. Compared to the placebo, the multivitamin group subjectively rated themselves as experiencing greater physical and mental stamina, concentration, and alertness.
The study concluded that "healthy members of the general population may benefit from augmented levels of vitamins/minerals via direct dietary supplementation."8
Multivitamin high in B vitamins may improve mood by reducing perception of stress in older women
In this randomized, placebo-controlled investigation, 76 women were given either a placebo or a multivitamin containing high levels of B vitamins before completing a cognitive battery test. Based on the depression anxiety stress scale (DASS), state trait anxiety inventory-state anxiety scale, and visual analogue scales (VAS), the multivitamin was shown to reduce ratings of perceived mental work stress and improve overall mood ratings.
The study concluded that "supplementation with a single multivitamin, mineral and herbal supplement reduces stress several hours after intake in healthy older people."9
Dosage for Energy
There is no standard B vitamin complex dosage in clinical research
B vitamin complex supplements are generally available in two forms:

B – 50 complex. 50 mcg vitamin B12 and biotin, 400 mcg folic acid, and at least 50 mg of every other B vitamin
B – 100 complex. 100 mcg vitamin B12 and biotin, 400 mcg folic acid, and at least 100 mg of every other B vitamin
Supplements in Review Says
B vitamins as a B-50 complex for energy.

B vitamin supplementation can boost energy in cases of deficiency. Since adequate amounts of the B vitamins are nearly always consumed in typical diets, supplementation may be best suited for people who have low vitamin B levels.
Stick with a B-50 complex for energy.  A standardized B-50 complex may be the best serving for energy. Higher doses likely have little to no additional energy benefit.