Low levels of B vitamins may increase stress and worsen mood.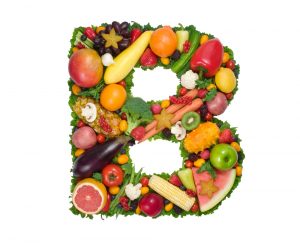 The B vitamins are essential to overall health. Collectively they provide numerous benefits, including such potential stress-related effects as:
Supporting mood. B vitamins are involved in regulating mood, brain health, stress response, and other processes that can add up to reduction of stress.
Overview
The B vitamins comprise a group of water-soluble nutrients that are vital for extracting energy from food and aiding important metabolic processes.
Each one of these 8 essential vitamins – B1 (thiamine), B2 (riboflavin), B3 (niacin), B5 (pantothenic acid), B6, B7 (biotin), B12, and folic acid – is chemically distinct and serves unique purposes.
Although most diets provide sufficient amounts of B vitamins for healthy living, supplementation has been a popular option for strengthening the immune system and relieving both mental and physical stress.
Here's a quick look at the roles and recommended intakes of each B vitamin:
| | | |
| --- | --- | --- |
| Vitamin | Dietary Reference Intake (DRI) | Brief Description of Benefits |
| Vitamin B1 (thiamine) | 1.5 mg | Boosts the immune system |
| Vitamin B2 (riboflavin) | 1.7 mg | Antioxidant |
| Vitamin B3 (niacin) | 20 mg | Elevates HDL (good) cholesterol |
| Vitamin B5 (pantothenic acid) | 10 mg | Breaks down fats and carbs; manages stress-hormone production |
| Vitamin B6 (pyridoxine) | 2 mg | Regulates mood and sleep via serotonin, melatonin, and norepinephrine |
| Vitamin B7 (biotin) | 300 μg | Maintains healthy skin, hair, and nails |
| Vitamin B9 (folate) | 400 μg | Combats depression and memory loss |
| Vitamin B12 (cobalamin) | 6 μg | Ups energy levels |
Did you know? The B vitamins are particularly abundant in protein-rich foods such as fish, meat, chicken, and eggs, as well as leafy green green vegetables (like spinach), nuts (like almonds), and legumes (like soybeans).
How B vitamins May Help With Stress
Supporting a healthy stress response & mood
The B vitamins are involved in multiple processes essential to a healthy stress response and mood regulation. Most notably, vitamin B5 (sometimes called the "anti-stress" vitamin) is needed for production of stress-related hormones, while vitamins B6 and B9 help regulate mood and overall brain health. 1

Stacking B vitamin complex with vitamin C may help with stress.
One study found that a vitamin B complex with vitamin C led to significant improvements in ratings on the Perceived Stress Scale (PSS) and General Health Questionnaire (GHQ) as well as reduced mental fatigue after tests.
2
B Vitamins Benefits & Uses for Stress
B vitamin complexes are typically taken as a way to increase energy and support overall health. In terms of stress, there is a good amount of research evidence that supplementing with B vitamins can help by:
Improving mood. B vitamins appear to minimize stress perception, which seems to benefit everyday mood.3
Increasing energy levels. Vitamin B12 in particular seems to reduce mental and physical fatigue by aiding cellular energy production.4
Nonetheless, as the case with many essential nutrients, it's important to note that supplementing vitamin B is unlikely to do much for non-deficient individuals.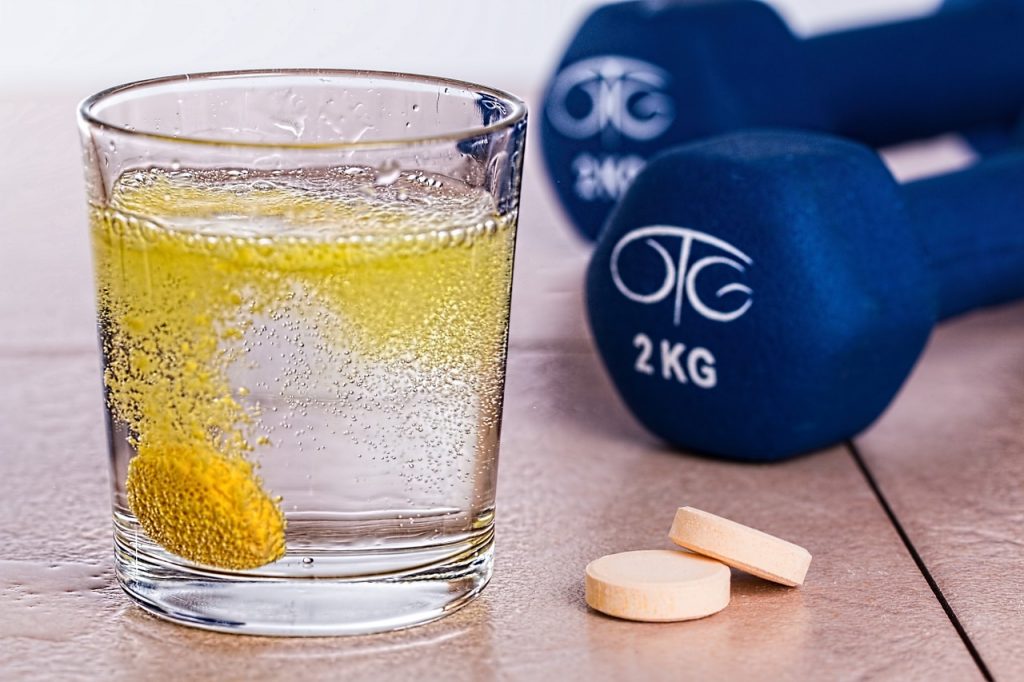 Research
Human Research
Studies have found that B vitamins may help improve mood as well as reduce anxiety and mental fatigue. The caveat is that the majority of these clinical studies are funded by vitamin-manufacturing companies and do not assess the participants' B vitamins status.
B vitamins (B-50, B-100) may significantly decrease workplace stress
In this randomized, double-blind, placebo-controlled investigation, the work demands, mood, anxiety, and strain of 60 employees were assessed over a 3-month period while taking 2 types of high dose B multivitamins (B-50, B-100). The groups receiving vitamin B complex treatment were found to have significantly lower personal strain and dejected or depressed mood.
The study concluded that there are "significant decreases in the experience of workplace stress after 90 day supplementation of a B multivitamin."5
B multivitamins (Blackmores® Executive B Stress Formula) seem to reduce occupational stress
In this randomized, double-blind, placebo-controlled investigation, 200 adults were given either a placebo or Blackmores® Executive B Stress Formula daily for 6 months. Workplace stress and mood measures were reported to have improved in the B vitamins group, based on the Occupational Stress Inventory-Revised (OSI-R), the Profile of Moods Scale (POMS), the Personal Stress Questionnaire (PSQ), and the General Health Questionnaire (GHQ-12).
The study concluded that "effective strategies reducing occupational stress are urgently required. Dietary supplementation with B group vitamins may be an economically viable and sustainable intervention."6
Multivitamin high in B vitamins may reduce stress, fatigue, and anxiety
In this investigation, a multivitamin (MV) containing high levels of B vitamins was given to 138 adults for a period of 16 weeks. Significant improvements in mood were reported.
The study concluded that "at-home mobile-phone assessments, where assessments were conducted post-dose, revealed significantly reduced stress, physical fatigue and anxiety in the MV group in comparison to placebo across a number of time points."7
Dosage for Stress
There is no standard dose of B vitamins in clinical research.
Individual B vitamin complex supplements have different doses of each vitamin, but can also have specific doses, such as:

B-50 complex. 50 mcg vitamin B12 and biotin, 400 mcg folic acid, and 50 mg of other B vitamins
B-100 complex. 100 mcg vitamin B12 and biotin, 400 mcg folic acid, and 100 mg of other B vitamins.

B vitamin pills should be taken with food to enhance absorption and minimize side effects of queasiness and unpleasant odor.
Supplements in Review Says
B vitamins for stress as a B-50 complex.

If you suspect deficiency, supplementing B vitamins can help with stress. We recommend B vitamins for stress relief, especially if you suspect you may be deficient. Vitamin B supplementation may improve mood and energy levels while also reducing anxiety, strain, and work-related stress.
Start with a B-50 complex. Dosages of B vitamin complexes vary tremendously. We suggest starting with the lower B-50 dosage.
Schlebusch L, Bosch BA, et al. A double-blind, placebo-controlled, double-centre study of the effects of an oral multivitamin-mineral combination on stress.

S. Afr. Med. J.

2000;

90

:1216-23. ↩
Kennedy DO, Veasey R, et al. Effects of high-dose B vitamin complex with vitamin C and minerals on subjective mood and performance in healthy males. Psychopharmacology (Berl). 2010 Jul;211(1):55-68. ↩
Long SJ, Benton D. Effects of vitamin and mineral supplementation on stress, mild psychiatric symptoms, and mood in nonclinical samples: a meta-analysis. Psychosom Med. 2013 Feb;75(2):144-53. ↩
O'Leary F, Samman S. Vitamin B12 in Health and Disease. Nutrients. 2010 Mar; 2(3): 299-316. ↩
Stough C, Scholey A, et al. The effect of 90 day administration of a high dose vitamin B-complex on work stress. Hum Psychopharmacol. 2011 Oct;26(7):470-6. ↩
Stough C, Simpson T, et al. Reducing occupational stress with a B-vitamin focussed intervention: a randomized clinical trial: study protocol. Nutr J. 2014; 13: 122. ↩
Pipingas A, Camfield DA, et al. The effects of multivitamin supplementation on mood and general well-being in healthy young adults. A laboratory and at-home mobile phone assessment. Appetite. 2013 Oct;69:123-36. ↩