Non-psychoactive cannabis compound CBD may aid sleep in people with anxiety, and act as a sedative at higher doses.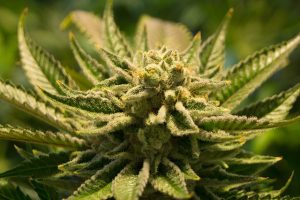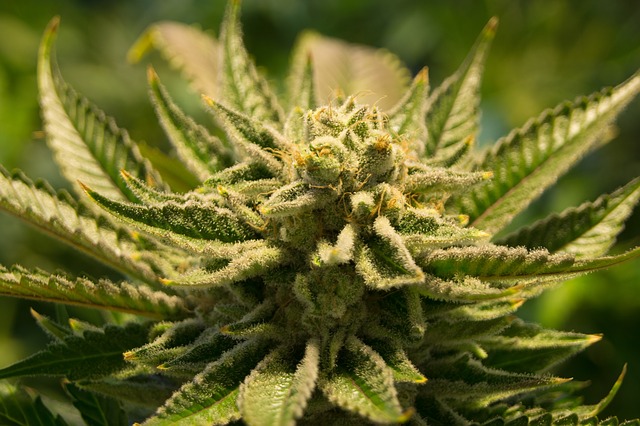 CBD is a compound found in cannabis plants that is known for its non-intoxicating, medicinal effects. It may help with sleep through:
Reducing anxiety. CBD may improve sleep for individuals with anxiety problems.
Acting as a sedative. Higher CBD doses seem to work as calming, sleep-inducing agent.
Overview
Cannabidiol (CBD) is the second most abundant cannabinoid after THC in cannabis plants. CBD's health benefits, which include improvement of anxiety, depression, pain, and inflammation – coupled with its lack of psychoactive effects – have made it a popular supplement for dealing with a variety of medical concerns.
Unlike its close relative tetrahydrocannabinol (THC) – which is responsible for the high experienced with marijuana use – CBD does not cause any intoxicating, mind-altering effects. CBD is most commonly used to help with anxiety, depression, seizures, arthritis, chronic pain, and other conditions. It is also growing in popularity as a nootropic.
Although THC is better recognized as the ingredient responsible for the sleep-inducing effects of marijuana, it appears that CBD has some sleep benefits as well. CBD seems to be a particularly promising sleep aid for people who suffer from persistent anxiety. This effect does not induce sleepiness per se, but makes it easier to fall and stay asleep by reducing anxiety. In addition, CBD functions as a sedative when taken at higher doses (100+ mg).
Despite its apparent safety and lack of psychoactive effects, cannabidiol's direct association with cannabis makes it a controversial substance. While hemp-derived CBD is currently legal in the US, the DEA is
making moves
to classify it as marijuana extract, thus making it illegal in all but a handful of states that allow medical marijuana use.
How CBD Might Help With Sleep
Reducing anxiety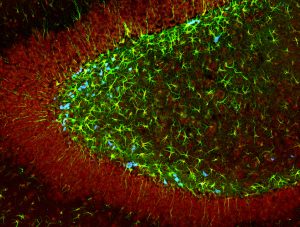 Anxious thoughts is one of the leading causes of insomnia and other sleep issues. CBD has been shown to reduce anxiety via multiple mechanisms:
Interacting with the serotonin 5-HT1A receptor, which is known to regulate mood, stress, and emotion 1
Boosting adult neurogenesis – the growth of new brain cells in the adult brain 2
Acting as a sedative
High CBD doses (160 – 600 mg) have been reported to act like a direct sedative, making it easier to fall and stay asleep. 3
CBD Sleep Uses & Benefits
As a sleep aid, CBD is is popularly used to fight insomnia and improve overall sleep quality. More specifically, it can be used to promote healthy sleep in two ways:
Indirectly aiding sleep by improving anxiety, resulting in tangible benefits such as reduced time to fall asleep and fewer sleep disturbances
Directly improving sleep duration and quality by acting as a sedative when taken at higher doses
In addition, it's also theoretically possible that CBD can aid sleep for people with conditions marked by chronic pain, since it it also fucntions as an analgesic (pain reliever). 4
CBD supplements can be taken in many forms – smoking high-CBD/low-THC marijuana, sublingual CBD hemp oil, CBD extract capsules & edibles, CBD vape juice, pure CBD isolate, and others.
Research
Animal Research
Numerous rodent studies have examined CBD's effects on sleep. Findings indicate that CBD may:
Human Research
Early clinical research indicates that CBD's improvement of anxiety may indirectly aid sleep in people with anxiety disorders. In addition, large CBD doses (100+ mg) seem to act as a sedative.
CBD (160 mg) may improve sleep in insomniacs
This paper reviewed a number of clinical trials of CBD. In one of the trials, 15 insomniacs were given placebo or CBD (40, 80, or 160 mg). The 160 mg dose resulted in longer sleep time, less interruptions of sleep, and higher sleep quality in most of the participants.
The researchers concluded that "160 mg cannabidiol significantly increased the number of hours the subjects slept, and all three doses decreased dream recall, which could be the consequence of less sleep interruptions during the night's sleep. " 10
CBD (400 mg) appears to help with anxiety disorders
In this double-blind study, people with social anxiety disorder (SAD) were given placebo or CBD (400 mg) capsules and were examined using brain imaging. Compared to placebo, CBD was found to significantly decrease subjective anxiety, an effect the researchers attributed to changes in regional brain activity.
The researchers concluded that "CBD reduces anxiety in SAD and that this is related to its effects on activity in limbic and paralimbic brain areas." 11
CBD (600 mg) appears to reduce anxiety in individuals with social anxiety disorder
This double-blind, randomized study examined the effects of CBD on anxiety. A total of 24 people with Social Anxiety Disorder (SAD) were given placebo or CBD (600 mg) 90 minutes before a simulated public speaking test (SPST). The CBD treatment significantly lowered anxiety, cognitive impairment, and overall discomfort during the test. These effects suggest that CBD can be useful for anxiety-related sleep issues.
The researchers concluded that "The increase in anxiety induced by the SPST on subjects with SAD was reduced with the use of CBD, resulting in a similar response as the HC."12
Dosage for Sleep
Research studies have used doses as low as 15 mg to as high as 600 mg of CBD
CBD supplements typically provide 20 – 25 mg doses of CBD, taken as as CBD hemp oil or CBD extract capsules
Doses of 20 – 50 mg seem to work best for anxiety-related sleep issues, whereas high doses (100+ mg) function more like a sedative
Available Forms
CBD oil. The most popular form of CBD, oil tinctures offer ease of use alongside long duration and fast onset.
CBD capsules/edibles. Although convenient and long-lasting, capsules and edibles have lower efficacy because of low bioavailability.
CBD vape oil. Vaping CBD provides the fastest relief and strong effects, but has the shortest duration.
Topical CBD. Topical CBD is applied to the skin as a cream, balm, or ointment, which is an effective option for arthritis and other types of musculoskeletal pain.
CBD Isolate. 99%+ pure CBD in crystal/powder form.
Supplements in Review Says
CBD oil 15+ mg for sleep.

CBD may help anxious people fall asleep, and act as a general sedative. If anxious thoughts keep you awake at night, CBD is a great way to calm the mind and prepare you for sleep. In addition, CBD functions as an all-around sedative at high (100+ mg) doses.
There is too little research to recommend a specific dose, so it's best to start low. We recommend starting with doses of 15 – 25 mg, which should be sufficient if anxiety is the reason you're having sleep issues. You can consider taking doses as high as 100 mg and beyond, but such high doses can be rather expensive and difficult to administer.