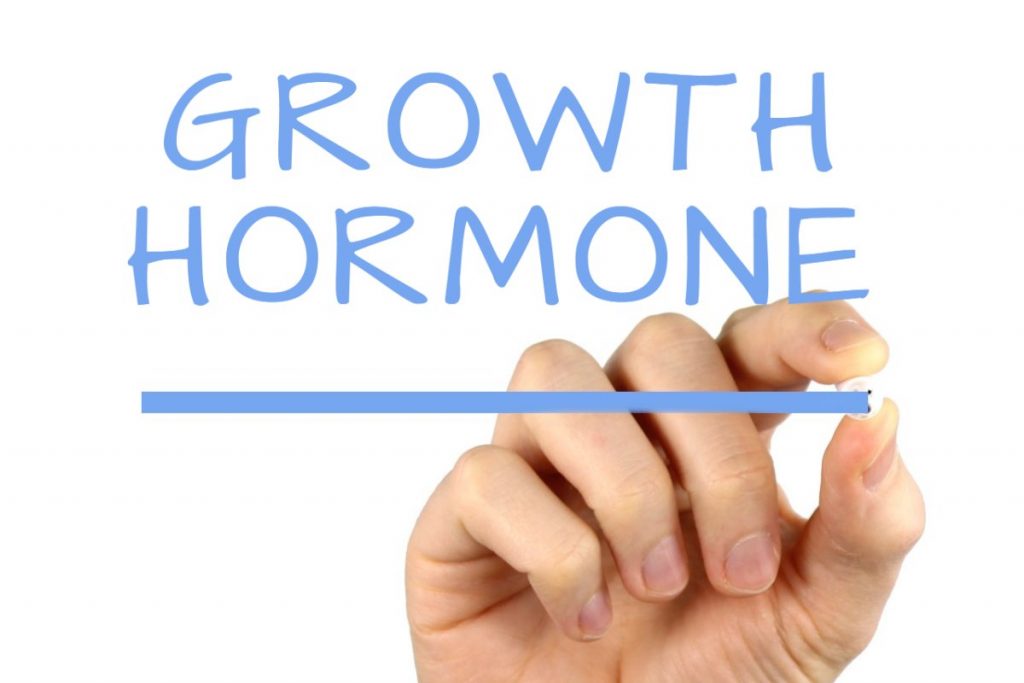 Growth hormone (GH) boosters use ingredients including herbs, amino acids, and sleeping aids to help support the body's natural GH levels. Although GH supplements are not as popular as testosterone boosters,  they can be just as helpful with supporting muscle mass, reducing fat, and promoting overall health.
Furthermore, some compounds used as T-boosters – such as L-DOPA – might raise growth hormone as well, allowing men to kill two birds with one stone by supporting both of these anabolic hormones at once.
On this page, you can find information on the most popular growth hormone boosters. For a general introduction to growth hormone and its effects, check out our GH guide.
Many of the effects attributed to growth hormone are actually mediated by insulin-like growth factor (IGF-1) – a hormone that is produced in the liver when GH enters the bloodstream. As such, some GH supplements might work by increasing IGF-1 directly without affecting GH.
5-HTP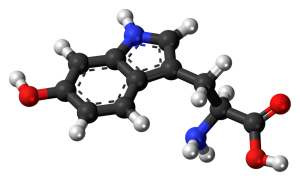 5-Hydroxytryptophan (5-HTP) is an amino acid naturally produced in the human body. 5-HTP that acts as a precursor to several brain chemicals, most notably serotonin and melatonin. Given the role of these compounds in regulating mood and sleep, it's not surprising that 5-HTP is best known as a nootropic.
Despite this reputation, multiple studies have demonstrated that 5-HTP supplementation also promotes GH release via a yet-unknown mechanism.1 In addition, it's possible that 5-HTP could indirectly promote optimal GH levels by improving the quality of sleep through its conversion into melatonin. More on 5-HTP.
Arginine
Arginine is a conditionally-essential amino acid best known for promoting blood flow via increased nitric oxide (NO) production. Research suggests that arginine is capable of increasing GH secretion by:
suppressing the release of somatostatin, also known as growth hormone–inhibiting hormone (GHIH)2
For example, in one study a single 7 g dose of arginine raised GH to a peak level of 222% above normal  for about two hours.3
Note: it's best not to take arginine around exercise time, as it actually blunts the increase in GH secretion produced by resistance training.
4
Colostrum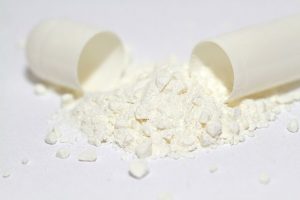 Colostrum is a special type of milk produced by mammals during the late stages of pregnancy. Research suggests that it improves the immunity, growth, and digestive health of the newborn, which has made bovine colostrum a popular health-promoting supplement.
Although not technically a GH booster, colostrum is known to contain growth factors such as IGF-1 – natural compounds that promote cellular growth. Since these compounds are related to growth hormone and controlled by its secretion, colostrum has been suggested to have an effect that is similar to growth hormone.
So far, bovine colostrum has been shown to enhance exercise performance and muscle gains, although research remains mixed. More on colostrum.
Deer Antler Extract
Deer antler velvet or simply deer antler refers to the growing stage of deer antlers before they calcify into bone. Ancient Chinese medicine used these young antlers to boost vitality, and  today they a remain a popular ingredient of testosterone boosters.
Because young deer antlers grow very quickly and contain IGF-1, they have also been proposed to function as effective growth hormone supplements.
Nonetheless, research looking into velvet antler's hormone-boosting effects has failed to find any evidence.
Despite its apparent lack of effectiveness, deer antler supplements have been famously used by
multiple athletes
, and are banned by most sports organizations.
DHEA
Dehydroepiandrosterone (DHEA) is the most abundant steroid hormone in the human body because it can be converted to many other hormones. DHEA is sometimes used by bodybuilders seeking to increase testosterone levels, and by older men and women looking to support healthy hormone levels.
It's not entirely clear whether DHEA increase growth hormone concentrations. However, there is more reliable evidence that it increases IGF-1 levels, particularly in older individuals. More on DHEA.
DHEA use is banned by the vast majority of athletic competitions, even though its effectiveness continues to be disputed to this very  day.
Fenugreek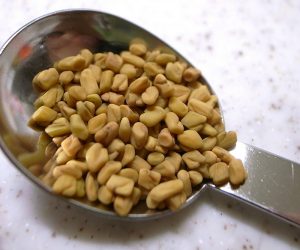 The herb fenugreek is well-known for its testosterone-boosting effects, and has been used by Chinese and Indian medicine for thousands of years.
Although research evidence is preliminary and restricted to animal data, it seems that it can boost GH as well. A study in rats showed that fenugreek seeds contain two compounds capable of stimulating GH release, while a study in goats showed that fenugreek seeds raise GH levels for up to six hours.5 6
As such, fenugreek is one of the few compounds that might help men raise both GH and T at the same time.
GABA
Mamma-Aminobutyric acid or GABA for short is an inhibitory neurotransmitter that promotes relaxation and eases anxiety, making it a popular target for calming nootropics.
In terms of growth hormone, clinical studies have shown that GABA might:
Increase both resting and post-exercise GH levels by as much as 400% and 200%, respectively7
Indirectly support optimal GH levels, because GABA receptors are known to promote sleep, the time when most GH secretion occurs8
However, supplementing GABA remains a controversial strategy because of its difficulty in crossing the blood-brain barrier. While this doesn't necessarily mean it doesn't work, it does suggest that higher doses have to be taken, and that some people might see more of an effect than others. More on GABA.
Glutamine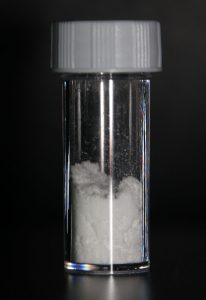 Glutamine is the most abundant amino acid in the human body, and is involved in protein synthesis and other key functions. It is popularly used by bodybuilders to improve muscle growth despite a lack of scientific evidence.
A single study also reported that an oral dose of glutamine increase growth hormone levels in the blood.
Creatine
Creatine is arguably the most popular workout supplement in the world. And while it may not be known as a growth hormone booster, one study did report that a single dose of 20 g resulted in a significant rise in growth hormone levels. While this isn't enough to warrant taking creatine to boost GH, it does give yet another possible benefit to this highly popular workout supplement.
L-DOPA
L-DOPA, also known as levodopa, is a natural compound that our bodies use to produce dopamine, norepinephrine, and epinephrine, three major neurotransmitters. L-DOPA is mostly used for the treatment of Parkinson's, but some people also use it as a nootropic to boost mood and other aspects of cognition.
Limited research indicates that L-DOPA might increase GH levels by stimulating the release of  growth hormone-releasing hormone (GHRH), but it's far too early to say anything conclusive. L-DOPA might also increase testosterone levels, but this effect requires further research as well. More on L-DOPA.
The most common source of L-DOPA is the herb Mucuna pruriens.
Melatonin – Editor's Choice
It may come as a surprise, but the well-known sleep hormone melatonin is actually one of the most promising growth hormone boosters. Melatonin has been shown to support GH in two ways:
Indirectly, melatonin helps optimize GH by improving sleep quality and duration, since most GH is secreted during sleep
Note: you can also increase your melatonin levels naturally by sleeping in complete darkness and minimizing the use of computers, phones, and other sources of blue light before bed.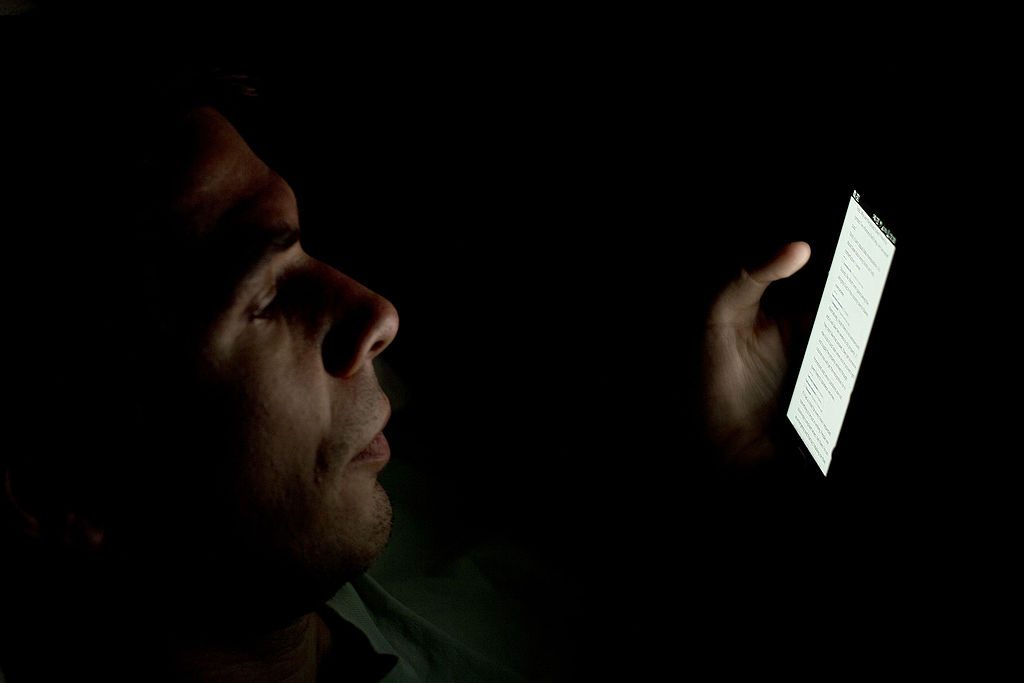 Mucuna Pruriens
Mucune pruriens or "Velvet Bean" is a tropical bean herb used for helping with male infertility, Parkinson's and some other conditions. Mucuna contains the active ingredient L-DOPA, which has been suggested to boost both growth hormone & testosterone. However, research does not yet agree on whether Mucuna actually works.
But if you do want to give Mucuna a try, look for a supplement standarized to contain at least 10% of L-DOPA.
MK-677 – Editor's Choice

This synthetic compound is currently the most popular growth hormone-releasing peptide (GHRP), also known as growth hormone secretagogue (GHS). Despite their artificial nature, GHRPs boost growth hormone through a completely safe and natural mechanism: they mimick the hormone ghrelin, which stimulates GH release by binding to special receptors found in the pituitary gland. MK-677 has been studied in multiple clinical trials, which report that it can:
Increase GH levels in healthy individuals12
Result in significant muscle gain and improved sleep13
Increase IGF-1 concentrations in older men to the level found in young adults14
Although we're usually in favor of taking natural supplements, MK-677 is a rare example of a synthetic compound that seems to not only be effective but also safe. MK-677 is currently sold under the brand names Ibutamoren and Nutrobal.
Ornithine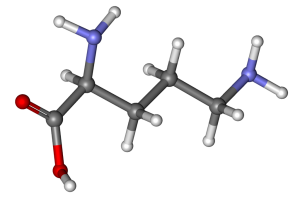 Ornithine is an amino acid involved in the urea cycle used to remove toxic ammonia from the body. Ornithine is sometimes supplemented by bodybuilders and other athletes with the belief that improves exercise recovery and fatigue.
Clinical research indicates that ornithine might be capable of stimulating the pituitary gland, resulting in the release of not just growth hormone but other pituitary hormones such as ACTH. Indeed, several studies report that ornithine ingestion results in increased growth hormone levels. However, there is one key caveat:
The studies were performed in men undergoing resistance training, so it's not clear whether ornithine raises GH in sedentary individuals
Vitamin D
Vitamin D is widely known to be essential to good health. Now, new research indicates that it might also help with growth hormone.
A recent study in older adults reported that vitamin D3 supplementation significantly increased IGF-1 levels. Although this doesn't technically make vitamin D a GH booster, given that IGF-1 mediates many of the effects of growth hormone, it's still highly beneficial.