Chemical precursor 5-HTP may directly elevate growth hormone levels.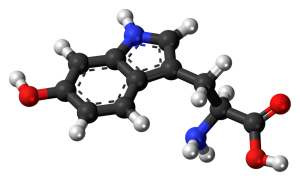 5-Hydroxytryptophan (5-HTP) is naturally found as an amino acid and serves as a metabolic intermediate between tryptophan and serotonin. It has most routinely been used to promote healthy mood and may also potentially benefit growth by:
Elevating growth hormone levels. 5-HTP has demonstrated a capacity to directly increase growth hormone counts in various studies.
Boosting serotonin.  As a precursor to serotonin, 5-HTP intake may likely increase serotonin levels, which is necessary for effective growth hormone regulation.
Overview
5-Hydroxytryptophan (5-HTP), also known as oxitriptan, is a vital chemical compound for various bodily processes due to its standing as a metabolic intermediate: it is the by-product of tryptophan and the precursor to serotonin.

In regards to health, 5-HTP is most commonly used as an indirect nootropic to manage mood and social behavior through its conversion into serotonin. Serotonin is widely considered one of the principal neurotransmitters involved in happiness, well-being, and a positive mood, and is regularly offered as a viable anti-depressant.1
Although 5-HTP is only found in trace quantities in food, it can be naturally acquired after the metabolism of tryptophan, which is readily available in various meats, greens, and dairy.
The relationship between 5-HTP and tryptophan and serotonin spurned its commercial production as an extract of Griffonia simplicifolia seeds. It has since been used in medical practices to ameliorate depression, suppress appetite, aid in sleep, and relieve all kinds of dysphoria.
5-HTP and the Peak X controversy.
In 1989, researchers linked the outbreak of eosinophilic myalgia syndrome (EMS), a serious condition causing blood abnormalities (eosinophilia) and extreme muscle tenderness (myalgia) to the contamination of tryptophan by Peak X. Since the discovery, 5-HTP has been viewed negatively due to its tie to tryptophan supplements – all of which were recalled – despite there only being a few rare cases of Peak X in 5-HTP and in such small amounts that it did not manifest any symptoms.
2
Supplementation with 5-HTP is beginning to see new life in recent years with a special emphasis in mood-enhancement through its association to serotonin and in workouts for its capacity to boost growth hormone (GH) levels.
How 5-HTP May Help With Growth Hormones
The precise mechanism behind elevating growth hormone levels through 5-HTP has yet to be elucidated, but there is a strong likelihood that this benefit stems from its connections to tryptophan and serotonin.
Tryptophan & Serotonin Support
First off, L-tryptophan intake significantly boosts growth hormone (GH).3 Considering 5-HTP is a by-product of L-tryptophan, it is likely to impart similar upshots in GH levels.4
Secondly, 5-HTP is a precursor to the neurotransmitters serotonin and melatonin, which manage growth hormone secretion together.5 Supplementing with 5-HTP may, in turn, increase serotonin levels and allow its beneficial effects to take place.6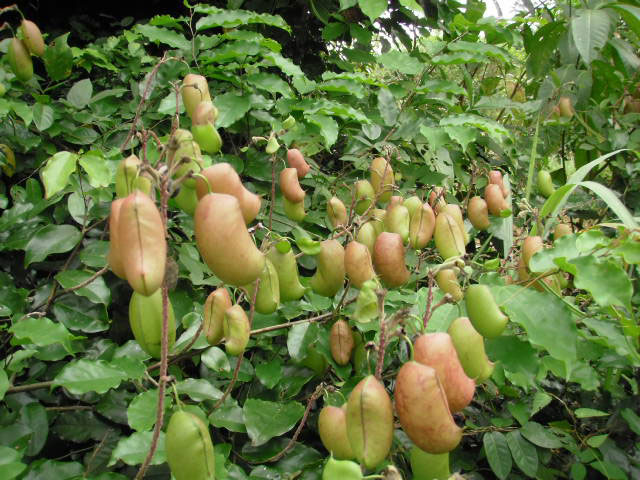 5-HTP Benefits & Uses for Growth Hormones
Considering that 5-HTP directly increases growth hormone levels and amps up cellular production, it may potentially be used to:
Improve muscle growth after workouts
Enhance muscle healing and regeneration
By elevating serotonin levels, 5-HTP may indirectly be capable of7:
Diminishing depression
Reducing stress and anxiety
Improving sleep
Enhancing memory
Through these effects, 5-HTP shows promise as a muscle builder and mental performance enhancer. Moreover, it"s also believed to assist in weight management by increasing satiety and reducing appetite.8
Research
Animal Research
Research indicates that 5-HTP may surge growth hormone (GH) levels:
Administration of 5-HTP increased GH levels in rats.9
Administration of 20 mg/kg body weight 5-HTP increased GH levels in lambs.12
Human Research
In the limited number of clinical studies conducted, 5-HTP seems to elevate growth hormone levels while enhancing mood.
5-HTP (200 mg) may significantly boost release of growth hormone in healthy adults 
In this investigation, 11 healthy adults were given 200 mg of 1-5-hydroxytryptophan. Significant increases in GH plasma levels were noted 30 – 120 minutes after infusion with a mean peak value of 32.0 +/- 8.8 ng/ml.
The study concluded that "a significant increase of GH release (P less than 0.01) was noticed 30-120 min after the end of 1-5 HTP infusion in both men and women."13
5-HTP (0.1 mg/kg) may increase GH levels in adults
In this investigation, 10 normal adults were given 0.8 mg / kg body weight of serotonin for 1 hour, after which they were given additional loading doses of 0.1 mg / kg body weight of 5-HTP and then two more times at 4 hours and 6 hours after the first dose. Administration of 5-HTP demonstrated a significant, but transient, increase in plasma GH, prolactin (PRL), and cortisol.
The study concluded that "individuals receiving additional loading doses of

5-HTP

demonstrated a subsequent increase in GH and cortisol."14
5-HTP (150 mg) may increase plasma human growth hormone levels in adults
In this investigation, a group of adults were administered 150 mg of 5-hydroxytryptophan. Human growth hormone levels were subsequently elevated in most cases, but not when given with glucose.
The study concluded that "oral administration of 150 mg of 5-hydroxytryptophan (5-HTP) resulted in a rise in plasma human growth hormone (HGH), ACTH and cortisol in most of the subjects tested."15
5-HTP may have a diminished effect in depression. 
One study found that daily administration of 200 mg of L-5-hydroxy-tryptophan (L-5-HTP) had little to no effect on human growth hormone levels in depressed patients.
16
Dosage for Growth Hormones
5-HTP may be taken as:
A supplemental capsule, 50 – 100 mg
Research studies tend to use slightly higher doses of up to 500 mg
An oral cavity spray, 7.86 mg
Supplementation with 5-HTP seems to be most effective when it's taken on an empty stomach.
Supplements in Review Says
Early research shows 5-HTP's promise in boosting growth hormone. Research concerning 5-HTP's benefits as a growth supplement are few due to it's unfortunate association to tryptophan contamination. However, the studies conducted point to the direct and indirect impact 5-HTP may have on elevating growth hormone levels as a by-product of tryptophan and a precursor to serotonin.
Take 5-HTP as a standardized 100 mg tablet.  We recommend starting off with 5-HTP in its standardized 100 mg form. It may be best to hold off on trying higher doses until more research is conducted.