Colostrum might function like a growth hormone thanks to its ability to improve muscle growth, nutrient assimilation and immune function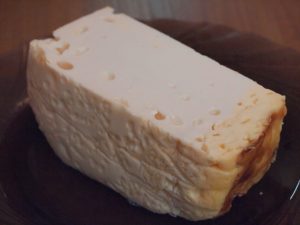 Colostrum is a type of milk that is created in mammals by the mammary glands during the later stages of pregnancy, typically just before birth. Its ability to function much like human growth hormone (HGH) has led many to use it as a supplement, due to its potential ability to:
Improve muscle healing and regeneration. Insulin-like growth factor I (IGF-I) from colostrum can improve the ability of muscles to heal and regenerate.
Increase nutrient assimilation. Colostrum is important for the provision of nutrients to newborn mammals, which could make it a beneficial supplement for nutrient provision.
Reduce susceptibility to infections. The importance of colostrum for immune functioning could help athletes decrease their susceptibility to infection during periods when their immunity is at its weakest.
Overview
Natural colostrum is created in all mammary glands during the late stages of pregnancy, but bovine colostrum is the most widely studied in terms of its effects on muscle growth and ability to act as a growth hormone. Typically secreted from bovine mammary glands shortly after birth, it is important for ensuring offspring survival — so it is rich with nutrients, as well as growth and immune factors, including insulin-like growth factor 1.
The importance of bovine colostrum for the growth of offspring has led many to integrate it into their stacks as a growth hormone, with some studies pointing to its benefits as a performance enhancer. Although numerous studies suggest that it can improve muscle healing and recovery and exercise performance, most of these studies focus on trained athletes. In addition, many point to the fact that numerous colostrum components – including proteins and antibodies – are digested by the mature human stomach, suggesting that it does not produce any performance enhancing benefits.
Colostrum in Food
Numerous recipes integrate colostrum, including colostrum cakes and puddings. In Ukrainian cuisine, cooked bovine colostrum is a traditional food that possesses a taste similar to sweet cheese.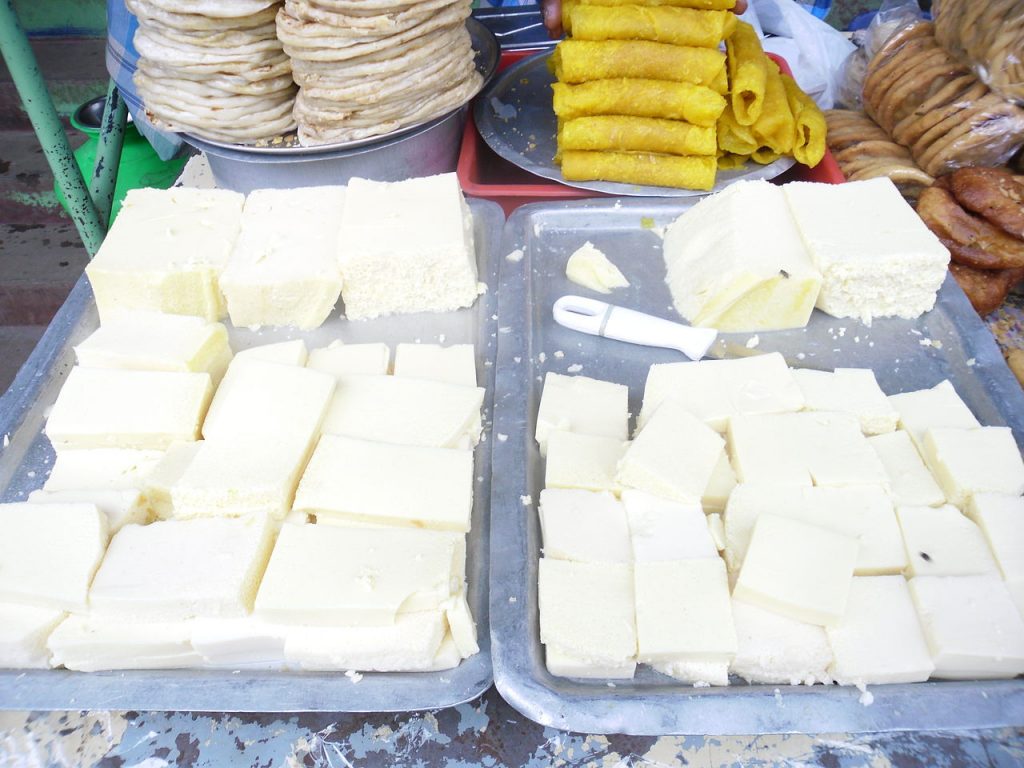 How Colostrum Might Help With Growth Hormone
Improved muscle healing and regeneration
Colostrum prompts the secretion of IGF-I, which has been shown to improve the process of regeneration and healing in injured muscles1 by reducing the rate of catabolism – which refers to protein breakdown – that typically takes places following intense workouts. In addition, colostrum increases levels of protein synthesis, which creates an increase in lean muscle mass while at the same time avoiding any increase in fat storage. Ultimately, supplementing with colostrum could provide many of the benefits of HGH without the need to conduct daily injections, which can be costly and time consuming.
Increased nutrient assimilation
Colostrum consumption in calves in essential to provide them with fats, proteins, carbohydrates, vitamins and minerals during a time period when their immune system is not fully developed.2 In humans, colostrum has been shown to possess higher levels of magnesium, chloride and sodium than later forms of milk.34 Athletes believe that supplementing with colostrum will act in similar manners and improve the assimilation of nutrients, translating into increased performance and energy levels.
Reduced susceptibility to infections
During the period following birth, human colostrum plays a role in maintaining immunologic functions, as evidenced by its composition that contains a wealth of immunologic components including lactoferrin and leukocytes.5 Despite the fact that athletes work out to maintain their health, they are more prone to infections due to the fact that T-cells are reduced following intense workouts. Over time, athletes put themselves into a state of immune suppression, which is why they seek out supplements such as colostrum to bolster their immune function and curb the decline that typically comes following workouts.6
Colostrum Benefits, Popular Uses and Reputation for Growth Hormones
Colostrum's importance for the development of offspring in mammals has led many to suggest that it can be used as a growth hormone to improve performance during sports and exercise. Indeed, numerous studies point to its effectiveness in improving exercise performance in trained athletes. Despite its increased popularity and promising research, all of these studies are fairly small and some provide conflicting results. In addition, only bovine colostrum has been studied significantly thus far. It is sometimes used in anti aging supplements for its growth hormone potential.
Colostrum for Heat Stroke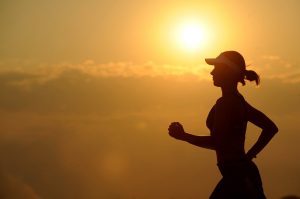 Heat stroke is typically the result of heavy exercise, which causes an increased permeability of the intestine and thus higher toxin absorption. Since bovine colostrum has been shown to reduce gut permeability during heavy exercise,7 some suggest that it might be an effective supplement for preventing heat stroke.
Research
Animal Research
Although no research on colostrum and its benefits on animal physical activity exists, many studies support the importance of colostrum in mammals for:
Muscle repair
Nutrition
Immune function
Human Research
Bovine colostrum supplementation might improve exercise performance
A review of current research on colostrum from bovines and the effects of supplementation on performance during exercise points to using colostrum during high-intensity training periods as the most effective method of use. The data suggests that this finding stems from increased levels of plasma insulin-like growth factor I (IGF-I), as well as increased lean body mass and higher levels of buffering capacity at the intramuscular level. Despite these promising findings, contradicting data exists, making continued research essential to determine the exact effects of BC (bovine colostrum) supplementation on exercise performance.
The researchers concluded that future studies will only be effective at establishing the relationship between BC and exercise performance "if the dose and length of supplementation of a well-defined BC product is standardized across studies, and the bioavailability of the active constituents in BC."8
Bovine colostrum (60 grams per day) supplementation might increase tissue composition in resistance-trained limbs
In order to determine the effects of BC (bovine colostrum) supplementation on the composition of tissues in both RT (resistance trained) and UT (untrained) limbs, researchers conducted a double-blind study that randomly placed individuals in one of two groups: sixty grams per day of BC or sixty grams per day of WP (whey protein). Each of these groups participated in eight weeks of resistance training of EF (elbow flexors) or their T (non-dominant arm). Using resonance imaging, the researchers revealed that the tissue composition of the limbs of the RT group exhibited a significantly higher increase in their CSA (cross-sectional area) and circumference in those that supplemented with BC.
The researchers concluded that "the increase in SSF [subcutaneous fat] CSA in T of BC may have been due to an increase in skin CSA, rather than fat."9
Bovine colostrum (60 grams per day) supplementation increases sprinting performance in elite field hockey players
In order to determine the effects of BC (bovine colostrum) on performance during exercise and body composition, researchers conducted a randomized, double-blind, placebo-controlled study on eighteen elite field hockey players – 17 female and eighteen male. During the eight-week study, individuals either consumed sixty grams of colostrum or sixty grams of whey protein each day. Participants conducted five ten-meter sprints, a vertical jump, suicide test and a shuttle-run test. The results revealed that those in the BC group performed significantly better during the sprint test than the whey group. However, there was no difference observed between groups in terms of body composition and performance on the vertical jump and endurance tests.
The researchers suggested that "in elite field hockey players, colostrum supplementation improves sprint performance better than whey," although they highlight the fact that "there were no differences with regard to body composition or endurance performance."10
Bovine colostrum (20 grams per day) supplementation might increase lean body mass
In order to determine the effects of eight weeks of supplementation with BC (bovine colostrum) on performance during exercise and body composition in males and females, researchers randomly placed participants into one of two groups: BC (twenty grams per day in the form of powder) and whey protein (placebo). Both groups conducted heavy-resistance and aerobic training a minimum of 3 times per week for eight weeks. The results revealed that participants supplementing with BC exhibited a significant increase in their bone-free lean body mass.
The researchers concluded that "supplementation with bovine colostrum (20 g/d) in combination with exercise training for 8 wk may increase bone-free lean body mass in active men and women."11
Dosage for Growth Hormones
60 grams per day is the most common dosage in studies linking supplementation to increased performance and tissue composition
Single-ingredient supplements sold in bulk typically contain around 500 mg per capsule
Powder supplements typically contain 3 grams per scoop
Side Effects
Reported side effects to colostrum supplementation are minimal, although a few cases of nausea and vomited have been reported.
Supplements in Review Says
Colostrum, 60 grams for growth hormones in the form of powder.
Although research is still mixed, we recommend supplementing with colostrum for growth hormones. Numerous studies point to its potential to increase exercise performance and muscle mass, bolster nutrient absorption, support immunoglobulins and immune function, and even promote healthy aging. In addition, its minimal side effects make it low-risk.
60 grams is the most common dosage used in successful studies on colostrum and powder form is much more convenient for this dosage level compared to capsules.