L-DOPA might stimulate the release of growth hormones through regulation of dopamine activity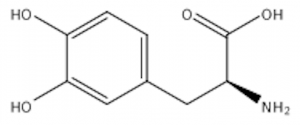 L-DOPA is sold as both a dietary supplement and pharmaceutical drug to increase dopamine concentrations in the brain. In addition, L-DOPA has been suggested to benefit growth hormone levels due to its ability to:
Stimulate growth hormone release. Research suggests that L-DOPA can increase the body's secretion of various growth hormones.
Overview
L-DOPA is a chemical naturally made in the human body as a precursor to dopamine, norepinephrine and epinephrine, the three major neurotransmitters in the catecholamine family. In addition, it is also used in the biological processes of some plants and animals. L-DOPA is created when the enzyme tyrosine hydroxylase cleaves the amino acid L-tyrosine. L-DOPA is turned into dopamine when it undergoes decarboxylation – a chemical reaction that releases carbon dioxide.
L-DOPA is sometimes used as a pharmaceutical drug under the generic name levodopa and is used in a clinical setting to treat Parkinson's disease due to its ability to cross the brain's blood-brain barrier and increase concentrations of dopamine, which cannot cross the barrier.
In recent years, fitness buffs have been using growth hormones in order to turn back their body's internal clock, allowing them to gain muscle more rapidly, cut fat and bolster energy levels. Some research has suggested that L-DOPA can stimulate the release of growth hormones and as such, some have begun adding L-DOPA supplements into their stacks.
The most common herbal source of L-DOPA is mucuna pruriens, also known as velvet bean, which is a tropical legume that originates from Africa and tropical Asia.
L-DOPA nutritional supplements: Numerous mucuna supplements are available to buy in health stores, in both standalone and complex nutritional products. Mucuna is the most common form of L-DOPA supplementation for athletes as well as those that use it for its highly-regarded testosterone boosting effects. More on Mucuna pruriens for testosterone
L-DOPA as a Nootropic? In addition to supporting growth hormones and testosterone, L-DOPA might have benefits as a nootropic. One study found that L-DOPA supplementation enhanced participants' ability to learn pseudowords and revealed a dose-response relationship whereby lighter people that consumed L-DOPA performed better than heavier people that consumed the chemical.1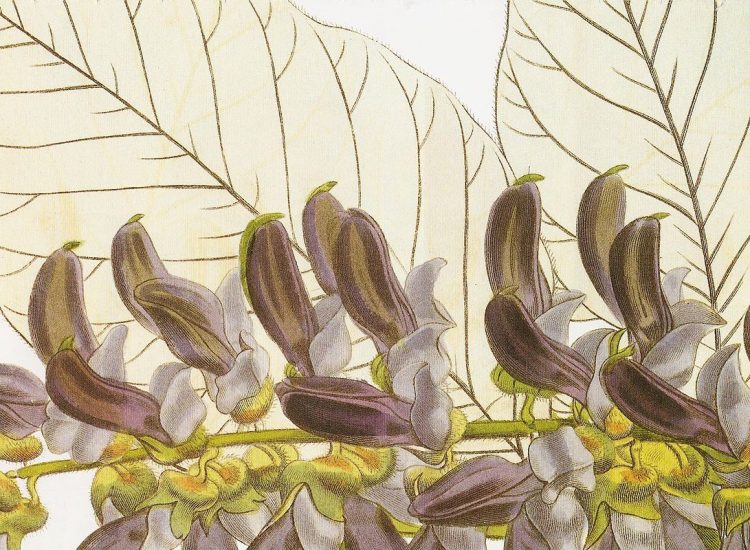 How L-DOPA Might Help With Growth Hormones
Stimulating growth hormone release
Research suggests that L-DOPA might help regulate the secretion of human growth hormone (HGH), which is critical for cell growth and regeneration – without the presence of HGF, the body cannot experience increases in bone density and muscle mass.23 In addition, research suggests that oral doses can temporarily increase luteinizing hormone (LH) in rats. However, another study on humans found that oral L-DOPA supplementation temporarily decreased circulating LH levels,4 and an additional study found that dopamine directly suppresses the gonadotropic cells responsible for secreting gonadotropins.5 Ultimately, although there is evidence that L-DOPA can increase levels of various growth hormones in both animals and humans, there is also evidence to the contrary and thus it is too early to determine the exact relationship between these two compounds.
L-DOPA Benefits and Reputation for Growth Hormones
L-DOPA is typically consumed through mucuna pruriens, which contains 40 mg/kg of the compound. Many athletes and fitness buffs supplement with L DOPA due to the fact that it is a precursor to the neurotransmitter dopamine, which stimulates the pituitary gland to increase the production of HGH.
Proper muscle growth and human longevity has been suggested to stem from high levels of HGH throughout life, making L-DOPA a potentially healthier alternative to taking hormones through synthetic injections, which pose numerous health and side effects. Dopamine is also linked to the increases in other hormones including testosterone.
Using L-DOPA to increase dopamine levels and boost growth hormones is believed to help promote:
Lean muscle mass
Bone density
Sex drive
Healthy aging
Although studies linking L-DOPA to these benefits are limited and research is still in its infancy, the ability of dopamine to regulate growth hormones has been demonstrated in numerous studies.67
L-DOPA Growth Hormones in Athletics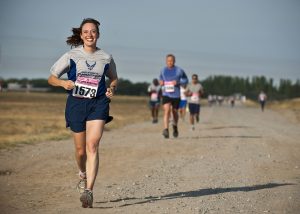 Many athletes believe that growth hormones can be increased with supplements like L-DOPA or Mucuna in order to improve their performance. Although evidence supporting its effectiveness is limited, this is a common perception in the sports community.
However, potential side effects of this practice include joint pain, headaches and vision problems due to the excessive production of growth hormone from the anterior pituitary gland.
Research
Animal Research
L-DOPA (1000 mg per kg) temporarily increases serum levels of luteinizing hormone in rats
In order to determine the effects of continuous oral supplementation of a high L-DOPA dose on serum levels of LH (luteinizing hormone) in rats, researchers administered the compound in 0.5 percent carboxymethyl cellulose. After four hours of a 1000 milligram per kilogram dose of L-DOPA, levels of serum LH were increased, but declined to standard levels in the eight hours following supplementation. The same effects were not observed at lower doses. In addition, L-DOPA doses of five-hundred or one-thousand milligrams per kilogram per day for seven or fourteen days lead to increases in basal serum luteinizing hormone levels one day following the last administration. Testosterone levels in serum were also higher in L-DOPA rats than controls.
The researchers suggest that "prolonged treatment with a high dose of L-DOPA in male rats induces release of LH from the pituitary, resulting in sustained elevation of LH levels in peripheral circulation."8
Dopamine plays a role in oxolinic-acid induced release of luteinizing hormone from the anterior pituitary gland
To examine how oxolinic acid can increases serum LH (luteinizing hormone) in male rats, a team of researchers examined older Wistar rats that consumed a diet of either 3000 or 0 ppm for over four weeks. Examination of the testes of the oxolinic acid group revealed that increases in serum luteinizing hormone stemming from oxylinic acid did not respond to L DOPA supplementation at five-hundred milligrams per kilogram per day. However, this increase was not present when the testes were injected with haloperidol, a dopamine receptor antagonist. The team also used microdialysis to reveal that dopamine concentration in one region of the hypothalamus was increased due to oxolinic acid.
Based on the findings, the researchers suggest that "high dietary level of oxolinic acid elevates LH release from the anterior pituitary with an increase in LHRH, in part, by the excitatory input of a dopaminergic system in the preoptic area of rat hypothalamus."9
Human Research
L-DOPA administration influences levels of gonadotropins in patients with polycystic ovary syndrome and hyperprolactinemia
To examine the effects of dopamine on luteinizing hormone (LH), prolactin (PRL) and follicle-stimulating hormone (FSH), researchers examined the effects of bromocriptine and L-DOPA in women with PCOS (polycystic ovary syndrome). The study revealed that both compounds led to a decline in luteinizing hormone in PCOS patients that were hyperprolactinemic, and this decline was connected to basal LH levels. Furthermore, declines in PRL levels were seen in both hyperprolactinemic and normoprolactinemic groups, although the decline was only significant in the latter group. The data suggests that PRL sensitivity to the suppressing action of L-DOPA and bromocriptine and was connected to basal prolactin level. In addition, serum follicle stimulating hormone response was not found to be statistically significant in either group.
The researchers suggest that "a reduction of an inhibitory influence of hypothalamic dopamine might be a cause of inappropriately elevated LH and PRL levels found in patients with polycystic ovary syndrome and hyperprolactinemia," highlighting a potential connection between dopaminergic systems and gonadotropin secretion.10
L-DOPA (100 mg) increases energetic aspects of male sexual behavior

In order to examine the potential ability of dopamine to bolster sexual behavior in humans, researchers examined the effect of one-hundred milligrams of levodopa on response to sexual stimulation in women and men using a placebo-controlled, double-blind crossover design. Measurements of both subjective and genital response to sex were determined using the activity of the somatic motor system. The results found that L-DOPA had no effect on both subjective and genital arousal to sexual stimulation. However, the results found an increase in the magnitude of the Achilles tendon reflex in the male group, but not the female group.
The researchers suggest that the data supports the idea "that dopamine is involved in the energetic aspects of appetitive sexual behavior in men," and also highlight a potential connection between dopamine and steroids.11
Side Effects
When used as a treatment for Parkinson's, L-DOPA has been known to cause dyskinesis, also referred to as involuntary movement. However, no studies have observed this effect in healthy individuals. Other side effects of high doses of L-DOPA include nausea, hypotension, insomnia, anxiety and excessive libido.
Supplements in Review Says
L-DOPA for growth hormones in the form of 200 mg mucuna pruriens capsules.

Given the lack of conclusive research on L-DOPA and its connection to growth hormones, it is too early to recommend L-DOPA as a growth hormone. Further research will need to be conducted in order to determine its exact effectiveness.
200 mg in the form of mucuna pruriens is a common dosage offered by supplement products designed for growth hormone support.