Multi-purpose tropical seed-herb Mucuna pruriens is one of the most promising natural T-boosters.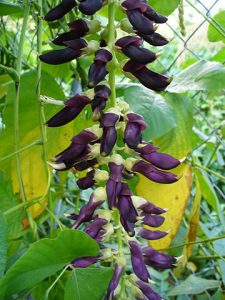 Mucuna pruriens is a tropical bean plant used in agriculture, traditional herbalism, and as a food source. Research suggests its active ingredient — L-DOPA — may work as a natural testosterone booster by:
Increasing luteinizing hormone (LH). LH signals for the synthesis and release of T.
Boosting Follicle Stimulating Hormone (FSH). FSH helps with teste growth and sperm production.
Blocking the female hormone Prolactin. High prolactin levels can drive down testosterone in men.
Overview
Mucuna pruriens, also known as velvet bean or cowhage, is a tropical plant of the legume family native to south Asia. Its roots, leaves, pods, and seeds have been used as a medicinal herb for the treatment of a wide variety of conditions, including male infertility, Parkinson's disease, anxiety, snake bites, and parasitic infections.1
Historically, Mucuna pruriens has been especially popular on the Indian subcontinent, as part of the 5,000-year-old traditional Ayurvedic medicine system.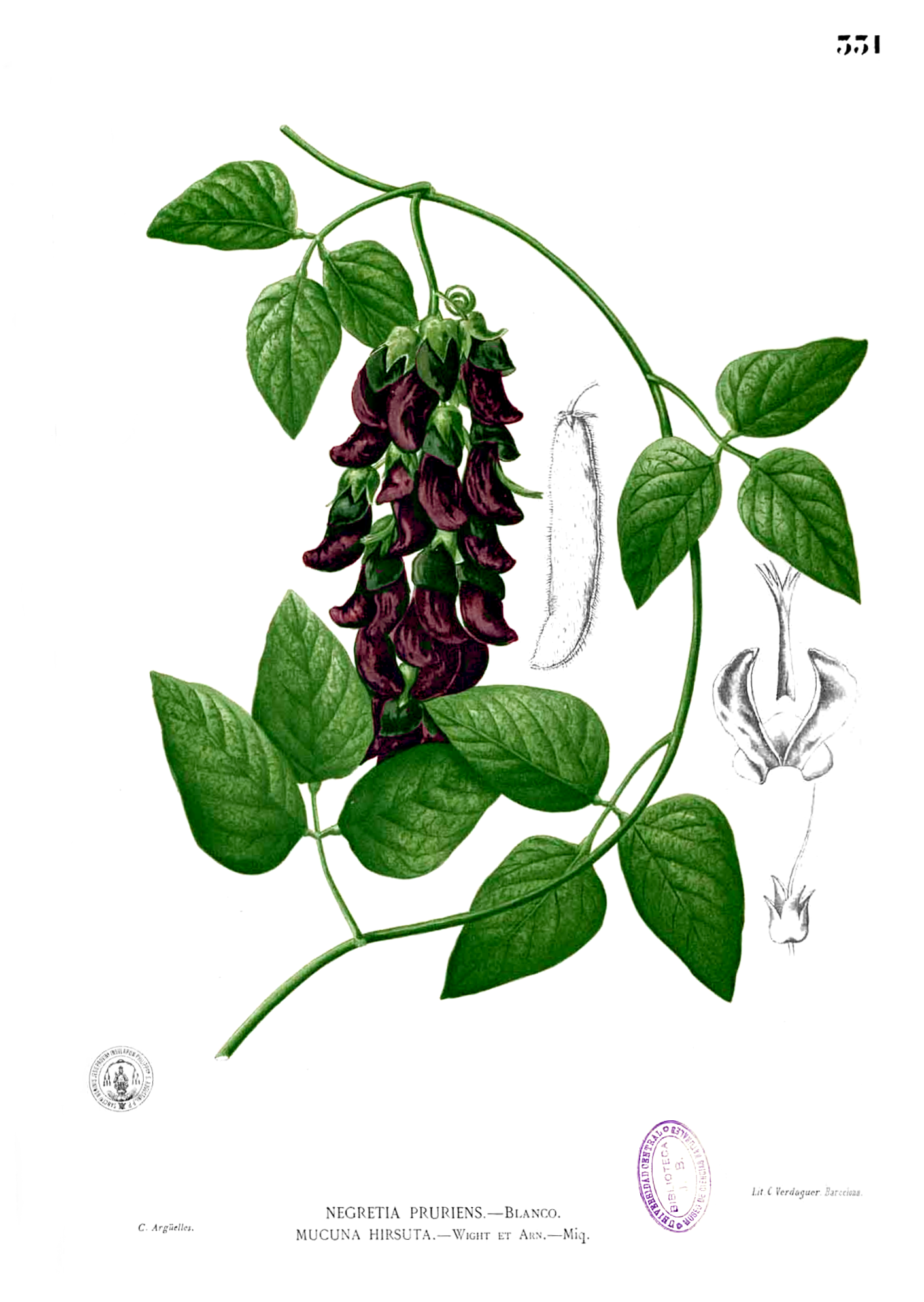 In addition to its medicinal properties, velvet bean is widely used for feeding livestock and other agricultural needs throughout Asia, Central and South America, and Africa. Mucuna pruriens can also be eaten by people, and its seeds are known for their high protein and mineral content. However, it can be toxic and needs to be boiled or soaked before consumption.23
Given its effectiveness for treating male sexual problems such as low libido and infertility, it's not surprising that Mucuna pruriens has also been investigated as a potential testosterone booster.
Although more research is needed, current findings in both animals and humans suggest that it could be an effective way of raising testosterone.
How "Velvet Bean" Got its Name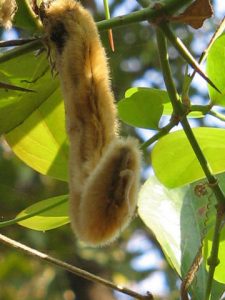 Some mild variants of Mucuna pruriens bean pods contain stinging hairs, which can cause itching, burning, and swelling. In some cases, these stingers can lead to In some parts of the world, mucuna is called "cow itch" because of its irritating hairs. Mucuna's itchy side effect is likely the result of two chemicals present in the hairs: Serotonin and mucunain.The non-stinging variants of Mucuna pruriens are known as "velvet bean." In these mucuna pods, the hairs are much shorter, staying closer to the pod. This image shows the hairs on a non-stinging mucuna pruriens, illustrating the velvety-soft pod texture after which the bean itself is named.
Active Ingredient: L-DOPA (levodopa)
Although Mucuna pruriens contains a large number of potentially active components, such as coumarins and hallucinogenic tryptamines, its main active ingredient is L-DOPA, also known as levodopa.
The highest L-DOPA concentration in Mucuna pruriens is found in the seeds (4-7%).4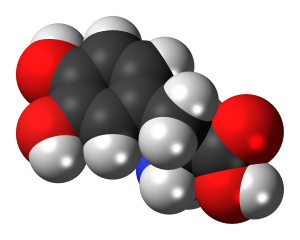 L-DOPA is naturally present in many animals and plants; in humans, it serves as a precursor compound to catecholamines such as dopamine, which play an important role as neurotransmitters and hormones.5
Researchers believe L-DOPA is largely responsible for the pro-fertility effects of Mucuna pruriens, and also appears to boost testosterone and luteinizing hormone (LH) levels. LH is released by the pituitary gland found in the brain, and serves to boost testosterone production in the testes.
As one recent study demonstrated, L-DOPA alone was able to counteract the drop in sperm count, testosterone and LH levels, and other markers of damaged spermatogenesis in rats. In this study, L-DOPA was almost as effective as whole Mucuna pruriens seed powder, which suggests that it is the main component responsible for the herb's testosterone and LH-boosting activity.6
Mucuna pruriens' Possible T–Boosting Bio-Activities
Activates hormone chain reaction that ends with T production
Mucuna pruriens' main mechanism of action appears to come from its key active component – L-DOPA, also known as levodopa. L-DOPA is a precursor compound to important hormone and neurotransmitter molecules in the human body. Researchers believe that L-DOPA from Mucuna pruriens activates a complex hormone chain known as the "hypothalamus-pituitary-gonadal axis" which results in increased testosterone production in the testes.
Suppresses the release of female hormone prolactin
More specifically, L-DOPA appears to increase the levels of dopamine in the brain, which in turn suppresses the release of prolactin – a hormone released by the pituitary gland. Higher prolactin levels are associated with lower testosterone levels.
Signals for production of T-boosting luteinizing hormone (LH)
When prolactin is suppressed, the hypothalamus region of the brain reacts by releasing GnRH, a hormone which in turn stimulates the pituitary gland to secrete luteinizing hormone (LH), which then signals to the testes to increase testosterone production. The primary evidence for this mechanism is increased testosterone and LH levels in both rats and humans treated with Mucuna pruriens.7
The fact that Mucuna pruriens extract appears to be more effective than L-DOPA alone suggests that the herb must contain other biologically active compounds that could boost testosterone and sexual function in other ways.6
Did you know? Mucuna pruriens is also known as a potent antivenom, typically used for the treatment of snake bites and scorpion stings, which can be lethal if left untreated. In fact, its protective effects can last for as long as a month.9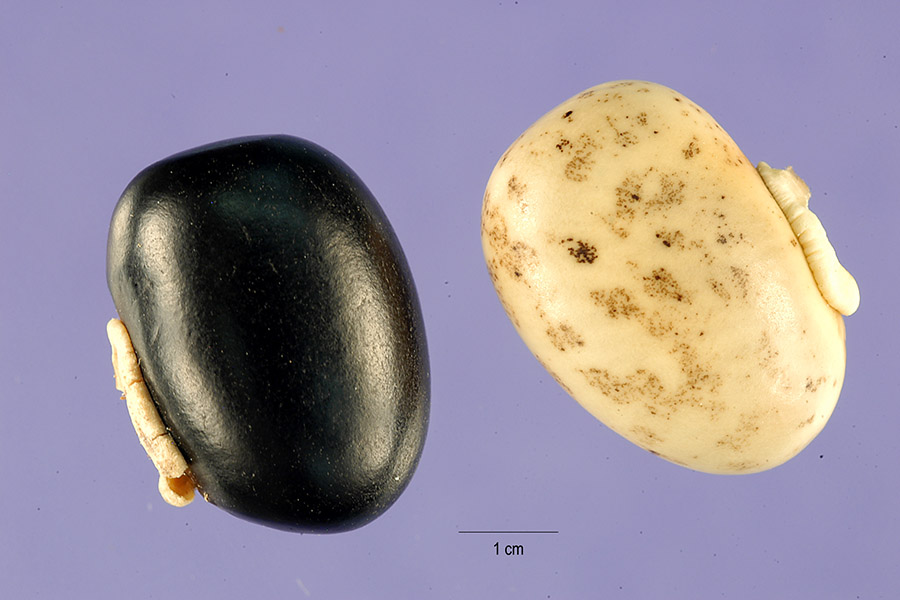 Research
Animal Research
A number of animal trials of Mucuna pruriens' impact on testosterone and luteinizing hormone (LH) levels show positive results in both healthy and infertile or otherwise sexually impaired rats. Specific findings show that:
Mucuna pruriens (150-1500 mg/kg body weight) appears to raise testosterone and LH in healthy rats, in addition to improving libido, sperm count, and other sexual health parameters.1011
L-DOPA is the main component responsible for Mucuna pruriens' sexual health benefits, including increased testosterone and LH levels.6
Both L-DOPA (20 mg/kg) and Mucuna pruriens (300 mg/kg) powder (MP) treatments are capable of raising testosterone and LH above healthy levels in rats with damaged spermatogenesis (L-DOPA testosterone 1.6 ng/ml vs 1.25 for control, LH 4.09 vs 3.65; MP testosterone 3.1 ng/ml, LH 4.2).6
Compared to untreated diabetic rats, diabetic rats treated with Mucuna pruriens had higher testosterone (1.9 ng/ml vs 0.75 ng/ml) and luteinizing hormone levels (2.25 ng/ml vs 0.75 ng/ml).14
As summarized by one group of researchers, Mucuna pruriens seed extract exhibits "Testosterone like activity" in rats.15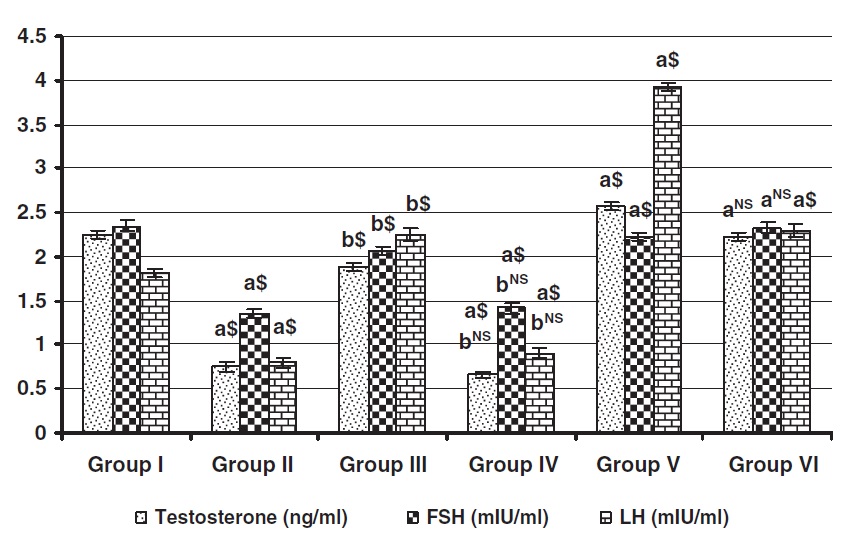 Graph A: Testosterone, LH, and FSH hormone levels in 6 groups of rats: Group 1 – healthy control; Group 2 – diabetic rats; Group 3 – diabetic rats treated with Mucuna pruriens; Group 4 – diabetic rats treated with sildenafil citrate; Group 5 – healthy rats treated with Mucuna pruriens; Group 6 – healthy rats treated with sildenafil citrate. Diabetic rats treated with Mucuna pruriens rebounded close to healthy testosterone and LH levels, while healthy ones saw a slight rise in testosterone and significant rise in LH.16
Human Research
Human trials of Mucuna pruriens as a testosterone booster show promising results, with a number of studies reporting a rise in testosterone. However, these findings are restricted to infertile men with low testosterone levels, and need to be confirmed in healthy subjects.
Mucuna pruriens seed powder (5g) daily for 3 months appears to boost testosterone and luteinizing hormone levels in infertile men
This study investigated Mucuna pruriens as treatment for male infertility. Seventy-five healthy and 75 infertile men were screened for their sex hormone levels and other markers of fertility. The infertile group was found to have lower testosterone and luteinizing hormone (LH) levels, which stimulates testosterone production.
Infertile men were then treated with Mucuna pruriens seed power (5g) daily for 3 months, which raised testosterone and LH to almost the same level as in the healthy group, in addition to improving sperm count and motility.
The researchers concluded that "Although the exact chemical composition of M. pruriens seeds remains to be explored, their ability to enhance the secretion of semen, affect sex hormones including T, and improve performance and sexual drive has been well established"7
Mucuna pruriens seed powder (5g) daily for 3 months appears to improve sexual health in infertile men
The goal of this study was to examine the effects of Mucuna pruriens in infertile men who were also under psychological stress. Sixty infertile men were compared to 60 age-matched healthy men in terms of sperm count, motility, and other markers of sexual health. The infertile group was then given Mucuna pruriens seed powder (5g) daily for 3 months. The study found that the treatment reduced stress and improved sexual health parameters.
Although this study did not measure testosterone levels, the researchers believe that the main way Mucuna pruriens works is by L-DOPA increasing dopamine levels in the brain, which boost sexual function as well as testosterone levels.
The researchers concluded that "an increase in dopamine level in the brain following M. pruriens treatment may not only induce the activation of sexual behavior but it may also increase plasma testosterone level…"18
Dosage Notes
Although there is are no current dosage recommendations, successful studies in humans have used daily doses of 5g Mucuna pruriens seed powder, which corresponds closely to the 200 mg/kg body weight dose commonly used in rat studies.
Retail supplements range from 100 mg to 1,000 mg per serving
Active L-Dopa (not total mucuna) is really the dosage that matters: Retail supplements will supply in the range of 50 mg – 500 mg L-Dopa.
Side Effects
Mucuna pruriens can cause side effects including nausea, bloating, vomiting, and insomnia. Less commonly, it may also result in headache, confusion, and hallucinations. Since raw velvet bean may have side effect and toxicity risks, it is a smart idea to supplement with standardized mucuna, which may have tolerability advantages.
Available Forms of Mucuna pruriens
Mucuna pruriens is typically sold as seed extract standardized to contain a certain percentage of L-DOPA (10% or more) in capsules.
Less commonly, it is also available in powder form, or as one component of a multi-ingredient supplement.
Supplements in Review Recommendation
Mucuna pruriens standardized to 15% levodopa, 1000 mg
Mucuna is a multi-tasking T-booster. It brings unique testosterone-supportive activities to the table, via both direct and indirect pathways. Notably, mucuna seems to target 3 of the most important regulators of testosterone: LH, FSH, and Prolactin. For this reason, it's a good choice as a standalone T-booster or as an ingredient within T-boosting stacks.
Taking standardized mucuna is a must. Because mucuna has some toxicity concerns in raw form, don't even mess with it as a bean. Standardized mucuna supplies more of velvet bean's active compounds for testosterone, and less of the raw compounds you don't want. Since standardized concentrates potency, we think 1,000 mg is a conservative starting point for mucuna, as long as it is standardized to at least 15% mucuna.
References