Human Research
ze: 18pt;">
Lycomato® is a natural, high-quality tomato extract backed by over a decade of successful clinical research.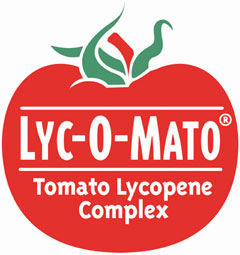 Lyc-o-mato is a tomato extract. It contains multiple compounds with health benefits, the most notable of which is lycopene.  This Lycomato review details its advantages over plain tomato and lycopene extracts:
Patented. Lycomato's extraction process and use for fighting atherosclerosis are protected by U.S. patents.
Superior formula. Lycomato contains not only lycopene but other beneficial tomato compounds, including vitamin E, phytosterols, and other carotenoids.
Standardized. Lycomato is guaranteed to contain 6-15% lycopene to ensure efficacy.
Clinically Researched. Dozens of human studies on Lycomato report cardiovascular, skin, and other health benefits.