Lycomato® is a natural, high-quality tomato extract backed by over a decade of successful clinical research.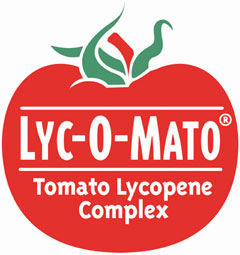 Lyc-o-mato is a tomato extract. It contains multiple compounds with health benefits, the most notable of which is lycopene.  This Lycomato review details its advantages over plain tomato and lycopene extracts:
Patented. Lycomato's extraction process and use for fighting atherosclerosis are protected by U.S. patents.
Superior formula. Lycomato contains not only lycopene but other beneficial tomato compounds, including vitamin E, phytosterols, and other carotenoids.
Standardized. Lycomato is guaranteed to contain 6-15% lycopene to ensure efficacy.
Clinically Researched. Dozens of human studies on Lycomato report cardiovascular, skin, and other health benefits.
Overview
Lycomato is a standardized tomato extract made by LycoRed, an Israeli company specializing in carotenoid ingredients. Lycomato's main active ingredient is lycopene, a carotenoid compound responsible for the red color of tomatoes and other fruits. Recent research suggests that lycopene is a potent antioxidant with cardiovascular, skin, prostate, and other health benefits.
Lycomato stands out from generic tomato and lycopene extracts in several ways:
It contains other beneficial tomato phytochemicals working in synergy with lycopene, the most notable of which include phytofluene, phytoene, beta-carotene, and vitamin E
It is a natural product prepared from the pulp of ripe, non-GMO tomatoes grown in USA or Israel
It is backed by more than a decade of clinical research
As a dietary supplement, Lycomato is used to protect against heart disease and atherosclerosis, lower elevated blood pressure and cholesterol, improve benign prostatic hyperplasia (BPH), support bone health, protect the skin from sun and aging-related damage, and more.
Did you know?
Carotenoids are a group of natural compounds responsible for the orange, yellow, and red colors of many vegetables and fruits. Carotenoids are potent
antioxidants
and their consumption has been associated with a reduced risk of cardiovascular, vision, and other health disorders.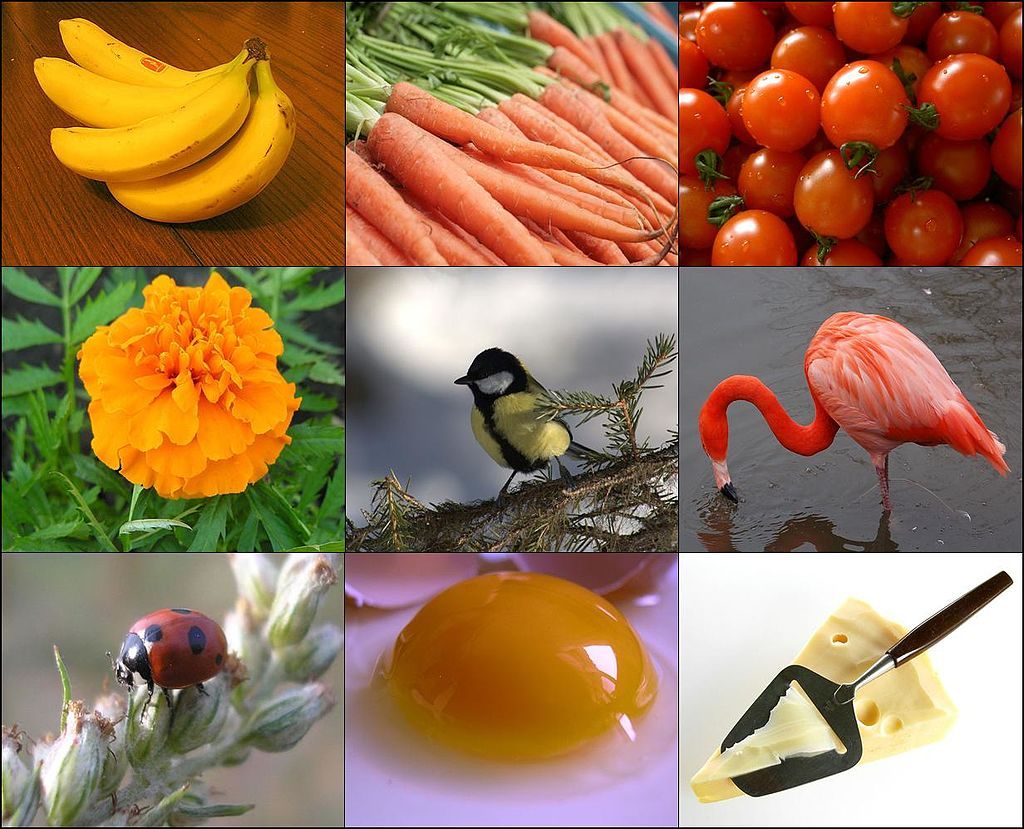 Foods Highest in Lycopene

Food
Lycopene amount per 100 g
Guava
5.2 mg
Watermelon
4.5 mg
Tomato
3 mg
Papaya
1.8 mg
Grapefruit
1.1 mg
Sweet Red Pepper
0.5 mg
Lycomato Patents
Lycomato is protected by multiple worldwide and U.S. patents.
Lycomato extraction
This patent (U.S. 7641931) describes the extraction method used to make Lycomato, where:
Ripe, non-GMO tomatoes are harvested
Tomatoes are processed into a seedless, skinless pulp
Oleoresin is extracted from the pulp
The oleoresin mixture reaches a lycopene concentration 5-15 times higher than tomatoes
Lycomato for atherosclerosis
These patents cover the use of Lycomato for warding off atherosclerosis through reducing LDL (bad) cholesterol oxidation (U.S. patents 7351746 and 6515018).
Lycomato Nutritional Supplement Uses
Lycomato is available as a stand-alone supplement or as an ingredient in complex formulas. Its potent antioxidant and anti-inflammatory properties allow it to be used in:
Cardiovascular Health Supplements
Lycomato is frequently used in supplements that improve and support cardiovascular & heart health. Its most notable cardiovascular benefits include improvement of hypertension (high blood pressure) and blood cholesterol (most notably LDL or "bad" cholesterol) levels. 1 In addition to this, there is some evidence that Lycomato and lycopene protect against atherosclerosis – the main cause of coronary artery disease.
Prostate Health Supplements
Another popular use for Lycomato is to protect the prostate against benign prostatic hyperplasia (BPH). Multiple clinical studies of lycopene suggest that it helps relieve BPH symptoms and slow down its progression. 2
Read more: Guide to prostate supplements
Postmenopause Supplements
Some supplements & vitamins designed for women – and postmenopausal women in particular – include Lycomato because it has been shown to protect against several health issues associated with postmenopause, namely increased risk of cardiovascular disorders and osteoporosis, and elevated cholesterol levels. 3
Read more: Postmenopause and women's health
Skin Health Supplements
Lycomato is a common ingredient in skin health & beauty products because its potent antioxidant properties can help protect the skin from aging and sun-related damage. For example, it has been demonstrated to not only protect the skin against ultraviolet light-induced erythema, but do so better than isolated synthetic lycopene.
Vision Supplements
One of the lesser-known uses of Lycomato is vision protection. Similar to other carotenoid antioxidant such as lutein, zeaxanthin, and beta-carotene, lycopene has shown some promise of protecting the eyes against age-related macular degeneration (AMD) and cataracts – the most common eye disorders in adults over 50.
Read more: Vision Enhancer Supplements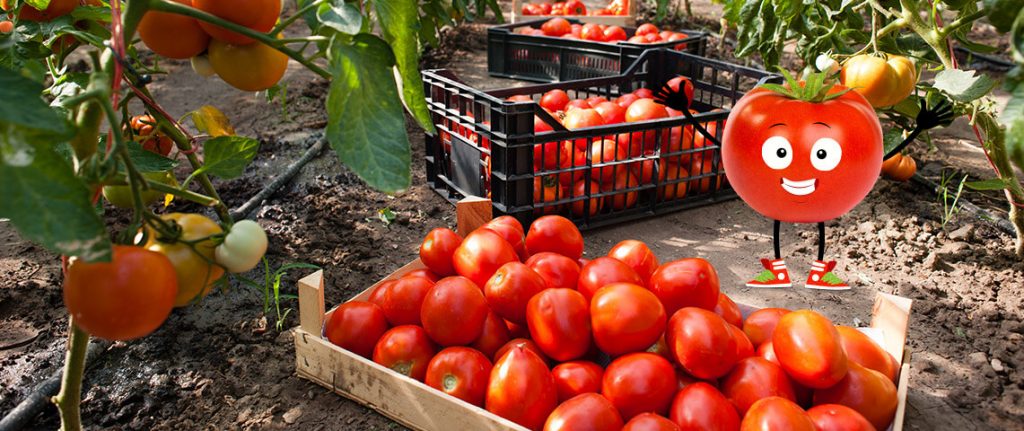 Lycomato Advantages
Lycomato is the highest-quality, most researched tomato/lycopene extract available. Its advantages over generic lycopene extracts include:
Superior formula: Lycomato's unique formula contains not only lycopene but also other carotenoids such as beta-carotene, phytoene, and phytofluene, as well as phytosterols and alpha-tocopherol (vitamin E). These compounds are not only beneficial by themselves, but also work together in synergy with lycopene.
Standardization: Lycomato is standardized to contain an exact amount (6-15%) of lycopene every time.
Clinical research: Lycomato is the only tomato extract backed by numerous human studies, which provide evidence for its antioxidant, cardiovascular, menopause, skin, anti-inflammatory, and other benefits.
Natural: Whereas some lycopene extracts are made synthetically (and contain only lycopene), Lycomato is produced naturally from non-GMO tomatoes.
Reputation: Lycomato has been sold for over two decades by a company recognized for its quality carotenoid ingredients.
Lycomato Research
Human Research
Human studies of Lycomato report potent antioxidant activity, improved cardiovascular health, osteoporosis & skin protection, improvement of asthma, and other health benefits.
Lycomato (250 mg) appears to reduce high blood pressure
This single-blind, placebo-controlled study evaluated the ability of Lycomato to improve hypertension (HT). A total of 31 people with grade-1 HT took placebo  for 4 weeks, then tomato extract (250 mg) for 7 weeks, and placebo again for 4 more weeks. No changes in blood pressure were recorded during the placebo periods, whereas extract treatment significantly decreased both systolic and diastolic blood pressure.
The researchers concluded that "A short-term treatment with antioxidant-rich tomato extract can reduce blood pressure in patients with grade-1 HT, naive to drug therapy." 4
Lycomato (15 mg lycopene) appears to improve endothelial function by reducing oxidative stress
This randomized, placebo-controlled study evaluated the the effects of Lycomato on endothelial function, a measure of cardiovascular health that is particularly linked to atherosclerosis and diabetes. A total of 126 men were given placebo or Lycomato containing 6 or 15 mg of lycopene daily for 8 weeks. The 15 mg group experienced significant improvement in markers of endothelial function that were associated with increased activity of SOD, an enzyme marker of antioxidant capacity.
The researchers concluded that "An increase in serum lycopene after supplementation can reduce oxidative stress which may play a role in endothelial function." 5
Lycomato drink (6 mg lycopene) effectively raises body carotenoid levels, providing increased antioxidant protection
This double-blind, placebo-controlled cross-over study looked at the antioxidant benefits of Lycomato.  A total of 26 people were given a 250 ml placebo drink or one containing Lycomato (6 mg lycopene) daily for 26 days. The groups were later switched so that everyone tried both drinks. The Lycomato drink significantly raised the body's carotenoid levels and also reduced oxidative stress, as measured by a 42% reduction in DNA damage in white blood cells.
The researchers concluded that "the present study supports the fact that a low intake of carotenoids from tomato products improves cell antioxidant protection." 6
Lycomato (30 mg lycopene) may decrease osteoporosis risk in postmenopausal women
This randomized, placebo-controlled study looked at the effects of lycopene on both health in postmenopausal women. A total of 60 women (aged 50-60) were given regular tomato juice (30 mg lycopene), lycopene-rich juice (70 mg lycopene), Lycomato capsules (30 mg lycopene), or placebo capsules daily for 4 months. All lycopene groups experienced improvement of antioxidant capacity and a decrease in NTx, a marker of osteoporosis.
The researchers concluded that "…lycopene intervention, given in capsule or juice form, supplying at least 30 mg/day, may decrease the risk of osteoporosis by decreasing oxidative stress and bone resorption." 7
Lycomato (10 mg lycopene) is superior to generic lycopene for protecting skin against UV damage
This study examined the skin-protective effects of Lycomato in the context of UV skin damage. Study participants were given synthetic lycopene, Lycomato, or a drink containing lycomato, for a total of about 10 mg lycopene daily for 12 weeks. In addition, UV light erythema was induced at weeks 0, 4, and 12.
Although all three groups experienced in improvement in blood lycopene and skin carotenoid levels and had increased protection from erythema formation, the lycomato groups experienced greater protection (25% for synthetic lycopene vs 38% and 48% for the two Lycomato groups, respectively). The researchers suggest that the extra ingredients in Lycomato – such as phytofluene and phytoene – may explain superior efficacy.
The researchers concluded that "The protective effect was more pronounced in the Lyc-o-Mato (38%) and Lyc-o-Guard-Drink (48%) groups." 8
Lycomato (30 mg lycopene) may protect against asthma
This randomized, double-blind, placebo-controlled study examined the effects of Lycomata on asthma. Twenty people with exercise-induced asthma (EIA) exercised and performed tests of lung function before and after 1 week of receiving placebo or lycopene (30 mg). They later switched groups so that everyone tried the supplement. When taking lycopene, 11 of the 20 patients experienced significant protection against EIA.
The researchers concluded that "Our results indicate that a daily dose of lycopene exerts a protective effect against EIA in some patients, most probably through an in vivo antioxidative effect." 9
Did you know?
Early research suggests lycopene may also be a novel treatment option for gingivitis.
10
Lycomato Dosage
Successful clinical studies typically use Lycomato dosages containing 10-30 mg lycopene
As a standalone supplement, Lycomato is usually presented in a 200 mg dosages containing 30 mg lycopene
Multi-ingredient products typically include lower dosages, and can vary from as low as 250 mcg lycopene to as high as 15-30 mg
You would need to consume roughly 10 servings of tomato products a week to get enough lycopene (6-15 mg) to experience its antioxidant benefits.
Supplements in Review Recommendation
Lycomato® containing 10-30 mg lycopene.

Lycomato is the most trusted, research-backed tomato lycopene ingredient. If you're looking for a lycopene product, then Lycomato is the best choice. It is patented, all-natural, includes other beneficial phytochemicals, and research-proven to aid cardiovascular, skin, and other aspects of health.
Human studies support dosages containing 10-30 mg lycopene. Successful clinical trials of Lycomato typically use dosages containing 10-30 mg lycopene.