Purenergy® is patented mix of caffeine and pterostilbene clinically proven to be more effective than generic caffeine.


Purenergy is a patented mix of caffeine and pterostilbene designed to improve the effectiveness of caffeine. In this review, we will discuss Purenergy's advantages over generic caffeine:
Patented. Purenergy is manufactured through a proprietary process where caffeine is combined with pterostibene in co-crystal form.
Potent. Purenergy increases caffeine delivery into the blood and makes its effects last longer.
Fewer side effects. Purenergy provides the same effect as basic caffeine but at doses as much as 50% lower, greatly reducing the possibility of caffeine side effects.
Overview
Purenergy is a patented combination of caffeine (43%) and the branded antioxidant pTeroPure (pterostilbene, 57%) made by American supplement company ChromaDex. This unique ingredient increases the effectiveness of caffeine – the most-widely consumed stimulant in the world – making it last longer and require smaller doses for the same effect. Indeed, a human study demonstrated that Purenergy:
Increases blood caffeine levels by 30% more than ordinary caffeine
Has a 30% slower rate of caffeine absorption, leading to 25% longer effects
As such, Purenergy is an effective improvement over generic caffeine which allows supplements to include less caffeine for better results.  In fact, manufacturers of Purenergy claim it can reduce the amount of caffeine used in supplements by as much as 50% without reducing their effectiveness. This also has the added benefit of reducing caffeine's side effects, such as anxiety, nervousness and the dreaded caffeine crash.
Furthermore, Purenergy has other health benefits from the addition of pTeroPure, a patented form of pterostilbene. Pterostilbene is a more potent vesion of the resveratrol, a compound found in blueberries and grapes. This antioxidant possesses cardiovascular, cognitive, and anti-diabetic effects, and has even shown potential as an anti-aging supplement.
How does Purenergy work?
Purenergy's mechanism of action is the same as caffeine – blockade of the receptors of adenosine, a neurotransmitter that makes you feel tired and sleepy. This mechanism also has downstream effects that increase the levels of dopamine – the "feel good" neurotransmitter associated with mood, attention, motivation, and other aspects of cognitive function.
Did you know? A national survey of Americans showed that 60% want a caffeine alternative that reduces caffeine consumption without reducing its energy-boosting effects.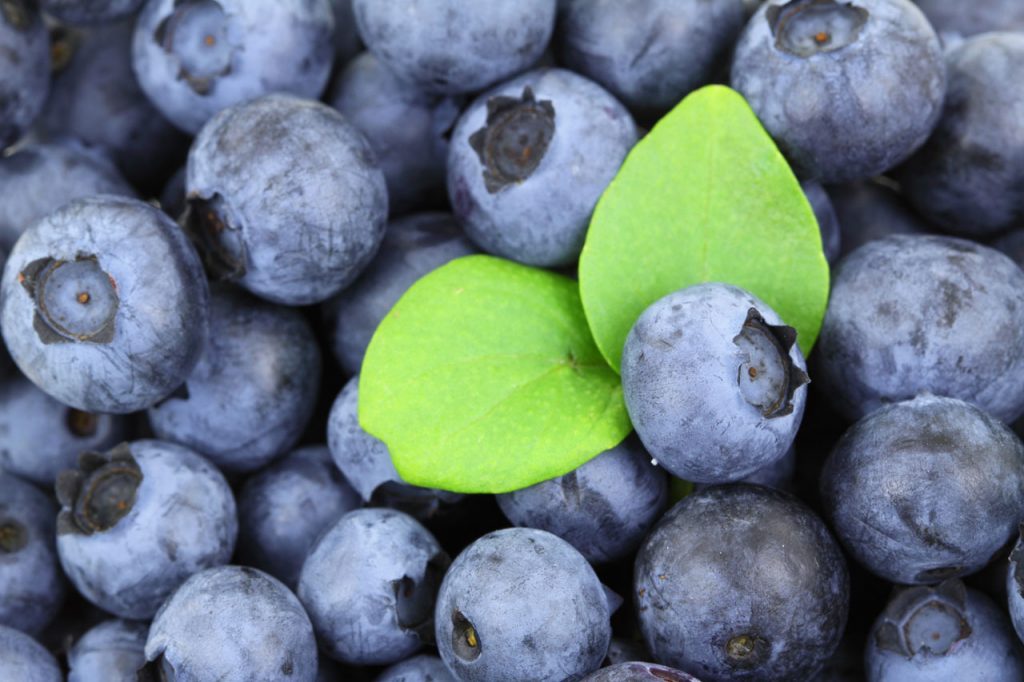 Purenergy Patents
Purenergy is protected by U.S. patent 8399712. This patent describes the unique preparation method of Purenergy, where caffeine and pterostilbene are combined in a cocrystal form through one of two methods:
Grinding solid caffeine and pterostilbene together
Dissolving pterostilbene or caffeine in a solvent, then mixing it with the other compound, and then isolating the solid crystals
Purenergy Nutritional Supplement Uses
Similar to generic caffeine, Purenergy has a wide variety of energy-related supplemental uses. It is most commonly added to:
Energy Supplements
Caffeine is the world's most popular energy ingredient, consumed by billions of people daily. As such, Purenergy can be added to a wide variety of energy drinks and supplements aimed at increasing your energy levels.
Read more: Caffeine for energy
Nootropic Supplements
Caffeine's research-backed ability to improve energy, focus, mood, and creativity has also made a staple nootropic ingredient. Because of this, Purenergy has the potential to be used in nootropic supplements.
Read more: Caffeine as a nootropic
Pre-Workout Supplements
Pre-workout supplements often include caffeine or other stimulants in order to improve motivation, energy, and focus during workouts. These products are typically aimed at weight lifting, but can also be used by sprint runners and endurance athletes.
However, one issue with caffeine in pre-workouts is that the body gets used to it relatively quickly, and the stimulation can cause side effects such as anxiety and jiterriness. In this case, Purenergy can be particularly helpful as a replacement for pure caffeine since it provides the same effects but at a smaller caffeine dose.
Read more: Caffeine as a pre-workout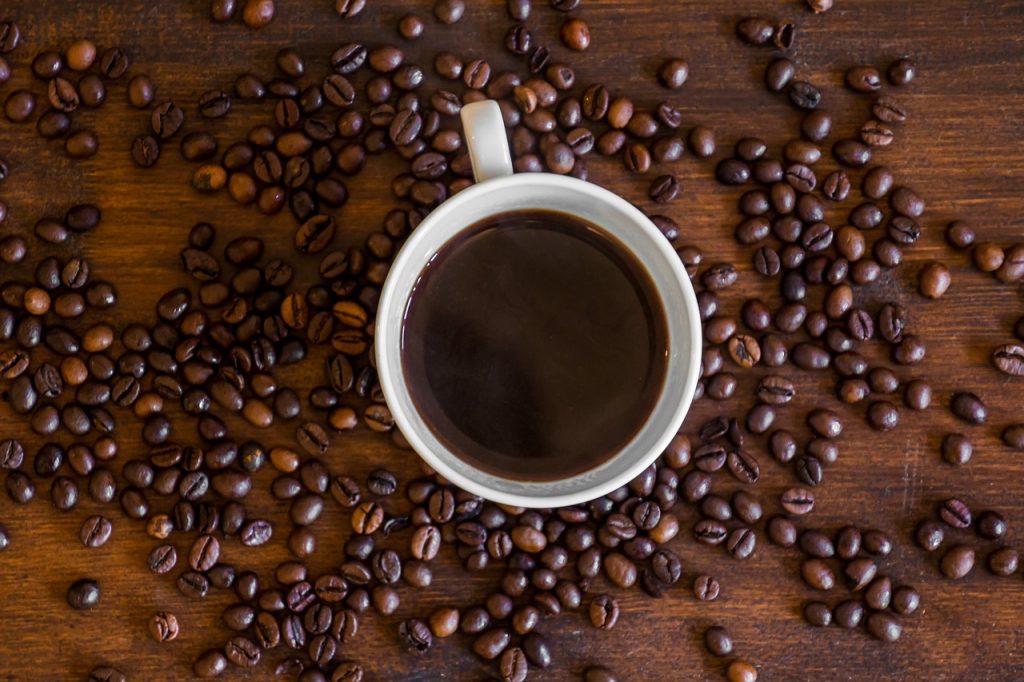 Fat Loss Supplements
Because caffeine stimulates the body, it's not surprising that it can also help with weight loss. Although these effects are not very strong, and not all research has been positive, most human studies show that caffeine can modestly improve weight loss. As such, Purenergy also has potential to be used in weight loss supplements.
Read more: Caffeine for fat loss
Purenergy Advantages
Compared to basic caffeine, Purenergy has several notable advantages:
Potent: Compared to the same amount of generic caffeine, Purenergy delivers more 30% caffeine into the blood stream, and also increases the duration of its effects by 25%.
Patented: Purenergy's unique composition of caffeine (43%) and pterostilbene (57%) is protected by a U.S. patent.
Clinical research: Purenergy's superior absorption, duration, and overall effects when compared to generic caffeine are backed by a human clinical study.
Fewer side effects: Because Purenergy can provide the same energizing effects as basic caffeine but at much smaller doses, it greatly reduces potential caffeine side effects such as anxiety, jiterriness, and the caffeine crash.
Safety: The two ingredients in Purenergy are Generally Recognized as Safe (GRAS) by the FDA.
Purenergy Research
Human Research
Purenergy appears to be superior to generic caffeine
This cross-over study compared the effects of Purenergy with generic caffeine. Study participants were given generic caffeine, and then Purenergy at separate times. The study found that Purenergy delivered 30% more caffeine into the bloodstream, had a 30% slower absorption rate, and had a 25% longer half-life (an indicator of how long the effects of a substance last). More specifically, the study reported that people taking Purenergy had 45% more caffeine in their blood at 4 hours than generic caffeine, and 51% more at 6 hours. In addition, when taking Purenergy, the energizing effects of caffeine were still felt after 6 hours, unlike ordinary caffeine.
Purenergy Dosage
There isn't enough research to recommend a Purenergy dosage
Purenergy is not usually sold in standalone supplements
Multi-ingredient supplements typically use 100 mg dosages of Purenergy, but it depends on supplement category
As a pre-workout supplement, Purenergy products are best taken 15-30 minutes before exercise
Supplements in Review Recommendation
Purenergy® as part of an energy-boosting supplement.



Purenergy has some potential as a next-generation version of caffeine. Purenergy holds some promise as a way to reduce caffeine consumption while maintaining its energizing effects. Having said that, we'd like to see more research before recommending it outright.
Dosage varies. The dosage of Purenergy varies by supplement. As such, it's best to follow individual product dosage recommendations.