Resveratrol appears to hold some promise as a nootropic compound for healthy brain aging.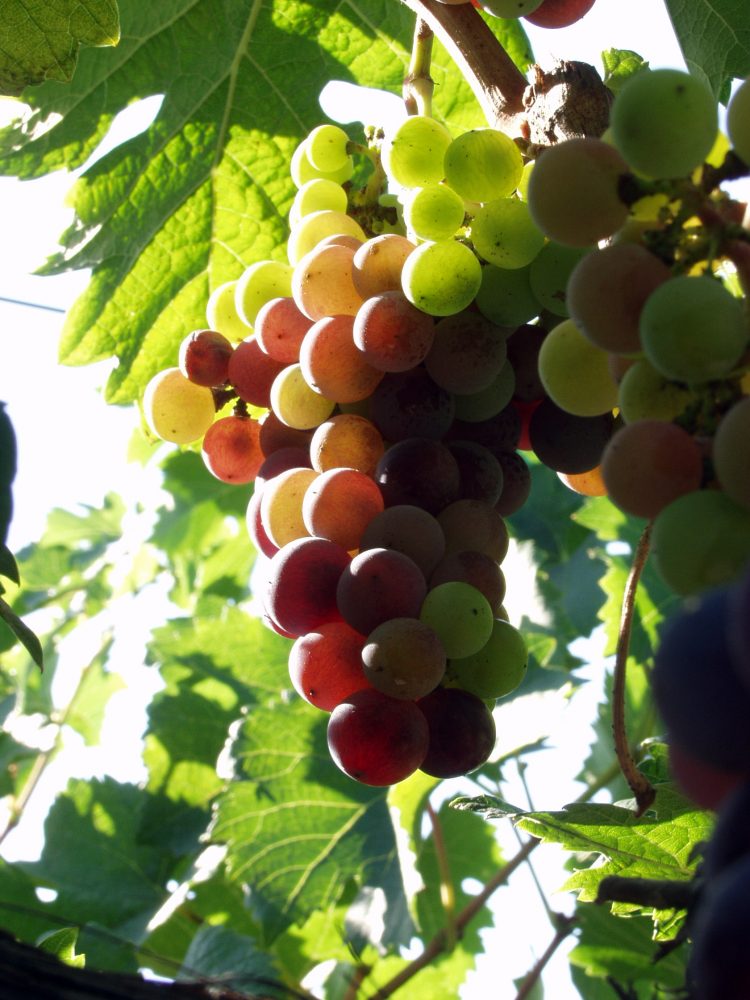 Although it is most closely associated with antioxidant support and cardiovascular health, Resveratrol's purported anti-aging benefits may also extend to protect brain cells and help maintain youthful cognitive function. This may be achieved through:
Potentially helping with amyloid plaque that is linked to neurodegenerative dysfunction.
Protecting the Hippocampus: a region of the brain that processes short-term memory.
Modulating neural inflammation, which may help with brain aging & degeneration.
Overview
Promoting cardiac health and controlling blood pressure are the common uses for resveratrol as it is often suggested by physicians and other medical professionals. It is produced naturally by grapes, blueberries and raspberries for boosting the healing mechanism and controlling fungus and bacterial growth. The drive for research in this particular molecule's potential is the supposed power to act as a neuroprotective agent against degenerative brain issues.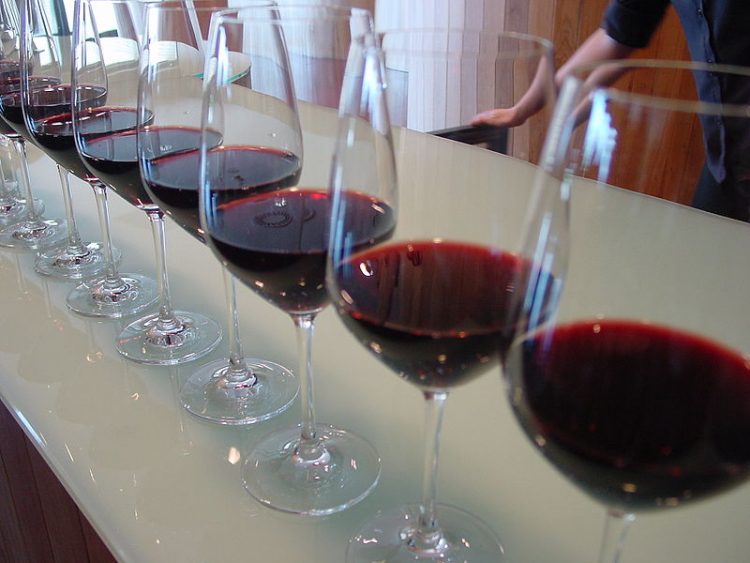 How Resveratrol Might Help the Brain
Protect Brain Cells against Oxidative Stress
Antioxidants serve many purposes in healthy diets, but a rather unknown feature is their ability to be used to combat certain neurological ailments due to oxidative stress. Some nutritionists pledge to resveratrol's natural ability to even lower depression while others mildly claim that it can be used as a therapeutic for psychiatric problems and neural inflammation.1 Little research has been done in this field, but evidence cannot be ignored.
Inhibit Brain Plaque Formation
The buildup of amyloid fibrils has overwhelmingly been linked to a main source of Alzheimer's and Parkinson's. No clinical medicine has been manufactured for either disorder, but some research points to the antioxidant properties of polyphenols such as resveratrol to inhibit the formation of plaque. Further research into this aspect of polyphenol is hoped to provide scientists with further assistance with controlling this population-affecting malady.2
Resveratrol's Reputation
The early 2000s brought resveratrol onto the newly budding online market and into the homes of those who had heard about its reputed abilities as a potent anti-aging compound. Many forms of resveratrol during this time were embedded in facial creams, but it also manifested in dietary supplements with dramatic claims of extending lifespan.
Much of the research relating to this nutritional craze is small and generally unrepeated, but current listings are beginning to solidify any claims that were previously made.3 Now, a different approach to combating neurological aging is increasing supported by evidence that is more credible than its initial splash. Resveratrol currently has more scientific support for what it was originally marketed to do.
It is important to note the uniqueness of resveratrol in current supplemental standings. Many controversial ingredients have a strong market following or are backed by years of research, but to contain both is quite uncommon. The antioxidant qualities give it a nutritional charisma in both trend-setting nutritional markets and laboratory potential.
The complex characteristic of crossing the blood-brain barrier is what makes resveratrol a promising candidate for neuroprotection against Alzheimer's and directly fighting depression. It has been shown to inhibit amyloid aggregation in distressed brains by exerting anti-inflammatory activity and scavenging oxidants,4 with researchers stating that "resveratrol could be used as a starting compound in the design of multifunctional drugs for the treatment of Alzheimer's."5
Is Resveratrol Difficult to Absorb?
Some have expressed concern that this wine extract may be limited in supplemental benefits, due to its reputation for difficult absorption. Those who seek to utilize resveratrol should note that even though it is the easiest-to-absorb chemical within the skin of grapes, it still only averages a 20% absorption rate.6
This value superficially seems low, but bioavailability (the rate of absorption) of active ingredients in general is rarely truly high. For example:
Vitamin D has been observed to have 50-75% absorption
Ethanol (drinking alcohol) at 6.5% absorption.8
With these numbers in mind, it is harder to pinpoint how Resveratrol's bioavailability may influence its nootropic benefits; regardless, the antioxidant pterostilbene has emerged as a compound that offers similar activity to resveratrol in a more bioavailable form — more on that in a moment.
Did you know?
Resveratrol is a stilbenoid, a categorization of molecules that prove to be useful in multiple fields, from biomedical health to leather tanning. This structure of Resveratrol allows for it to cross the
blood-brain barrier
with ease and perform protective actions such as regulation of gene transcription and its function as an antioxidant.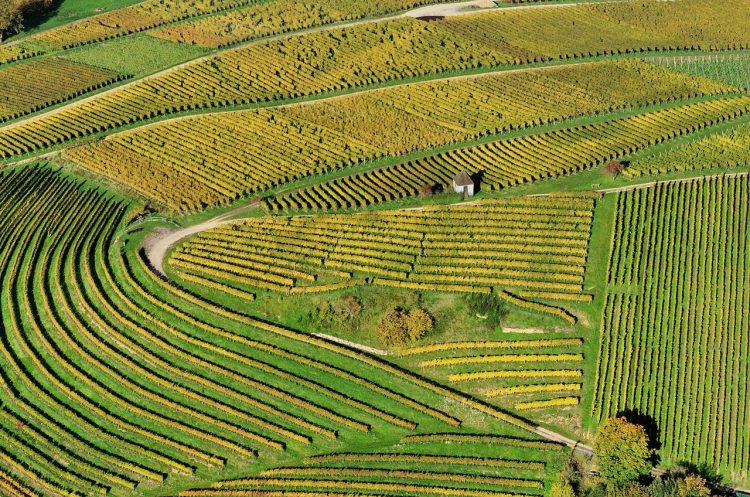 Resveratrol vs. Pterostilbene: Which is Better?
A major focus on resveratrol's nootropic abilities has raised the challenging question; what about pterostilbene? It is reported that the molecule is more readily absorbed by the body and, to top it off, is in general more potent towards increasing cognition.9
While no evidence exists to show resveratrol's superiority, research does suggest pterostilbene has advantages over resveratrol in nearly all vectors of bodily use, including distribution throughout the body which is attributed to its increased lipophilicity, which is the ability to dissolve in oils and fats.1011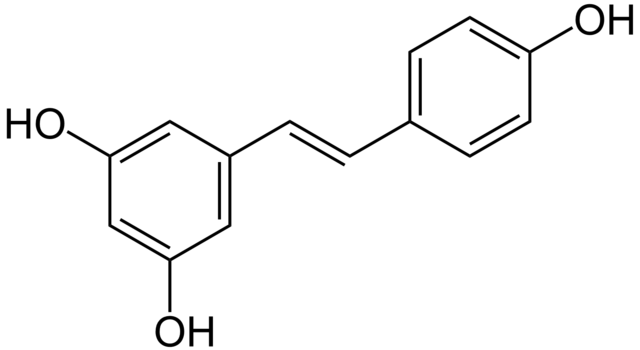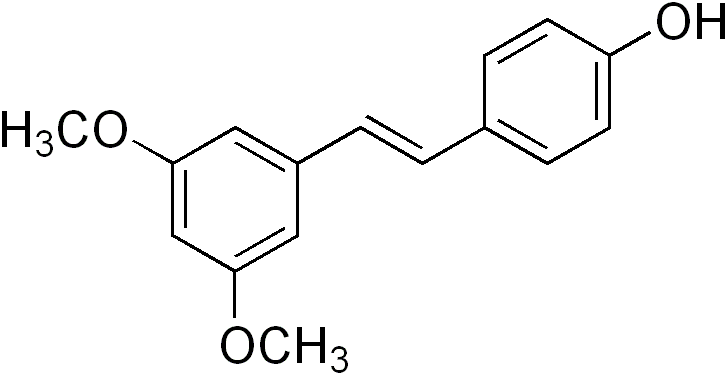 It is easy to notice that both molecules are extremely similar, save for the replacement of alcohol groups on resveratrol to methoxy in pterostilbene.
Research
Animal Research
Mice given 50mg/kg of resveratrol daily for 13 days showed a potential for the ingredient.
Compared with controls given only water as a supplement. Analysis was performed on the removed brains of the mice showed a relative increase in survivability for dopaminergic neurons.
The conclusion for the study concerned that the "neuroprotective role of resveratrol cannot be excluded in [Parkinson's-induced]-treated animals."12
Mice dosed with 40mg/kg of resveratrol by injection for 14 days displayed a decrease in simulated cognitive dysfunction.
Mice bred for helplessness traits, a behavior similar to depression in humans, were given resveratrol for a trial period and then analysed for 10 days before observing the molecular effect on the brain. It was found that the mice who were given resveratrol showed a large reduction of helplessness that only increased as dose size increased.
The researchers concluded that "resveratrol may be of particular use in at least a subtype of depressed patients."13
Mice who had injections of 0.001 ml of Resveratrol directly into the hippocampus supported the improvement of memory.
A test for memory using the incentive of fear was used to observe effects of direct resveratrol on the hippocampus, the region in the brain that is specialized for short-term memory. The results were optimistic, showing that resveratrol was directly related to increased memory in comparison to control groups.
The scientists stated "our data are consistent…showing that the resveratrol-rich diet is generally beneficial for human health, and additionally…human diseases associated with memory impairment."14
Resveratrol given oral doses (10 and 20 mg/kg body weight) daily showed an active alleviation of simulated brain damage in rats.
Administration of ethanol in newly born rats has obviously been a method to demonstrate cognitive dysfunction in mammals. Several groups of the rodents were organized with differing amounts of ethanol and resveratrol in order to determine the neuroprotective effects over a course of 28 days. After that, the animals were sacrificed and their contents analyzed for more specific chemical information.
Results showed that "the present study concluded that resveratrol prevents alcohol induced cognitive deficits."15  The answer is straightforward and unmistakeable: resveratrol was effective in neuroprotection.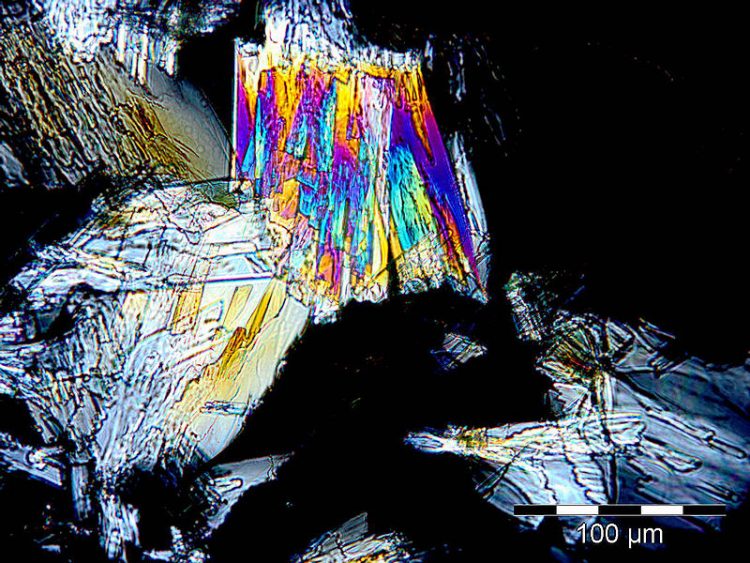 Human Research
Resveratrol 500 mg is shown to have effect in the CNS
This research covered the possible side effects and levels of Alzheimer's-related proteins. 119 subjects were given 500 mg of resveratrol daily, slowly increasing dose amount to 1000 mg after 52 weeks. MRI scans and CSF collection were performed at the beginning and end of study, while metabolism tests were introduced at weeks 13, 26, 39, and 52. Results made it obvious that Alzheimer's proteins were affected within the cerebrospinal fluid.
Concluding remarks made the observation that "for patients with AD [Alzheimer's Disease] resveratrol is safe, well-tolerated, and alters some AD biomarker trajectories."16
Alzheimer's has observable weakness to resveratrol-induced environments
Human antibodies that associate with Alzheimer's were collected and incubated with resveratrol to study the possible microscopic effects within the biological system. It was shown that resveratrol effectively delayed toxicity induced by amyloidal structures, and interfered with progression for the development of Alzheimer's.
Researchers concluded, "These findings provide further support for…the beneficial effects of resveratrol administration against AD development."17
Resveratrol 200 mg clearly improves memory performance in overweight individuals
23 Older adults aged 50-80 years who were healthy, but overweight were given 200 mg of resveratrol daily over a period of 26 weeks. They were tested before and after the consumption periods for memory ability, neuroimaging performance, and other vascular data. When compared to the 23 adults in the placebo group, it was shown that all scores in cognitive performance had increased.
When speaking of their promising results, researchers stated "Our findings of improved memory performance due to resveratrol intake support the hypothesis that resveratrol exerts positive effects on brain function."18
The effects of resveratrol are shown in research to be observed at 200 mg. Mental Performance had a high increase over the course of this study.
Dosage for Improved Cognition
Many studies find cognitive effects at 150-500 mg, with human trial amounts depending on the specific function under inquiry.
Retail tablets are sold at amounts anywhere from 20 mg to 500 mg.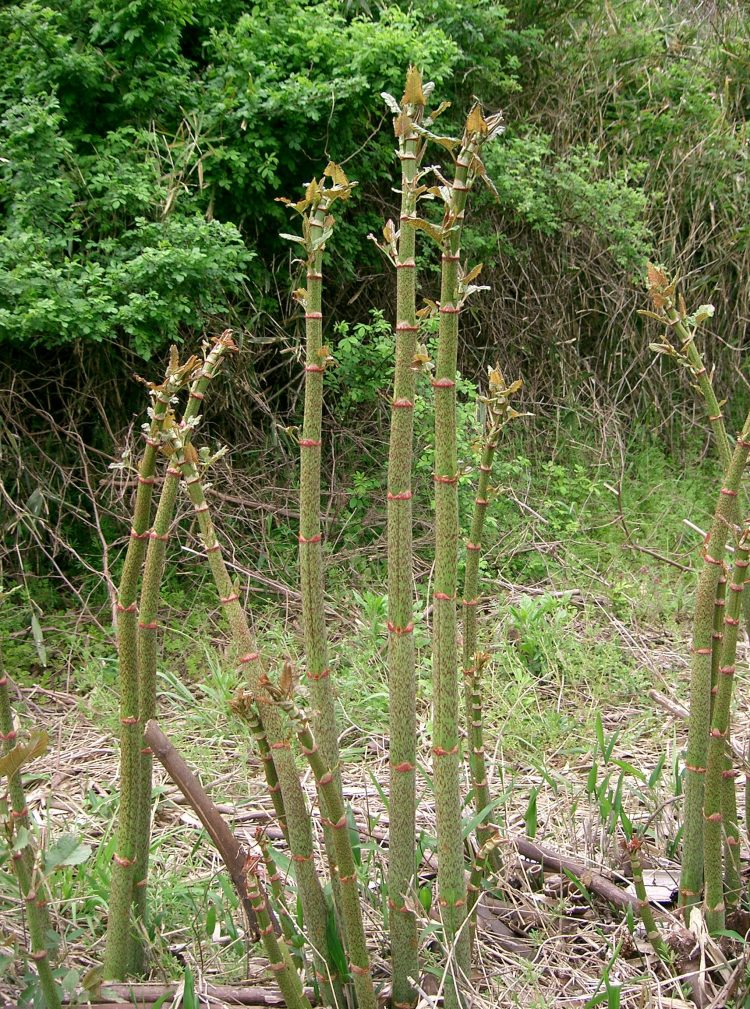 Available Forms
Resveratrol Oral Tablet: The most common form for purchase and consumption with dosage size around 30-400 mg. This method often comes in flavored forms paired with a small supplement of Vitamin C.
Wine/grape juice: Not a recommended source of resveratrol as a glass of wine contains about 1 mg of the supplement. It may prove ineffective to consume 150 glasses of wine for a daily resveratrol supplement.
Powdered Resveratrol: Priced well but not commonly shipped in large, stretchable amounts. Purest form of resveratrol available.
Resveratrol-concentrated juice: Liquid supplement that supplies daily dose of resveratrol. One of the most expensive forms for purchase, but shipped in 16-32 fl. oz. amounts for easy use.
Extracted Resveratrol: Also in tablet form, but usually mixed with other ingredients such as soybeans and sugar to lower concentration amounts and most likely improve taste.
Supplements in Review Recommendation
Resveratrol is easy to recommend as there seem to be few downsides. Some research points towards a more modest effect of resveratrol on the brain, but the lack of overarching downsides give this supplement unique potential. Nonetheless, it's a good idea to consider pterostilbene as well, since it offers similar bio-activities to resveratrol in a more bioavailable form.
Research and the marketplace seem to agree on 200 mg in tablet form. It is rare to see both sources correspond but the absence of an overdosing limit, within reason, supports a purely positive supplement that has a high chance of benefiting your everyday cognition.
References