pTeroPure® is a patented, research-backed form of pterostilbene, a resveratrol-like compound with superior potency.


PTeroPure is a form of pterostilbene, a compound similar to resveratrol. It is mainly used to support cardiovascular and brain health. This pTeroPure review details its advantages over generic resveratrol supplements:
Patented. pTeroPure is the only pterostilbene ingredient patented for lowering cholesterol and protecting against age-related cognitive decline.
Potent. Animal & cell culture research indicates that pterostilbene has superior absorption and efficacy to resveratrol.
Clinically-backed. PTeroPure is the only pretostilbene with clinical study evidence.
Overview
pTeroPure is a patented type of pterostilbene, a compound similar to resveratrol. Pterostilbene is a naturally-occurring antioxidant used as an anti-aging, cardiovascular, cognitive, and anti-diabetic supplement. Like resveratrol, pterostilbene is found in grapes and blueberries, and has a similar chemical structure.
Despite their similarities, pterostilbene is far more potent than resveratrol because it has higher bioavailability (80% vs 20%), better stability, and a longer half-life. Indeed, animal and cell culture research confirms that pterostilbene is more effective than resveratrol at helping maintain healthy blood cholesterol & glucose levels, supporting cardiovascular health, and protecting the brain from cognitive decline, such as that seen in Alzheimer's.
PTeroPure is made by ChromaDex, an American company specializing in unique, patented supplement ingredients. It is usually sold as a single-ingredient supplement.
How does pTeroPure work?
Pterostilbene possesses the same – but more potent – anti-inflammatory, antioxidant, and hypolipidemic (blood cholesterol-lowering) activities as resveratrol. In turn, these effects help with:
Cardiovascular health, by reducing blood pressure, warding off atherosclerosis, and improving blood lipids (cholesterol & triglycerides)
Cognitive health, by protecting against Alzheimer's and other age-related neurodegenerative conditions
Diabetes, by reducing high blood glucose levels and improving hyperlipidemia
Did you know? Blueberries are estimated to contain anywhere from 99-520 nanograms of pterostilbene per 1 gram (1,000,000 ng = 1 mg).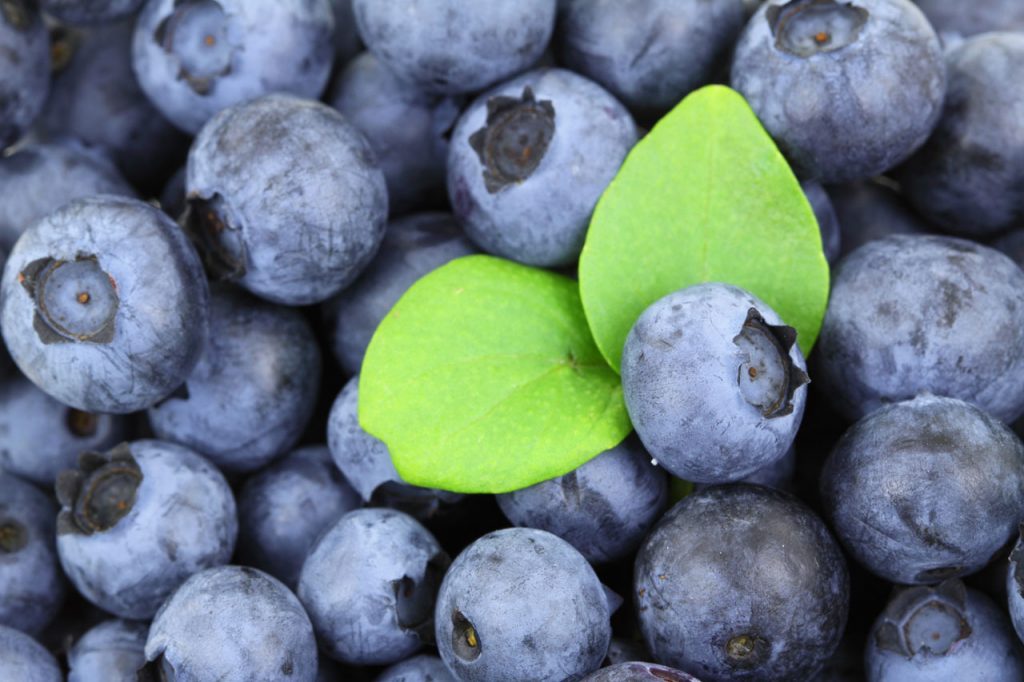 pTeroPure Patents
PTeroPure is protected by numerous worldwide and U.S. patents. The most notable of these patents focus on:
PTeroPure preparation
This patent covers the preparation method for pTeroPure and the intermediate compounds needed to synthesize both pterostilbene and resveratrol (U.S. Patent 8524782).
Improving cholesterol levels
The use of pTeroPure for improving blood cholesterol levels and treating hyperlipidemia in particular is covered by two U.S. patents (8133917 & 8252845).
Improving memory
These two patents protect the use of pTeroPure for slowing, preventing, and reversing age-related cognitive decline, such as that seen in Alzheimer's and other neurodegenerative conditions (U.S. Patent 8809400 & 9028887). In particular, these patents cover the use of pterostilbene for improving spatial and working memory at dosages of 2.5-10 mg per kg of body weight through the reduction of oxidative stress in the brain.
Reducing anxiety
This patent covers the use if pterostilbene for improving anxiety disorders, with comparable anxiolytic (anxiety-reducing) effects to Diazepam, a common anxiety prescription medication (U.S. Patent 9439875).
pTeroPure Nutritional Supplement Uses
PTeroPure is typically sold as a standalone capsule supplement with four major uses:
Nootropic Supplements
Similar to resveratrol, pterostilbene's main use is to protect the brain from age-related cognitive decline. Research suggests that pterostilbene protects the the brain from Alzheimer's and related neurodegenerative disorders, helping keep memory and overall cognitive function sharp in older adults. More importantly, studies highlight that pterostilbene's effects are significantly stronger than resveratrol.
In addition to this, some studies suggest that pterostilbene also has anxiety-reducing effects. 1
Read more: Resveratrol as a nootropic
Cardiovascular Health Supplements
The second most common reason people take pterostilbene is to maintain good cardiovascular health. Studies demonstrate that it can lower high blood cholesterol & triglycerides while also improving HDL (good) cholesterol, in addition to protecting blood vessels from atherosclerosis and reducing blood pressure.
Anti-diabetic Supplements
Some people also take pterostilbene to alleviate diabetes because it was shown to reduce elevated blood sugar levels in research studies. In addition to this, diabetics can benefit from pterostilbene's anti-inflammatory properties and hypolipidemic effects, because high cholesterol often accompanies diabetes.
Read more: Diabetes and inflammation
Anti-aging Supplements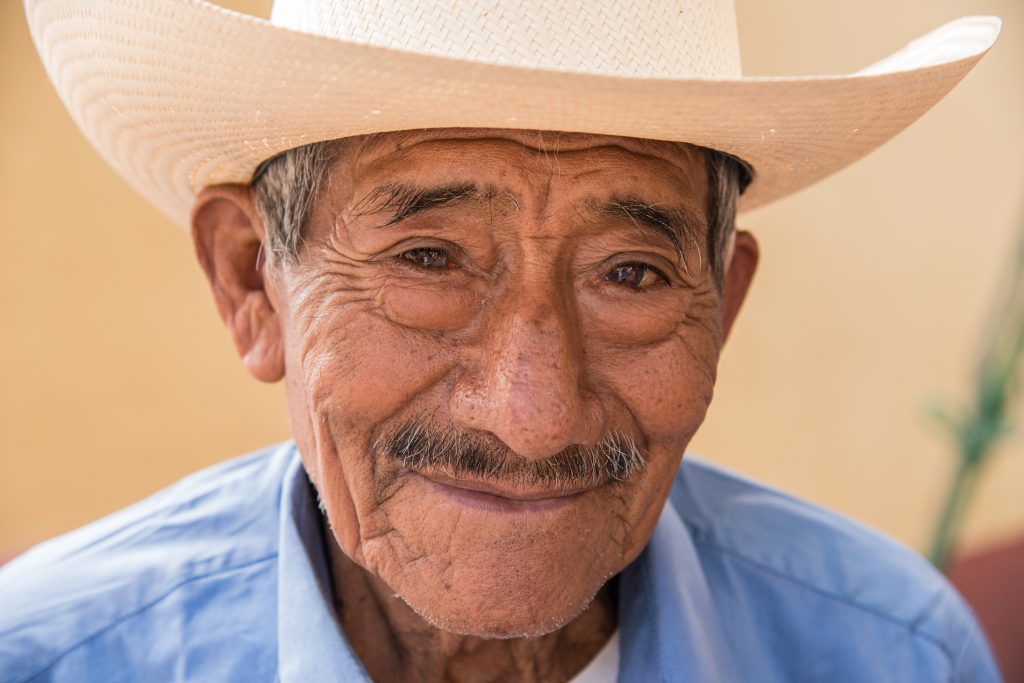 Pterostilbene is also sometimes used as an anti-aging supplement that helps protect the body from age-related decline. This isn't surprising when we consider that oxidative stress and inflammation are believed to play a key role in the aging process. 2
Furthermore, some anti-aging supplements combine pterostilbene with nicotinamide riboside, a special form of vitamin B3 that has shown real promise in longevity and aging research.
Read more: Theories for why we age
pTeroPure Advantages
Compared to generic resveratrol and pterostilbene supplements, pTeroPure has several notable advantages:
Potency: Pterostilbene has 4 times the absorption (80% vs 20%) and 7 times the duration (half-life) of resveratrol.
Research evidence: Animal, cell culture, and early human research is supportive of pterostilbene's cardiovascular, cognitive, and anti-diabetic health benefits.
Human studies: pTeroPure is the only pteostilbene ingredient that's been examined in human clinical trials.
Safety: pTeroPure is Generally Recognized as Safe (GRAS) by the FDA and has been demonstrated to be safe in a clinical study with daily doses as high 250 mg. 3
pTeroPure Research
Animal & Petri Dish Research
Pterostilbene is a relatively new supplement; as such, most of the research is currently restricted to animal and cell culture studies. So far, findings indicate that pterostilbene has the same neuroprotective, cardiovascular, and anti-diabetic benefits as resveratrol, but with much higher potency.
Pterostilbene has better absorption (80%) than resveratrol (20%)
This study compared the absorption of resveratrol and pterostilbene in rats. The two compounds were administered orally with a single dose of 10 or 11.12 mg/kg and for 14 days at dosages of 50-168 mg/kg/day. The results revealed that pterostilbene had a bioavailability of about 80%, compared to only 20% for resveratrol, indicating much higher absorption.
The researchers concluded that "pterostilbene demonstrates greater bioavailability and total plasma levels of both the parent compound and metabolites than does resveratrol." 4
Pterostilbene is more effective than resveratrol at reversing age-related cognitive decline in old mice
This study examined whether pterostilbene could help reverse aging-associated cognitive decline in old mice. In the first experiment, the researchers compared different stilbene compounds (including resveratrol and pterostilbene) to see which was more effective. Next, they used the most of these compounds – pterostilbene – to supplement the diet of aged rats. This supplementation resulted in the reversal of age-related cognitive deficits.
The researchers concluded that "…pterostilbene was effective in reversing cognitive behavioral deficits, as well as dopamine release, and working memory was correlated with pterostilbene levels in the hippocampus." 5
Pterostilbene may protect against Alzheimer's better than resveratrol
This study examined the neuroprotective benefits of pterostilbene in the context of Alzheimer's (AD). AD mice were fed a normal diet, or one supplemented with pterostilbene or resveratrol. Compared to the normal diet group, only the pterostilbene group had significant improvement on tests of cognitive function such as the water maze test. In addition, only the pterostilbene-supplemented mice showed improvement in measures of cellular stress, inflammation, and AD.
The researchers concluded that "…at equivalent and diet-achievable doses pterostilbene is a more potent modulator of cognition and cellular stress than resveratrol." 6
Pterostilbene improves blood cholesterol and glucose levels more effectively than resveratrol
This study examined the effects of resveratrol and its three analogues – pterostilbene, piceatannol, and resveratrol trimethyl ether – on cholesterol and blood sugar. Pterostilbene demonstrated the strongest effects, and hamsters supplemented with it showed a 29% reduction in LDL (bad) cholesterol, 7% increase in HDL (good) cholesterol, and 14% reduction of blood glucose compared to their non-supplemented counterparts.
The researchers concluded that "…pterostilbene possesses lipid and glucose lowering effects." 7
Pterostilbene may support cardiovascular health by protecting against atherosclerosis
This study examined the effects of pterostilbene (PT) on the development of atherosclerosis, a cardiovascular condition where plaque builds up in the arteries. The researchers applied PT to isolated cells and to mice and found that its anti-inflammatory and antioxidant effects decreased apoptosis – a central feature of atherosclerosis.
The researchers concluded that "PT might be a potential natural anti-apoptotic agent for the treatment of atherosclerosis." 8
Pterostilbene appears to have superior anti-inflammatory activity to resveratrol
This study compared the anti-inflammatory effects of pterostilbene (PTS) with resveratrol in rats. PTS showed superior anti-inflammatory activity to resveratrol in all tests, and successfully reached all major organs.
The researchers concluded that "pterostilbene appears to be a promising candidate for further development." 9
Human Research
Pterostilbene (100-250 mg) appears to reduce blood pressure
This randomized, double-blind, placebo-controlled study examined the effects of pterostilbene on cholesterol, blood pressure, and body weight. Eighty people were given split into four groups: placebo, pterostilbene 50 mg, 125 mg, or 50 mg plus grape extract 100 mg, taken twice daily for 6-8 weeks. The high pterostilbene dose increased LDL cholesterol levels and reduced blood pressure.
The researchers concluded that "Pterostilbene increases LDL and reduces blood pressure in adults." 10
pTeroPure Dosage
The only human studies of pterostilbene used 100-250 mg daily dosages
In supplements, pTeroPure is usually presented in 50-100 mg dosages
Supplements in Review Recommendation
We recommend pTeroPure as an alternative to resveratrol and generic pterostilbene. PTeroPure has superior potency to resveratrol, and is the only patented pterostilbene ingredient with human research evidence.
Dosages of 100-250 mg are ideal. The only two clinical studies of pTeroPure used 100-250 mg dosages.