Animal Research
section" id="anti-inflammatory-activity">Anti-inflammatory activitystrong>Pineapple extract bromelain has potential to alleviate joint pain and inflammation.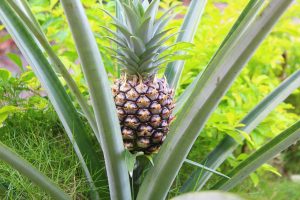 Bromelain is a compound extracted from pineapples that is believed to promote a variety of health properties. It may specifically benefit joint health by:
Reducing inflammation. Bromelain has repeatedly demonstrated anti-inflammatory properties.
Mitigating symptoms of osteoarthritis. Bromelain may reduce joint pain and swelling, as well as improve knee stiffness and function in people with osteoarthritis.