Indian spice herb turmeric may help with arthritis.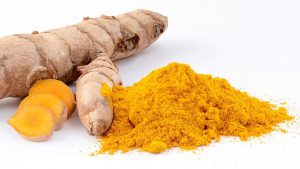 Turmeric is a plant with a plethora of proposed health benefits, including such potential uses in joint health as:
Reducing inflammation. Turmeric may improve pain and other symptoms of joint conditions through reducing inflammation.
Overview
Long cherished in traditional Indian medicine for its wide-ranging health benefits, turmeric is a plant of the ginger family that is best known for the distinctive bitter flavor and yellow hue it gives to curry and mustard.
Culinary and textile uses aside, turmeric has been used as a herbal remedy for all sorts of ailments, especially indigestion, cold infections, and sores, for thousands of years. In the early 1970's researchers discovered that turmeric carries a bountiful supply of curcuminoids (notably curcumin), which have demonstrated anti-inflammatory and antioxidant properties.
Accordingly, turmeric has been used in modern medicine to reduce the symptoms of inflammation-based illnesses, including neurodegenerative conditions, arthritis,  and other joint conditions.
Did you know? Known as the "Yellow City," the South Indian city of Erode produces nearly 80% of the world's turmeric crop.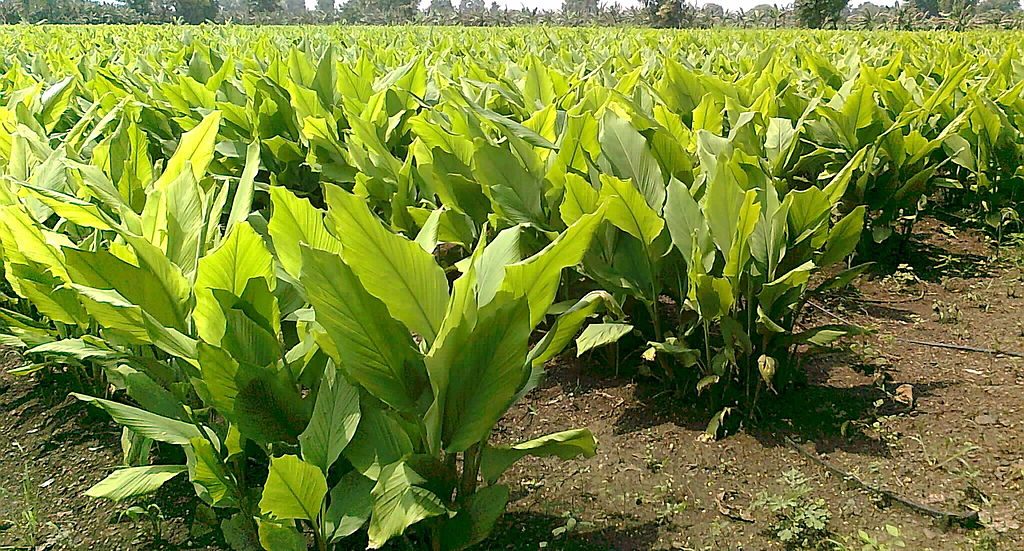 How Turmeric Might Help With Joint Health
Turmeric seems to aid the joints primarily through the action of curcumin, its main  bio-active ingredient.
Reducing inflammation
Curcumin appears to inhibit inflammatory molecules such as phospholipase, lipooxygenase, cyclooxygenase 2, leukotrienes, prostaglandins, and nitric oxide, resulting in reduction of the inflammation that characterizes many joint conditions.1
Turmeric supplements additionally seem to protect joints from degradation by inhibiting the formation of osteoclasts, the main culprits of bone breakdown.2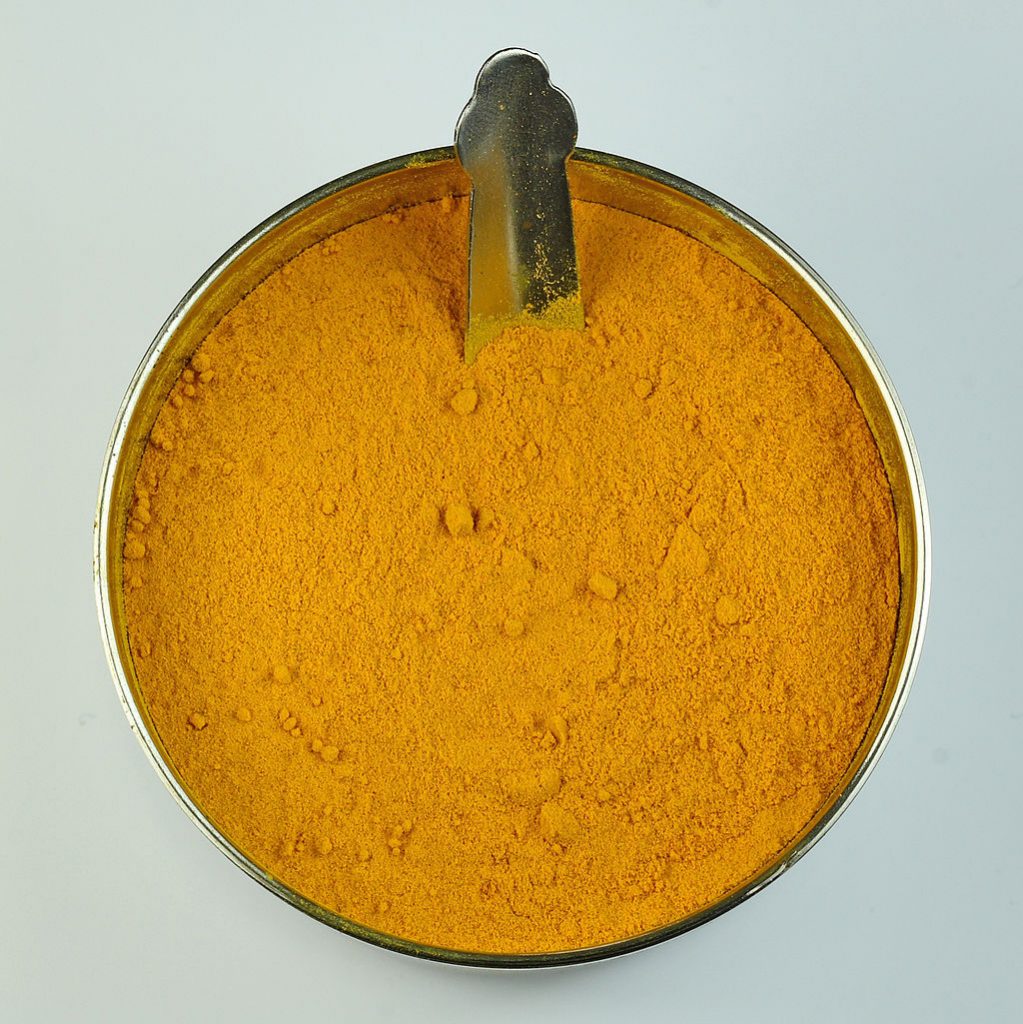 Turmeric Benefits & Uses for Joint Health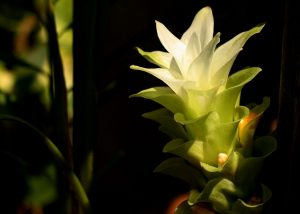 There are over 5600 studies examining the health-promoting effects of curcumin alone, including such joint-related benefits as anti-oxidative, anti-inflammatory, anti-arthritic, and anti-aging effects.3
For joint health specifically, a multitude of studies have demonstrated turmeric's potential for improving joint conditions such as osteoarthritis and rheumatoid arthritis, particularly in terms of pain, swelling, tenderness, and joint mobility.
Turmeric may work better combined with glucosamine.
Joint supplements often
stack together
multiple ingredients; one study showed that taking turmeric with
glucosamine
 may improve joint pain and promote function in knee osteoarthritis.
4
Research
Animal Research
Animal studies indicate that turmeric may benefit the joints by:
Human Research
Numerous clinical studies have demonstrated the joint benefits of turmeric, some of the primary ones including reduced joint pain, tenderness, and swelling, improved joint function, and effective management of joint condition, especially osteoarthritis and rheumatoid arthritis.
Turmeric (2 g) may help with knee osteoarthritis
In this randomized trial, 107 patients with knee osteoarthritis (OA) were given either 800 mg of ibuprofen or 2 grams of turmeric, C. domestica, every day for 6 weeks. Compared to ibuprofen, the turmeric group had less knee pain and improved knee function when walking and climbing stairs.
The study concluded that "C. domestica extracts seem to be similarly efficacious and safe as ibuprofen for the treatment of knee OA."7
Meriva® (1 g) may decrease inflammation, reduce pain, and improve function in people with osteoarthritis
In this double-blind investigation, 100 patients with osteoarthritis were given 2 doses of 500 mg of curcumin bound to phosphatidylcholine every day for 8 months. Supplementation resulted in reduced pain and improved function and treadmill walking performance. In addition, the presence of inflammatory markers interleukin-1β (IL-1β) and IL-6 was notably decreased.
The study concluded that "Meriva is worth considering for the long-term complementary management of osteoarthritis."8
Meriva® (200 mg) seems to help osteoarthritis
In this study 200 mg of Meriva® was given to 50 osteoarthritis patients every day for 3 months. The treatment resulted in a 58% improvement of the WOMAC index (a measure of arthritis severity), improved walking distance from  76 m to 332 m, and reduced the need for anti-inflammatory drugs.
The study concluded that "Meriva® is clinically effective in the management and treatment of osteoarthritis and suggest that the increased stability and better absorption of curcumin induced by complexation with phospholipids have clinical relevance."9
Turmeric (500 mg) may reduce tenderness and swelling of joints in people with rheumatoid arthritis
In this randomized pilot study, 45 patients with rheumatoid arthritis were given curcumin at 500 mg, diclofenac sodium at 50 mg, or both daily. Patients in all 3 groups demonstrated significant changes, but with the highest overall improvement of arthritis in the curcumin group.
The study concluded that "curcumin treatment was found to be safe and did not relate with any adverse events. Our study provides the first evidence for the safety and superiority of curcumin treatment in patients with active RA."10
Turmeric might be a viable treatment for arthritis
This review examined the results of all randomized controlled trials that studied the the efficacy of turmeric in alleviating the symptoms of arthritis. The authors found that there was a significant trend among the studies for reduction of arthritic pain and overall improvement of the condition.
The reviewers concluded that "these RCTs provide scientific evidence that supports the efficacy of turmeric extract (about 1000 mg/day of curcumin) in the treatment of arthritis."11
Dosage for Joint Health
Research studies have used 200 – 2000 mg of turmeric extract
Turmeric supplements usually come in capsules of 250 – 500 mg standardized to 95% curcumin
Supplements in Review Says
Turmeric extract 500 – 1000 mg, standardized to 95% curcuminoids, for joint health.
Turmeric appears to be an effective supplement for arthritis. We recommend turmeric supplementation in the care and management of arthritis. It has shown to be capable of reducing joint pain, tenderness, and swelling by blocking inflammation, as well as moderately improving joint function.
Take turmeric supplements standardized to 95% curcuminoids.  Since curcumin seems to be the chief bio-active ingredient of turmeric, we recommend taking standardized turmeric supplements at doses of 500 – 1000 mg.