Ancient Indian gum resin guggul may diminish joint inflammation.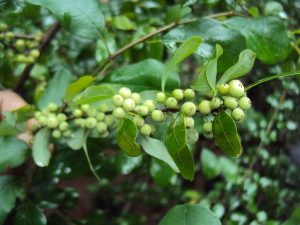 Extremely popular in India, guggul is considered a natural remedy in traditional Ayurvedic medicine. It may be particularly useful in joint health by:
Reducing inflammation. Guggul has demonstrated anti-inflammatory properties, which may support alleviating joint pain and swelling.
Overview
Guggul (Commiphora wightii), also known as guggulu, is a flowering shrub or small tree that is indigenous to northern Africa and central Asia. It is most commonly cultivated in northern India, where it has been used as both an incense and medicine for almost 3,000 years.
As a revered herbal treatment in Unani and Ayurvedic medicine, guggul has been used to combat such ailments as obesity, high cholesterol, infections, and liver dysfunction, as well as to promote overall well-being.
The herb contains more than 100 bioactive compounds in its leaves, stem, root, and fruit. Among them are high concentrations of quinic acid and myo-inositol, as well as the steroid guggulsterone. Guggul has recently been introduced as a joint health supplement because of its anti-inflammatory and antioxidant properties, which may be especially beneficial in joint recovery.1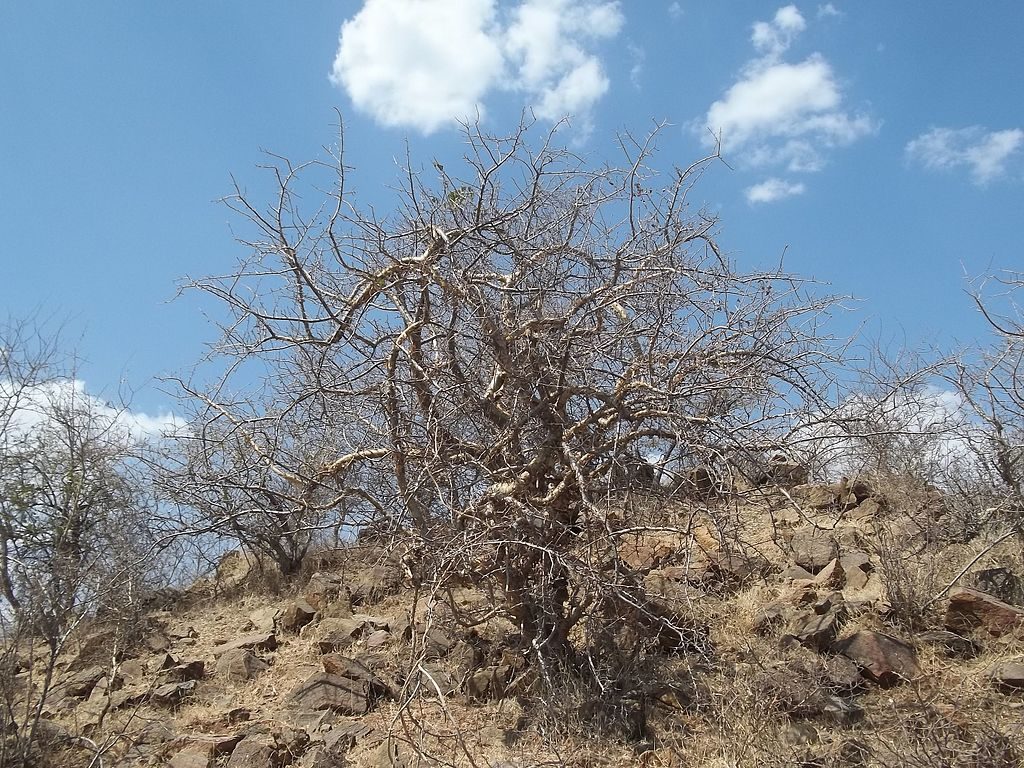 The World Conservation Union (IUCN) has classified guggul as an endangered species in its
Red Data List
 due its overharvesting in various regions throughout India.
How Guggul Might Help With Joint Health
Reducing inflammation
Guggul has been shown to reduce inflammation by suppressing the activation of NF-kB — a major pro-inflammatory compound — by interfering with several of its primary activators — hydrogen peroxide and TNF-alpha.2 3 4
The high guggulsterone content in guggul has been found capable of lowering the presence of pro-inflammatory cytokines such as IL-1b, IL-2, and TNF-a.5 It has further been shown to lower cyclooxygenase-2 (COX2) mRNA levels by inhibiting its activation by TNFa.6
Guggul Benefits & Uses for Joint Health
Research has demonstrated that guggul has anti-inflammatory properties, which may enable it to benefit joint health by combating various joint conditions: 7
Compared to many other joint supplements, the use of guggul for joint health is relatively new and is mostly dedicated to the task of alleviating joint pain, stiffness, swelling, and other symptoms associated with arthritis.
One study found that combining guggul in a
stack
 with two other Ayurvedic herbs, Maharasnadi kwath and Narayan taila, can significantly reduce pain associated with osteoarthritis.
8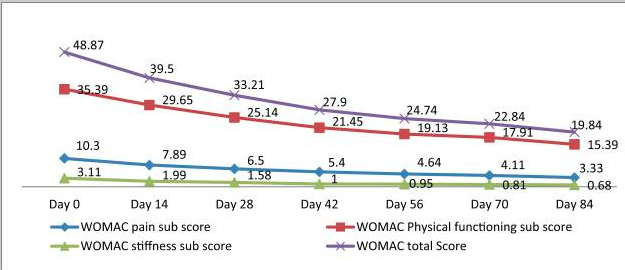 Research
Animal Research
Animal research has displayed the capacity of guggul to:
Impart significant anti-arthritic activity in rats, especially by reducing swelling9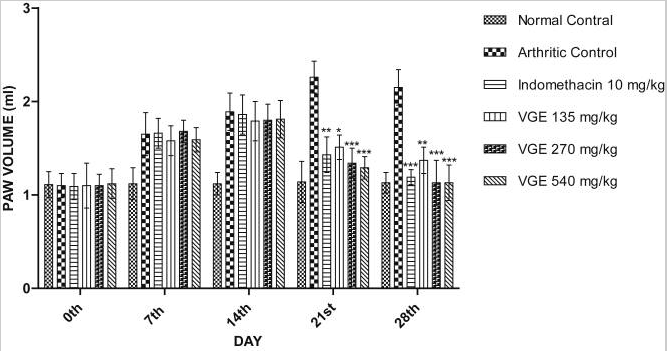 Human Research
Though mostly positive in its results, clinical research with guggul has been limited to studies that were neither controlled nor peer-reviewed.
Guggul (500 mg) may reduce pain from osteoarthritis
In this non-controlled investigation, 30 adults with osteoarthritis were given 500 mg of guggul, referred to as CM in this study, with food every day for 1 month. Guggul was found to significantly improve pain but it had no effect on mood.
The researchers concluded that "CM appears to be a relatively safe and effective supplement to reduce symptoms of OA."10
Guggul may help reduce the symptoms of rheumatoid arthritis
In this non-controlled investigation, 118 patients with rheumatoid arthritis were given either a combination of herbs including guggul, Matra Basti, and Saindhavadi Taila, or just guggul. Both herbal treatments reduced pain, swelling, stiffness, fever, and general weakness due to rheumatoid arthritis. The combination of herbs was more effective than guggul alone.
The researchers concluded that "all the patients responded favorably to the treatment in both the groups."11
Guggul (6 g) may help manage rheumatoid arthritis
In this randomized, non-controlled investigation, 24 patients with rheumatoid arthritis were given 6 grams of either Shiva Guggulu or Simhanada Guggulu in divided doses every day for 8 weeks. Among the 2 forms of guggul, Simhanada Guggulu resulted in better improvement of the symptoms of rheumatoid arthritis.
The researchers concluded that "Simhanada Guggulu provided better results as compared to Shiva Guggulu in the management of Amavata."12
Dosage for Joints
Successful clinical research studies have used from 500 mg – 6 g of guggul per day.
Typical guggul supplements range from 300 – 500 mg, 3 times per day (or 25 mg of guggulsterones in isolation, 3 times per day).
Though generally healthy, guggul has been associated with the adverse side effect of allergic skin reactions.
Available Forms
Guggul extract as capsules or pills
Guggul gum extract as liquid drops or capsules
Essential oil
Supplements in Review Says
Guggul 900 – 1500 mg for joint health.
Guggul may help manage symptoms of arthritis. Research susggests that guggul helps relieve symptoms of rheumatoid arthritis and osteoarthritis, although clinical research supporting its potential use for joint health is still in its early stages.
Try 900 – 1500 mg of guggul capsules per day. Dosage for guggul has not been perfectly established and range widely in clinical trials (from 500 mg – 6 g per day). We recommend starting with a daily range of 900 mg – 1500 mg split into 3 separate doses.