Oat Straw (Avena Sativa) is a calming nootropic herb with Alpha brainwave-boosting properties.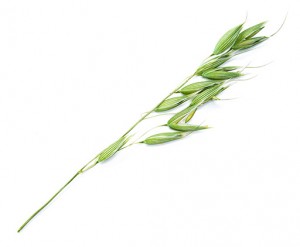 Oat straw is a nervine derived from the unripe, green leaves and stems of the oat plant, traditionally used as an herbal nerve tonic and aphrodisiac. Oat Straw is now suggested as a nootropic to:
Improve Cognition. Studies indicate oat straw has a positive impact on mental performance in adults.
Reduce Anxiety. Oat straw has some mood-soothing properties, and is popularly used to support calm relaxation.
Help with Smoking Cessation. Intriguingly, oat straw has been suggested to help with symptoms of nicotine withdrawal.
Overview
For centuries, oats (Avena sativa) have been used in folk wellness practices as a remedy for various conditions. Some records show that the herb was cultivated as long ago as 2,000 BC, making it one of the earliest crops of civilization.
Oat seed and bran are used in culinary, livestock feed, and traditional wellness applications related to digestion and cardiovascular health.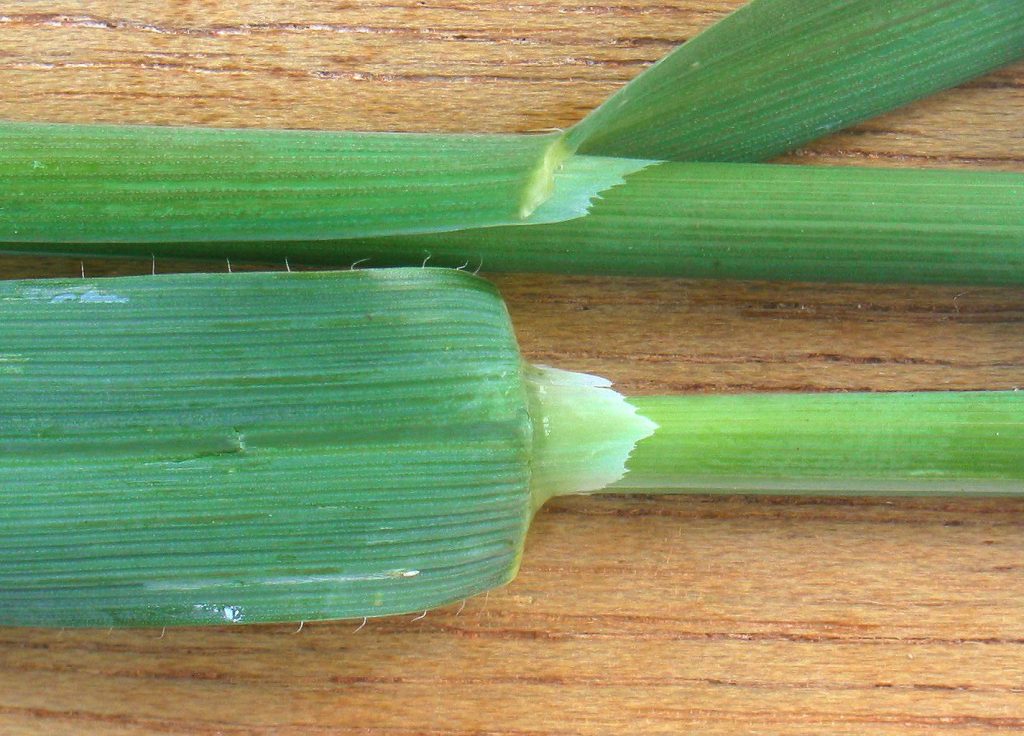 The grassy part of the plant — the straw — is dried and threshed to be separated from these other plant parts. It is this straw that is most densely packed with the active ingredients that may support cognitive function.
Did you know? Oat straw is a traditional aphrodisiac for men, closely associated with sexual performance and the subject of the phrase "sow one's wild oats."
Oat Straw has been used to support mental health and performance since the Middle Ages, especially in the context of tension, anxiety mood balance and healthy sleep patterns.
Today, Oat Straw remains popular as a mood-enhancing nootropic herb, with modern science having identified silicic acid, arginine and triterpenoid saponins called avenocosides as some of the main active compounds behind oat straw's nootropic benefits.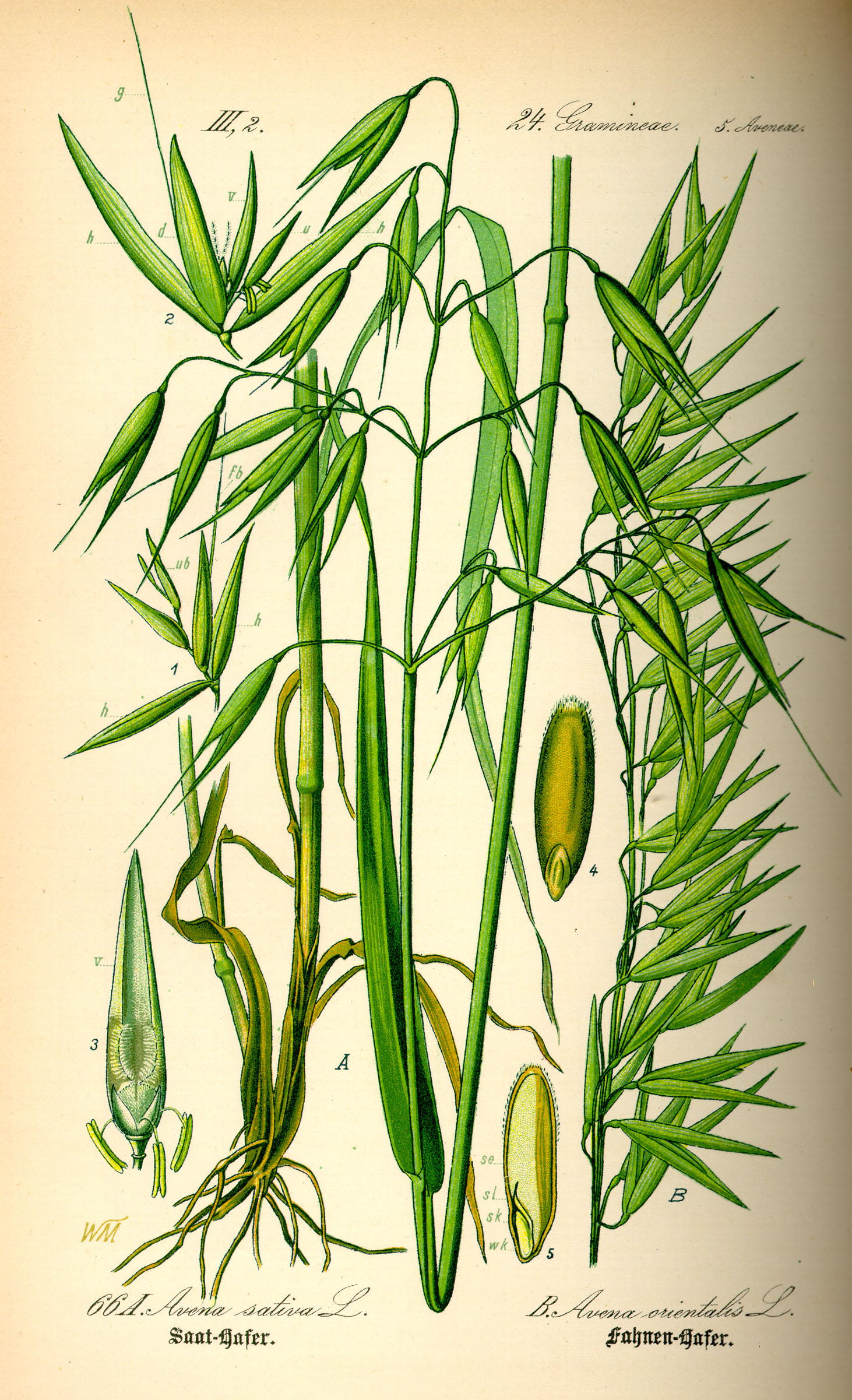 Oat Straw's Potential Brain-Boosting Activities
Alpha Brainwave Support
Today's research seems to focus on oat straw's apparent link with an increase in alpha-2 brainwaves, a mind state that promotes calm, focused observation and attention. The alpha brain state, which is also famously associated with green tea's active compound L-Theanine, is known for feelings of "wakeful relaxation" that allows for enhanced creative thinking, abstract thought and a general flow of ideas through the brain. Optimizing brain waves may also elevate overall brain activity and enhance concentration.1
Inflammation Modulation
Oat straw may have the ability to modulate inflammatory responses, although this property seems most strongly associated with topical applications.2 Additional research shows that the ant-inflammatory properties of oat straw may have a vasodilator effect on the central nervous system, promoting dilation of cerebral vessels and decreasing blood pressure, which may aid cognitive function.3 Since inflammation is a key contributor to brain degeneration, this oatstraw bio-activity may suggest long-range brain health support.
Circulation Support
Oats contain high levels of Arginine, an amino acid which synthesizes to nitric oxide synthase, an endothelium-derived relaxing factor (EDRF) that causes the smooth muscle in blood vessel walls to relax.4 The suppression of cytokines in artery walls along with an increase in nitric oxide can increase blood flow to the brain and improve alertness. In addition, avenanthramide, a polyphenal found in oats, has been shown to enhance nitric oxide production, a molecule that further promotes peak circulation while aiding cell communication, helping memory and multi-tasking.5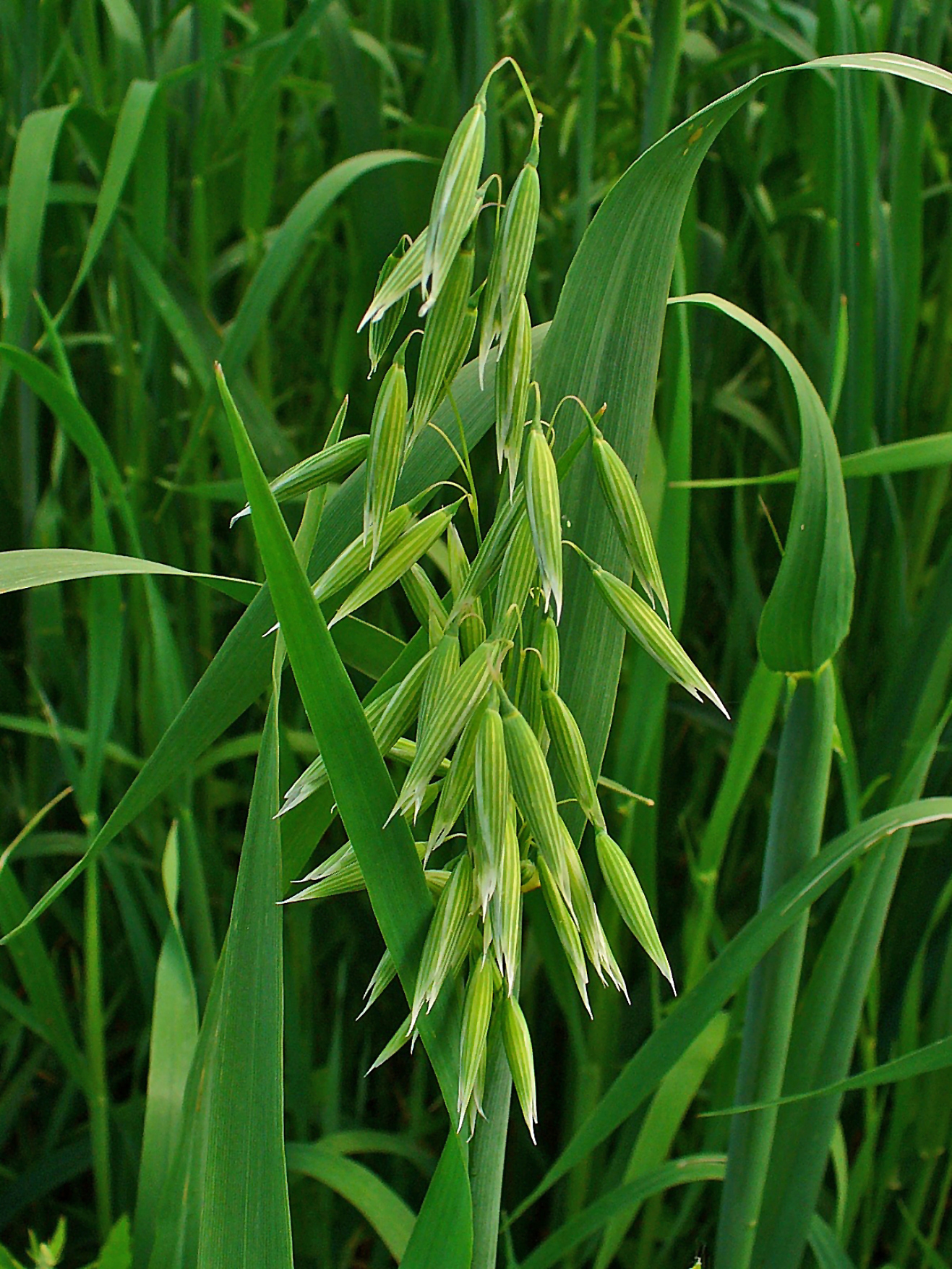 Research
Human Research
Avena sativa changes brainwave patterns in healthy subjects.
Researchers measured electric brain activity in human subjects using electroencephalogram (EEG) recordings, in a double-blind, randomized, crossover study using a placebo control aimed at determining the effects of ingested oat straw (as Neuravena®, 1250 mg or 2500 mg dosing) on cognitive functioning. Quantitative brain mapping technology (CATEEM®) was used to observe effects in the left frontal temporal lobe, which is involved in performing cognitive tasks. Patients were monitored for 6 minutes of alertness, 4 minutes of rest and during cognitive tests focused on concentration and mental arithmetic of 5 minutes each. The results showed significant differences in brain activity between resting and the concentration task.
The study's conclusion suggests that, "oat herb extract might be effective in healthy subjects, resulting in a positive impact on cognitive performance."6
Oatstraw fails to enhance mental performance with ongoing supplementation
This study followed up a preliminary evaluation of WGOE that showed an acute cognitive benefit on subjects. 37 healthy adults aged 67 participated in a 12-week trial that assessed cognitive function using the Stroop color-word test, letter cancellation, the rule-shift task, a computerized multi-tasking test battery and a trail-making task. The same study was repeated with each group exchanging placebo for supplement and vice-versa. This trial's conclusion showed a lack of cognitive benefit from chronic WGOE use in healthy older adults.
Results indicate that the cognitive benefits of WGOE supplementation do not persist with chronic treatment. However, they suggested that "the sustained effects of WGOE supplementation may be more evident in those with mild cognitive impairment."7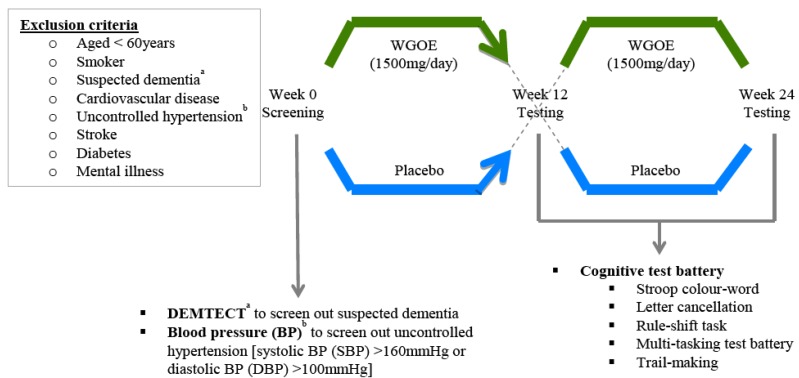 Single-dose Avena Sativa linked to enhanced cognitive performance in elderly
Elderly volunteers participated in this before-and-after study which investigated whether an oat straw extract (as Neuravena®) could acutely improve attention, concentration and focus during the Stroop Color-Word test. Participants ingested single doses of 0, 1600 and 2400 mg respectively, in weekly intervals for the duration of this double-blind, randomized, crossover comparison study. Researchers measured the volunteers' blood pressure (BP) and participants took the test before and after taking the oat straw. Resting BP was unaffected by supplementation, but those who took the 1600 mg dose completed the test with significantly fewer errors than participants who took 0 or 2400 mg.
At the study's end, researchers concluded that "Taking 1600 mg of oat herb extract may acutely improve attention and concentration and the ability to maintain task focus in older adults with differing levels of cognitive status."8
Available Forms of Oat Straw
Oat straw is available as a supplement in pills or capsules, as a powder, in alcohol-based extracts and tinctures, teas, and in its natural, hay-like form. Enhanced forms may include:
Concentrated herbal extract: Avena sativa may be found as an enhanced potency 10:1 extract
Neuravena®: This branded, patented ingredient combines several different varieties of Avena sativa with the goal of enhancing the herb's overall bioavailability and efficacy. Neuravena® has shown cognitive benefits in human clinical research.
Dosage Notes
A typical dose of oat straw tincture is ½ to 1 teaspoon three times per day.
Supplements typically supply 300 mg – 600 mg of Avena sativa per serving
Daily dosages are higher, with evidence-based benefits in the 1500+ mg range
Side Effects
Safety studies have not been reported. At this time there are no known or suspected side effects associated with oat straw. This herb has been used for hundreds of years without controversy, and is considered to be well tolerated.
Supplements in Review Recommendation
Oat Straw as Neuravena®, 1600 mg
Oat straw has a long history of supporting cognition and mood. Emerging research is beginning to understand why, as the herb shows potential for helping with cerebral circulation, inflammation and Alpha brainwave states. We prefer L-Theanine as an Alpha brainwave-booster, but Oat Straw might complement it well as a 2-ingredient brainwave stack.
Neuravena® is a branded form used in well-designed human research studies. For that reason alone, it earns a recommendation. 1600 mg of Avena sativa seems a good starting dose, especially since some evidence suggests it may be less effective at doses higher than that. If Neuravena is unavailable, a 10:1 herbal extract of oat straw might be the next best thing for nootropic benefits.
References