Animal Research
e: 18pt;">
Non-psychoactive cannabis compound CBD may help people quit everything from smoking to opioids, and possibly even alcohol.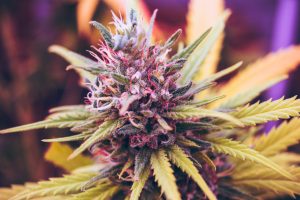 CBD is one of the main therapeutic compounds found in cannabis plants. CBD has been suggested to help with drug addiction by:
Influencing brain systems involved in drug addiction, such as neurotransmitters, the amygdala, and the endocannabinoid system.
Overview
Cannabidiol (CBD) is one of more than 60 cannabinoids – natural compounds responsible for the medicinal benefits of cannabis. CBD is the second-most abundant cannabinoid after tetrahydrocannabinol (THC).
Unlike THC, CBD does not make you high, making it ideal for reaping the benefits of cannabis without any of the mind-altering effects. As a result, CBD has rapidly grown in popularity as a supplement for a wide range of conditions, including anxiety, chronic pain, arthritis, insomnia, Alzheimer's, and epilepsy.
In addition, an increasing amount of research evidence points to the usefulness of CBD in helping with drug addiction. Early studies suggest that CBD can reduce cravings for a wide range of substances including tobacco, cannabis, psychostimulants, and opioids. In fact, CBD may even help people quit drinking.
Did you know? Another way in which THC and CBD differ is that CBD does not have any rewarding effects on the brain, which means you can't get addicted to it.
How CBD Might Help With Drug Addiction

p>Because of the complexity of drug addiction and lack of research, more studies are needed to identify the exact mechanisms through which CBD helps with addictive behavior. So far, research suggests that CBD affects various systems of the brain involved in substance addiction. Proposed mechanisms include:

Interacting with the endocannabinoid system

p>Recent research suggests that the body's endocannabinoid system (ECS) is involved in not just cannabis, but also nicotine, alcohol, and opioid addiction. 1

Although CBD does not have any strong interaction with the two known ECS receptors (CB1 & CB2), it does influence the GPR55 receptor, believed by many scientists to be the third (CB3) cannabinoid receptor, and could affect other novel cannabinoid receptors.2

In addition, CBD can indirectly influence the ECS by increasing levels of anandamide – the main endocannabinoid made inside the human body. This effect may be particularly involved in CBD's ability to relieve cannabis addiction and withdrawal. 3

Influencing brain systems involved in anxiety, stress, reward, emotional well-being

p>Stress, anxiety, emotional processing, and the brain's reward pathway are known to play a major role in drug abuse and in relapse. CBD is known to interact with the serotonin 5-HT1A receptor, which plays a role in regulating mood, stress, anxiety, reward-related behavior, and emotional responses. 4

In addition, CBD as been demonstrated to affect regions of the brain implicated in addiction and negative affectivity. Most notably, CBD has been shown to reduce activity of the amygdala – the brain structure which controls anxiety, stress, and emotional processing, and is involved in addiction. 5

CBD Uses & Benefits for Drug Addiction

p>The use of CBD for preventing relapse and alleviating serious drug addictions – particularly opioids, which come in the form of prescription painkillers and illicit drugs such as heroin – is just beginning. In addition, some people use CBD for more commonplace substance addictions, such as alcoholism and smoking.

Preclinical and early human studies support these uses, and suggest that CBD can help with alcohol, opioid, cocaine, psychostimulant, cannabis, and tobacco addiction. Furthermore, there is evidence that CBD can also alleviate withdrawal symptoms associated with cannabis.

But although this research is promising, more human studies are needed to fully examine CBD's potential as a remedy for drug addiction.

Did you know?

According to drug addiction expert Dr. Yasmin Hurd, CBD could be the solution to America's

opioid crisis

.

6

Research

h3>Animal Research

Animal and isolated cell culture studies of CBD demonstrate beneficial effects on substance addiction. Specific findings indicate that:

Human Research

p>Human studies of cannabidiol's use in drug addiction and withdrawal are just beginning. So far, findings indicate that CBD can help reduce cravings and withdrawal symptoms for smoking (nicotine), cannabis, and opioids (heroin).

CBD may help people quit smoking

This randomized, double-blind, placebo-controlled, pilot study examined the effects of CBD on smokers who were trying to quit. A total of 24 smokers were given a placebo or CBD-containing (400 mcg per dose) inhaler for one week, and were told to use it when they felt the urge to smoke. Whereas placebo had no effect, CBD resulted in a 40% reduction of cigarettes smoked during the treatment, and some of this reduction was maintained afterwards as well.

CBD (300-600 mg) may help people quit cannabis by alleviating withdrawal symptoms

This report looked at the case of a 19-year-old woman who suffered from cannabis withdrawal syndrome. She took CBD (300-600 mg) for 10 days, resulting in the dissappearance of significant signs of withdrawal, such as anxiety and dissociative symptoms.

CBD (400-800 mg) appears to reduce heroin (opioid) cravings

This randomized, double-blind, placebo-controlled study examined the effects of CBD on heroin addiction. Heroin addicts were given CBD (400 or 800 mg) or placebo for 3 days. Their opioid cravings were tested 1 hour and 24 hours after a single CBD or placebo dose, and 7 days after the final CBD or placebo dose. Compared to placebo, CBD significantly reduced heroin cravings, an effect which persisted for 7 days after the treatment was over.

CBD may help alleviate cannabis addiction

This study examined the effects of CBD: THC ratio on the addictive properties of cannabis. A total of 94 cannabis smokers were tested drug-free and when high on cannabis on measures of drug (cannabis) dependence. The study discovered that smokers of high-CBD marijuana strains performed better on tests and ratings of cannabis addiction, most notably having reduced attentional bias to drugs and food.

Dosage for Drug Addiction

ul>
Although 300-800 mg has been used, there isn't enough research to recommend a CBD dosage for drug addiction
Most CBD supplements usually provide 15-30 mg dosages in hemp oil form
General dosage of CBD falls in the 15-50 mg range

Available Forms

ul>
CBD oil. The most popular form of CBD, oil tinctures offer ease of use alongside long duration and fast onset.
CBD capsules/edibles. Although convenient and long-lasting, capsules and edibles have lower efficacy because of low bioavailability.
CBD vape oil. Vaping CBD provides the fastest relief and strong effects, but has the shortest duration. This may be the ideal form for treating tobacco addiction.
Topical CBD. Topical CBD is applied to the skin as a cream, balm, or ointment, which is ideal for concerns related to bones and muscles.
CBD Isolate. 99%+ pure CBD in crystal/powder form.

Supplements in Review Recommendationul>

CBD 15+ mg for drug addiction.

We recommend trying CBD for substance addiction. Whether it's alcohol, smoking, or more serious addictions such as opioids, current research evidence supports CBD's ability to help people quit a wide range of substances. Having said that, more clinical studies are needed to fully document CBD's potential.

There is no established CBD dosage for drug addiction. Given the scarcity of research it is best to start with 15+ mg dosages recommended by most CBD supplements, after which you can increase the dosage until you feel the desired effect.