Early research suggests non-intoxicating cannabis compound CBD holds potential weight loss benefits.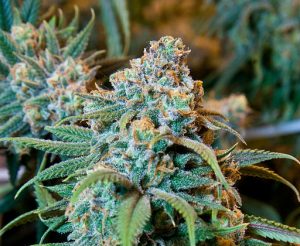 CBD is one of the main therapeutic compounds present in cannabis plants.  CBD has been proposed support weight loss by:
"Browning" fat cells. CBD has been shown to encourage fat cells to take on features of brown rather than white fat, which holds promise for weight loss.
Interacting with the endocannabinoid system, which is known to influence appetite and food intake.
Overview
Cannabidiol, or CBD for short, is one of over 60 cannabinoids present in the Cannabis sativa plant. Cannabinoids are responsible for the health benefits of cannabis, with CBD being the second-most common cannabinoid after tetrahydrocannabinol (THC).
What makes CBD unique, however, is that it shares many of the beneficial effects of THC without any of the mind-altering, intoxicating effects. As a result, CBD is surging in popularity as a way to reap the health benefits of marijuana without experiencing the high.
CBD oil is increasingly being used as a safe, natural remedy for depression, anxiety, epilepsy, insomnia, arthritis, neurological disorders, and many other conditions.
In addition, there is speculation that CBD could support weight loss, in large part due to a promising Korean study. This study suggests that CBD can promote the "browning" of fat cells – turning typically white fat cells into beige and brown fat, which can help promote weight loss.
Did you know?
Despite its safety and lack of psychoactive effects, the
legality of CBD
continues to be a controversial topic.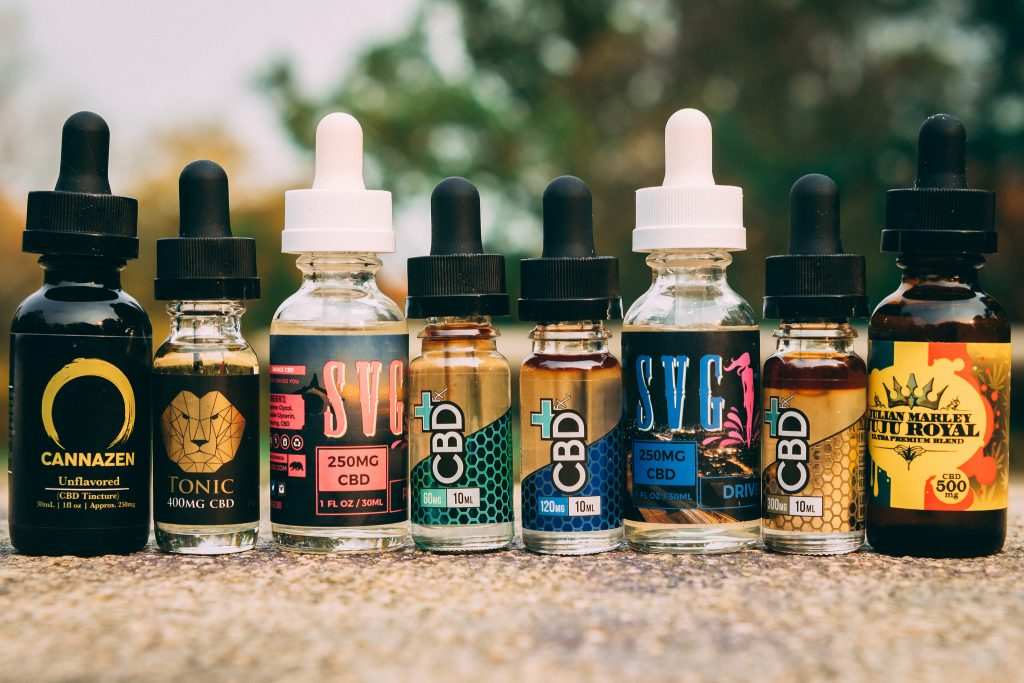 How CBD Might Help With Weight Loss
Because research is still in its early stages it's difficult to identify exactly how CBD might help you lose weight. However, researchers have some evidence-backed theories:
Promoting the "browning" of fat cells
An interesting study performed by Korean researchers on isolated mouse preadipocytes (immature fat cells) reported that CBD encouraged these cells to take on the features of brown rather than white fat cells, increasing their breakdown of fat (lipolysis), production of heat (thermogenesis), and reducing fat production (lipogenesis) – effects that can potentially promote weight loss.
Brown fat (BAT) is a special type of fat found in most mammals which produces heat through thermogenesis – a process which burns calories. In addition, white fat cells can take on some characteristics of brown fat cells, in which case they are called beige fat. Researchers are currently investigating brown fat as a novel option for the treatment of obesity and diabetes. 1

Interacting with the Endocannabinoid System
Among its many effects, the body's endocannabinoid system (ECS) plays a role in regulating food intake, appetite, and energy expenditure.2 For example, we know THC increases appetite by activating the ECS CB1 receptor, leading to "the munchies" commonly experienced when smoking marijuana.
In addition, there's evidence that overactivation of the ECS – particularly through activation of the CB1 receptor – is linked to obesity. In this scenario, too much CB1 activation results in increased appetite, higher food intake, and body fat gain.3
Although CBD does not strongly interact with the two known ECS (CB1 & CB2) receptors, it does affect the GPR55 receptor, 4 believed by many scientists to be the third (CB3) cannabinoid receptor, and could potentially affect other yet-to-be-identified CB receptors.
Did you know? There have been attempts at making drugs that fight obesity by affecting the ECS. One such attempt was Rimonabant, which works by blocking the CB1 receptor. However, it was withdrawn in 2008 due to psychiatric side effects.
CBD Uses & Benefits for Weight Loss
Cannabidiol supplements are not usually used to support fat and weight loss. Having said that, many of CBD's popular uses – including chronic pain, insomnia, depression, and anxiety – can indirectly support healthy weight management.
For example, people taking CBD for arthritis or multiple sclerosis-related pain can be more active and engage in more exercise, contributing to weight loss. Similarly, reducing insomnia, depression, and anxiety can help maintain healthy eating habits, avoid binge eating, and stick to a diet.
In terms of research evidence, animal studies show that CBD can reduce appetite, food intake, and weight gain in rats, and a single cell culture study also reported potential fat-burning effects. However, it is far too early to say whether these benefits translate to humans, and there are currently no human studies on CBD's effects on body weight.
Read more: Guide to CBD
Research
Animal & Petri Dish Research
Cell culture and rodent studies of CBD report appetite suppression and weight gain, and suggest a biological mechanism through CBD can support weight loss.
CBD appears to reduce body weight gain in rats
This study examined whether CBD can affect body weight, food intake, and energy balance in rats. Male rats ate freely and were injected with doses at doses of 2.5 or 5 mg/kg daily for 14 days and their body weight was monitored. Both doses were found to reduce body weight gain in comparison to rats that were not given CBD.
The researchers concluded that "…CBD has the ability to alter body weight gain, possibly via the CB2 receptor." 5
CBD appears to reduce appetite and subsequent food intake in rats
In this study, researchers examined the effects of three different cannabinoids – cannabigerol, cannabidiol (CBD) and cannabinol – on feeding behavior. Male rats were given one of the three compounds and their food intake was analyzed. Whereas cannabinol significantly increased food intake, CBD has the opposite effect, acting as an appetite suppressant that significantly reducing total food consumption.
The researchers concluded that "…cannabidiol reduced food intake in line with some existing reports…" 6
CBD could potentially promote weight loss by "browning" fat cells
This cell culture study explored the potential anti-obesity effects of CBD. The researchers applied CBD to isolated mouse preadipocytes (immature fat cells). This stimulated the "browning" of the cells, meaning that they took on characteristics of brown adipose tissue (BAT) rather than typical fat (white adipose tissue, or WAT).
As a result, the cells had increased lipolysis (breakdown of fat) and thermogenesis (heat production), and reduced lipogenesis (fat production) – effects that can promote weight loss and help fight obesity.
The researchers concluded that "…CBD may be explored as a potentially promising therapeutic agent for the prevention of obesity." 7
Did you know?
In addition to the above evidence, some human studies of high-dose CBD report reductions in appetite as one of the side effects.
8
Dosage for Weight Loss
There isn't enough research to recommend a CBD dosage for weight loss
The general dosage of CBD is usually 15-30 mg in CBD hemp oil form
Available Forms
CBD oil. The most popular form of CBD, oil tinctures offer ease of use alongside long duration and fast onset.
CBD capsules/edibles. Although convenient and long-lasting, capsules and edibles have lower efficacy because of low bioavailability.
CBD vape oil. Vaping CBD provides the fastest relief and strong effects, but has the shortest duration.
Topical CBD. CBD creams are ideal for arthritis and other topical pain-related issues.
CBD Isolate. 99%+ pure CBD in crystal/powder form.
Supplements in Review Recommendation
CBD oil 15+ mg for weight loss.

It's too early to recommend CBD for weight loss. Although cell culture and animal studies show promise for CBD as a weight loss aid, there isn't enough evidence to support its use in humans. Having said that, you can still give CBD a try, especially if you have other health issues linked to poor weight management, such as chronic pain, insomnia, and depression.
There is no established CBD dosage for weight loss. Given the lack of research it is best to start with 15+ mg dosages recommended by most CBD supplements, after which you can increase the dosage until you reach the desired effect.