Edible algae may support overall health in multiple ways.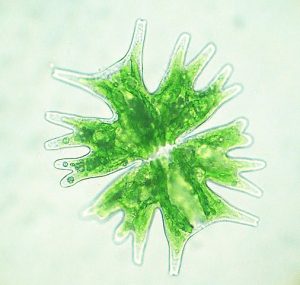 Edible algae are aquatic organisms that can influence human health. Algae support overall health through multiple ways, such as:
Improving immune function. The major benefit of algae appears to be improved immune system function.
Reducing inflammation. Algae may help curb inflammation, which is involved in everything from allergies to autoimmune disorders.
Support of cardiovascular health. Algae have been shown to reduce elevated cholesterol and blood sugar levels.
Providing nutrients. Algae are a rich source of amino acids (protein), vitamins, minerals, and other nutrients.
Overview
Algae are marine organisms that derive energy from photosynthesis. Some algae are edible, with the best known example being seaweeds, which are particularly popular in coastal countries such as Japan and Indonesia.
Indeed, algae have been used as a nutrition source throughout history, with archaeological evidence suggesting their consumption as early as 14,000 years ago in Chile. But far from only serving as a dense source of nutrients, some algae also have medicinal properties and are considered "nutraceuticals" – foods that have additional health benefits. In fact, some experts believe that algae may play a central role in the exceptional longevity of the Japanese people, who consume the most algae per capita in the world (9.6 – 11 g daily). 1
This is largely due to the fact that algae contain phytochemicals – unique natural compounds that can beneficially affect our health. Medical research has shown a number of benefits linked to certain algae, including:
Enhanced immune function
Reduced inflammation
Improved cardiovascular health
Antioxidant activity
Alleviation of a wide range of health conditions
Because of this, some edible algae are used to make green superfood supplements purported to support good health and long life. The most common algae used for this purpose are chlorella, spirulina, and Aphanizomenon flos-aquae (AFA), as well as bladderwrack and kelp.
At the most basic level, algae can be divided into microalgae (unicellular algae) and mabcroalgae (multicellular algae, with seaweeds being the main example). Most algae supplements are made from specific species of microalgae.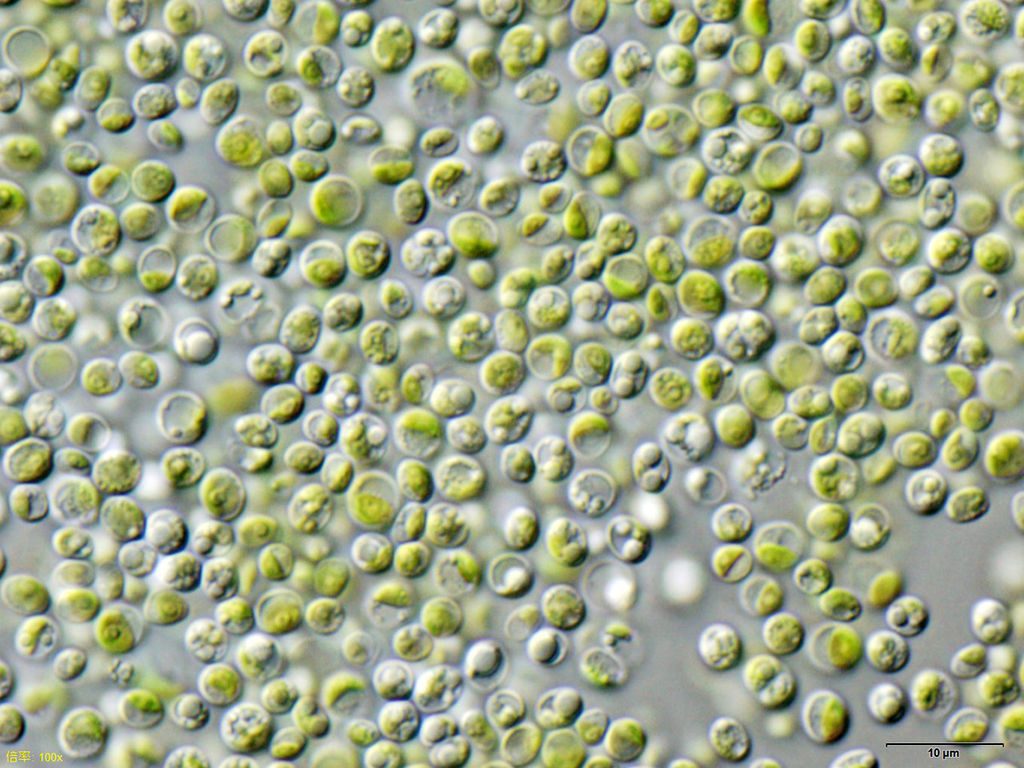 How Algae Might Improve Your Health
Algae contain a wide range of biologically active compounds such as sterols, fatty acids, phenolic compounds, carotenoids, and polysaccharides such as fucoidan. They can influence health through mechanisms such as:
Antioxidant support
Many of the compounds found in edible algae – including vitamins, minerals, phenols, chlorophyll, phycocyanin, and beta-carotene – are either antioxidants themselves or enhance the body's own antioxidant defense system. In turn, increased antioxidant capacity helps offset cellular damage from reactive oxygen species (ROS), which has been implicated in aging and a wide range of conditions including diabetes and neurodegenerative disorders. 2
Immunomodulatory activity
Algae have been shown to boost immune system function and reduce inflammation through various mechanisms, such as:
Activating an immune response, largely through the action of polysaccharide molecules such as fucoidan
Increasing levels of immunoglobulin A, an antibody critical to immune function, and enhancing production of the cytokines INF-γ, IL-12, and IL-1β 3 4
Decreasing levels of IL-6, a pro-inflammatory cytokine
Blood lipid regulation
Alage have been shown to reduce elevated cholesterol and improve the levels of other blood lipids (fats). One possible explanation for these effects is the inhibition of  cholesterol absorption and lowered the activity of pancreatic lipase, an enzyme involved in lipid metabolism. 5 6
Algae Benefits & Uses
Algae are one of the most popular types of greens supplements. Like most green food products, algae supplements are typically used to help support overall health, longevity, and energy rather than for specific health concerns.
Medical research suggests that algae can have a wide range of health benefits, including improved cardiovascular health, brain health, immune system function, antioxidant activity, and potentially even weight loss. In addition, algae products have been shown to combat health conditions such as:
Atherosclerosis
Diabetes 7
Obesity
Colitis
Arthritis
Allergies
Hypertension
Hypothyroidism
Fatty liver
Alzheimer's and other neurodegenerative disorders 8
It's important to note, however, that the benefits of algae supplements can vary depending on which kinds of algae are used.
Be wary of buzzwords. Although algae are a dense source of nutrients and are frequently labeled as a superfood, this term does not have any scientific backing or significance and is used entirely for the purpose of marketing.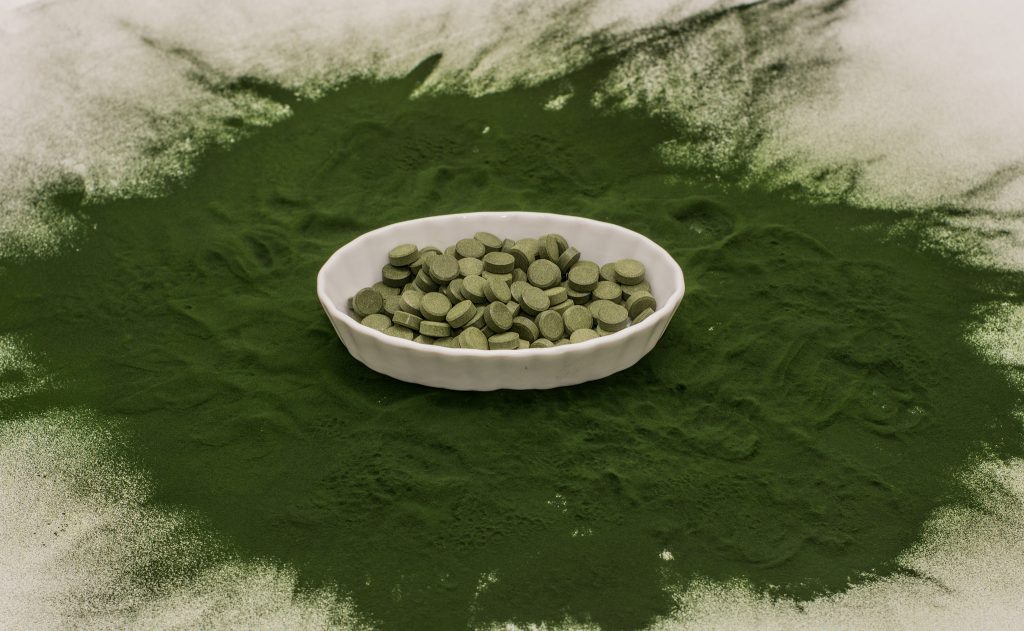 Research
Animal Research
Certain species of edible algae and their isolated constituents have been found to have a wide variety of health benefits in animal studies. Just some of the most interesting findings suggest that algae can:
Human Research
Human studies of spirulina, chlorella, bladderwrack, and other edible algae confirm the positive findings of animal research, with benefits including improved immunity, cardiovascular parameters, exercise performance, and protection against various health disorders.
Spirulina (6 g) appears to improve running performance, exercise fat oxidation, and antioxidant activity in healthy men
This double-blind, crossover study tested the effects of spirulina supplementation on exercise performance. Nine men with moderate training experience were given spirulina (6 g) or placebo daily for 4 weeks, and then ran on a treadmill at moderate intensity for 2 hours followed by an all-out run.
Men given spirulina ran significantly longer before tiring out,  had lower carbohydrate oxidation (-10.3%) and higher fat oxidation (+10.9%),  higher glutathione (an antioxidant) levels at rest and after exercise, and did not experience an exercise-induced rise in oxidative stress.
The researchers concluded that "Spirulina supplementation induced a significant increase in exercise performance, fat oxidation, and GSH concentration and attenuated the exercise-induced increase in lipid peroxidation."18
Spirulina (2 g) may help with diabetes
This randomized study tested the usefulness of spirulina for helping with diabetes. Twenty-five people with type 2 diabetes were given placebo or spirulina (2 g)  daily for 2 months. The treated group experienced a reduction of fasting and post-meal blood glucose levels, as well as a reduction in triglycerides, total cholesterol, LDL ("bad") cholesterol, and a small increase of HDL ("good") cholesterol.
The researchers concluded that "These findings suggest the beneficial effect of Spirulina supplementation in controlling blood glucose levels and in improving the lipid profile of subjects with type 2 diabetes mellitus."19
Spirulina (2 g) may improve allergies
This double-blind study examined the efficacy of spirulina for allergic rhinitis. One hundred fifty participants were given placebo or spirulina (2 g) daily for 6 months. Compared to placebo, spirulina supplementation resulted in a significant improvement of symptoms.
The researchers concluded that "Spirulina is clinically effective on allergic rhinitis when compared with placebo."20
Chlorella appears to reduce elevated blood pressure
In this randomized study, researchers tested the effects of chlorella on high blood pressure (hypertension). Eighty adults with elevated blood pressure were given placebo or chlorella daily for 12 weeks. Systolic blood pressure was reduced significantly in people given chlorella, while diastolic blood pressure had the tendency to be lower.
The researchers concluded that "GABA-rich Chlorella significantly decreased high-normal blood pressure and borderline hypertension, and is a beneficial dietary supplement for prevention of the development of hypertension"21
Chlorella (6 g) may boost the immune system
This randomized, crossover trial examined the effects of chlorella on immune function. A total of 51 healthy adults were given placebo or chlorella tablets (5 g) daily for 8 weeks. Chlorella supplementation resulted in enhanced activity of natural killer cells and increased levels of several immune-supporting cytokines, including interferon-γ, IL-12, and IL-1B.
The researchers concluded that "These results may suggest a beneficial immunostimulatory effect of short-term Chlorella supplementation."22
Ecklonia cava (72 – 144 mg) polyphenols may promote fat loss in overweight individuals
This double-blind, randomized, placebo-controlled study examined the effects of polyphenol compounds extracted from the brown seaweed Ecklonia cava (ECP) on 97 overweight adults. The participants were divided into 3 groups for 12 weeks: placebo, low-dose ECP (72 mg), and high-dose ECP (144 mg) daily.
Subjects in the ECP groups showed decreases in measures of body fat such as BMI, waist circumference, and body fat ratio, as well as blood lipids such as total cholesterol and LDL ("bad") cholesterol. In addition, the high dose group experienced reductions in blood sugar and blood pressure, and increases in HDL ("good") cholesterol.
With these results, researchers concluded that "ECP supplementation significantly contributed to lowering body fat and serum lipid parameters such as total and LDL cholesterols with dose dependence."23
Did you know?
Edible algae may be capable of improving the health and composition of the microbiota in our guts. The impact of gut microflora on
human health
and its modification through dietary means is a rapidly growing area of medical research.
Algae Greens Dosage

Due to the differences in algae species used by researchers, it's difficult to suggest a universal dosage
Most algae supplements come in the form of capsules or powder of blue-green algae such as spirulina
Available Forms
Algae supplements are typically made from specific microalgae species, such as chlorella, spirulina, and Aphanizomenon flos-aquae. Spirulina is currently the most research-backed option.
Algae supplements can also be made from macroalgae (seaweeds) such as red or brown algae
Powder, capsules, and tablets are the most popular forms of algae supplements
Some supplements use algae as a vegan source of omega-3 essential fatty acids (EHA and DHA)
The most popular type of algae supplements are made from
blue-green algae
. Yet, despite the name, blue-green algae are actually considered cyanobacteria – a type of photosynthetic bacteria.
Supplements in Review Says
Edible algae appear to have a wide variety of health benefits. There's a large volume of research evidence for the health benefits of certain algae species, most notably chlorella and spirulina. As such, we recommend them as general health supplements.
Due to differences in species used it's best to follow supplement dosages. The ideal dosage depends on the specific type of algae you're supplementing with. As such, it's best to follow individual supplement recommendations.