Time-tested burdock root may have liver-protective properties, but human research is lacking.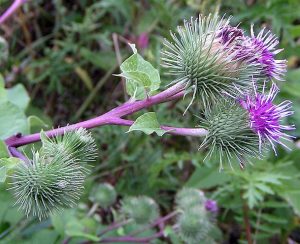 Burdock is an herb used in traditional medicine. Burdock root has been suggested to help with liver health through:
Antioxidant effects. Burdock contains antioxidant compounds that protect the liver from oxidative stress involved in liver disorders and damage.
Overview
Arctium lappa, commonly known as burdock, is a Eurasian flowering plant of the sunflower family. Burdock root ("Niubang") has been used in China and other countries as a vegetable and medicine for over 3,000 years.
Traditionally, dried 1-year-old burdock root is used to treat sore throat, skin conditions such as rashes and boils, and for clearing toxins from the body. Research confirms that burdock has many beneficial properties, including: 1
Anti-inflammatory
Antimicrobial & antiviral
Antidiabetic
Today, burdock supplements are used for acne, dry skin, and other common skin issues, as well as arthritis, colds, high blood pressure, diabetes, and liver disorders. In terms of liver health, animal research suggests that burdock extract protects the liver from various types of damage.
Did you know?
Burdock's medicinal uses were famously described in the
The Compendium of Materia Medica
written by
Li Shizhen
, the most influential figure in Traditional Chinese Medicine.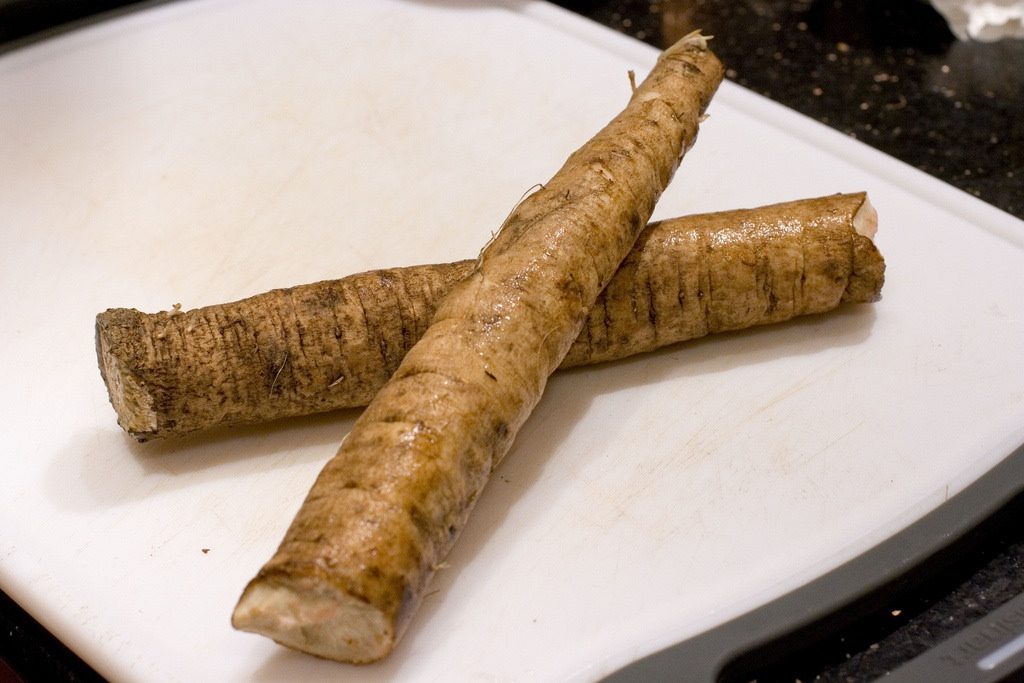 How Burdock Might Help With Liver Health
Burdock contains a wide range of beneficial compounds that may be responsible for its liver-protective effects, including: tannin, arctigenin, arctiin, beta-eudesmol, caffeic acid, chlorogenic acid, inulin, trachelogenin, sitosterol-beta-d-glucopyranoside, lappaol and diarctigenin. Although researchers are not fully sure how burdock extract protects the liver, the most popular theory is:
Antioxidant activity
Oxidative stress plays a central role in liver disorders and injury.2 Burdock extract has been demonstrated to decrease oxidative stress in hepatocytes (liver cells) and improve liver levels of glutathione, one of the body's main natural antioxidants. 3
Burdock Uses & Potential Benefits for Liver Health
Burdock supplements are commonly used to support optimal liver health, keep liver enzymes in the normal range, and protect against liver disorders such as fatty liver and cirrhosis.
Although there is currently no human research on burdock's liver effects, animal studies demonstrate that burdock has hepatoprotective properties that protect the liver from various types of damage and fibrosis, and reduce elevated liver enzymes. These effects suggest that burdock may have potential benefits for liver health, but human studies are needed.
Did you know?
An
alcoholic drink
made from fermented dandelion and burdock roots has been consumed in Britain since the Middle Ages.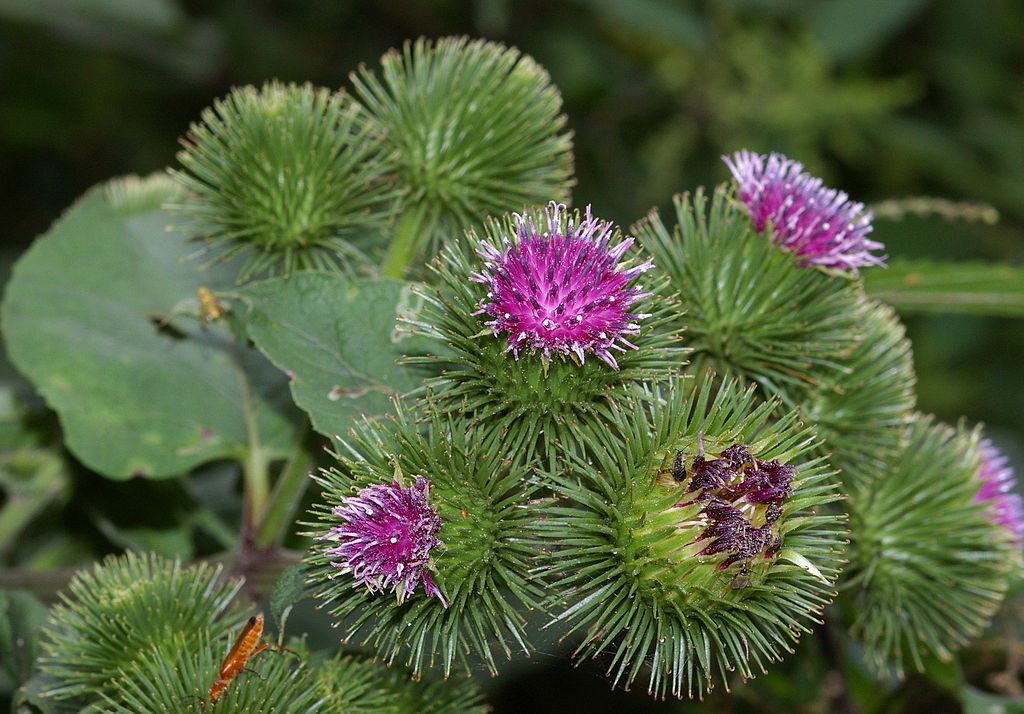 Research
Animal Research
Animal studies of Burdock (A. lappa) extract consistently demonstrate that it protects the liver from damage and improves levels of liver enzymes used to measure liver function.
Burdock extract (200-300 mg) appears to improve markers of liver health in mice
This animal study examined the effects of burdock in type 2 diabetic mice. A total of 70 mice were divided into 7 groups, with two diabetic and two healthy mice groups received 200 or 300 mg/kg A. lappa root extract daily for 28 days. Diabetes caused a number of effects, including an increase in levels of AST, ALT, and ALP – liver enzymes used as a marker of liver injury. Burdock extract significantly decreased AST, ALT, and ALP levels with a dose-dependent effect in both diabetic and healthy mice, indicating a hepatoprotective (liver-protective) effect.
The researchers concluded that "A. lappa root extract has hypoglycemic effect and this extract can ameliorate lipid profiles as well as hepatic enzyme levels in diabetic mice." 4
Burdock extract (300 mg/kg) appears to protect the liver from damage
This animal study looked at whether burdock could protect the liver against cadmium toxicity. Male rats were administered cadmium with or without A. lappa extract (300 mg/kg) for 7 or 56 days. The extract decreased levels of liver enzymes, but they remained elevated in the cadmium-only group. It also improved other measures of liver function such as liver cell nucleus density.
The researchers concluded that "…liver function indicators showed that A. lappa protected the liver against cadmium toxicity damage." 5
Burdock extract (300 mg/kg) may protect against liver damage and fibrosis
This animal study examined the hepatoprotective (liver-protective) effects of b  urdock. Rats were given ethanol (alcohol) and carbon tetrachloride (CCL4) to mimic the development of liver fibrosis, and then treated with A. lappa extract (300 mg/kg) for 1 or 7 days. The extract improved various markers of liver function that were worsened by ethanol plus CCL4, such as oxidative stress and elevated liver enzyme levels.
The researchers concluded that "…hepatotoxicity induced by ethanol and potentiated by CCl(4) could be alleviated with 1 and 7 days of A. lappa treatment." 6
Burdock extract appears to protect the liver from toxic damage
In this animal study, mice were injected with carbon tetrachloride (CCl4) or Paracetamol, a medicine that can cause liver damage in high doses. A. lappa extract suppressed the elevation of liver enzymes caused by these toxic compounds in a dose-dependent way and reduced the severity of liver damage.
The researchers concluded that "…A. lappa could protect the liver cells from CCl4 or acetaminophen-induced liver damages…" 7
Dosage for Liver Health
There are currently no human studies of burdock's use for liver health
Standalone burdock supplements typically provide 400-475 mg capsules taken in 800-950 mg dosages
Did you know?
Unlike some other Chinese medicinal herbs such as
ginseng
, burdock is relatively cheap.
Available Forms
Dried burdock root. Simple burdock root that may or may not be cut up, and is most commonly used to make tea.
Herbal tea. Some products sell burdock that is already prepared in tea bags by itself or with other herbs.
Burdock root powder. Powdered burdock root sold in capsules is the most common supplement form.
Burdock root extract. Powdered, concentrated burdock root extract, typically 4:1.
Liquid extract. Liquid, concentrated extract of burdock root.
Supplements in Review Recommendation
Burdock root capsules, 800+ mg for liver health.
Burdock root may have some benefits for liver health. Because of the scarcity of human research, we cannot outright recommend burdock root for liver concerns. However, animal studies suggest that it may have liver-protective properties that can help with a wide range of liver disorders.
Stick to dosages suggested by supplements. Since there are no human studies, it is best to use burdock dosages recommended by individual supplements. Most supplements suggest dosages of 800-1000 mg.