Astragalus root has not been shown to boost testosterone, but may improve overall male virility.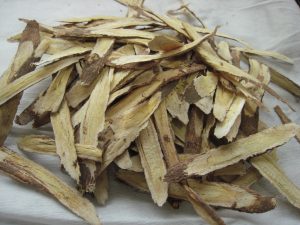 One of the 50 fundamental herbs used in traditional Chinese medicine, astragalus has long been valued for its restorative effects. It is purported to benefit masculinity by:
Improving virility. Astragalus has been shown to raise sperm count and motility.
Supporting male hormones. By balancing glucose levels, astragalus might possibly optimize testosterone and growth hormone levels.
Overview
Astralagus (Astragalus membranaceus) is a medicinal herb with a long history of use in traditional Chinese medicine. It has been taken for quite nearly every ailment—from the common cold to diabetes—and is especially valued for its anti-bacterial and anti-inflammatory properties.
Extracts of the astragalus root in particular are widely used in combination with other herbs such as licorice, ginseng, and Stephania tetrandra to heal and strengthen the body.1
Research suggests that there are three main compounds responsible for the effects of astragalus:
Astragaloside IV, marketed as TA-65
Flavonoids, most of which have antioxidant properties
Saponins, which may stimulate the immune system and protect the body against illnesses
Some people also believe that astragalus is capable of boosting testosterone and growth hormone levels, albeit with little evidence. Accordingly, astragalus has been promoted as a libido enhancer that rejuvenates male virility and sperm quality.2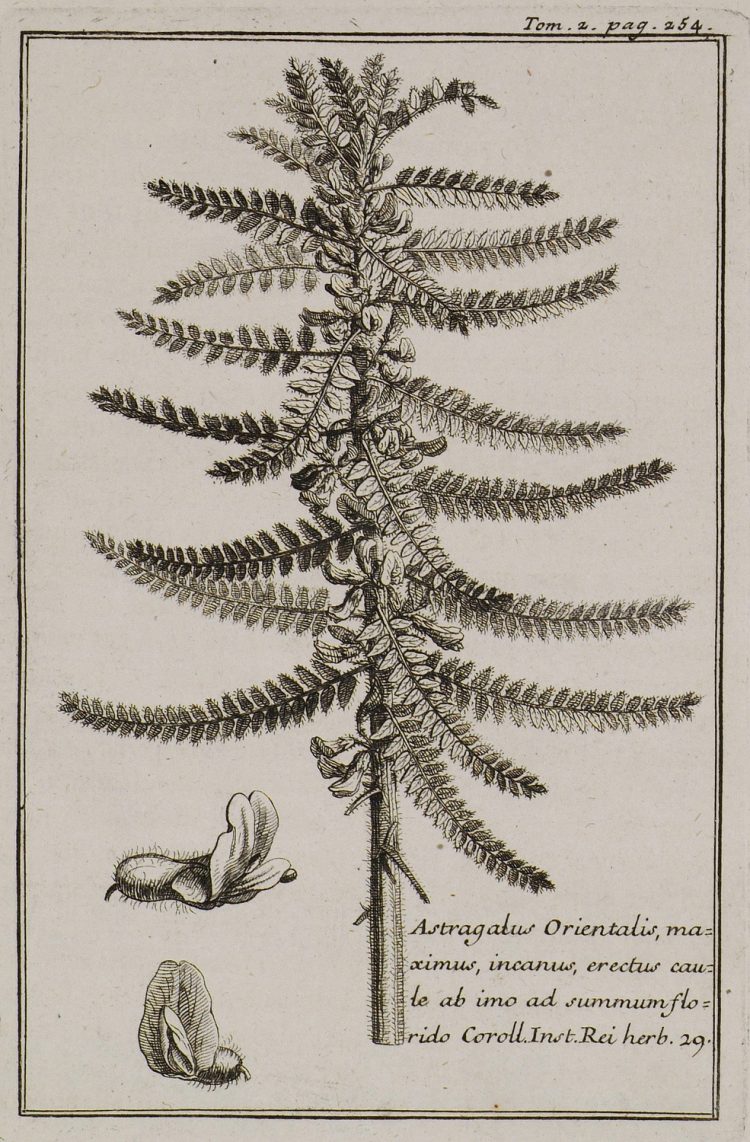 How Astragalus Might Help Testosterone Levels
Precisely how astragalus might boost testosterone is still unclear, but there are several potential mechanisms:
Managing Blood Sugar
According to the National Institutes of Health (NIH) and the American Diabetes Association (ADA), high blood sugar combined with reduced insulin sensitivity may lower available testosterone and lead to type 2 diabetes and heart conditions. Supplementing with astragalus seems to increase insulin sensitivity and decrease glucose levels, which may help support healthy testosterone levels in such cases. 3
Supporting Male Hormones
Astragalus has been reported to stimulate the release of growth hormone in isolated cell cultures.4
Astragalus Benefits & Uses for Testosterone
The primary benefit of astragalus supplementation is its capacity to restore male virility by enhancing sperm activity, an effect which has been demonstrated in both animal and clinical trials. Given the link between male sexual function and testosterone, this has also led to the popular use of astragalus as a testosterone booster.
In addition, it's also possible that astragalus' ability to balance glucose levels and insulin sensitivity might help support testosterone levels in people with diabetes. Having said that, there are no trials to date that demonstrate any effects of astragalus on testosterone.
Feel younger with astragalus.
One of the most popular uses of the ancient herb is to reduce signs of facial aging via its antioxidant potential.
5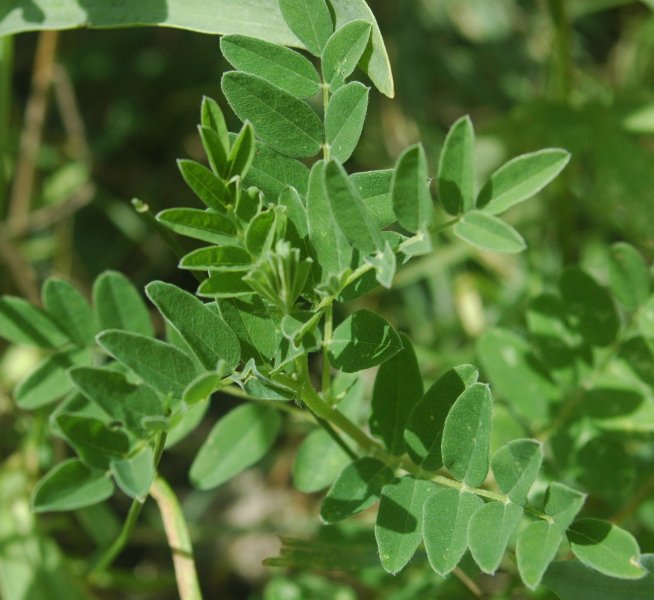 Research
Animal & Test Tube Research
Astragalus (98-E isolate) may promote growth hormone secretion
For this study, Astragalus membranaceus extracts were examined in rat pituitary gland cells. Compounds isolated from astragalus were found to stimulate the release of growth hormone.
The study concluded that "four compounds isolated from extracts of A. Radix induced growth hormone release in the rat pituitary cell culture. The 98-E isolate was the most active inducer of growth hormone release."6
Astragalus (400 mg/kg) seems to balance blood sugar level in rats
In this investigation, 10-week old type-II diabetic rats were given 400 mg of astragalus polysaccharide (APS) per kg of body weight every day for 5 weeks. Astragalus was found to significantly decrease body weight and plasma glucose while improving insulin sensitivity.
The study concluded that "APS enables insulin-sensitizing and hypoglycemic activity at least in part by decreasing the elevated expression and activity of PTP1B in the skeletal muscles of TIIDM rats."7
Astragalus (10 mg) may stimulate human sperm activity
In this controlled investigation, Astragalus membranaceus and 17 other herbal extracts were examined for their effects on human sperm. Among the herbs, astragalus (given at 10 mg/mL) was the only one that demonstrated a significant stimulatory effect; astragalus increased the motility of sperm in semen by 22.6% compared to the control.
The study concluded that "Astragalus membranaceus was the only herb that showed a significant stimulatory effect. At 10 mg/ml, it increased the motility of sperm in semen."8
Human Research
Astragalus may increase sperm mobility in men
In this controlled investigation, 30 men with low sperm counts were given various Chinese medicinal herbs, including Astragalus membranaceus. The sperm was examined 15 minutes, 1 hour, and 3 hours after incubation. Compared to the other herbs, astragalus positively influenced percent viability, motility, and velocity of sperm.
The study concluded that "A. membranaceus and A. senticosi can enhance the motility of human spermatozoa in vitro."9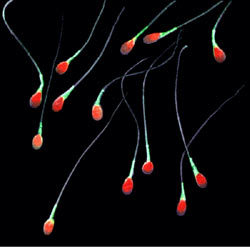 Astragalus may help with menopause. A recent study unveiled that, while the estrogenic activity of astragalus might not necessarily benefit male T levels, it does seem to be useful for women's menopausal hormone replacement therapy.10 11
Dosage for Testosterone
There is not enough clinical research to determine a suitable dosage range for astragalus as a testosterone booster
Astragalus supplements are most commonly sold as 500 — 1000 mg capsules
Astragalus can be taken in powdered or tablet form, and is typically mixed with other herbs, such as ginseng, licorice, and angelica
Supplements in Review Says
Astragalus root extract 1 – 1.5 g, 1-3 times daily for testosterone.
Astragalus seems to improve virility but not necessarily testosterone. Although astragalus seems to be a hopeful candidate for enhancing male virility, it currently has little evidence backing it as a direct T booster.
Try low doses of astragalus. If you are adamant about trying out astragalus, start out with a low dose (500 mg) taken 1-3 times a day.