Amidst conflicting findings, garlic may boost testosterone production at the cost of testicular growth and function.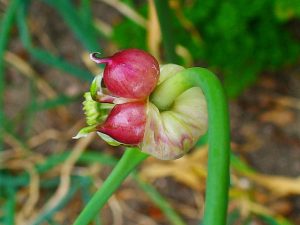 Garlic is widely considered to support well-being and is a regular part of a healthy diet. It may additionally contribute to testosterone boosting by:
Increasing luteinizing hormone. By promoting luteinizing hormone, garlic may be able to indirectly stimulate testosterone production.
Activating steroid hormone receptors. The herb might regulate testosterone levels through its interaction with hormone receptors.
Overview
Native to Iran and Central Asia, garlic (Allium sativum) is a bulbous plant with multiple subspecies and hundreds of variations from breeding. People from as far back as ancient Egypt have been using it primarily as a seasoning but also in traditional medicine.
The main source of garlic's health-promoting potential is its collection of organosulfur compounds, which are released by the enzyme alliinase when the herb is crushed or chopped. These bioactive ingredients have encouraged advocates to use it to manage diabetes and cardiovascular complications such as high blood pressure and cholesterol, as well as to ward off colds and infections.1
As an overall health supplement, garlic is one of the most widely purchased in the U.S. and continues to rise in popularity as research uncovers new health benefits, including boosting testosterone levels in men and promoting fat loss.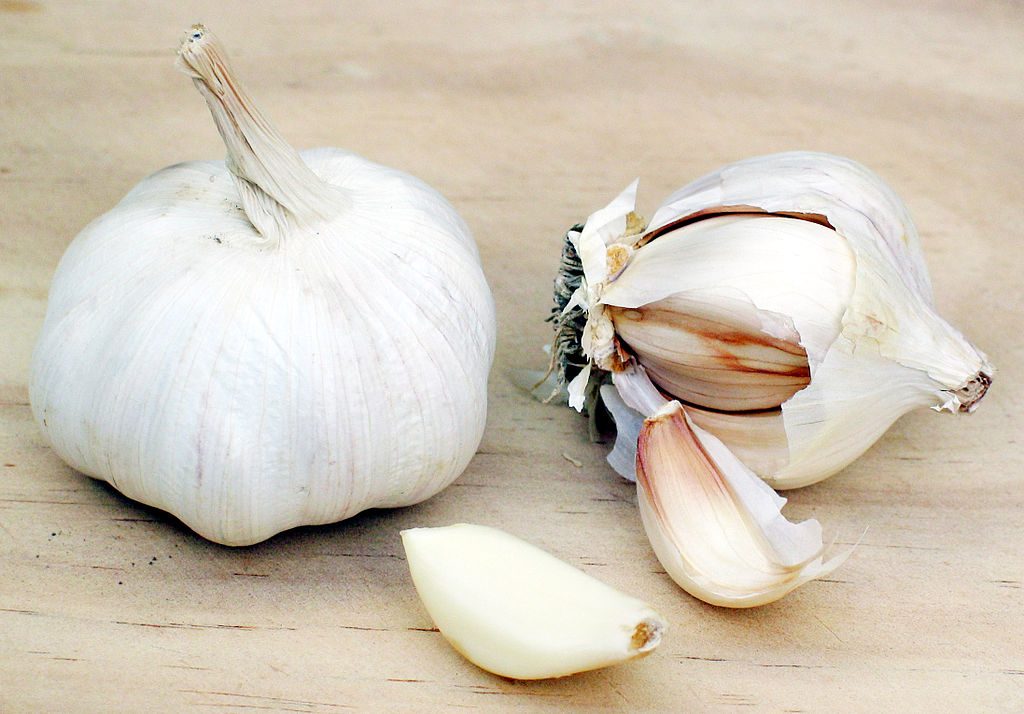 How Garlic Might Help With Testosterone
Though researchers have not yet discovered how garlic might immediately boost testosterone levels, the herb may be able to do so indirectly because of various nutrients it contains.
Regulating testosterone production
Garlic is full of the organosulfur compound diallyldisulfide, which has shown capable of elevating levels of luteinizing hormone — a key regulator in testosterone production in the testes.2
Increasing testosterone availability
Garlic has a considerable amount of vitamin B6, which might stimulate testosterone production by:
Modulating activation of steroid hormone receptors. In its P-5-P (PLP) form, vitamin B6 has demonstrated a capacity to alter the receptivity of cells to testosterone and other hormone. Increasing vitamin B6 concentrations seems to diminish receptor activity thus making cells less responsive to hormones while also increasing the availability of testosterone elsewhere throughout the body.3 4
Playing a fundamental role in testosterone production. Though research has not necessarily shown that the vitamin B6 in garlic can boost testosterone, it did associate low levels of B6 with reduced testosterone levels.5
Garlic Benefits & Uses for Testosterone
Garlic is surrounded by a bit of ambiguity as far as its effect on testosterone goes. On the one hand, it was proved capable of boosting testosterone, but on the other, it was guilty of decreasing testosterone and furthermore negatively affecting testicular function, including reducing sperm production and the external structure of cells in the testes.6 As such, the best possible benefit of the herb may be increasing testosterone levels, although there is a risk that it may trigger the opposite effect and even lead to erectile dysfunction.
Regardless, proponents of garlic have used the supplement as an adjuvant for muscle growth and bodybuilding because of the potential positive benefits.
Did you know? 
Garlic contains high stores of
vitamins B6
and
C
, as well as a moderate amount of
calcium
, iron, and
zinc
. However, typical serving sizes (3 – 9 grams) are so low that it does not provide significant nutritional value.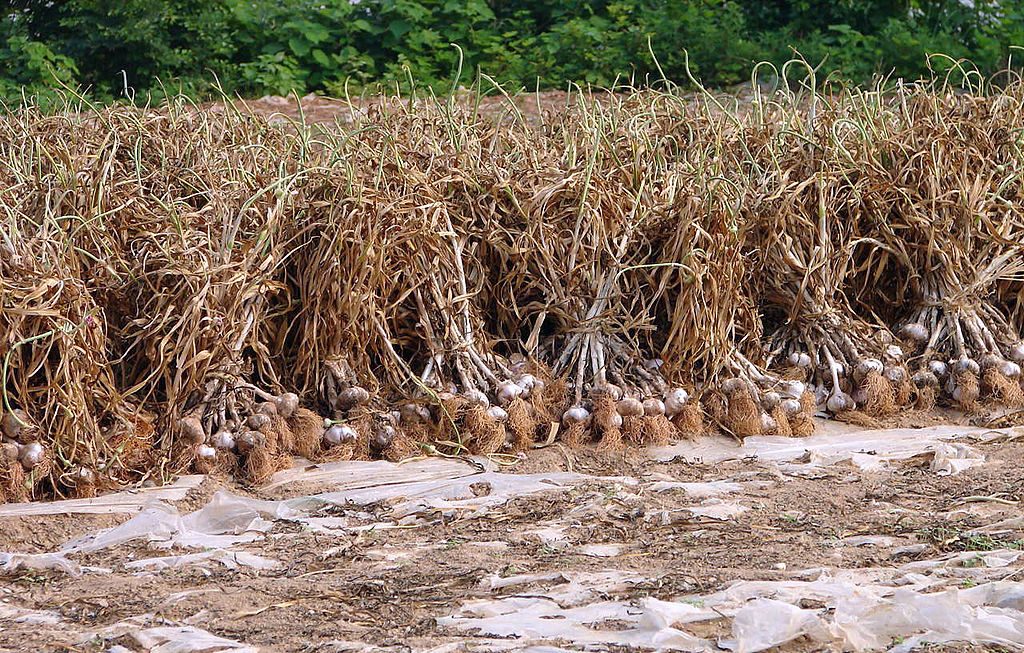 Research
Animal Research
Animal research on garlic as a testosterone booster is conflicting: Whereas several studies have associated it with elevating testosterone production, others have shown that it decreases testosterone secretion.
Garlic may increase testosterone levels in rats
In this investigation, rats consumed various different protein diets either with or without garlic powder every day for 28 days. The groups that included garlic had significantly higher testosterone and corticosterone levels than those that did not have garlic. In an addendum to the experiment, rats given a major bioactive ingredient in garlic known as diallyldisulfide had increased levels of luteinizing hormone compared with the control.
The researchers concluded that "dietary supplementation with 0.8 g/100 g garlic alters hormones associated with protein anabolism by increasing testicular testosterone and decreasing plasma corticosterone."7
Garlic might damage cells vital for testicular formation in rats
In this controlled investigation, 24 rats received a control or food containing 5%, 10%, or 15% garlic every day for 1 month. In a microscopic study of testicular cells, the investigators found that the sertoli cells — which are essential for testes formation — were damaged in the garlic groups but not in the control group.
The researchers concluded that "crude garlic consumption during 1 month induces perturbations on Sertoli cell junctions."8
Garlic might reduce testosterone but increase luteinizing hormone levels in rats
In this investigation, 30 rats ate a diet including 0%, 5%, 10%, 15%, or 30% garlic every day. Increasing doses of garlic led to greater statistically significant drops in testosterone levels along with significant increases in luteinizing hormone. Moreover, testicular function was negatively affected, as indicated by decreases in phosphatase acid.
The researchers concluded that "crude garlic consumption during 1 month reduced testosterone secretion and altered spermatogenesis at 10%, 15% and 30% doses."9
Garlic might lower testosterone production by destroying testicular cells in rats
In this non-controlled investigation, 24 rats ate food containing 5%, 10%, or 15% raw garlic every day for 1 month. Eating garlic led to apoptosis, or cell death, of testicular cells, which could be associated with a decrease in testosterone production.
The researchers concluded that "feeding with crude garlic inhibited Leydig steroidogenic enzyme expression and Sertoli cell markers. These alterations might induce apoptosis in testicular germ cells."10
Human Research
There are currently no clinical studies that have successfully used garlic to impact testosterone.
Dosage for Testosterone
No proper dose for testosterone boosting has been cited by clinical studies so far.
Typical supplements provide from 600 – 1500 mg of garlic.
Available Forms
Capsule, pill, or softgel
Powder
Fresh herb
Supplements in Review Recommendation
Garlic 600 mg for testosterone.  
Garlic could either boost or reduce testosterone levels. Considering the contradictory evidence on garlic for testosterone, we do not recommend its regular use as a T-boosting supplement. Animal studies have shown that it might naturally raise testosterone levels but also harm testicular function, which could lower long-term testosterone production.
Stick with fresh garlic. If set on trying garlic for testosterone, try starting with a safe 600 mg dose. Otherwise, we suggest restricting garlic to standard intake in foods until further clinical trials are conducted.