South African herb Bulbine Natalensis has a risky reputation, but seems to be emerging as a potential natural T-booster and masculinity enhancer.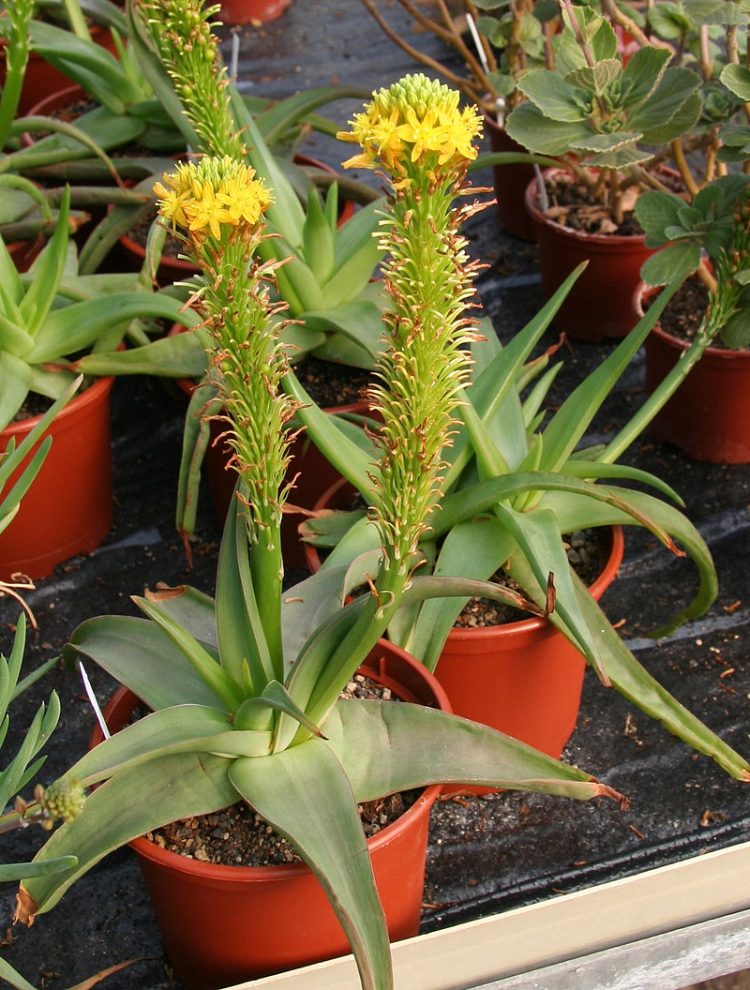 Bulbine Natalensis' popularity has just begun to take hold in the Western market, and along with rumors of benefits comes fact-proving research. The plant is believed by many to be an underestimated testosterone booster through its role in:
Supporting luteinizing hormone. LH is known to stimulate Leydig cells, which produce testosterone.
Increasing size of testes. The size of a testicle is correlated to its overall functionality and increased testosterone.
Raising sex drive. Research shows bulbine natalensis increased frequencies of male sex initiation, indicating raised sex hormones.
Overview
Like many herbs, bulbine natalensis has a rich history of use. Its historical value begins with the South African Zulu people, who are known to have ingested the supposedly stimulating herb before battle in order to boost stamina or power. When not on the battlefield the natives would powder the stems of the plant and mix it with milk in order to enhance virility and libido.
But while history may vouch for the potential of this plant, it has not seen much research, and most data remains restricted to animal studies. On top of this, reports indicate the possibility of safety issues when taking bulbine natalensis as a regular supplement.
It is important to note that some scientists warn against consumption of bulbine natalensis due to a supposed negative effect on the liver and kidneys.
When administered to mice over 14 days, one small study found distortion in liver lobules as well as malformations in the tubules of the kidney.
1
How Bulbine Natalensis Might Help With Boosting Testosterone
It's important to note these mechanisms of action are supported by animal research only, and are therefore speculative theories at best.
Bulbine Natalensis contains flavonoids to potentially increase testosterone levels
Flavonoids are aromatic compounds found in many plants such as blueberries and cocoa, however, they are often removed due to their bitter taste. Some research has suggested that certain varieties of flavonoids have the ability to chemically inhibit testosterone-metabolizing enzymes such as P450. A lack in reduction of testosterone, in theory, may prove to further boost androgen levels.2
The presence of saponins may yield higher levels of androgens
Saponins are phytochemicals found in differing amounts across the plantae kingdom, located in nearly every part of the plant. Bulbine Natalensis has been shown to contain detectable amounts of saponin, although it is often considered an effective antimicrobial.3 Recent research supports that a given dose of saponin has the potential to influence testosterone levels in an organism.4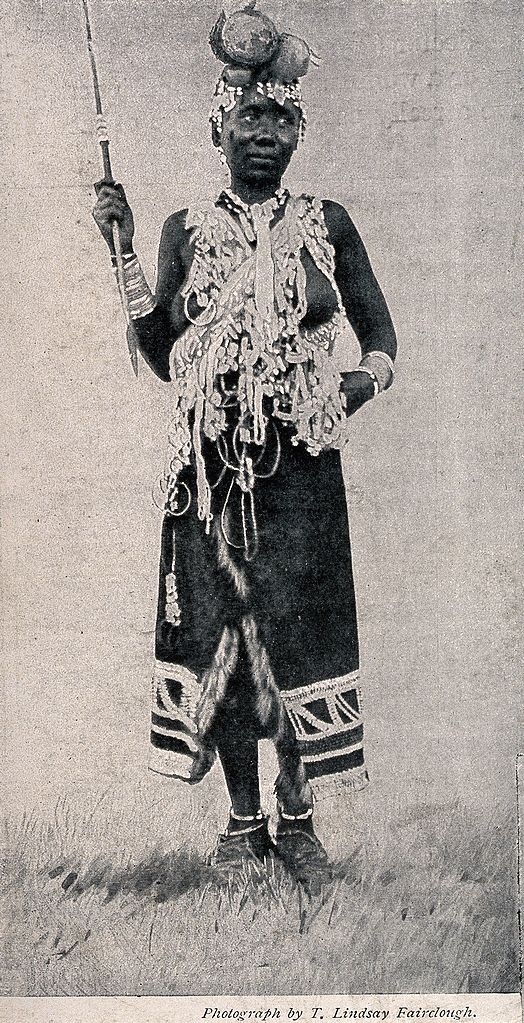 Bulbine Natalensis Traditional & Popular Use
The word for bulbine natalensis in the Zulu language is iBhucu, which roughly translates to "mixer." This definition may reference their purpose of boiling the plant stems and applying it with other ingredients, or the intention may correlate with the actual bodily effects.
On its own, Bulbine Natalensis is legendary as a tribal sex tonic for men, believed to enhance desire, performance, and virility. In other traditional folk uses, the leaves are also crushed and applied to superficial burns to either reduce pain or ward off infection.
Today, Bulbine Natalensis is sold for many different purposes such as reducing body fat, fighting oxidants, and boosting testosterone. Many of the companies that control the market of bulbine supplementation are minor, unproven, and relatively untrustworthy.
Did you know? Recent reports in the herbal supplement industry reveal that a major manufacturer, Maypro, will soon begin to harvest and utilize bulbine natalensis for sale as a premium product. The significance of such a large corporation involving itself in such an uncommon plant displays its strong potential, as bad investments do not often spawn from a failure of in-house testing.
Research
Animal Research
Although no human research can be found for the herb's benefits, animal studies are promising:
Bulbine (25 and 50 mg/kg body weight) enhances sexual behavior with effects similar to Viagra in rats
This study fed 75 healthy male rats different amounts of bulbine natalensis along with a group of placebo and commercial Viagra in order to compare the effects of ingestion. The results were pulled from observation, mainly the differing reaction to receptive females such as mount frequency or ejaculatory frequency. Once visual recordings had finished, the blood was analyzed for changes in testosterone and luteinizing hormone. As seen in the data chart below, a dose of 100 mg/kg body weight severely reduces the effect of the supplement. This was explained by scientists to most likely be causing a comatose reaction in the rats and reduce their overall energy.
The researchers found that "The resultant significant and sustained increase in the male rat sexual behaviour parameters by the aqueous extract of Bulbine natalensis stem are indications of the plant's sex-enhancing potentials." Results specifically showed a major increase in all testing parameters, especially for the amount of 50 mg/kg body weight. A reduction in post-ejaculatory interval and an increase of serum hormone concentration can also be observed.5
Bulbine (25 and 50 mg/kg body weight) daily increases testosterone and testicular weight in male albino rats.
A group of 40 male rats were separated into 4 groups with different extract supplement amounts. A placebo was given to ten rats, while the amounts of 25, 50 and 100 mg/kg body weight was administered. Each were given a receptive female to copulate with, and the parameters of observation included testosterone-related factors including mating success, size of testes, and amount of testosterone within an isolated serum. The outcome displayed exactly what bulbine natalensis has been rumored to achieve.
Results of the study stated that "The current study revealed that B. natalensis extract at the doses of 25 and 50 mg/kg body weight has the tendency of enhancing reproductive function in male rats" and that the causation for this increased libido can be suggested to be a resultant from the positive shift in tesosterone levels.6
Bulbine (50 mg/kg body weight) substantially increases testosterone, follicle stimulating hormone, and luteinizing hormone in male albino rats.
The study used 60 male rats to observe the effects of a given placebo along with extracts of bulbine natalensis in 25, 50, and 100 mg/kg body weight ratios. The period of consumption lasted to 14 days for most rats, although some were sacrificed before this to measure intermediate serum concentrations. Along with this, the size of the testes was compared and found to have been positively affected by the regular consumption of bulbine. The reason behind the increase in size is believed to be correlated with the increase of functionality of the testes. A slight increase of protein and glycogen were also recorded from the secretion of the testes.
It was summarized that "The increase in testes–body weight ratio…concentrations of testosterone, follicle stimulating and luteinizing hormones as well as other secretory metabolites of the testes indicates anabolizing and androgenic activities of B. natalensis stem." Conclusively-dense resolutions are rare when it comes to a controversial ingredient, but data as clear as the graph below is unmistakably undeniable.7
Human Research
As of now, no human trials have been performed for bulbine natalensis in a research setting. All proposed effects of the herb are sourced from its rich history, consumer review, chemical makeup, and research in biologically related organisms such as mice and rats.
Did you know? Bulbine natalensis has displayed scientific evidence for acting as a natural antimicrobial against Gram+ and Gram- bacteria alike. Depending on the bacteria, it even outperformed ethanol!
Dosage for Boosting Testosterone
Most research points to 50 mg/kg body weight as the most effective ratio. This equates to approximately 4 g for a 180 lb. adult and 5 g for a 220 lb. adult.
Most supplements available for purchase only contain 350-370 mg per pill.
While consuming too much bulbine natalensis in one dose has yet to show dangerous effects, it should be noted that sex drives are heavily reduced with too much bulbine natalensis as the herb may act as a sedative.
Side Effects
Animal research shows few side effects; however, there is the potential alteration of liver and kidney lobules and tubules in which these regions are important for basic bodily processes such as glycolysis and lipogenesis. Other side effects were shown to be an increase in white blood cell count, and with high supplement-body ratios an effect similar to sedatives was observed. Moreover, one human trial of bulbine natalensis deemed an extract form (325 mg) safe.8
Available Forms of Bulbine Natalensis
At the moment, the online market for bulbine natalensis rests in the purchasing of the plant seedlings or the seeds themselves. This is most likely due to the relative rarity of the plant's industrial cultivation, and so large home-and-garden chains often have bulbine available, but not in the most optimal form for the everyday consumer.
Powdered and stacked. Muscle-building forums seem to have "adopted" bulbine natalensis extract into some of their products that are included with other supplements, known as stacking. However, only about 30 mg per 1 g of serving size is actual bulbine natalensis extract.
Capsuled Extract. Online markets sell pure bulbine natalensis in a 5:1 ratio included in herbal capsules. The doses for these products range around 350 mg.
Flower Form. Just as it sounds, listings online advertise shipping bulbine natalensis flowers for your own personal use. With further research, consumers could utilize dried plant material in different consumable forms.
Supplements in Review Recommendation
Bulbine Natalensis, 350 mg serving for boosting testosterone, in capsuled extract form.
Animal research just isn't enough. We think that bulbine natalensis has a lot of potential due to a long history of legendary use, but the lack of human trial forces the recommended dose to a "tried and true" amount until more research is completed. An overdose has been shown to only have sedative effects, but the mice involved were not studied for more than a month. In time perhaps it will be less of a risk to overconsume this supplement.
Capsuled and in low doses may be enough for observing a boost in testosterone. However, until more research proves bulbine's safety in humans, we have a hard time recommending this exotic herb as a T-Booster. There are far better testosterone enhancers on the market.