DHEA is a precursor to both testosterone and estrogen, but it's surrounded by question marks and a Big Warning*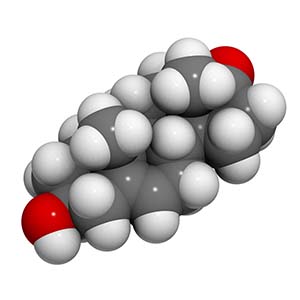 DHEA is a type of hormone made by the adrenal glands and the testes. It is unclear whether DHEA has any impact on circulating T-levels, but it does seem to have some links to testosterone:
Needed for testosterone synthesis, DHEA is a nutritional precursor that's two steps away: DHEA → androstenedione →  testosterone.
Like testosterone, DHEA declines with age. Supplements can restore DHEA to a youthful state, which may or may not be tied to youthful T-levels.
May block the SHBG hormone that deactivates T; this effect seems to be more pronounced in women who are taking DHEA.
Other Benefits for Men
Correlates to IGF-1 growth hormone in men; some evidence for helping  with erectile function, weight loss and cognitive performance
Overview