Plant-derived saponins may theoretically influence testosterone via several biological activities.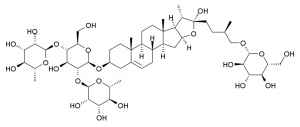 Saponins are natural compounds found in plants. Some saponins may be able to affect testosterone through a number of hypothetical mechanisms:
Boosting precursors needed to synthesize testosterone.

Suppressing enzymes that convert testosterone into other forms.

Increasing androgen sensitivity, making the body more responsive to testosterone and other androgens.

Promoting luteinizing hormone release, which boosts testosterone production.
Overview
Saponins are a group of bitter-tasting compounds found in a variety of plants. The term saponin comes from the soapwort plant (Saponaria) which was traditionally used as soap; indeed, all saponins foam up similar to soap when stirred in water.
Saponins have been suggested to have a wide variety of health benefits, including immunostimulatory, anti-inflammatory, anti-microbial, and antioxidant properties. In addition, specific saponins found in select plants — such as the furostanols found in fenugreek and tribulus — have been suggested to have testosterone-boosting benefits.
Such saponins are typically classified as steroidal because they may interact with or influence testosterone and other human sex hormones.
Although plants including soybeans, yams, chickpeas, and beans, have high saponin concentrations, they are not valid, clinical T-boosting options (several of which contain more estrogenic than androgenic steroidal saponins).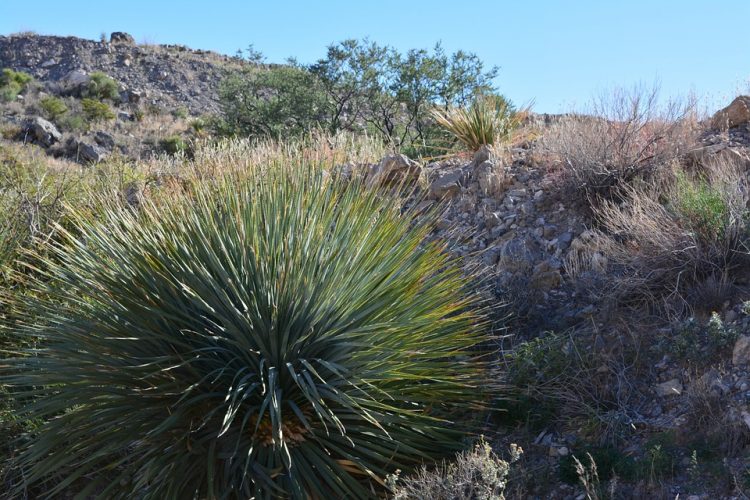 How Saponins Might Help Testosterone
Because saponins are just beginning to be researched in terms of their effects on testosterone and overall health, their exact biological activities remain unclear. Moreover, it's important to note that different saponins likely function via different mechanisms. Having said that, researchers suggest several possibilities:
Boosting androgen precursors
One popular hypothesis for how saponins may increase testosterone is by boosting the levels of its precursor molecules, such as dehydroepiandrosterone (DHEA).
Suppressing testosterone-converting enzymes
Another possibility is that saponins block the action of enzymes that convert testosterone into something else. For example, the saponins in fenugreek are believed to work primarily by suppressing aromatase, an enzyme required to convert testosterone into estrogen, and 5a-reductase, an enzyme required to convert testosterone into dihydrotestosterone (DHT). In doing so, such saponins can hypothetically increase testosterone levels.
Improved androgen sensitivity
One proposed mechanism for how steroidal saponins such as protodioscin work is by increasing the concentration of androgen receptors in cells, which makes the body more sensitive to androgens such as testosterone and dihydrotestosterone.1
Promoting luteinizing hormone release
Luteinizing hormone signals the testes to produce testosterone. Some saponins, such as ginsenoside-RB1 from ginseng, may promote the release of luteinizing hormone, which could then in turn increase testosterone production.
Saponins Potential Testosterone Benefits
Saponins are typically taken as part of their specific plant extract to directly boost testosterone, or improve sexual health through T-independent activities. Such extracts are also frequently mixed together with many other ingredients in branded testosterone boosters.
However, research evidence for the effects of saponins on testosterone remains scarce, and the results of positive trials are often limited by funding bias and the fact that the subjects tested had impaired fertility or testosterone levels.
Research
Animal Research
Animal studies on saponins vary in their results based on the type of saponin. Several steroidal saponins seem to either increase T or indirectly aid T status through some specific bio-mechanism. The most common saponins explored by animal research (and their respective bio-actions) include:
If animal research is any indication, steroidal saponin bio-effects can range anywhere from boosting to inhibiting testosterone. Due to this, it's simpler to review each plant source that saponins come from rather than each and every isolated saponin — because, let's face it: you're very unlikely to supplement isolated saponins anyways.
With that in mind, we narrowed our research selections to studies that center on saponin-dominant extracts, which may or may not have other confounding active ingredients.
Human Research
Human research on the effects of saponins on testosterone is limited.
Ginseng saponins may increase T, DHT, and LH, while decreasing prolactin in subfertile men
In this study, 66 subfertile men were administered panax ginseng extract to assess the effects of ginsenosides on male reproductive characteristics, such as sperm count, sperm motility, testosterone (T), dihydrotestosterone (DHT), luteinizing hormone (LH), follicle-stimulating hormone (FSH), and prolactin (PRL) levels.
The Ginseng groups were compared against 20 age-matched volunteers (control group) who didn't receive the supplement. Ginseng was found to improve sperm count and motility, increase T,  DHT, FSH, and LH, while also decreasing PRL.
The researchers concluded that "ginsenosides may have an effect at different levels of the hypothalamus-pituitary-testis axis"6
Tribulus terrestris extract (10 – 20 mg/kg body weight) had no effect on male hormones
The primary saponins in tribulus are furostanol & spirostanol. This study sought to observe the effects of Tribulus saponins on androgen metabolism in young men (aged 20-36 years old). Two of the experimental groups were administered either 10 mg/kg or 20 mg/kg body weight tribulus extract daily and were compared to a placebo control group for 4 weeks.
Testosterone, androstenedione, and luteinizing hormone (LH) were measured before and after supplementation. By the end of the 4 weeks, there were no significant differences between the Tribulus groups and placebo on any of the hormone measures
The researchers concluded that "The findings in the current study anticipate that Tribulus terrestris steroid saponins possess neither direct nor indirect androgen-increasing properties"7
Branded fenugreek supplement Testofen (500 mg, 50% saponins) appears to boost free T
In this randomized, double-blind trial, 30 resistance-trained men were given either 500 mg Testofen (containing 50% Fenuside saponins) or placebo to determine the branded fenugreek extract's effect on strength, body composition, and sex hormones.
At weeks 0, 4, and 8, strength & hormone measures were observed, as well as any changes in body composition between the two groups. They found that Testofen reduced body fat and increased testosterone.
The researchers concluded that "500 mg of daily [Testofen] supplementation significantly affected percent body fat, total testosterone, and bioavailable testosterone"8
However, bear in mind that the researchers of this study were also associated with the manufacturing of Testofen. Other studies on Fenugreek saponins seem to note a more reliable decrease in DHT than actual T-boosting, indicating that one of fenugreek's primary bio-activities involves inhibiting 5-alpha reductase (the enzyme responsible for converting T to DHT).
9
7 g Licorice (500 mg Glycyrrhizic Acid) daily reduced T by 26% after 1 week
Licorice's primary bio-active constituent glycyrrhizin has been shown to reliably decrease testosterone across several studies. Following a previous study that showed 55% average decreases in T, the same researchers did a re-trial administering 7 g licorice (500 mg glycyrrhizic acid).
Similar to their original study, the researchers found a decrease in T following 1 week of licorice supplementation, alongside a slight increase of luteinizing hormone (LH) which could be attributed the body's natural secretion of LH under low T conditions.
The researchers concluded that "the mean testosterone values decreased by 26% after one week of treatment"10
Dosage for Testosterone
There is no recommended testosterone-boosting dosage for saponins in general, because there are many different types of saponins, and because they are typically sold as part of a plant extract rather than as the sole ingredient
Saponins are primarily consumed as part of their botanical sources. A few proposed T-boosters with the most active saponin levels (and their common saponin % extracts) include:
Tribulus Terrestris. 40%+ saponins
Fenugreek. 50%+ saponins
Tongkat Ali. 35%+ saponins
Ginseng. 4% – 10% ginsenosides
Licorice. 12% glycyrrhizin (toxic saponin)
Red Clover. 5% tannins (estrogenic)
Supplements in Review Says
There is far too little research to recommend taking saponins to boost testosterone. 
There is some weak scientific evidence for how saponins from certain plants may be able to raise testosterone. But it's not enough to recommend taking a specific plant extract, especially when you consider the possibility that some saponins may actually lower testosterone.