Animal Research
font-size: 18pt;">Non-psychoactive cannabis compound CBD may protect against type 1 diabetes and alleviate complications of diabetes.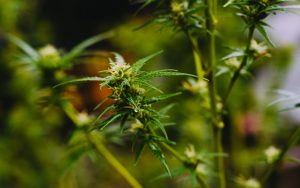 CBD is one of the main therapeutic compounds found in cannabis plants. CBD has been suggested to help with diabetes by:
Protecting pancreas cells from the autoimmune damage involved in type 1 diabetes.
Improving diabetes complications such as eye damage, nerve damage, and heart issues.
Reducing inflammation & oxidative stress, which are involved in diabetes and its complications.
Overview
Cannabidiol (CBD) is one of over 60 cannabinoids present in the Cannabis sativa (marijuana) plant. Cannabinoids are responsible for the health benefits of cannabis, with CBD being the second-most abundant cannabinoid after tetrahydrocannabinol (THC).
Unlike THC, CBD does not make you high, making it ideal for reaping the benefits of marijuana without any of the mind-altering effects. Thanks to this, an increasing number of people use CBD as a natural remedy for a wide range of conditions, including anxiety, chronic pain, arthritis, insomnia, Alzheimer's, and epilepsy.
In addition, some of CBD's medicinal properties – such as antioxidant and anti-inflammatory effects – can be beneficial for people with type 1 and type 2 diabetes. Although research in this area is still in its early stages, studies indicate that CBD can ward off type 1 diabetes and improve diabetic complications such as nerve pain and vision problems.
Did you know?
Researchers are also investigating CBD as a potential
weight loss
aid.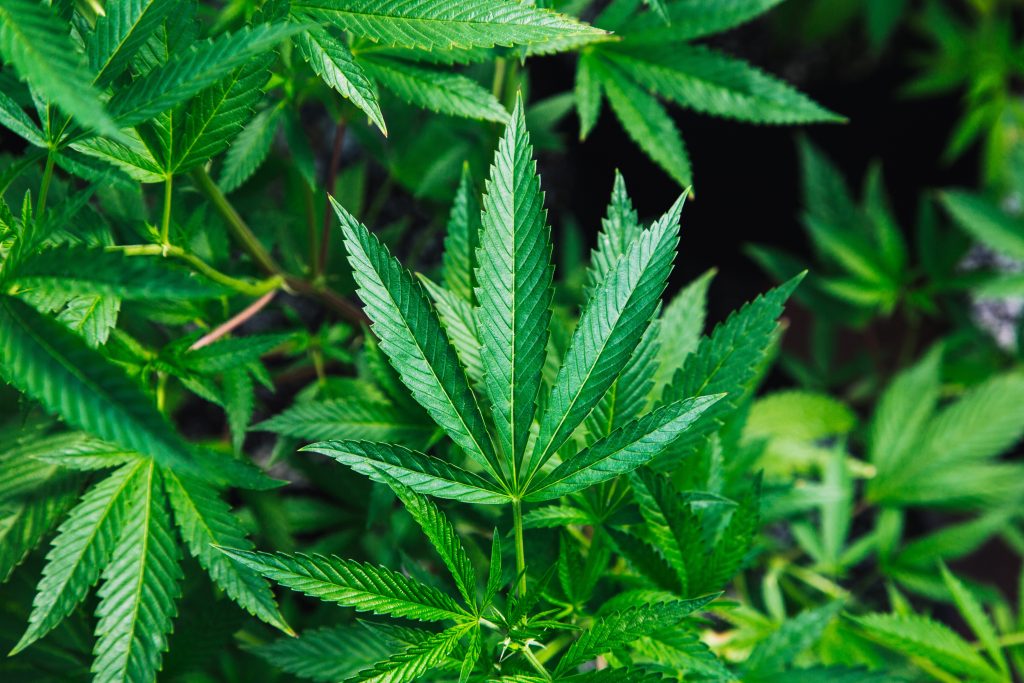 How CBD Might Help With Diabetes
More research needed to identify the exact mechanisms through which CBD can help with diabetes. So far, however, studies suggest that CBD:
Protects insulin-producing beta cells
Autoimmunity is a state where the immune system attacks the body's own cells, causing inflammation and damage. Type 1 diabetes – which is responsible for about 10% of all diabetes cases – is an autoimmune condition where the immune system attacks beta cells that produce insulin in the pancreas.
CBD has been demonstrated to protect these cells from damage by affecting the body's immune response through effects such as reducing production of pro-inflammatory cytokines IFN-γ and TNF-α, and increasing production of anti-inflammatory cytokines IL-4 and IL-10. 1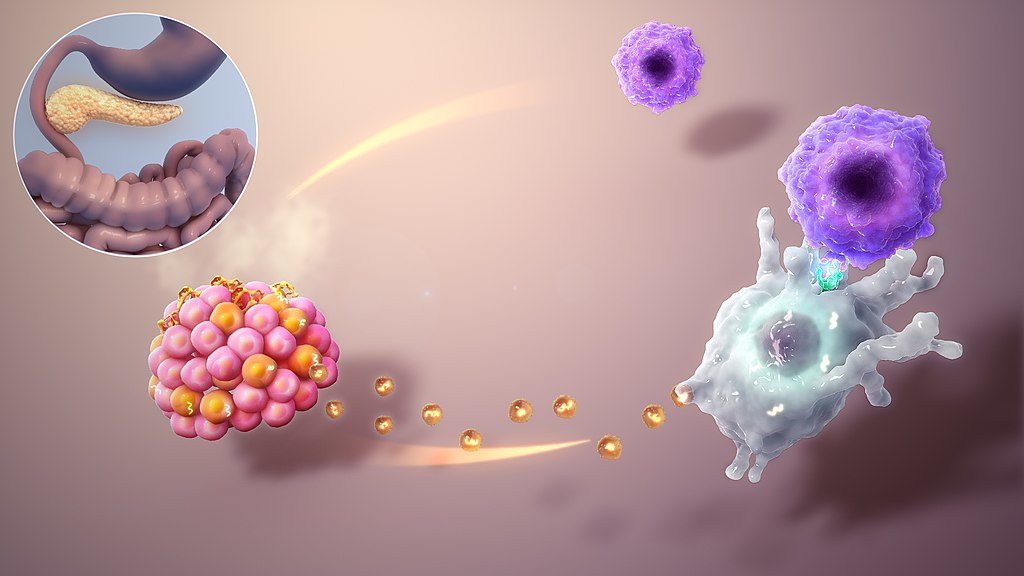 Reduces inflammation and oxidative stress

p>Systemic inflammation and oxidative stress are known to play a role in the development of both type 1 & 2 diabetes and their complications.2 3 As such, CBD's well-documented anti-inflammatory and antioxidant properties can be beneficial in diabetes. 4

Interacts with the endocannabinoid system

p>The endocannabinoid system (ECS) is known to play a role in energy storage (body fat) and energy expenditure by influencing both lipid (fat) and glucose (sugar) metabolism. . These effects play a key role in metabolic disorders, which means that dysfunction of the ECS can contribute to obesity, elevated cholesterol, insulin resistance, type 2 diabetes, and various diabetic complications.

Although CBD does not strongly interact with the two known ECS (CB1 & CB2) receptors, it does affect the GPR55 receptor, 5 believed by many scientists to be the third (CB3) cannabinoid receptor, and could potentially affect other yet-to-be-identified ECS receptors.

CBD Uses & Benefits for Diabetes

p>Although CBD is more popular for other health concerns, some people are starting to use it to ward off diabetes and alleviate diabetic complications, such as vision issues (diabetic retinopathy), nerve pain (diabetic neuropathy), and cardiovascular & heart problems such as atherosclerosis.

Early animal research suggests that CBD can protect against type 1 diabetes, and alleviate the complications of diabetes described above. It is not clear whether CBD directly helps with type 2 diabetes, but it does seem to help with the inflammation, oxidative stress, and other problems associated with both type 1 and 2 diabetes.

Although human research is needed to make any recommendations, this current evidence suggests that CBD can be an effective addition to the regimen of medications used to help with type 1 & 2 diabetes and their complications.

Did you know?

CBD legality is a contentious issue in the

U.S.

and

around the world

despite its lack of psychoactive effects.




Research

h3>Animal Research

Animal and isolated cell culture studies of CBD demonstrate protection against type 1 diabetes and various diabetes complications such as retinopathy and heart issues. Specific findings indicate that:

CBD appears to protect against type 1 diabetes in mice

This animal study evaluated the effects of CBD on type 1 diabetes. Non-obese diabetic (NOD) mice, who are used as an animal model for type 1 diabetes, were treated with CBD and compared with untreated mice. Whereas the untreated group had an 86% rate of diabetes, the CBD group had a rate of only 30%. This finding was accompanied by improvement of insulitis (damage done to the pancreas by white blood cells that leads to type 1 diabetes) and reduced levels of pro-inflammatory cytokines IFN-gamma and TNF-alpha.

CBD appears to halt the development of type 1 diabetes in mice

This follow-up animal study further evaluated the benefits of CBD in type 1 diabetes. Non-obese diabetic (NOD) mice with latent or initial stages of diabetes were split into 2 groups: CBD and untreated (control) group. CBD reduced the development of diabetes from 86% in untreated NOD mice to 32% in treated ones. This was accombanied by reduction of pancreas damage, reduced pro-inflammatory cytokine (IL-12) levels, and increased anti-inflammatory (IL-10) cytokine levels.

CBD may alleviate heart complications of diabetes in mice

This animal study explored the effects of CBD on cardiomyopathy, a heart complication of diabetes. Mice with type I diabetic cardiomyopathy were treated with placebo or CBD (10 or 20 mg/kg) for 4-11 weeks. CBD treatment improved various markers of diabetic cardiomyopathy, including myocardial dysfunction, cardiac fibrosis, oxidative stress, inflammation, and heart muscle cell death.

CBD may improve diabetic retinopathy

This animal study looked at the effects of CBD on diabetic retinopathy, a common vision complication of diabetes. Diabetic rats given CBD experienced improvement of measures of diabetic retinopathy, including oxidative stress, inflammatory cytokines, retinal cell death, and vascular hyperpermeability in the eye.

CBD may reduce diabetic neuropathy pain

This animal study evaluated the effects of cannabidiol on diabetic peripheral neuropathy (DPN), a type of nerve damage caused by diabetes. Diabetic mice given CBD had limited development of neuropathic pain.

CBD appears to protect cells from atherosclerosis and related diabetic complications

This cell culture study examined the effects of CBD on health complications of diabetes. Human coronary artery cells were exposed to high glucose to mimic the negative effects of diabetes on endothelial function. Cells pre-treated with CBD had increased protection from these negative effects, suggesting that CBD can protect against atherosclerosis and other complications of diabetes.

Dosage for Diabetes

ul>
There isn't enough research to recommend a CBD dosage for diabetes
Most CBD supplements usually provide 15-30 mg dosages in hemp oil form
General dosage of CBD falls in the 15-50 mg range

Available Forms

ul>
CBD oil. The most popular form of CBD, oil tinctures offer ease of use alongside long duration and fast onset.
CBD capsules/edibles. Although convenient and long-lasting, capsules and edibles have lower efficacy because of low bioavailability.
CBD vape oil. Vaping CBD provides the fastest relief and strong effects, but has the shortest duration.
Topical CBD. Topical CBD is applied to the skin as a cream, balm, or ointment, which is ideal for concerns related to bones and muscles.
CBD Isolate. 99%+ pure CBD in crystal/powder form.

Supplements in Review Recommendationul>
CBD oil 15+ mg for diabetes.

We recommend trying CBD as an addition to other diabetes medication. Given the lack of human research, we can't recommend CBD outright. However, the animal study evidence is promising and suggests that CBD may be able to protect against type 1 diabetes and improve various dysfunctions and complications associated with both type 1 & 2 diabetes.

There is no established CBD dosage for diabetes. Given the scarcity of research it is best to start with 15+ mg dosages recommended by most CBD supplements, after which you can increase the dosage until you reach the desired effect.