Non-intoxicating cannabis compound CBD is a promising option for chronic pain.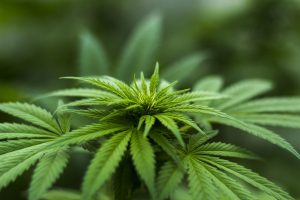 CBD is one of the main therapeutic compounds present in cannabis plants. It may help alleviate different kinds of pain by:
Interacting with pain receptors. CBD seems to interact with several nervous system receptors that control pain and inflammation.
Boosting levels of anandamide – a pain-relieving endocannabinoid made by the human body.

Boosting levels of adenosine – an anti-inflammatory, pain-reducing neurotransmitter.

Overview
Cannabidiol (CBD) is one of over 60 cannabinoids present in the Cannabis sativa (marijuana) plant. Cannabinoids are responsible for the health benefits of cannabis, with CBD being the second-most abundant cannabinoid after tetrahydrocannabinol (THC).
Unlike THC, CBD does not cause a high, making it ideal for reaping the benefits of marijuana without any of the mind-altering effects. Thanks to this, CBD has rapidly grown in popularity over the past several years. Some typical conditions CBD is used for include anxiety, depression, arthritis, insomnia, and treatment-resistant epilepsy.
In addition, CBD is widely used to relieve chronic pain, particularly when it is caused by difficult-to-treat conditions such as arthritis, multiple sclerosis, and herniated disks. This isn't surprising since cannabis has been used as a pain reliever for thousands of years, and demonstrated to alleviate pain in clinical research.
Hemp vs Cannabis
. Most CBD products are made from hemp – a term for cannabis plants containing 0.3% or less THC.
Read more
about the difference between hemp and normal cannabis (marijuana) plants.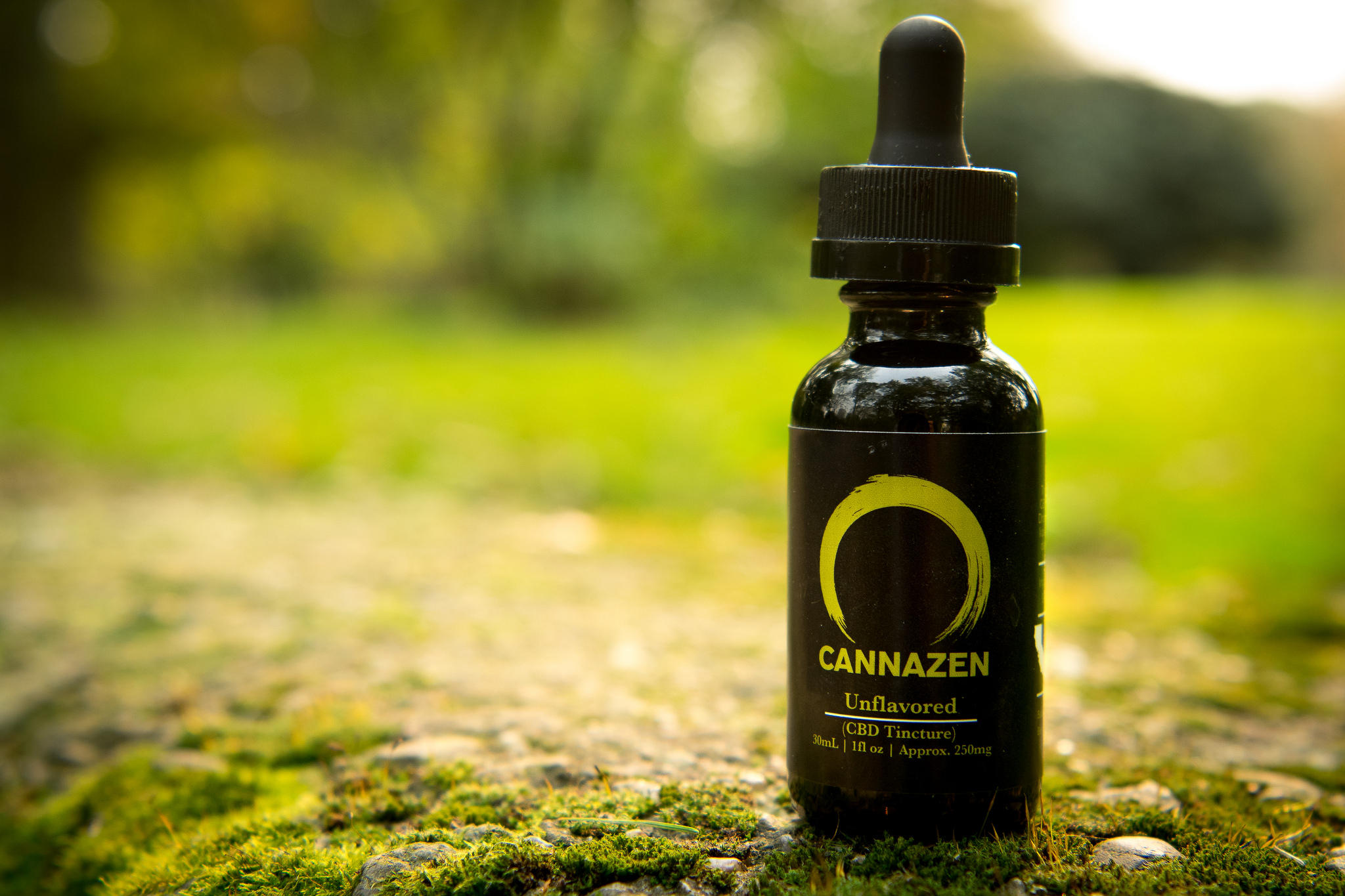 How CBD Might Help With Pain
Interestingly enough, cannabidiol does not have any notable effects on the two known cannabinoid receptors of the endocannabinoid system (ECS) – CB1 and CB2. Instead, it seems to:
Interact with pain and inflammation receptors
Early research suggests that CBD interacts with several types of nervous system receptors that control pain and inflammation. Receptors are special proteins found in cells that respond to specific compounds, producing a biological effect. Most notably, studies show that CBD:
Activates the TRPV1 (vanilloid) receptor which is particularly involved in inflammation-related pain. This desensitizes the receptor, leading to reduction of pain.1
Blocks the GPR55 receptor which appears to be involved in the sensation of pain, and inflammatory joint pain in particular. 2
Activates the α3 glycine receptor (GlyR), which suppresses inflammatory and neuropathic (nerve) pain. 3
Did you know? Many researchers believe GPR55 to be a newly-identified cannabinoid receptor, which means it may soon be called the CB3 receptor.
Increase anandamide levels
CBD has been shown to increase the levels of anandamide – a neurotransmitter and the main cannabinoid compound produced inside the human body. One of anandamide's main roles is to act as an analgesic (pain reliever). 4
Increase adenosine levels
In addition, CBD also increases the levels of adenosine,  a neurotransmitter that appears to be involved in pain, inflammation, and immune system function. This effect may explain how CBD inhibits the overactive immune response seen in rheumatoid arthritis. 5
CBD Uses & Benefits for Pain
Similar to whole cannabis, CBD is an increasingly popular pain remedy, especially when we consider that standard painkillers come with a long list of side effects. CBD is most commonly used for chronic pain caused by arthritis, multiple sclerosis (MS), and muskuloskeletal conditions such as herniated disks, as well as general chronic pain.
In addition to this, MMA fighters and other athletes involved in strenuous training are beginning to use CBD to improve their workout recovery and reduce pain and soreness.
These uses are backed by animal and human research showing reduction of chronic pain and improvement of arthritis and MS-related pain in people taking CBD, other cannabinoids, or whole cannabis. 6 As one comprehensive review of dozens of studies summarizes, there is "conclusive or substantial evidence (ranging in modest to moderate effect) for benefit from cannabis or cannabinoids for chronic pain." 7
Did you know?
According to one survey, as many as 66% of MS sufferers use cannabis to relieve pain and other symptoms.
8
Research
Animal Research
Rodent studies report that CBD reduces pain and inflammation caused by arthritis and eye injury.
CBD gel seems to improve arthritis pain and inflammation
This study tested the use of transdermal (directly on the skin) CBD in a rat model of arthritis. CBD gel (0.6, 3.1, 6.2, or 62.3 mg) was applied daily for 4 days on the affected knee joints. CBD gel was found to reduce joint swelling, pain, and pro-inflammatory biomarker molecules in a dose-dependant manner, with the 6.2 and 62.3 mg doses having the strongest effect.
The researchers concluded that "topical CBD application has therapeutic potential for relief of arthritis pain-related behaviours and inflammation without evident side-effects." 9
CBD seems to reduce eye pain and inflammation
This study examined whether CBD could help with eye pain. Mice with corneal injury had CBD or the CBD derivatives CBD-DMH and HU-308 applied directly to the eye. Both CBD and HU308 were found to reduce the blink response to capsaicin and movement of neutrophils into the eyes, indicating reduction of eye pain and inflammation.
The researchers concluded that "CBD and HU308, could offer a novel therapy for ocular pain and inflammation with reduced CB1R mediated side-effects." 10
CBD appears to reduce neuropathic arthritis pain
This study examined the use of CBD for neuropathic pain caused by osteoarthritis (OA). Rats with OA were given CBD once or continually before the development of OA. CBD reduced joint inflammation and pain, and in the case of continuous use also prevented nerve damage and pain.
The researchers concluded that "CBD may be a safe, useful therapeutic for treating OA joint neuropathic pain." 11
CBD appears to reduce inflammation and pain sensitivity
This study examined the use of CBD in a rat model of rheumatoid arthritis. Rats were treated with CBD (5 – 40 mg/kg) for 3 days after the onset of arthritic inflammation. CBD was found to reduce edema (swelling) and hyperalgesia (pain sensitivity).
The researchers concluded that "oral cannabidiol has a beneficial action on two symptoms of established inflammation: edema and hyperalgesia." 12
Human Research
Most of the research on the chronic pain benefits of cannabinoids has examined whole cannabis. On the other hand, studies using CBD specifically are just beginning.
CBD plus THC-based medication appears to reduce rheumatoid arthritis pain
This randomized, double-blind, placebo-controlled study examined the effectiveness of Sativex – a cannabis-based medicine containing THC and CBD – in rheumatoid arthritis (RA). A total of 58 people were given Sativex or placebo daily for 5 weeks. The treatment group saw significant improvement of pain, sleep quality, and overall RA activity.
The researchers concluded that "In the first ever controlled trial of a CBM in RA, a significant analgesic effect was observed and disease activity was significantly suppressed following Sativex treatment." 13
CBD (100-300 mg) appears to relieve chronic pain in elderly kidney transplant patients
In this study, 7 elderly patients (mean age of 65) with chronic pain related to a kidney transplant were given 100-300 mg daily CBD dosages for 3 weeks. Two of the patients experienced complete pain improvement, four had partial pain improvement for the first 15 days, and one patient had no change.
The researchers concluded that "During this follow-up, CBD was well-tolerated, and there were no severe adverse effects." 14
Synthetic CBD gel (250 mg) may reduce arthritis pain in men
This randomized, double-blind, placebo-controlled study, tested the analgesic effects of a CBD gel in people with osteoarthritis (OA). A total of 320 people (average age 62) with knee OA were given placebo, 250 mg, or 500 mg of  ZYN002, a synthetic CBD gel, daily for 12 weeks. The gel was not significantly better than placebo at improving the average worst pain score. However, further analysis showed that more people saw improvement with the gel (53% vs 34% for placebo), and men (but not women) treated with 250 mg experienced a significant improvement of pain.
The researchers concluded that "…while ZYN002 250 mg/day produced numerically better mean reductions from baseline in average worst knee pain scores, it was not statistically different from placebo." 15
Did you know?
CBD is a great recovery tool for professional athletes because it is not considered a banned substance under
WADA
and other drug-regulating sports organizations.
Dosage for Pain
There isn't enough research to recommend a CBD dosage for pain
The general dosage of CBD is usually 15-30 mg in CBD hemp oil form
Available Forms
CBD oil. The most popular form of CBD, oil tinctures offer ease of use alongside long duration and fast onset.
CBD capsules/edibles. Although convenient and long-lasting, capsules and edibles have lower efficacy because of low bioavailability.
CBD vape oil. Vaping CBD provides the fastest relief and strong effects, but has the shortest duration.
Topical CBD. Topical CBD is applied to the skin as a cream, balm, or ointment, which is an effective option for arthritis and other types of musculoskeletal pain.
CBD Isolate. 99%+ pure CBD in crystal/powder form.
Read more: Advantages and disadvantages of different CBD forms
Supplements in Review Recommendation
We highly recommend CBD for pain management. Although human studies of CBD are just beginning, existing research on cannabis and cannabinoids  suggest that it is a promising option for relieving chronic pain, especially when we consider CBD's lack of intoxication and dependence.
There is no established dosage of CBD for pain. Because there's little research it is best to start with dosages recommended by CBD supplements. Most CBD products recommend starting with 15 – 25 mg, after which you can increase dosage until you feel the desired analgesic effects.