Non-intoxicating cannabis compound CBD may help with digestive issues such as nausea, IBS, and IBD.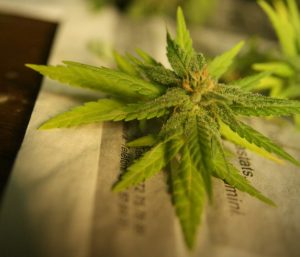 CBD is one of the main beneficial compounds found in cannabis plants. CBD has been suggested to help with digestive health by:
Protecting against IBD. Early research indicates that CBD can ward off IBD and improve its symptoms.
Alleviating IBS and other common digestive concerns such as nausea and abdominal pain.
Overview
Cannabidiol (CBD) is one of over 60 cannabinoids – compounds responsible for the medicinal benefits of cannabis. CBD is the second-most abundant cannabinoid after tetrahydrocannabinol (THC).
Whereas THC is largely responsible for the marijuana high, CBD is completely non-intoxicating. Because of this, more and more people are using it to reap the health benefits of cannabis without the mind-altering effects.
CBD is taken for chronic pain, arthritis, anxiety, insomnia, epilepsy, and many other health issues. In addition, some people are starting to supplement CBD to improve digestion and alleviate common digestive disorders such as IBD and IBS. These digestive system uses are supported by a growing volume of research.
Did you know? Cannabinoids seem work better when they are combined in what is referred to as the "entourage effect." Because of this, it is best to look for CBD products that are labeled "full spectrum", meaning they include small amounts of other cannabinoids, such as cannabigerol (CBG).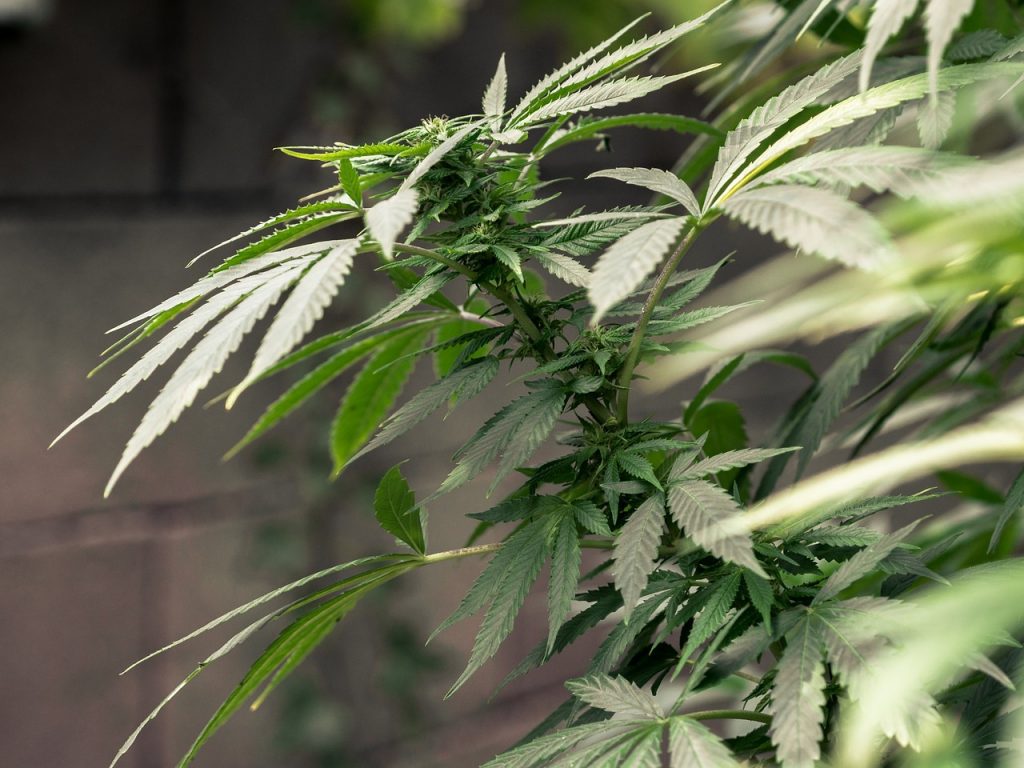 How CBD Might Help With Digestive Health
More studies are needed to identify exactly how CBD improves digestion and alleviates gastrointestinal disorders. Potential research-backed mechanisms include:
Anti-inflammatory activity
Cannabidiol has been shown to have multiple effects that work together to reduce inflammation in the digestive tract, such as: 1
Affecting levels of cytokines such as IL-1β and IL-10
Counteracting the inflammatory effects of intestinal glial cells 2
Reducing the effects of inducible nitric oxide synthase (iNOS), an enzyme that increases NO levels, which has been implicated in IBD
Fighting oxidative stress involved in gut damage, such as that seen in inflammatory bowel disease (IBD)
Interacting with the endocannabinoid system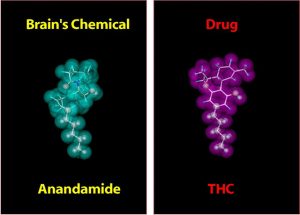 The body's endocannabinoid system (ECS) plays a role in many bodily processes and systems, including digestion. For example, there is evidence that the ECS can affect intestinal inflammation, abdominal pain, and the link between the gut and the brain (gut-brain axis). 3 Some researchers have even gone so far as to propose that a deficiency in endocannabinoids (cannabinoids produced in the body) may be behind irritable bowel syndrome. 4
Although CBD does not strongly interact with the two known ECS (CB1 & CB2) receptors, it may interact with other undiscovered ECS receptors,5 and can indirectly affect the ECS by increasing levels of anadamide, a cannabinoid made in the human body. 6
CBD Uses & Benefits for Digestive Health
Some people use CBD to alleviate digestive symptoms such as nausea, digestive pain, and diarrhea, and to improve inflammatory bowel disease (ulcerative colitis and Crohn's disease) and irritable bowel syndrome (IBS) – some of the most common digestive disorders worldwide.
There is a large amount of animal and cell culture research data supporting these uses. In particular, preclinical studies suggest that CBD is a "potential candidate for the development of a new class of anti-IBD drugs." 7
But while this research is promising, there are few clinical studies of CBD's digestive effects, making it difficult to say just how effective it is in humans.
Research
Animal Research
Animal and isolated cell culture studies of CBD demonstrate beneficial effects on digestive issues. Specific findings indicate that CBD:
Protects against colitis (a type of IBD) in rodents, with stronger effects when it is combined together with THC 8 9 10
Suppresses nausea in animals 11
Has anti-inflammatory effects in isolated, inflamed human colon tissue 12
Human Research
CBD-rich extract (100-500 mg) may improve inflammatory bowel disease
This randomized, double-blind, placebo-controlled pilot study examined the effects of CBD on inflammatory bowel disease. A total of 39 patients with ulcerative colitis (UC) were given CBD-rich cannabis extract (50 mg, containing 3.2-4.7% THC and small amounts of other cannabis compounds) or placebo capsules twice daily before meals for 2 weeks, and 250 mg twice daily for another 8 weeks. The CBD group experienced significant improvement of colitis activity scores, illness severity, and self-reported quality-of-life measures.
The researchers concluded that "…several signals suggest CBD-rich botanical extract may be beneficial for symptomatic treatment of UC." 13
In addition, there are
many studies
demonstrating that CBD can reduce pain, which suggests that it can help with abdominal pain as well.
Dosage for Digestive Health
The only human study of CBD used 500 mg daily dosages, split into two doses before meals
Most CBD supplements usually provide 15-30 mg dosages in hemp oil form
General dosage of CBD falls in the 15-50 mg range
Available Forms
CBD oil. The most popular form of CBD, oil tinctures are taken under the tongue and offer ease of use alongside long duration and relatively fast effects.
CBD capsules/edibles. Although CBD has low bioavailability when taken orally, this may be the ideal form for digestive concerns.
CBD vape oil. Vaping CBD provides the fastest relief and strong effects, but has the shortest duration.
Topical CBD. Topical CBD is applied to the skin as a cream, balm, or ointment, which is ideal for concerns related to bones and muscles.
CBD Isolate. 99%+ pure CBD in crystal/powder form.
Did you know? Arguably the best way of taking CBD for digestive issues is as a suppository, because this ensures high absorption and localized effects.
Supplements in Review Recommendation
CBD 15+ mg for digestive health, as a capsule or suppository.



You can give CBD a try for digestive issues. Although it's too early to say anything conclusive due to the scarcity of human studies, preclinical research suggests that CBD can help with IBD, IBS, and related digestive issues such as nausea and abdominal pain.
CBD capsules appear to be the best form. It seems that CBD capsules may be the best form for digestive issues, and they are the only form used in a human study. In terms of dose, it's too early to tell what works best, so you should start with 15 mg and move up until you feel the desired effect.