Human Research
-section" id="energy-metabolism">Energy metabolism 18pt;">
Fundamental energy molecule CoQ10 may reduce chronic fatigue and improve exercise capacity in untrained individuals.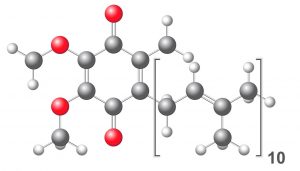 Coenzyme Q10 (CoQ10) is a complex nutrient that is essential for the generation of energy in humans and animals. It may be able to enhance energy levels through its role in:
Energy metabolism. CoQ10 is involved in the set of cellular reactions that generate the body's energy.