Astaxanthin's antioxidant properties may help protect the brain from the deleterious effects of aging and neurodegeneration.


Abundant in marine animals, astaxanthin is a carotenoid that is quickly rising in popularity as a dietary supplement. As a nootropic, it can be beneficial by providing:
Neuroprotection. Astaxanthin is a powerful antioxidant that can help maintain optimal cognitive function by protecting brain cells.
Overview
Astaxanthin is a carotenoid compound that is largely responsible for the pinkish-red coloring of shrimp, lobsters, crayfish, salmon, and other marine life. Medical researchers have recently taken a keen interest in this powerful natural antioxidant because of its ability to support eye health. Indeed, research suggests that much like lutein and zeaxanthin – two other xanthophyll carotenoids – astaxanthin can both protect and enhance vision.
But far from just benefiting the eyes, astaxanthin has also been demonstrated to support skin, joint, and brain health. As a nootropic supplement, astaxanthin is known to cross the blood-brain barrier and confer protection to brain cells, helping fight the deleterious effects of aging and safeguard the brain from neurodegenrative disorders such as Alzheimer's. These effects have made it a popular choice for older adults, especially in the context of age-associated cognitive impairment.
Astaxanthin is produced by microalgae and phytoplankton, and then gradually moves up the food chain and accumulates in zooplankton, crustaceans, fish, and  even birds such as flamingos.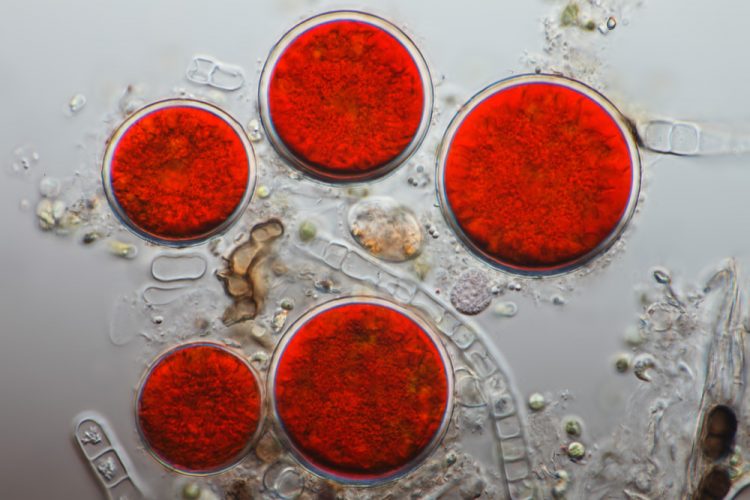 How Astaxanthin Might Help the Brain
Antioxidant activity
Oxidative stress is a key player in brain aging and associated neurodegenerative conditions such as Alzheimer's and Parkinson's. As the case with many nootropics, astaxanthin is a highly-potent antioxidant, helping alleviate oxidative damage in the brain, protecting neurons and alleviating the negative impacts of aging on the brain. 1 2
Astaxanthin's Nootropic Uses & Benefits
As a nootropic, astaxanthin is popular with older adults looking to both protect against and alleviate aging-associated brain issues such as forgetfulness and other memory problems, mild cognitive impairment, and more serious neurodegenerative conditions such as Alzheimer's and Parkinson's dementia. Astaxanthin's antioxidant, brain-protective qualities are supported by a growing number of clinical trials.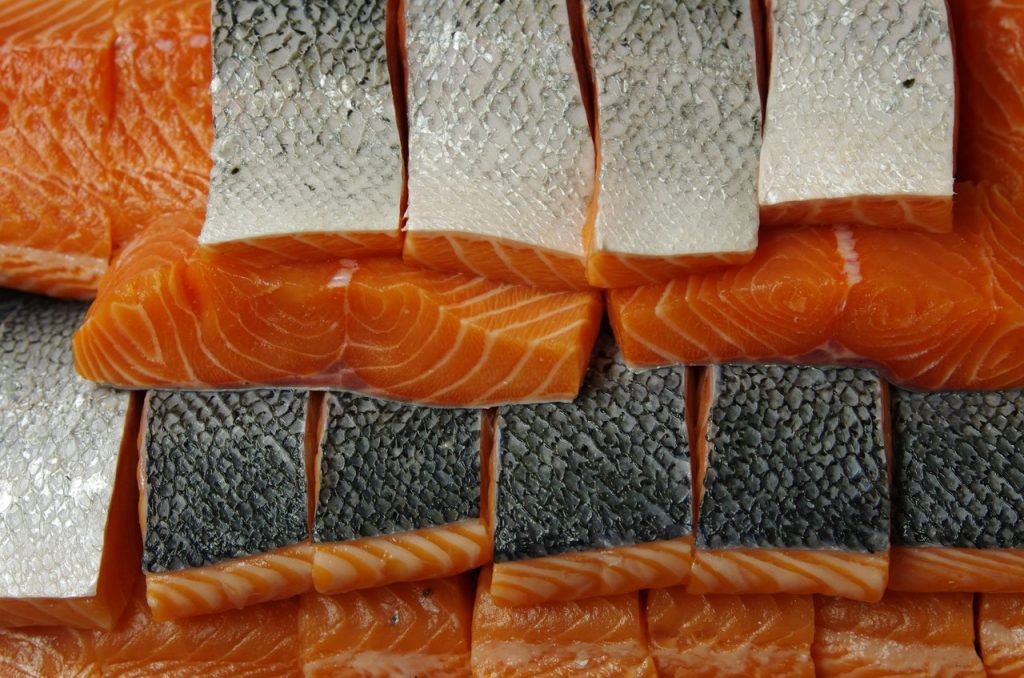 Research
Animal Research
Animal and cell culture studies suggest that astaxanthin can benefit the brain by:
Alleviating the negative effects of brain aging in rats by reducing oxidative stress and boosting BDNF levels 3
Protecting neurons from oxidative stress-related degeneration, suggesting that it is a "potential candidate for natural brain food" 4
Human Research
Early clinical trials demonstrate that astaxanthin can improve cognitive impairment and memory-related problems in particular.
Astaxanthin-rich (6 – 12 mg) algae supplementation may improve cognitive function
The goal of this randomized, double-blind, placebo-controlled study was to examine the effects of astaxanthin-rich algae (Haematococcus pluvialis) supplementation on cognitive function. A total of 96 adults (aged 45-64) complaining of forgetfulness were given placebo or algae capsules (containing 6 or 12 mg astaxanthin) daily for 12 weeks. The 12 mg group saw improvements of cognitive function as demonstrated by improved scores on the CogHealth test, and both 6 and 12 mg groups improved in the Groton Maze Learning test that assesses executive function.
The researchers concluded that "astaxanthin-rich Haematococcus pluvialis extract improves cognitive function in the healthy aged individuals."7
Astaxanthin (6 – 12 mg) may help fight dementia
In this randomized, double-blind, placebo-controlled trial, 30 adults were supplemented with astaxanthin (6 or 12 mg) or placebo daily to test its efficacy for dementia. Supplementation resulted in reduced levels of phospholipid hydroperoxides (PLOOH) that are typically seen in the red blood cells (RBC) of dementia patients, suggesting that astaxanthin can help fight dementia by improving RBC antioxidant status.
The researchers concluded that "astaxanthin supplementation results in improved erythrocyte antioxidant status and decreased PLOOH levels, which may contribute to the prevention of dementia."8
Nootropic Dosage
Successful clinical studies have used 6 and 12 mg doses of astaxanthin
Astaxanthin supplements typically come in 4 – 12 mg softgels
Available Forms
The large majority of astaxanthin supplements come in the form of oil derived from the marine microalgae Haematococcus pluvialis
Some nootropic supplements combine astaxanthin with fats such as coconut oil because carotenoids have enhanced absorption when taken with fats
Krill oil supplements also contains astaxanthin
Astaxanthin is frequently combined with omega 3 fatty acids DHA and EPA (fish oil)
AstaReal®, a branded form of astaxanthin
Supplements in Review Says
Astaxanthin 12 mg as a nootropic.

Astaxanthin's antioxidant properties may help protect the brain. Research suggests that astaxanthin helps fight the oxidative stress implicated in  aging-related cognitive impairment and neurodegenerative disorders, resulting in sharper brain function.
We recommend the research-supported 12 mg dose. This nootropic dose seems to be the most effective according to published human studies.