Animal & "Petri Dish" Studies
is an alkaloid that is rapidly absorbed into the brain, where it may fight mental degeneration.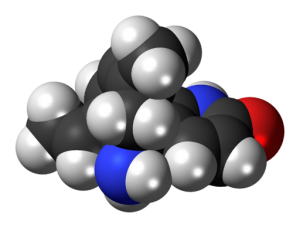 Lab-synthesized from the Chinese Club Moss plant (Huperzia serrata), Huperzine-A (sometimes simply called Hup-A) is believed to function as a nootropic by:
Boosting acetylcholine. It neutralizes an enzyme that destroys this key cognition neurotransmitter.
Enhancing brain energy. Hup-A may support brain-cells energy-generating mitochondria.
Promoting nerve growth factor (NGF). This may enhance many aspects of brain health and function.
Protecting brain cells. Hup-A is an antioxidant that boosts activity of other brain antioxidants.