Time-tested herb stinging nettle may improve symptoms of BPH.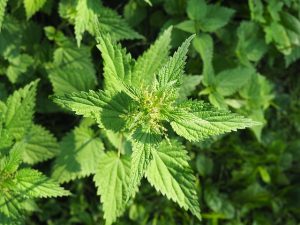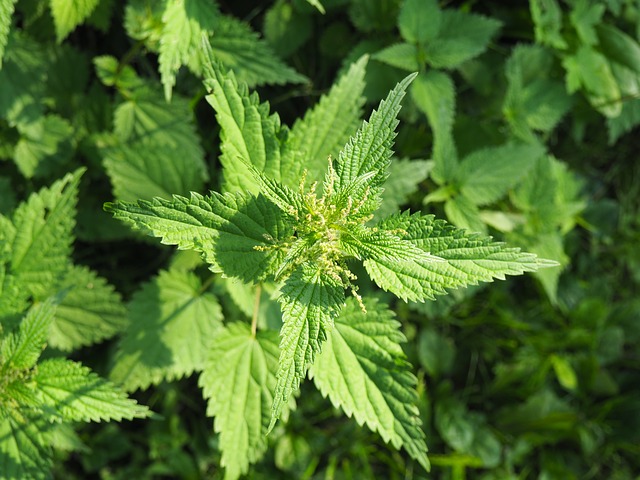 Stinging nettle is a plant used as food and medicine for thousands of years. Today, it's popularly used as a male health supplement, and is particularly known for its ability to alleviate BPH by:
Inhibiting 5a-reductase, an enzyme that converts testosterone to dihydrotestosterone (DHT), which plays a central role in BPH.
Inhibiting aromatase, an enzyme which converts testosterone to estrogen, which is also involved in the development of BPH.
Binding with SHBG, a protein that has been implicated in prostate growth.
Overview
Stinging nettle (Urtica dioica) is a flowering plant known for its long, versatile history of use. For thousands of years, European, Asian, and North American cultures utilized nettle as a nutritious food source, medicine, and a way to make rope. Nettle's most relevant use, however, is as a medicinal herb; it was utilized as far back as Ancient Greece to deal with everything from diarrhea to asthma.
Today, stinging nettle continues to be used as a herbal remedy, and is best known for supporting men's health. It is a popular supplement for boosting testosterone levels, enhancing sexual function, and supporting prostate health. In particular, nettle is frequently used to alleviate the urinary symptoms of benign prostatic hyperplasia (BPH) and prostatitis – the two most common prostate concerns.
Every part of nettle – the stems, leaves, and roots – can be used as medicine, although they tend to have slightly different effects.The roots are preferred (and research-supported) for treating BPH, whereas the leaves and stems are typically used for inflammatory concerns such as arthritis and allergies.
Did you know? Stinging nettle gets its name from the tiny stinging hairs covering its leaves and stems, which release irritating chemicals that cause burning, redness, swelling, and related symptoms when they touch the skin.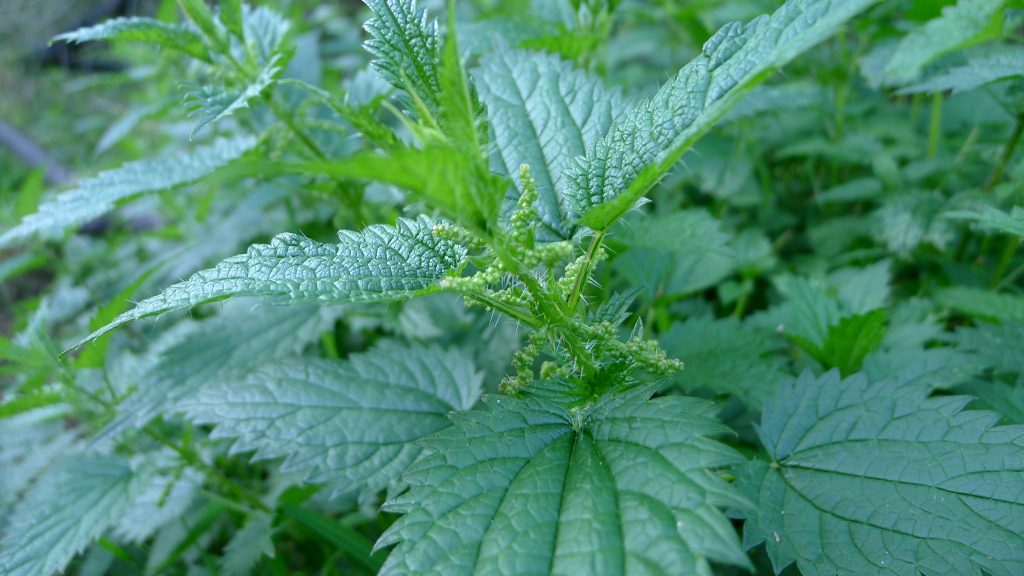 How Stinging Nettle Might Help With Prostate Health
Inhibiting 5-Alpha-Reductase
Stinging nettle root contains compounds that suppress the enzyme 5a-reductase, which is required to convert testosterone into dihydrotestosterone (DHT). 1 DHT has been implicated in the development of benign prostatic hyperplasia.
Inhibiting aromatase
Studies also show that stinging nettle root extracts reduce the activity of aromatase – an enzyme that converts testosterone into estrogen (female sex hormone). Much like DHT, estrogens have also implicated in the development of BPH. 2
Binding to SHBG
Lignans present in nettle root are known to bind to sex hormone-binding globulin (SHBG), a protein required to transport and store sex hormones in the bloodstream. In doing so, they also prevent SHBG from binding to prostate receptors and inducing prostate growth, which is believed to be one of the mechanisms behind BPH. 3
Stinging Nettle Uses & Benefits Prostate Health
Stinging nettle supplements are among the most popular herbal remedies for benign prostatic hyperplasia (BPH). In particular, nettle is used to relieve the urinary symptoms of BPH that include excessive nighttime urination, difficulty urinating, and inability to empty the bladder.
Clinical research of stinging nettle has consistently reported the improvement of these and other symptoms of BPH. In addition, some human studies have also found that stinging nettle goes a step further by reducing prostate size – the underlying cause of urinary difficulties seen in BPH. As such, stinging nettle may be one of the few prostate health supplements that treat the problem at its source rather than just the symptoms.
Lastly, some people also use stinging nettle to help with prostatitis, but there's little evidence to say whether or not it works.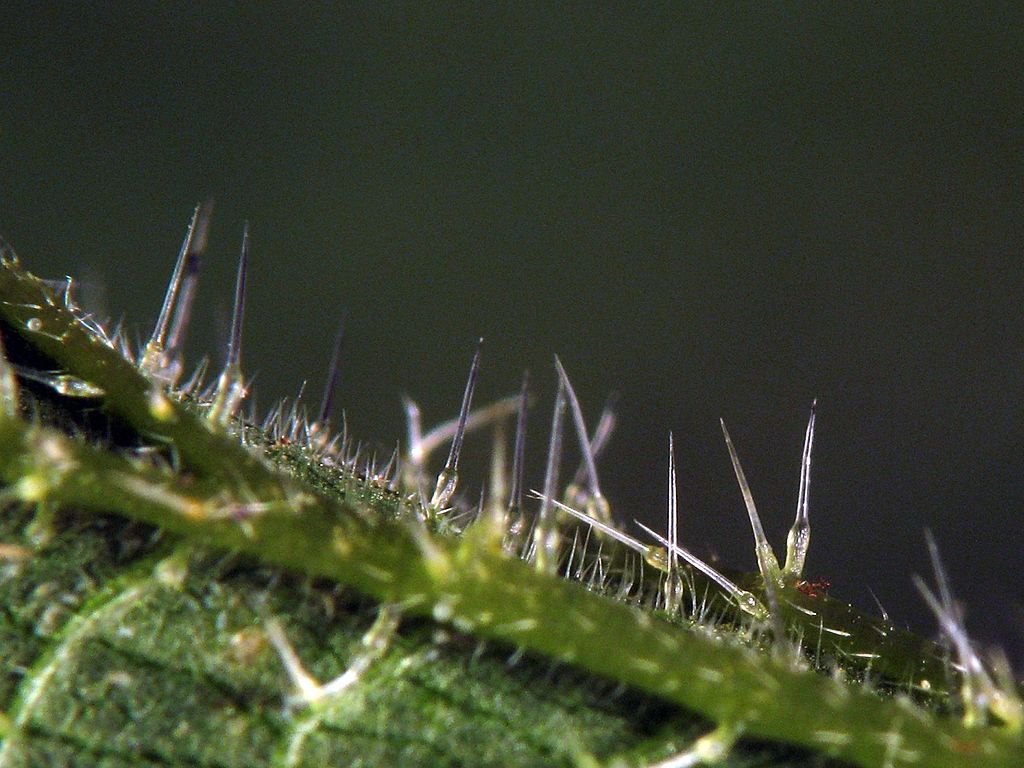 Stinging Nettle Root vs Leaf for the Prostate
Research studies reporting beneficial effects of stinging nettle in the context of prostate health tend to use root extracts. As such, you should avoid purchasing stinging nettle leaf products, which lack scientific evidence.
Research
Human Research
Human studies analyzing the use of stinging nettle for benign prostatic hyperplasia report overwhelmingly positive results, including not just the reduction if urinary symptoms but also prostate size. On the other hand, the one study of stinging nettle for prostatitis is limited by the use of a formula containing multiple ingredients.
Stinging nettle may improve symptoms of benign prostatic hyperplasia
The goal of this study was to examine the effects of stinging nettle (Urtica dioica) on symptoms of benign prostatic hyperplasia (BPH). A total of 558 patients were given either nettle or placebo treatment over 6 months. Nettle was effective at relieving BPH symptoms, with 81% of people reporting improvement of lower urinary tract (LUTS) symptoms compared to only 16% for placebo. In addition, only the nettle group saw significant improvements in prostate symptom scores, urinary flow rate, and prostate size (from 40.1 cc to 36.3 cc).
The researchers concluded that "Urtica dioica have beneficial effects in the treatment of symptomatic BPH"4
Stinging nettle root extract Bazoton (459 mg) appears to alleviate BPH
This randomized, double-blind, placebo-controlled study tested the efficacy of stinging nettle root extract Bazoton for BPH. A total of 246 participants were given placebo or Bazoton capsules (459 mg) daily for 1 year. The Bazoton group experienced improvement of BPH symptom scores and had fewer urinary infections than placebo.
The researchers concluded that "Treatment with Bazoton uno can therefore be considered a safe therapeutic option for BPS…" 5
Formula containing stinging nettle, saw palmetto, and other compounds appears to relieve bacterial prostatitis
This study examined the efficacy of a formula that included stinging nettle, saw palmetto, quercetin, and curcumin for chronic bacterial prostatitis (CBP). A total of 143 men were given either an antibiotic or an antibiotic with the formula for 14 days. In the formula group, almost 90% of the men no longer had symptoms of prostatitis, compared to only 27% of men in the antibiotic-only group.
The researchers concluded that "The association of S. repens, U. dioica (ProstaMEV), quercitin and curcumin (FlogMEV) extracts is able to improve the clinical efficacy of prulifloxacin in patients affected by CBP." 6
In addition to the above, there are dozens of untranslated German studies that evaluated stinging nettle extracts throughout the 1980s and 90s, and found improvement of urinary symptoms of BPH and in some cases reduction of prostate size.
7
Dosage for Prostate Health
Research studies of stinging nettle typically do not report dosages
Stinging nettle root supplements typically supply 500-750 mg dosages
Multi-ingredient formulas typically provide smaller dosages (360 mg)
Available Forms
Stinging nettle is sold in many different forms, including dried or freeze-dried leaf, root extracts, capsules, tablets, and even juice and tea.
Only root preparations have been shown to relieve BPH symptoms
Standardized stinging nettle root extract containing 1% silicic acid
Stinging nettle is frequently combined with
saw palmetto
and
pygeum
– two other popular prostate herbs.
Supplements in Review Recommendation
Stinging nettle root, 500-750 mg for prostate health.
We recommend stinging nettle for alleviating BPH. Although studies on the use of stinging nettle for BPH are not of the highest quality, decades of research report consistently positive results.
Given the lack of research dosages, it's best to follow supplement recommendations. Most stinging nettle supplements supply 500-750 mg dosages of root extract.