Animal Research
section" id="antioxidant-activity">Antioxidant activitypt;">
Despite its immense popularity as a skin-protective nutrient, there is little clinical evidence backing the use of vitamin E.


Vitamin E is an essential nutrient widely used in supplements and topical preparations. Vitamin E has been suggested to help with skin health and appearance by:
Antioxidant activity. Vitamin E has antioxidant and photoprotective properties that help neutralize skin damage caused by ultraviolet light.
Overview
Vitamin E is a group of eight fat-soluble compounds. Also known as tocopherol and tocotrienol, vitamin E is an important antioxidant that helps protect cells from damage caused by free radicals. Vitamin E is naturally present throughout the body, including in the skin as a component of sebum.
Similar to vitamin C, Vitamin E is a popular antioxidant supplement, sold by itself, in multivitamins, and other products. In particular, vitamin E is used to support healthy vision and immune system function. The main form of vitamin E used in supplements and present in the human body is called α-tocopherol.
In addition, vitamin E is a popular ingredient in skincare products and supplements used to protect against ultraviolet light, improve scars and skin conditions such as eczema, and enhance overall skin appearance and health. Despite this, there are few clinical studies backing the skin benefits of vitamin E, and its many skin-related uses remain largely unsupported.
Did you know? Skin vitamin E levels are higher in people with oily skin, since they have increased sebum production.
<
Foods High in Vitamin E
| | | |
| --- | --- | --- |
| Food | Serving Size | Amount per serving (mg) |
| Almonds | 1 ounce | 7.3 |
| Sunflower oil | 1 tablespoon | 5.6 |
| Cranberry juice | 8 ounces | 3.0 |
| Avocado | 1 fruit | 2.7 |
| Trout (cooked) | 3 ounces | 2.4 |
| Spinach | ½ cup | 1.9 |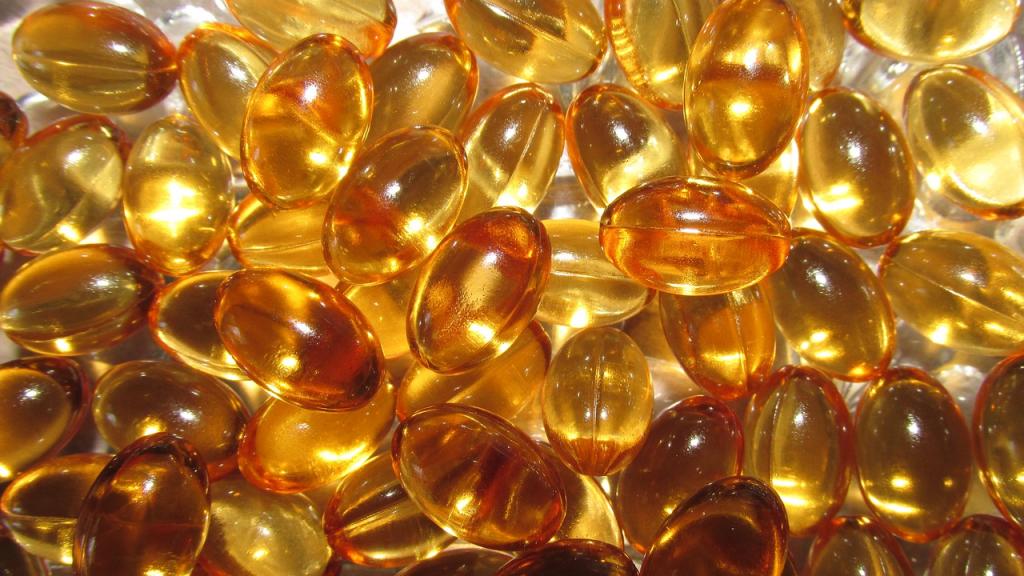 How Vitamin E Might Help With Skin Health

h3>Antioxidant activity

Exposure to the sun – and ultraviolet light in particular – generates reactive oxygen species (ROS) in the skin, which increase oxidative stress. This increased stress causes damage to cells, accelerating the aging of skin, and is associated with wrinkles, pigmentation, sunburn, skin thickening, sagging,  and other detrimental effects. 1 Vitamin E has potent antioxidant and photoprotective properties that are suggested to neutralize this oxidative damage by acting similar to sunscreen.

Did you know?

Skin vitamin E levels decline due to aging and exposure to ultraviolet light, providing further evidence that it plays a role in protecting the skin from sun-related aging ("

photoaging

").

2
Vitamin E Popular Uses & Potential Benefits for the Skin

>Vitamin E is one of the most popular skincare ingredients, used in dermatology and found in a wide variety of supplements and topical products (creams, lotions, ointments, oils, etc.) for over 50 years. As a skin nutrient, vitamin E is used to: 3
Protect the skin from sunburn and associated pain
Protect the skin from long-term ultraviolet light, which accelerates wrinkles, dryness, and other signs of aging
Help reduce and heal scarring from acne, surgery, and other causes
Improve eczema and other skin disorders
Heal burns and wounds
Despite this wide range of skincare uses, there is a lack of high-quality clinical trials backing the use of oral and topical vitamin E. As it stands, only vitamin E's eczema benefits are backed by human studies, and even here the evidence is minimal.
Although many animal and cell culture studies back vitamin E's photoprotective effects against UV light, these findings have not been confirmed in humans. However, the combination of vitamin C & E as a topical treatment may be effective at preventing UV damage. Meanwhile, other skin uses of vitamin E have negative findings or no clinical evidence at all.
In summary, as one recent review paper on the dermatological uses of vitamin E concluded: "there is a lack of controlled clinical trials providing a rationale for well-defined dosages and clinical indications for oral and topical vitamin E. After so many years of research on vitamin E, it is still unclear as to whether millions of dollars worth of vitamin E products paid for by patients and consumers have been of any benefit." 4
Did you know? Most anti-aging creams contain 0.5%–1% of vitamin E.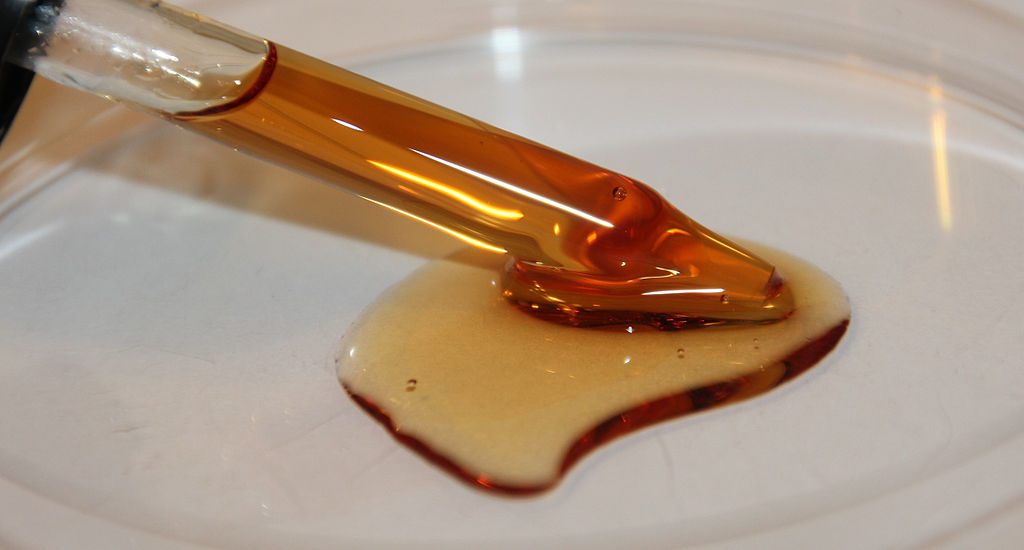 R
Research

Animal Research

Animal and isolated cell culture studies report that vitamin E has photoprotective properties that defend the skin against ultraviolet light. Specific findings indicate that:
Topical vitamin E appears to protect against skin photoaging, sunburn, and reddening caused by ultraviolet light exposure in rodents 5 6 7
H
Human Research

here are few clinical studies of vitamin E, with findings indicating that it may improve symptoms of eczema, and protect against sunburn when combined with vitamin C.

Vitamin E (400 IU) supplementation may improve eczema

This randomized, double-blind, placebo-controlled study examined the effects of vitamin E supplementation on atopic dermatitis (eczema). A total of 70 people with mild to moderate eczema were given placebo or vitamin E (400 IU) daily for 4 months. The vitamin E group had better improvement in all symptoms (except insomnia) than placebo.
The researchers concluded that "…vitamin E can improve the symptoms and the quality of life in patients with AD." 10
In this randomized, single-blind, placebo-controlled study, 96 people with atopic dermatitis (eczema) were given placebo or vitamin E (400 IU) daily for 8 months. Compared to placebo, vitamin E significantly improved atopic dermatitis and associated levels of immunoglobin E (IgE).
The researchers concluded that "…VE could be an excellent therapeutic tool for atopic dermatitis." 11
Vitamin E (400 IU) does not appear to protect the skin from UV radiation
This study tested whether vitamin E and beta carotene can protect against ultraviolet radiation (UVR). Sixteen people took vitamin E (alpha-tocopherol, 400 IU) or beta-carotene (15 mg) daily for 8 weeks, and had their skin examined before and after exposure to UV radiation. Vitamin E supplementation increased skin vitamin E levels, but neither supplement reduced measures of oxidative stress in the skin following UVR exposure.
The researchers concluded that "Vitamin E or beta-carotene supplementation had no effect on skin sensitivity to UVR." 12
Vitamin E (1000 IU) in combination with vitamin C may protect against sunburn and ultraviolet damage
This randomized, double-blind, placebo-controlled study assessed the ability of vitamins C & E to protect against sunburn. Twenty people took vitamin C (2 g) with placebo or 1000 IU vitamin E, and had their reaction to sunburn tested before and after 8 days of supplementation. The vitamin group experienced increased protection against sunburn.
The researchers concluded that "Combined vitamins C and E reduce the sunburn reaction, which might indicate a consequent reduced risk for later sequelae of UV-induced skin damage." 13
D
Dosage for Skin
The most common supplemental dose of vitamin E in studies is 400 IU
Standalone vitamin E supplements usually provide 400-1000 IU dosages
Multi-ingredient beauty (skin, hair, nails) supplements typically contain smaller (e.g. 15 IU) vitamin E dosages
Topically-applied vitamin E is absorbed well, with concentrations as low as 0.1% demonstrated to increase skin levels 14
Vitamin E side effects. Applying vitamin E to the skin can cause inflammation in some people, whereas high oral doses can cause nausea, diarrhea, and other common side effects.
A
Available Forms
The vast majority of vitamin E supplements use the d-alpha tocopherol form, and some also add in other forms such as d-gamma tocopherol.
As a supplement, vitamin E is most commonly sold in softgels.
As a topical product, vitamin E is commonly sold in the form of oil. In addition, it is used as an ingredient in a wide range of cosmetic products (lotions, creams, etc.)
<Supplements in Review Recommendation
Vitamin E 400 IU for skin health, as a supplement or topical product.
There isn't enough research evidence to recommend vitamin E for skin health. Despite being one of the most widely-used compounds in skincare supplements, cosmetics, and treatments, there is a surprising lack of research backing vitamin E. As it stands, there is only evidence that it may help with eczema and protect the skin from UV radiation when combined with vitamin C.
You can use vitamin E in many forms. Although most available clinical studies of vitamin E used supplements, there isn't enough evidence to support the use of either oral or topical vitamin E for skin health. If you go with supplements, we recommend daily dosages of 400 IU.