Semi-essential amino acid enhances circulation and protein-synthesis for potential boosts in testosterone.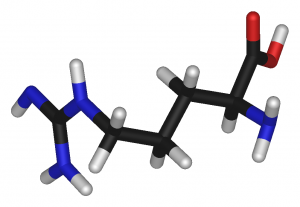 Simultaneously produced in the body and required through dietary consumption, L-Arginine is a conditionally essential amino acid that becomes conditionally more essential for male health through the passing of years. Offering cardiovascular benefits to both elderly and athletic men, L-Arginine is believed to potentially help T-status through a few indirect pathways—which include:
Increasing testicular blood flow. Vasodilation is the primary function of L-Arginine and a huge benefit for testicular health.
Enhancing T delivery. By increasing blood flow, L-Arginine makes it easier for serum T to get to where it needs to go.
Facilitating protein-synthesis. Protein makes muscle and "making" muscle has been shown to increase T-production.
Overview
As men get older, blood circulation decreases—which becomes most notable in the dreaded area of erectile dysfunction. One of the means to combating this is supplementing L-Arginine, a semi-essential amino acid involved in nitric oxide (N.O.) production & protein-synthesis that's been shown to increase blood flow to the penis. Naturally, due to its relation with male sexual health, Arginine has been increasingly studied for a more fundamental male function: Boosting testosterone.1
As an amino, Arginine can be acquired naturally through protein-rich foods–such as turkey, chicken, pork, peanuts, cheese–but, for the health-conscious, the healthier (fat-free) option would be a quality, condensed Arginine supplement.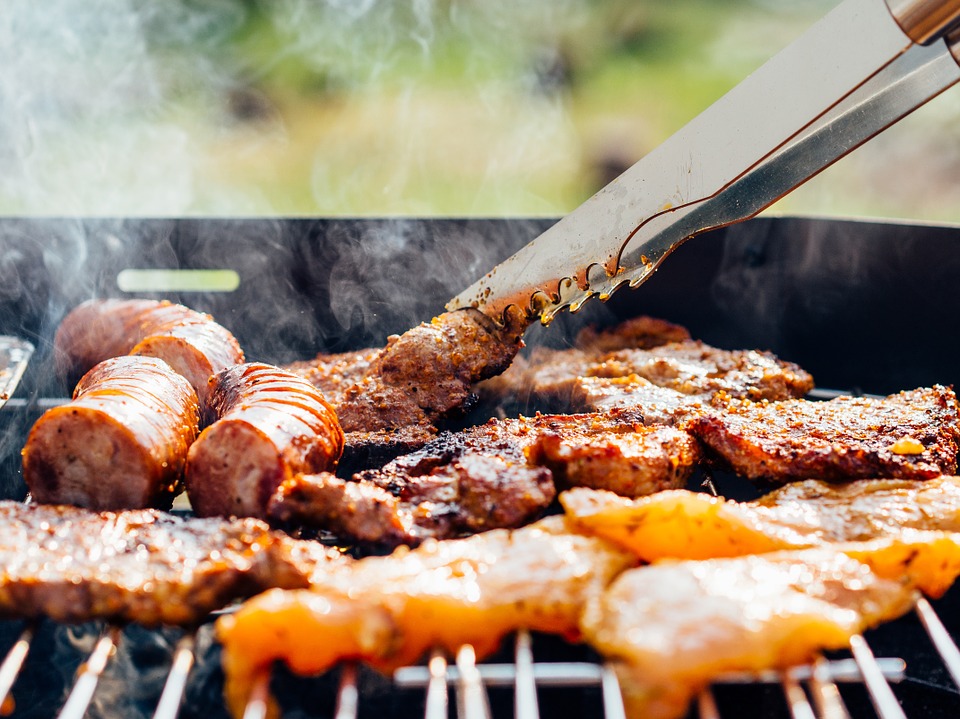 While the compound has proven to be an effective PWO enhancer—utilizing its increased circulatory effects for bigger "pumps" & energy delivery—its status as a T-booster is slightly contradictory. Namely because its role as an N.O.-booster doesn't directly increase T levels.
Yet, through a few indirect circulatory pathways, Arginine might be able to benefit T-status for many men—ranging from the beefy bodybuilders to the well-aged gentlemen.
Here's how L-Arginine might work for you:
How L-Arginine Might Help T
Increases testicular blood flow
One of L-Arginine's primary functions (and the reason it's found in many PWO supplements): L-Arginine increases nitric oxide production. And the primary effect of increased N.O. is increased vasodilation throughout the body. In regards to T-boosting, this potentially aids T-production by increasing delivery of oxygen & nutrients to the testes' Leydig cells (location of T-production). While most Arginine users anticipate this function mainly for its ED alleviation, it may also support T levels.2
Enhances T bio-activity
Another benefit N.O. boosting has on T status is its increased delivery of the sex hormone itself. Through the increased vasodilation, released T levels are (to use a bodybuilding term) "pumped" throughout the body—essentially helping T to get to where it needs to be. The result is less stagnant T for quicker, more "on-the-spot" male benefits.
Helps strength-training related T-boosts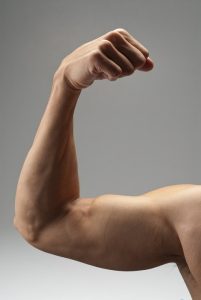 Here's what we call a "stretch"—as in we're slightly reaching for this T-boosting benefit of Arginine due to the indirect route it takes to get there. Yet, odds are if you're going to experience T-boosts from this compound, it'll happen through this pathway.
Heavy-resistance strength training has been shown to increase growth hormone levels & protein synthesis—and supplementing Arginine has been shown to increase them even further.3 In other words, Arginine makes it easier to build muscle, inducing an anabolic "virtuous cycle" metabolism, because when you have more muscle, you're more likely to produce T.
Admittedly, this "virtuous cycle" can be achieved simply through exercise (i.e. without Arginine), but the compound's boost on growth hormone secretion seems to expedite the process.
Research
Animal Research
While human trials are limited, both in terms of numbers & quality, Arginine is backed by plenty of pre-clinical animal research—several of which demonstrate an association between Arginine's well-known N.O. boosting function and increased active levels of testosterone.
One rat study in particular found that Arginine supplementation increased:
Testicular blood flow
Serum T levels4
And the established connection here between increased blood flow and enhanced testicular activity (e.g. steroidogenesis) was further supported by a separate rat study, which analyzed Arginine's effects on T—in addition to corticosterone, LH, and prolactin:
The results found that Arginine supplementation increased T and corticosterone (adrenal steroid hormone), yet had no effect on LH and prolactin.5
This indicates that Arginine's bio-mechanisms might act directly on the sites of T production, most likely through the increased testicular blood flow suggested by the first rat study.
Yet, whether this translates directly into human anatomy or not remains relatively unknown, considering the number of failed attempts at discerning a connection between Arginine & T-boosting in the few available qualified human studies.
Human Research
High & low long-term Arginine concentrations failed to increase anabolic T levels.
In a randomized, double-blind, placebo-controlled study on the chronic supplementation of Arginine, researchers assessed the amino acid's bio-effects on various endurance, endocrine, and metabolic measures—including pre-&-post-exercise T levels. Thirty male endurance athletes were divided into 3 groups based on Arginine administration—1) High Arginine content (5.7 g), 2) Low Arginine content (2.8 g), 3) Placebo—to gauge any degree of dose-dependency as well.
At the end of the 4 weeks, the researchers found that long-term Arginine supplementation offered no significant results, "show[ing] independent of dosage no influence on performance, selected metabolic or endocrine parameters"—which includes T and other exercise-related hormones.6
Arginine + Ornithine had no effect on T, yet enhanced growth hormones.
Commonly found in conjunction due to their similar roles in the Urea cycle, Arginine + Ornithine were administered to heavy-resistance strength-trained athletes to investigate the duo's effects on anabolic/catabolic hormones. The hormones of interest were growth hormone, insulin-like growth factor-1, cortisol, insulin, and T—namely in their relation to the muscle tissue response to exercise.
Similar to the previous study, the researchers found no significant effect on T following Arginine (+ Ornithine) supplementation—yet, significant increases in both growth hormone and insulin-like growth factor-1 were observed. Bear in mind, that, regardless of Arginine, all hormones were elevated in response to exercise.7
All-in-all, Arginine seems to assist in functions that might indirectly increase healthy T levels (e.g. more GH equals bigger muscles equals more T)3, but we need more well-established human trials to fully determine Arginine's effect on T.
Dosage
The standard T-boosting dose for L-Arginine is:
3 g – 6 g
Taken up to 3 times daily for a combined 9 g – 18 g total
To maintain adequate Arginine levels throughout the day, you'll need to aim for the 15 g – 18 g daily threshold—but no more than 10 g per serving.
Did you know? L-Citrulline, a similar amino to L-Arginine, is more effective at maintaining Arginine levels for a longer period of time?—therefore requiring a smaller dosage than Arginine. This may be due to Citrulline's conversion to Arginine in the kidneys, which escapes the risk of intestinal denaturation afforded by straight Arginine supplementation.
Side Effects
For the most part, L-Arginine is relatively safe over a long period of supplementation with an upper safety limit of around 20 g daily—although higher dosages have been deemed safe (albeit on a short-term dosage schedule).9
Surpassing this or acutely consuming more than 10 g can lead to gastrointestinal discomfort & diarrhea due to the excess N.O. stimulation in the gut, which draws excess water & electrolytes into the G.I. tract.
Take note: L-Arginine in a condensed form (i.e. pill) runs a higher risk of side effect than a more "spread out" powder form due to the higher osmolytic effect of the former during digestion.
Available Forms
Arginine supplements come in various product forms—capsule, tablet, powder—but are most commonly found among other ingredients in a T-booster stack. However, regardless of the product its cased in, not all Arginine is the same and can differ in potency & efficacy based on its chemical structure:
L-Arginine. 100% pure Arginine. Shown to effectively increase N.O. production, but is easily denatured in the liver & intestines when consumed orally.
Arginine HCl. Synthetic Arginine bound with an HCl molecule to enhance absorption and taste. Ranges from 70% to 83% pure Arginine.
Arginine Alpha-Ketoglutarate (A-AKG). Either 1:1 or 2:1 ratio of Arginine to AKG. Advertised specifically for the bodybuilding community, but its Arginine benefits can support men of all ranges of activity.
Seemingly, with increased absorption comes the trade-off of decreased Arginine content—which is still largely subjected to the liver & intestines. Due to this, many users have turned to Citrulline, which passes freely to the kidneys for an average 80% conversion rate to bio-effective Arginine. Citrulline comes in two forms: L-Citrulline & Citrulline Malate, with the latter being the preferred option.10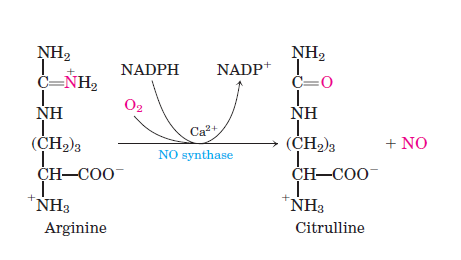 Supplements in Review Recommendation
Arginine-AKG powder, 15 g to 18 g daily.
Not a direct T-booster, but great for male health. This seems to be the general consensus on this N.O. booster. More often than not, you're going to encounter this amino acid in PWO & muscle mass stacks. However, Arginine's validity in testicular health makes it a worthy addition for T-boosting stacks geared towards sexual health as well.
No results? Try Citrulline Malate. Arginine has a notoriously poor oral bioavailability rating, causing many users to believe the amino "doesn't work." If you fall in this category, consider switching to the easier-to-absorb Citrulline before giving up on Arginine's N.O. boosting benefits. Or, you can always skip Arginine and go straight for Citrulline (although many products simply offer both).
Research