Celadrin's® unique anti-inflammatory joint formula is backed by clinical research.


Celadrin is an anti-inflammatory supplement used to relieve arthritis and improve joint function made by American company Imagenetix. This Celadrin review details its advantages over plain joint supplements:
Patented. Celadrin is patented for relieving arthritis and other inflammatory conditions.
Clinically Researched. Unlike basic joint supplements, Celadrin's effectiveness is proven by human studies.
Unique formula. Celadrin's formulation of cetylated fatty acids (CFAs) is not found in any other supplement.
Overview
Celadrin is a patented blend of anti-inflammatory compounds used for supporting joint health and function. The main active ingredients in Celadrin are called cetylated fatty acids (cetyl myristoleate, cetyl myristate, cetyl palmitoleate, cetyl laureate, cetyl palmitate, and cetyl oleate) – natural fat compounds made from bovine tallow oil.
Thanks to its unique formula, lack of notable side effects, and research evidence, Celadrin is one of the most popular joint health supplements available. Although it is mainly used by people with arthritis, Celadrin is also popular with athletes and other individuals who may suffer from joint inflammation and pain.
Celadrin can come in one of three forms: capsules, tablets, or cream. Both the capsule and cream formulations have been proven to help with arthritis in clinical trials, although most people prefer the convenience of capsules.
Celadrin works in a similar way to the omega-3 fatty acids DHA and EPA found in fish oil. More specifically, it:
Supports Cell Membranes. Each cell in the body is surrounded by a membrane composed of lipids (fats). Celadrin's unique lipid composition supports the function of the cell membrane, helping protect it – and the cell itself – from various stressors.
Decreases Inflammation. Inflammation is regulated by the immune system and plays a central role in joint issues. Celandrin helps suppress inflammation through multiple mechanisms, including the reduction of pro-inflammatory cytokines, and inhibition of arachidonic acid and 5-lipoxygenase, two inflammatory mediators.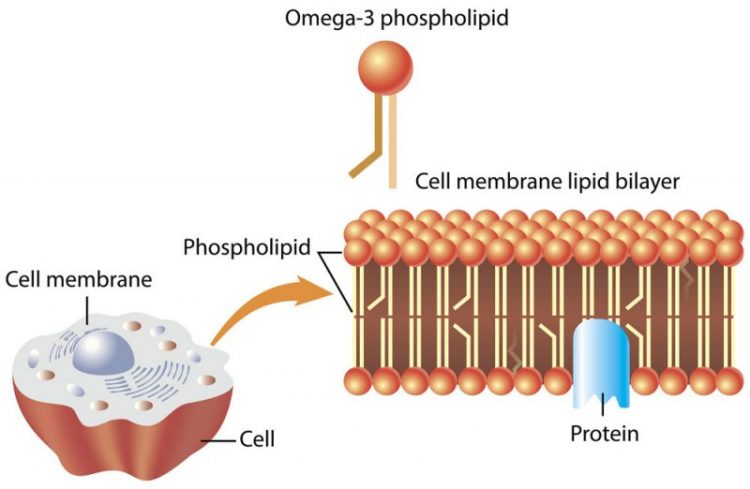 Cetyl myristoleate
was the first CFA to be discovered in the 1970s. Since then, animal and human studies have showcased its anti-arthritic effects.
Celadrin Patents
Celadrin is patented for alleviating arthritis and other inflammatory joint disorders, as well as proriasis and periodontal (gum) disease. Under this patent, Celadrin is suggested to work through reducing inflammation (US patent 7612111).
Celadrin + SAMe Mixture
Under this patent, Celadrin is mixed together with S-Adenosyl-Methionine (SAMe), a natural compound best known for its nootropic and joint-supportive effects. Research shows that SAMe may be capable of reducing arthritic inflammation, resulting in reduced pain and improved joint function. 1 According to the patent, SAMe helps to regenerate cartilage, while Celadrin helps to protect cartilage from damage (US patent 20070238695).
Celadrin Nutritional Supplement Uses
Joint Health Supplements
Celandrin is one of the most popular supplements for alleviating arthritis and improving joint function. It can be sold by itself or in combination with other joint-supportive compounds such as MSM and glucosamine. Celadrin's research-backed benefits include improvements in ability to climb stairs, timed up and go test, range of motion, joint pain, and muscle endurance.
In addition, studies report that Celadrin cream can provide relief as quickly as 30 minutes after application. There is also some early evidence that Celadrin (in the form of chews) can alleviate arthritis in dogs. 2
According to the results of a preliminary study, Celadrin cream can also potentially alleviate psoriasis, an inflammatory skin condition.
3
Celadrin Brand Advantages
Celadrin boasts several advantages over basic CFA and other joint health supplements:
Research evidence. Unlike single-ingredient cetylated fatty acids (CFA) products and most joint health supplements, Celadrin's effectiveness is backed by human studies.
Unique formula: Although some supplements sell individual CFAs such as cetyl myristoleate, the multi-CFA blend of Celadrin is unique.
Lack of side effects: Celadrin lacks the serious side effects of nonsteroidal anti-inflammatory drugs (NSAIDs) – the standard therapy for arthritis.
Celadrin Research
Human Research
Celadrin in its oral (softgels) and topical (cream) forms has been shown to reduce pain and improve joint function in individuals with arthritis.
Celadrin cream may improve joint function in osteoarthritis
The effects of Celadrin on knee osteoarthritis (OA) were investigated in a randomized, double-blind, placebo-controlled study. Forty people with knee OA used placebo or Celadrin cream twice daily for 30 days. The Celadrin group saw improvements in their ability to sit down, stand up after sitting, climb stairs, and balance, as well as knee mobility.
The researchers concluded that "Use of a CFA topical cream is an effective treatment for improving knee ROM, ability to ascend/descend stairs, ability to rise from sitting, walk and sit down, and unilateral balance." 4
Celadrin cream with or without menthol appears to alleviate arthritis
This follow-up study examined the effects of adding menthol – a popular topical pain-reliever – to Celadrin. A total of 28 participants with knee osteoarthritis, or severe elbow or wrist pain were tested before and after 1 week of using Celadrin with menthol. Those with knee OA experienced improvements in stair climbing, balance, and other measures of arthritis pain and mobility, while those with severe pain improved in local muscular endurance and had less pain.
The researchers concluded that "…Our data provide further support for the use of a topical cream consisting of a blend of cetylated fatty acids and menthol in the treatment of individuals with arthritis of the knee, elbow, and wrist." 5
Celadrin capsules (2100 mg) may help alleviate osteoarthritis
This randomized, double-blind, placebo-controlled study tested the benefits of Celadrin for knee osteoarthritis. A total of 64 participants took 6 placebo or CFA (Celadrin, 350 mg) capsules daily for 68 days and had their knee function evaluated. The Celadrin group experienced improvement in knee flexion and on the Lequesne Algofunctional Index (LAI), a measure of knee function and pain.
The researchers concluded that "CFA may be an alternative to the use of nonsteroidal antiinflammatory drugs for the treatment of OA." 6
Celadrin cream may improve the exercise trainability of OA patients
This randomized, double-blind, placebo-controlled study examined the use of Celadrin in osteoarthritis (OA). A total of 40 people with knee OA used placebo or Celadrin cream twice daily and were tested before and after 30 days of use. The Celadrin group saw improvements in their ability to balance (postural stability), which was attributed to reduced pain when standing.
The researchers concluded that "Such over-the-counter treatment may help improve the exercise trainability of people with OA."7
Celadrin Dosage
Standalone Celadrin supplements typically provide 500-525 mg softgels
Multi-ingredient products also use 500 mg doses of Celadrin
Clinical studies have either used unspecified Celadrin cream doses, or 2100 mg capsule doses
Supplements in Review Recommendation
Celadrin® as cream or 1050-2100 mg softgels.

Celadrin is a research-backed joint supplement known for its unique formula. Celadrin's formula is not found in any other supplement and is proven to be effective in clinical trials, making it a solid choice for alleviating arthritis and other joint issues.
Celadrin can be used topically or orally. Supplements recommend taking 1050 – 1500 mg of Celadrin softgels daily, but research shows that doses of up to 2100 mg are safe. In addition, you can also use Celadrin topically as a cream.