Dietary fiber Fibersol® is the top digestion-resistant maltodextrin for intestinal health and fat loss.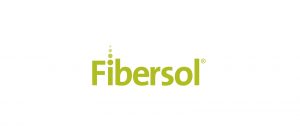 Fibersol is a patented brand for digestion-resistant maltodextrin that is drawn from corn starch and has demonstrated a capacity to support digestion and fat loss. Key advantages of Fibersol over similar generic supplements include the following:
Patented. The technique for producing Fibersol from corn starch is protected by U.S. and Japanese patents.
Stabilized. Manufacturing of the digestion-resistant maltodextrin has limited room for error since the fiber is acid-, heat-, and process-stable.
Certified. Fibersol has Kosher and Pareve certification as well as U.S. Food and Drug Administration (FDA) approval.
Researched. Numerous clinical studies have verified the safety of Fibersol and its value as a dietary fiber.
Overview
Fibersol comprises a series of corn-based, low-viscosity soluble fiber ingredients manufactured and distributed by a joint venture including Archer Daniels Midland Company, Matsutani Chemical Industry, and Matsutani America. Among the line of products are Fibersol-2AG, Fibersol-LQ, Fibersol-2L, and Fibersol-DLQ.
The predominant ingredient of Fibersol is a digestion-resistant maltodextrin that contains at least 90% dietary fiber, produced by a proprietary method involving the controlled breakdown of cornstarch. Its molecular bonds are not digested by the human digestive tract, allowing digestion-resistant maltodextrin to serve as a healthy substitute for sugar in most foods and beverages. Thus, Fibersol provides a boost of essential fiber to foods while minimizing caloric intake. In other terms, Fibersol offers a way to increase the benefits of fiber consumption without having to worry about the drawbacks of digestible fiber.
Clinical research has shown that Fibersol can support intestinal function and consistency, as well as relieve constipation and various other complications associated with indigestion. Recent studies have also demonstrated the capacity of the digestion-resistant maltodextrin to increase feelings of fullness, which may pave its way for use in fat loss and weight management.
How Fibersol Works
The underlying mechanism behind Fibersol is that its starch linkages remain intact in the digestive tract. As such, it increases the presence of satiety hormones peptide YY (PYY) and glucose-like peptide-1 (GLP-1), which makes consumers feel fuller for a longer period of time, compared with those whose diet relies on other forms of fiber or carbohydrates. Fibersol may be capable of delaying hunger, indirectly decreasing the amount of food a person consumes, and, ultimately, reducing weight.
Did you know? Fibersol meets the nutritional criteria requirements for labeling as a dietary fiber by both the American Association of Cereal Chemists (AACC) and the Institute of Medicine in the 2002 Dietary Reference Intakes Report for Fiber.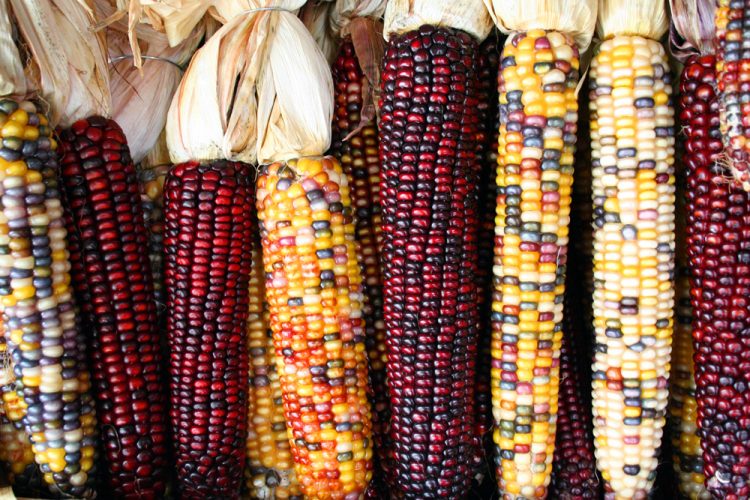 Fibersol Patents
Fibersol production
The inventor of Fibersol, Matsutani Chemical Industries, holds the rights to several Japanese patents and U.S. Patent 9353392 that cover its method for producing indigestible maltodextrin. Some of the key steps to the process including breaking down and liquifying corn starch.
In addition, the company has applied for a patent to protect a method for making a type of indigestible maltodextrin that includes the alternative sweetener high-fructose corn syrup (U.S. 20070231454).
Fibersol Nutritional Supplement Uses
Above all, Fibersol is a healthy source of fiber. It has been incorporated into various types of supplements:
Digestion Supplements
The high stability of Fibersol makes sure it helps maintain the consistency of intestinal movement as well as mitigate gastrointestinal (GI) discomfort. Moreover, taking the fiber may foster the growth of "good" bacteria in the GI tract, which can promote laxation (i.e., reduce constipation) and ease the production of gas.
Protein Supplements
Dietary fibers like Fibersol are able to breakdown protein and thus enhance its absorption in the body. In addition to this benefit, Fibersol is particularly well-suited as an addendum for protein supplements because of its organoleptic attributes, which allow Fibersol to improve the mouthfeel and mask the bitterness common to high protein products, without contributing any undesirable flavor.
Fat Loss Supplements
Fibersol may act as a fat loss supplement by enacting several benefits:
Increasing satiety
Decreasing caloric content
Improving fat metabolism
Fibersol can replace 4 kcal/g of carbohydrates with 1.6 kcals/g, and 10 g of sugar from carbohydrates with 0.2 g — reducing total calorie and sugar intake substantially.
Fibersol Advantages
Fibersol offers several advantages compared with generic fiber supplements:
Clinical research: Numerous clinical studies have corroborated the safety and effectiveness of Fibersol as a health supplement.
Low-calorie content: Unlike many similar fiber, Fibersol provides the digestive benefits of fiber supplementation while also reducing sugar and calorie content.
Stabilized: Fibersol is very stable all throughout processing, including under acidic and high heat conditions, meaning that it is easy to formulate into drinks and solid bars.
Certified: It holds GRAS (generally recognized as safe) status from the FDA as well as Kosher and Pareve certification from the Orthodox Union.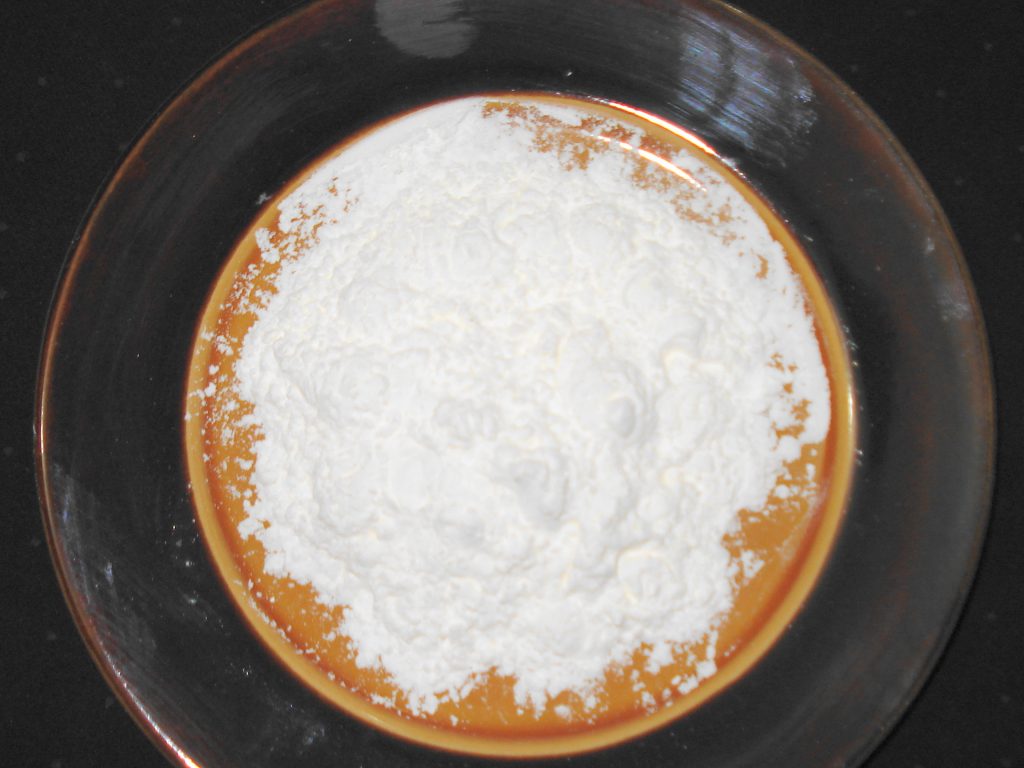 Fibersol Research
Human Research
There are nearly a hundred clinical trials assessing the safety Fibersol and its effectiveness for improving digestion and fat metabolism. Several such studies are outlined below.
Fibersol (10 g) may increase fullness and delay hunger
In this randomized, double-blinded, placebo-controlled study, 19 adults ate a meal with a placebo, 0 g, 5 g, or 10 g of Fibersol. Only the 10-g Fibersol group experienced significant delays in hunger and increased satiety for 1.5 to 2 hours after eating. Levels of satiety hormones PYY and GLP-1 were also elevated to a statistically significant degree in the 10-g Fibersol group compared with the other groups.
The researchers concluded that "Fibersol-2 with a meal stimulated production of satiety hormones and enhanced satiety."1
Fibersol (15 g) may serve as a probiotic and improve gastrointestinal tolerance
In this randomized, double-blinded study, 38 adults took 15 g of generic maltodextrin, 15 g of Fibersol, or 7.5 g of maltodextrin plus 7.5 g of Fibersol every day for 7 weeks. Compared with the other groups, the 15-g Fibersol group had increased levels of "good" bacteria (Bifidobacterium), improving gastrointestinal tolerance.
The researchers concluded that "resistant maltodextrin supplementation was well-tolerated, resulted in favorable fermentation characteristics in the large bowel, and also resulted in a change in bacterial populations."2
Fibersol (5 g) may reduce fat absorption and increase fat excretion
In this double-blinded, randomized, placebo-controlled study, 10 adults took either a placebo or 5 g of Fibersol every day for a 10-day period. Those who consumed Fibersol had significant increases in the weight and size of their feces, which included non-decomposed lipids, compared with those who ingested the placebo.
The researchers concluded that "resistant maltodextrin suppresses lipid absorption and promotes the excretion of lipid into feces by delaying the release of fatty acids from micelles in the lipid absorption process."3
Fibersol (18 g) may reduce abdominal fat and improve fat and sugar metabolism
In this randomized, double-blinded, placebo-controlled investigation, 30 patients with metabolic syndrome took a tea containing either 9 g of the resistant maltodextrin (RMD) Fibersol or a placebo three times a day for 12 weeks. By the end of the period, the Fibersol group had statistically significant decreases in waist circumference, abdominal fat, fasting blood glucose, and blood triacylglycerol (TG) levels from baseline. These effects ultimately decreased the number of risk factors for metabolic syndrome by 12, compared with a decrease of 7 for the placebo group.
The researchers concluded that "continuous ingestion of RMD may improve the risk factors of metabolic syndrome by reducing visceral fat and improving glucose and lipid metabolism."4
Fibersol Dosage
Clinical trials have used 4.2 – 18 g per day of Fibersol.
Fibersol supplements are typically available as a powder, with recommended daily serving sizes of 5 – 10 g.
Fibersol is 90% digestion-resistant maltodextrin fiber and can easily be integrated into most types of beverages, processed foods, cultured or frozen dairy products, and dietary supplements.
Supplements in Review Recommendation
Fibersol is the premier digestion-resistant maltodextrin supplement. As a natural, low-calorie fiber product, Fibersol is innately useful for digestion and gastrointestinal tolerance. What makes it stand out among fiber supplements is its array of health benefits, including reducing fat and sugar absorption, increasing fat and sugar excretion, increasing feelings of fullness and delaying hunger, and decreasing abdominal fat.
Start with a small 5-g dose of powdered Fibersol. As an FDA-approved dietary supplement, Fibersol can be taken in very high doses with little negative effect on the body. Clinical trials have administered as much as 18 g of Fibersol per day to adults. However, we recommend starting off with a daily dose of 5 g of Fibersol to improve digestion and weight management.