Animal Research
e: 18pt;">
A cactus-like South African succulent used in local health traditions, Hoodia is used for appetite control.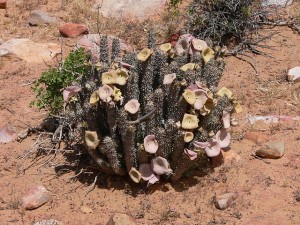 Various species of Hoodia, most notably Hoodia gordonii, have been consumed by South African tribal people to help ease thirst and hunger. Although technically not a "fat-burner," Hoodia has been suggested to help with weight management efforts via one key bio-activity:
Hoodia may help to suppress & control appetite, which in turn leads to lower food intake and subsequent weight loss.