Triphala fat loss supplements are suggested to enhance digestion while stabilizing blood sugar and lipid levels. 
Triphala is an herbal formula consisting of three distinct fruit-bearing plants. Triphala supplements for fat loss are suggested to work by:
Maintaining proper digestion. Triphala enhances the gastrointestinal environment and function.
Exerting hypoglycemic effects. Research suggests it may reduce sugar and lipid levels.
Reducing carbohydrate absorption. The amalaki component may limit enzymes responsible for carbohydrate absorption.
Overview
Triphala, or itrifal saghir, is a combination of the seedless fruits of three deciduous trees: amalaki (Emblica officinalis), bibhitaki (Terminalia bellirica), and haritaki (Terminalia chebula). Each of these plants bear health-promoting properties in their own right and are used in Ayurvedic medicine for various treatments. Amalaki is particularly growing in popularity as a green food supplement.
When taken together, these three plants work harmoniously to rejuvenate the body. The potential therapeutic effects of triphala are many, some of which include boosting the immune system, reducing inflammation, fighting infection and radiation, and preventing dental caries.1
The most widely recognized benefit of triphala in herbal medicine is its capacity to promote gastrointestinal health. Early research has demonstrated its penchant for fostering the proper digestion and absorption of food, reducing cholesterol and sugar levels, enhancing blood circulation, and protecting the stomach from hyperacidity. These upshots have spurred belief in its role as a fat burning supplement.
Animal studies have shown triphala to be capable of behaving like an
adaptogen
— defending against cold-induced
stress
, noise-induced stress, and oxidative stress.
2
3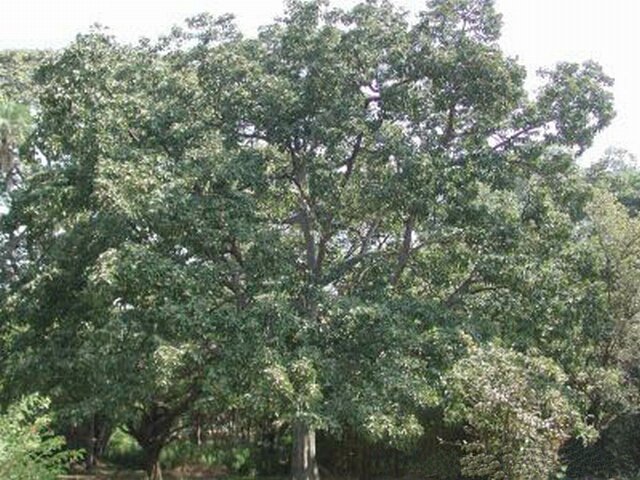 How Triphala Fat Loss Supplements May Help
Inhibit carbohydrate absorption enzymes
The amalaki portion of triphala has been shown to inhibit carbohydrate absorption enzymes, notably α-glucosidase and α-amylase.4 This mechanism may lower blood glucose levels and improve lipid profile.5
Reduce cholesterol and triglycerides
Research has further shown amalaki capable of reducing both cholesterol and triglyceride levels in animals, although the mechanism behind the process is still unclear.6
Uptake glucose
The other two components of triphala, bibhitaki and haritaki, contain active ingredients that enhance the glucose uptake function of peroxisome proliferator-activated receptor alpha and gamma (PPARα and PPARγ) without inducing adipogenesis.7 This mechanism may bolster fat loss especially in diabetic patients. The main active ingredients are sorbitol, ellagitannins, and gallotannins.
Triphala Fat Loss Benefits and Uses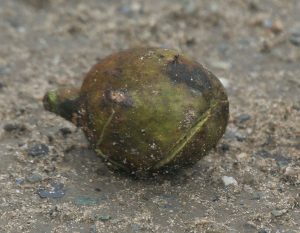 Triphala's fat loss advantages are diverse and supported mostly by animal studies.8 The potential benefits include:
Reducing weight and waist and hip circumference
Lowering blood sugar and fat content
Sustaining healthy gut microbiota, i.e., bacteria
Improving bowel movement
Imparting anti-obesity and anti-diabetic effects
Currently, the most common uses of the supplement entail maintaining a wholesome gut — the main implications of which are healthy digestion, absorption, and excretion.
The gum resin
guggul
is occasionally added to triphala supplements for added overall therapeutic effect.
Research
Animal Research
Animal research indicates that triphala may be able to:
Counter the effects of obesity in mice9
Reduce cholesterol and triglyceride levels in rats13
Human Research on Triphala Fat Loss Benefits
Early clinical studies display triphala's well-rounded potential in fat loss and weight management.
Triphala (10 g) may reduce weight as well as waist and hip circumference
In this randomized, double-blind, placebo-controlled investigation, researchers gave 5 g of either triphala or a placebo to 62 obese persons, 2 times a day for 12 weeks. The supplement group experienced statistically significant drops in weight (4.82 kg), decreases in waist circumference (4.01 cm), and decreases in hip circumference (3.21 cm) compared to the placebo group. The researchers reported no adverse side effects or changes.
The researchers concluded that "itrifal saghir brought a significantly greater weight loss than placebo during the study period in obese individuals. This was accompanied by a significant improvement in the waist and hip circumference."14
Triphala may improve bowel movement 
In this placebo-controlled investigation, 160 patients took either a placebo or one of three different triphala formulas every day throughout a 45-day period. The supplemented groups demonstrated considerable improvements in the amount, frequency, and consistency of stool compared to the placebo group. Moreover, the supplement showed good laxative property and helped manage hyperacidity.
The researchers concluded that "triphala can be used effectively in the treatment of constipation and other gastric problems."15
Triphala (5 g) may lower blood glucose levels in diabetics
In this placebo-controlled investigation, 60 patients with diabetes took either a placebo or 5 grams of triphala 2 hours after dinner every day for 45 days. Supplementation resulted in statistically significant decreases in fasting and non-fasting glucose levels, whereas taking placebo did not.
The researchers concluded that "supplementation of triphala (the three myrobalans) revealed significant lowering in the blood glucose levels."16
Dosage for Fat Loss
Successful clinical research studies have used from 5 – 10 g daily servings.
Typical supplements range from doses of 500 – 2000 mg per day.
Available Forms
Tablets or capsules
Powder or tea
Liquid extract with water
Supplements in Review Recommendation
Triphala Fat Loss Supplements, 1 g
Triphala has fat burning potential. So far, one clinical study has found that supplementation with the herb to directly leads to weight loss in obese persons. Though more backing is certainly warranted, evidence suggests potential for triphala fat loss benefits.
Start with 1 g of triphala. Although clinical trials offered high doses upwards of 5 g, we suggest taking 1 g of triphala (or 30 drops) 2 hours after dinner and at least half an hour before going to bed. Tablets, powder, and drops all seem to be equally effective options.