Animal research shows promise for moringa as a natural weight loss supplement.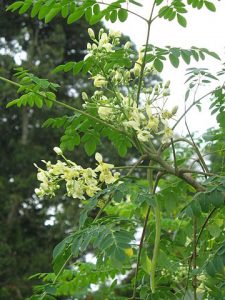 Also known as the drumstick tree, moringa has long been consumed for its nutritional and medicinal properties. Moringa may support weight and fat loss through:
Inhibiting gluconeogenesis. This mechanism may enhance lipolysis and fat oxidation – the breakdown and usage of fat for energy.

Boosting thermogenesis, which generates heat, resulting in more calories being burned.
Overview
Moringa oleifera is a tree native to the tropical and subtropical regions of the world. Moringa is widely used as food; its leaves, flowers, and seeds are highly nutritious and have earned it the title "miracle tree."
In fact, moringa is one of the most nutrient-dense plants in the world, and is particularly rich in protein, vitamins such as A & C, minerals such as calcium, magnesium, and iron, and phytochemicals such as beta carotene and isothiocyanate. Consequently, it is eaten much like a vegetable in India, Philippines, Nigeria and some other countries.
Aside from its nutritional value, moringa is also widely utilized as a medicinal herb. In particular, its leaves, roots, bark, and seeds have been a component of traditional medicine for centuries, used to fight infections and improve inflammatory, cardiovascular, gastrointestinal, and other disorders. Medical research confirms that moringa has an impressive range of health benefits:
Antiepileptic and antispasmodic
Anti-inflammatory
Antihypertensive
Antidiabetic
Antibacterial and antifungal
Hypolipidemic (cholesterol-lowering)
Hepatoprotective (protects the liver)
As a result, moringa has surged in popularity as a greens supplement taken to support overall health. In addition, there has been much interest in moringa as a fat loss supplement. Although research in this area is scarce, early animal studies report promising findings.
Did you know? Moringa is drought-resistant and can survive in poor soils, which makes it even more attractive as a food crop.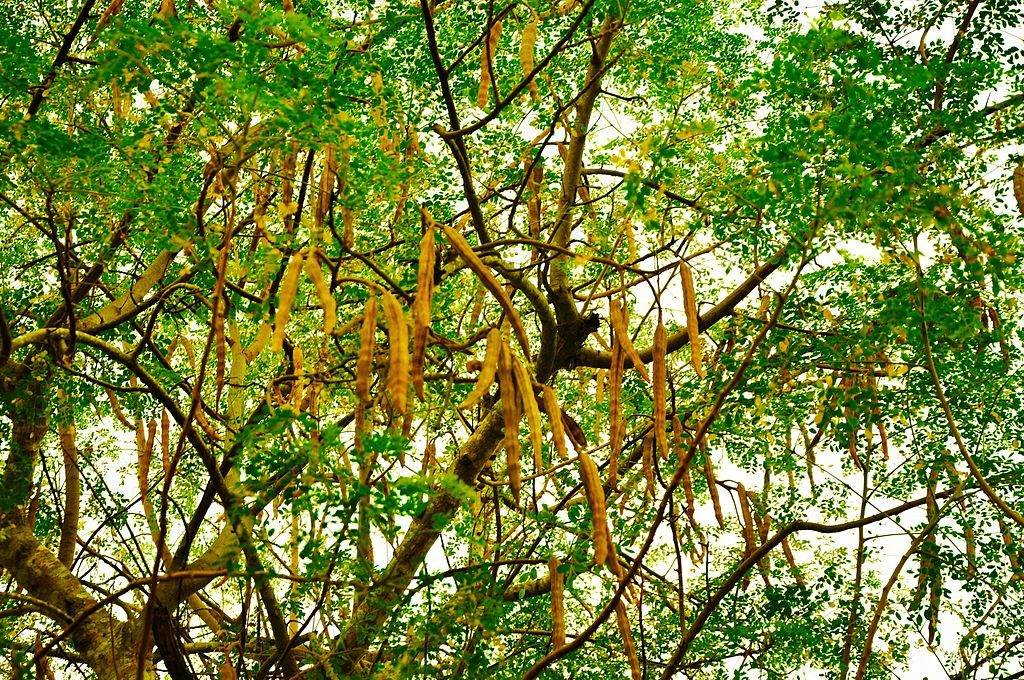 How Moringa Oleifera Might Help With Fat Loss
Researchers believe that the main compounds responsible for the weight and fat loss effects of moringa are called moringa isothiocyanates (MICs). These compounds are similar to isothiocyanates (ITCs) such as the sulforaphane found in broccoli, but are more stable and have higher biological activity. Both ITCs and MICs are proposed to help fight a wide range of conditions, particularly those characterized by inflammation and oxidative stress.
Inhibition of gluconeogenesis
Gluconeogenesis is a process through which the liver creates sugar from non-carbohydrate sources such as protein and fat. MICs have been shown to reduce gluconeogenesis, which improves insulin signaling and sensitivity, and may in turn increase lipolysis and fat oxidation.
Potentially boosting thermogenesis
Cell culture research has shown that moringa can increase thermogenesis (the generation of heat) during the transition of precursor cells into adipocytes (fat cells). This effect has in turn been shown to reduce accumulation of lipids (fats) in adipocytes, which can theoretically result in body fat loss. 1
Moringa Oleifera Popular Uses & Reputation for Fat Loss
Moringa is beginning to be used as a fat loss supplement because it has been shown to promote weight loss and prevent weight gain in animal studies. However, it has yet to be examined in clinical trials so it is difficult to say whether these fat loss benefits translate to humans. Another reason fat burners include moringa is because it:
Helps balance elevated blood sugar levels, which have been associated with obesity and poor appetite control
Has anti-inflammatory properties that may help alleviate the low-grade, system inflammation involved in obesity 2
Is highly nutritious and low in calories, serving as a replacement for less healthy foods
Is proposed to increase energy levels, which may indirectly aid weight loss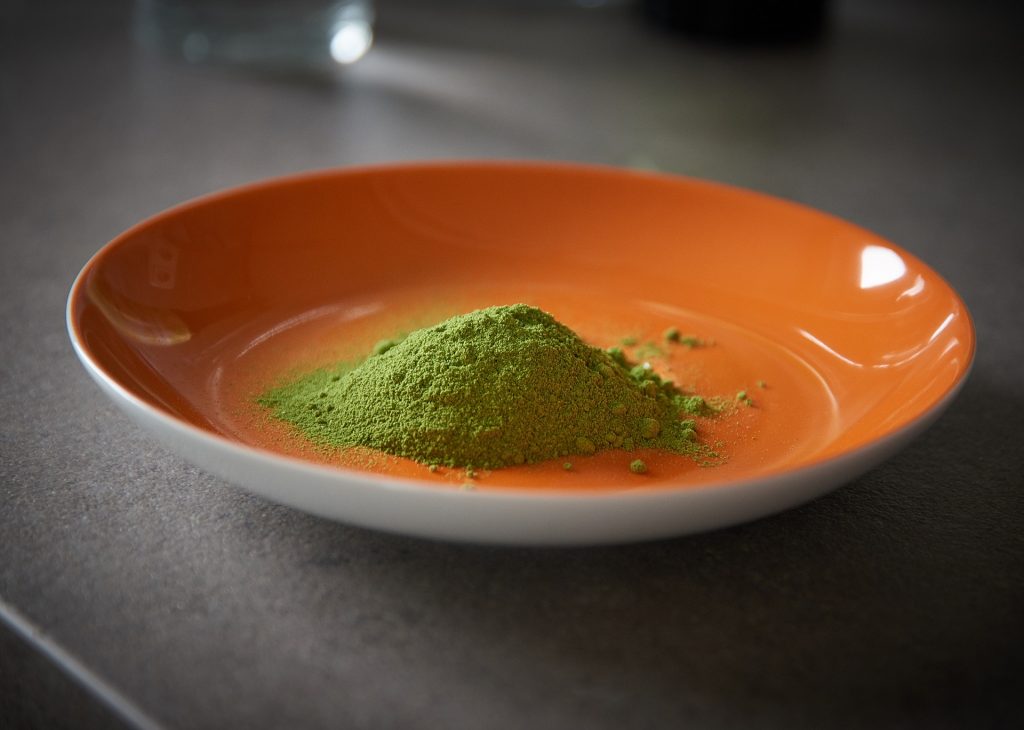 Research
Animal Research
Multiple animal studies have shown that moringa preparations can cause weight/fat loss and prevent weight/fat gain during a high-fat diet.
Moringa may be an effective dietary supplement for fighting obesity and diabetes
This animal study examined the antidiabetic and anti-obesity potential of moringa. A total of 24 mice underwent two separate experiments in which they were fed a very high-fat diet (control), or the same diet plus moringa concentrate (MC) for three months. Mice given MC gained 18% less weight compared to their control counterparts, had less fat accumulation, and more lean mass.
In addition, the MC-fed mice also saw improvements in glucose tolerance, insulin, cholesterol, leptin, and resistin levels, IL-1β and TNFα (inflammatory cytokines), fatty liver, and other measures of diabetes.
The researchers concluded that "…MC may be an effective dietary food for the prevention and treatment of obesity and type 2 diabetes." 3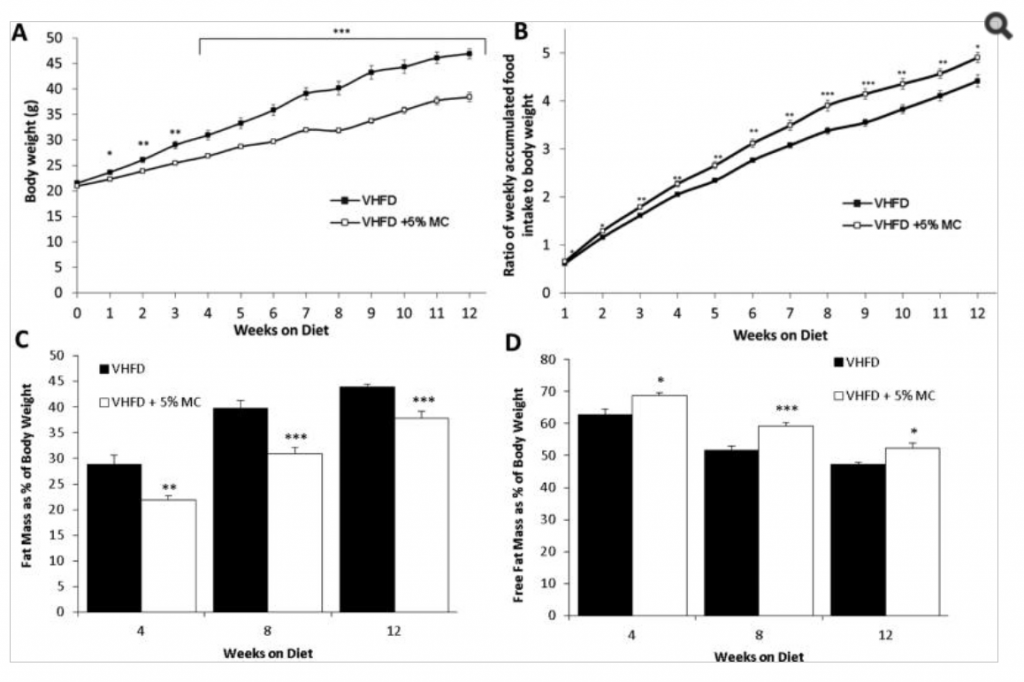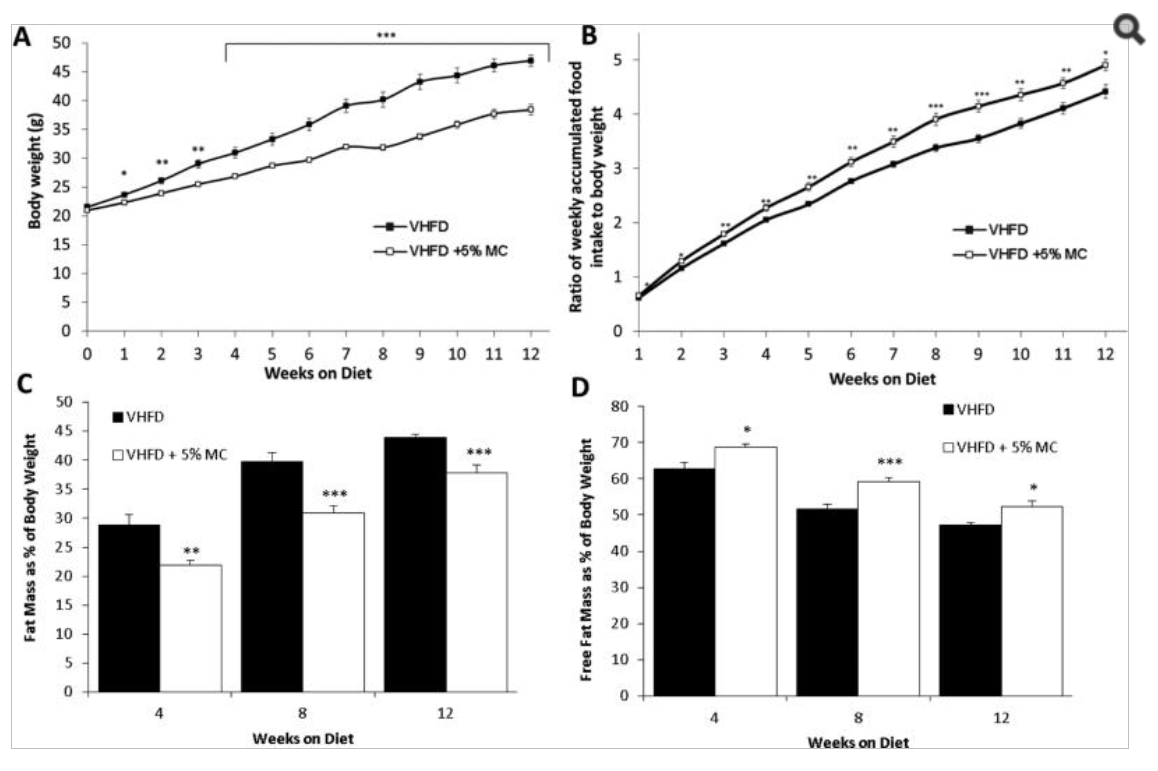 Moringa extract appears to reduce body weight in obese rats
In this study, 50 rats were split into 5 different groups and fed a high-fat diet to induce obesity. Two of these groups were given 200 or 400 mg moringa leaf extract per kg of body weight for 49 days. Whereas the high-fat diet group gained weight, the moringa-treated rats had a significant reduction in body weight and improvement of cholesterol and other blood lipids.
The researchers concluded that "…rats treated with Moringa oleifera (MO) have significantly attenuated the body weight…" 4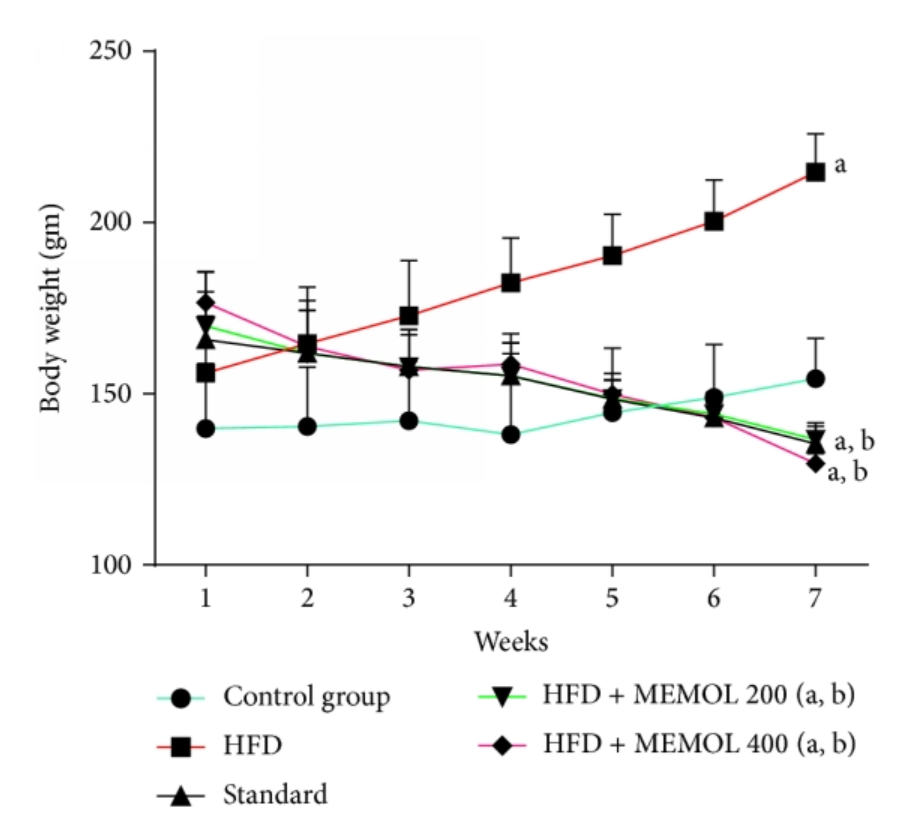 Moringa extract appears to reduce body weight and influence fat tissue-related hormones in mice
This study examined the biological mechanisms responsible for the anti-obesity benefits of Moringa. Obese female rats were given moringa extract (600 mg per kg body weight) daily for 12 weeks. The animals lost body weight and saw improvements in cardiovascular health. These benefits were linked to reduction of leptin and resistin – two hormones that are elevated in obesity – and an increase of adiponectin, a hormone that plays a role in breaking down fat.
The researchers concluded that "…M. oleifera may be a good therapeutic candidate for the symptoms of metabolic syndrome." 5
Moringa extract appears to prevent weight gain during a high-fat diet
For this experiment, mice were divided into control, diet-induced obesity (DIO), and DIO plus moringa leaf extract (200, 400, or 600 mg per kg body weight) groups for 16 weeks. Compared to the DIO group, the moringa groups did not gain weight due to the high-fat diet, and experienced improvements in blood sugar and insulin levels.
The researchers concluded that "Moringa olifeira Lam. leaf extract prevented weight gain." 6
Human Research
There are currently no human studies looking at moringa's fat loss effects.
Dosage for Fat Loss
There is currently no research-supported dose since all relevant studies are restricted to animals
Moringa supplements typically come in the form of leaf powder taken in 2–3 g doses, or 400 – 1200 mg capsules
Fat burner formulas often include smaller doses of moringa in their proprietary blends
Available Forms
Moringa leaf powder. The most commonly studied & sold form of moringa, typically mixed with water, into a smoothie, or steeped into tea. This form can also be sold in capsules.
Moringa seed powder. Early research suggests that the seeds may be the best part of the plant for anti-inflammatory effects.
Some products mix together different powdered parts of moringa, including flowers, leaves, seeds, stems, and bark.
Supplements in Review Recommendation
Moringa oleifera, 2-3 g daily for fat loss.

Early animal studies suggest that moringa can promote fat loss and reduce weight gain. Although it's too early to claim that moringa is the new miracle fat burner, it does show promise as a natural, nutritious fat loss supplement.
Given the lack of research, it's best to follow supplement doses. Most supplements recommend taking anywhere from 1-3 g daily. You can consider using more moringa in powder form as an addition to drinks and dishes, but raise dosage slowly to avoid digestive side effects.