Limited data suggests that African mango seed extracts may promote weight loss and improve fat content.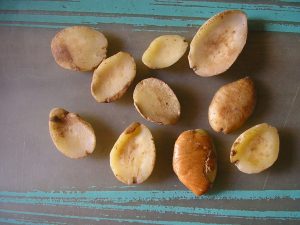 Seeds of the African mango tree are a traditional food with high nutritional value. They are believed to aid fat burning by:
Suppressing PPARγ. Blocking this receptor may enable African mango to minimize the formation of fat cells and the uptake of triglycerides.
Overview
Indigenous to the humid forests of several South and West African countries, including Angola, Congo, and Nigeria, African mango (Irvingia gabonensis) is a tall tree with tough bark that bears green mango-like fruits. The seeds of African mango, often referred to as dika nuts, are commonly extracted by hand and then eaten raw or roasted, pounded into butter, or pressed into oil.
Natural African mango supplements have recently grown in popularity due to findings citing their excellent nutrition and various potential health benefits, including:
Pain reduction. The bark has been used in traditional African medicine for pain relief.1
Reducing blood glucose levels.
Promoting cardiovascular health.
Above all, African mango has been marketed for its potential contribution to fat burning and weight management. The principal bioactive ingredients responsible for said effects are flavonol, benzophenone, xanthone glycosides, and gallotanins.2 Rather than suppress appetite the way Garcinia cambogia seems to do, African mango is believed to work directly on the loss of fat cells. 
Did you know? Cultivation of African mango trees is a trying process; it can take up to 15 years for them to produce fruit.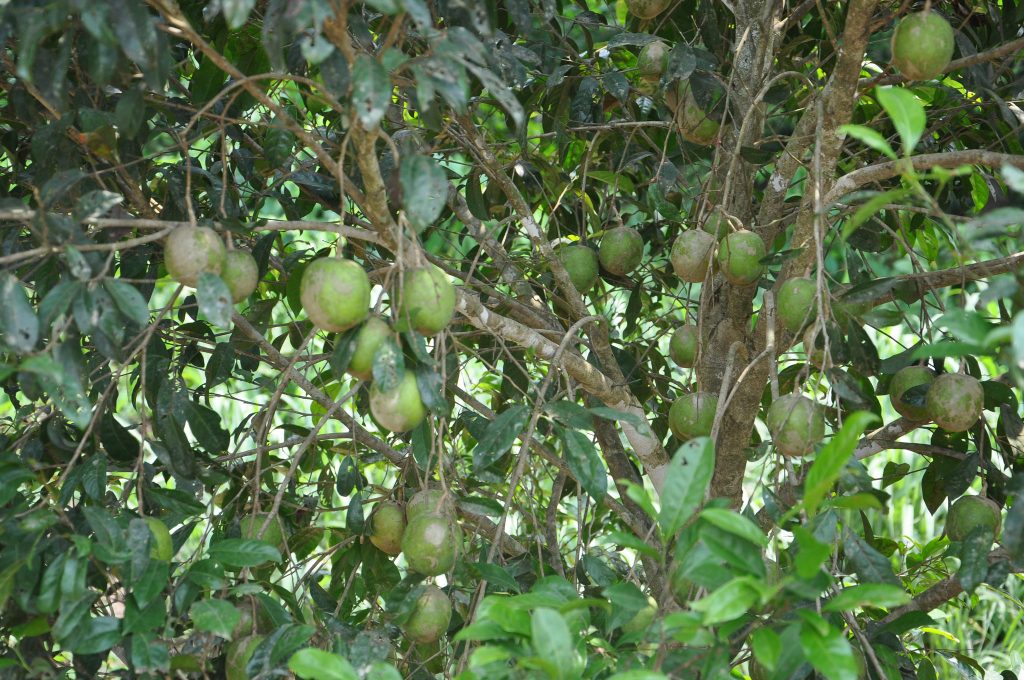 How African Mango Might Help With Fat Loss
Suppressing PPAR
African mango seed extracts were found to inhibit adipogenesis on multiple fronts:3
Down-regulating the expression of a transcription factor known as peroxisome proliferator-activated receptor gamma (PPARγ), which is widely accepted as a contributing factor of obesity.
Reducing the expression of leptin, a hormone that helps regulate fat stores.
Up-regulating the expression of the antihyperglycemic protein hormone adiponectin.
Though not directly burning fat, impeding adipogenesis may ultimately promote the loss of fat cells.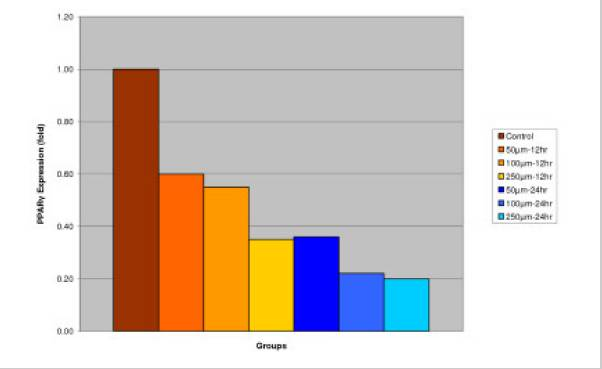 African Mango Benefits & Uses for Fat Loss
Early research concerning the role of African mango in fat loss has discovered that it may be able to reduce body weight, waist and belly size, and "bad" LDL cholesterol levels, as well as increase "good" HDL cholesterol levels. More than simply drop pounds or boost metabolism, these effects may help combat the development of such health complications as obesity and type 2 diabetes.4
Use of African mango for weight loss is surging in popularity not only because of its potential to burn fat, but also because it seems to be a safe diet alternative with few adverse side effects beyond flatulence.
The weight reducing effects of African mango have been shown to amplify when taken in a
stack
with another fat burning supplement like 
Cissus quadrangularis
.
5
Research
Animal Research
Animal research indicates that African mango may support fat loss by:
Human Research
Clinical studies have identified the potential capacity of African mango to facilitate weight management and fat content, although systematic reviews of these studies have pinpointed major flaws in methodology.8
African mango as IGOB131 (300 mg) may improve factors contributing to body weight and fat
In this randomized, double-blind, placebo-controlled investigation, 102 volunteers were given either a placebo or 150 mg of an African mango seed extract known as IGOB131 30 – 60 min before a healthy lunch and dinner for 10 weeks. IGOB131 was found to significantly improve measures of body weight, body fat, and waist circumference as well as cholesterol, glucose, adiponectin, and leptin levels compared to the placebo.
The researchers concluded that "Irvingia gabonensis extract may prove to be a useful tool in dealing with the emerging global epidemics of obesity, hyperlipidemia, insulin resistance, and their co-morbid conditions."9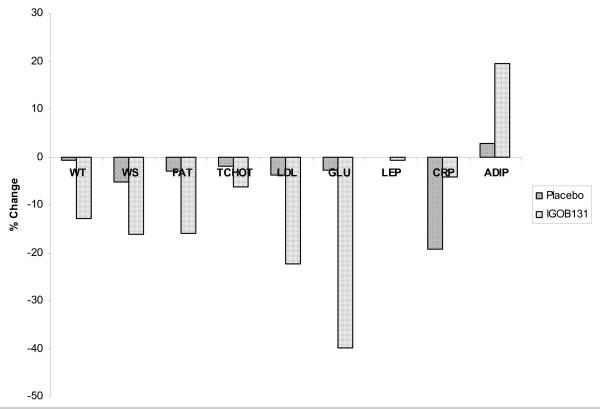 African mango (3.15 g) may lower body weight and improve cholesterol levels
In this randomized, double-blind, placebo-controlled trial, 40 obese adults on a regular diet took either a placebo or 3 servings of 1.05 g of African mango every day for 1 month. The results indicated that the African mango group lowered their body weight by 5.26 ± 2.37% compared to 1.32 ± 0.41% in the placebo group. African mango also acted as a significant suppressant of total cholesterol, LDL, and triglyceride levels, while increasing HDL levels compared to the placebo.
The researchers concluded that "its [African mango] use should be further encouraged for the purposes of control of dietary lipids as well as for weight reduction."10
Dosage for Fat Loss
Successful clinical research studies have given from 300 mg – 3.15 g of African mango supplements per day.
Typical supplement doses range from 300 – 1200 mg of African mango per day.
African mango has similar properties to
glucomannan
, another much more cost effective organic fat burner and popular diet supplement.
Available Forms
African mango seed extract in the form of pills, capsules, tablets, powder, or drops
African mango is sometimes combined with
forskolin
in multi-ingredient products.
Supplements in Review Says
African mango seed extract 300 – 1200 mg for fat loss.  
African mango may promote weight loss. Early research has shown that African mango may help people lose weight, but the methodological weaknesses of the studies make it difficult to support it as a guaranteed fat burner.
The best way to take African mango is as a pure seed extract. Start with 300 mg of African mango seed extracts in any of its available product forms, and then increase dosage for as much as 3 g per day for weight loss.