MCT oil may help boost fat metabolism and impede the body from storing fat. 

MCT oil is a medium-length triglyceride that makes up a small part of fat in the body and is found in coconut oil. It may promote weight and fat loss by:
Increasing satiety. MCT oil fills people up without getting stored in the body the way most fats do.
Promoting thermogenesis. The oil may boost energy expenditure.
Improving digestion. MCT oil might also assist fat loss by refining the microbiota in the gut.
Overview
MCT oil is a collection of medium-chain triglycerides (MCTs), which are fat molecules most widely harvested from coconut oil and palm kernel oil. MCTs are water-soluble and shorter than the long-chain triglycerides (LCTs) that make up most of the fat content in food. As a result, MCT oil is more rapidly absorbed and processed, and thus less likely to be stored in the body than typical fat is.
There are several different forms of MCT oil, each with a unique length:
Caprioc acid (6 carbons)
Caprylic acid (8 carbons)
Capric acid (10 carbons)
Lauric acid (12 carbons)
The ability of MCTs to bypass digestion in the stomach and intestines, and instead be metabolized in the liver has spurred its primary use of nourishing people with malnutrition or malabsorption. Other routine medical applications of MCT oil include facilitating protein metabolism and managing health complications such as epilepsy and cholesterol gallstones.1
As an inert energy source, MCT oil is also popularly taken as a fat loss supplement, and even to provide athletes and bodybuilders with a substantive alternative to foods with LCTs. A considerable amount of research is exploring these possibilities, and the long-term benefit of MCT oil for weight loss and performance enhancement is still in question.
Did you know? Approximately 62 – 65% of the fatty acids in coconut oil are made up of MCTs.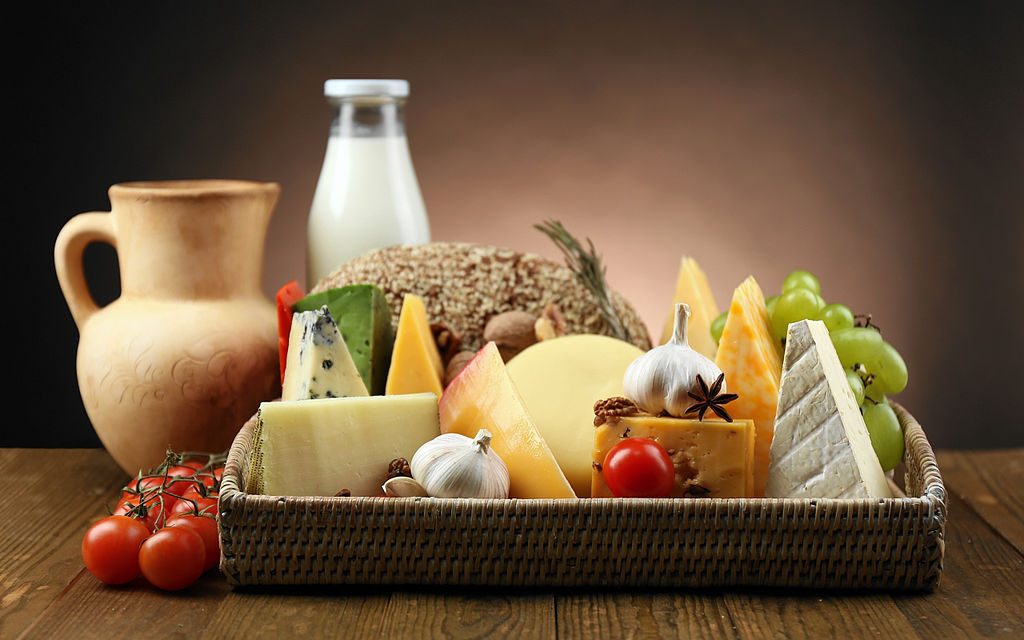 How MCT Oil Might Help With Fat Loss
Rapid diffusion into the liver
The current theory advocating the capacity of MCT oil to assist fat loss stems from its natural process for metabolism known as ketosis: It is transported in the blood to the liver, where it is converted into fuel for the body rather than be stored as fat.
Research has shown that there is continued activity of regular fat synthesis after ingesting MCTs (unlike after ingesting LCTs), which suggests that MCTs are hardly deposited into the body as fat, if at all.
A key implication of this is that the body feels just as full after consuming MCTs as it does with LCTs, which increases satiety while the MCTs are directly used as energy and accordingly burned away.2 
MCTs may also have a thermogenic effect — specifically, increasing fat oxidation and energy expenditure.3
For these reasons, MCT oil is sometimes used to support ketogenic, low-carb, intermittent fasting and other ketosis-related weight management programs.
Improve digestion
Though not well-understood, another way MCT oil may help burn fat is by improving digestion. Before MCT oil reaches the liver, it briefly passes through the intestinal system where it is believed to combat harmful bacteria, viruses, fungi, and parasites, and help balance gut microbiota. Ultimately, this mechanism may have positive effects on thermogenesis.
MCT Oil Benefits & Uses for Fat Loss
MCT oil has a plethora of health benefits related to fat loss due to the nature of its composition: 4
Reducing the amount of body fat that gets stored
Improving digestion
Increasing feelings of fullness (and so decreasing food intake)
Bolstering metabolism
Collectively, these benefits all point to MCT oil likely having a role in fat burning, or at least fat reduction, which is one of the reasons why many people are taking it for weight management.6
Most users replace LCTs in their diet with MCT oil so as to increase energy expenditure while maintaining a consistent caloric intake.
Beyond its potential in fat loss, MCT oil may be capable of protecting brain cells and enhancing cognition. More on
MCT oil as a nootropic
.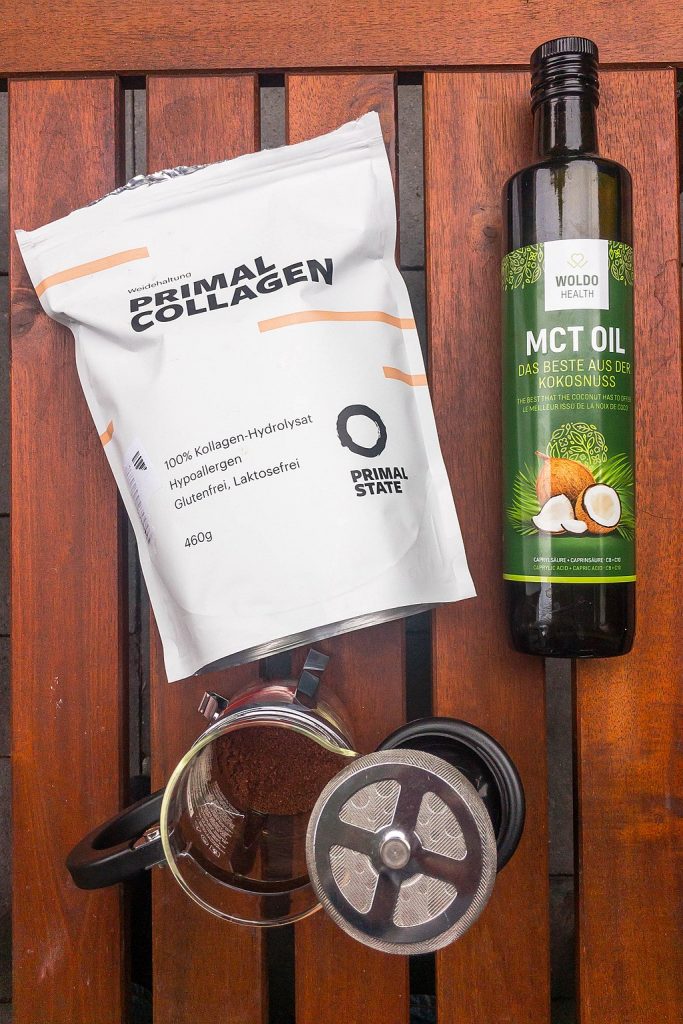 Research
Animal Research
Results from animal studies are generally favorable to using MCT oil to lose weight. They have found that MCT oil may:
Induce thermogenesis and suppress body fat accumulation in rats7
Mitigate weight gain in rats8
Enhance lean body mass in rats9
Human Research
A number of clinical studies have shown that replacing standard dietary fat content (in the form of LCTs) increases energy expenditure and even reduces body weight on the short-term.
Yet other studies have shown MCT oil to have no greater impact on body fat and fat oxidation than LCT oil. Moreover, removing LCT-based fat from the diet to this extent is very difficult and likely not practical.
MCT oil may boost fat burning in obese women
In this randomized investigation, 17 obese women committed to either a MCT oil diet or a LCT diet for 27 days. There were no significant differences between the groups in volumes of subcutaneous fat. However, the MCT group did have higher energy expenditure (EE) and fat oxidation than the LCT group to a statistically significant degree.
The researchers concluded that "long-term consumption of MCT enhances EE and fat oxidation in obese women."10
MCT oil as food fat intake (60 g) may suppress buildup of body fat
In this double-blind, placebo-controlled investigation, participants consumed 60 g of fat in the form of either MCTs or LCTs every day for 12 weeks. Those whose body mass index (BMI) was greater than or equal to 23 (heavy but not overweight) and took MCTs experienced a statistically significant weight loss and decrease in subcutaneous fat compared to those who took LCTs.
The researchers concluded that "the MCT diet may reduce body weight and fat in individuals."11
MCT oil might not affect body weight or fat metabolism to a statistically significant degree
In this randomized, single-blind investigation, 23 overweight men stayed on a standard high-fat diet with 75% of the fat component consisting of either MCT oil or olive oil (LCTs) for a duration of 6 weeks. There were no notable differences in body composition, energy expenditure (EE), carbohydrate oxidation rates, or fat oxidation rates between the two groups by the end of the study.
The researchers concluded that "medium and long chain triglyceride oil increases short-term fat oxidation but fails to modulate body weight or adiposity through a change in EE."12
MCT oil may help decrease body weight
In this randomized, controlled trial, 19 overweight men stayed on either a MCT oil or olive oil diet for a duration of 4 weeks. Compared to the olive oil group, the MCT oil group had statistically significant decreases in body weight. The MCT oil group also had a greater rise in energy expenditure and fat oxidation on day 28 but not on day 2.
The researchers concluded that "shunting of dietary fat towards oxidation results in diminished fat storage, as reflected by the loss of BW and subcutaneous adipose tissue."13
MCT oil may help prevent obesity
In this randomized, controlled trial, 24 overweight men stayed on a MCT-rich or LCT-rich diet for 28 days. The MCT-rich group had a greater decrease in upper body fat and whole-body subcutaneous fat compared to the LCT-rich group. The MCT-rich group also had higher average energy expenditure and fat oxidation on day 2 but not by day 28 compared to the other group.
The researchers concluded that "MCTs may be considered as agents that aid in the prevention of obesity or potentially stimulate weight loss."14
MCT oil (71 g) may decrease body fat
In this randomized, single-blind investigation, 20 men took 71 g of either canola oil or MCT oil. The canola oil group experienced a 47% increase in triglyceride levels, whereas the MCT oil had a 15% decrease in triglyceride levels within 5 hours after ingestion.
The researchers concluded that "mean triglyceride values after MCT oil decreased 15 percent from baseline."15
Dosage for Fat Loss
Most successful clinical research studies do not reveal the precise dose of MCT oil they used but approximate it to 75% of the total fat intake for a standard diet, although some studies provided 60 – 71 g.
Typical supplements range from 1 – 3 tablespoons, or 15 – 45 mL, per day.
Available Forms
Oil isolated from coconut oil or palm kernel oil.
Supplements in Review Says
MCT oil 1 – 3 tablespoons for fat loss.  
MCT oil may contribute to weight loss. MCT oil may promote weight loss and burn fat by increasing energy expenditure and feelings of fullness. In order for these potential benefits to make a significant impact, however, people need to replace LCTs with MCT oil in their diet. Removing enough LCT-based fat from the diet to make a notable difference is a tough ask since it is present in nearly all foods.
Replace other fat sources with their caloric equivalent in MCT oil. We recommend starting with 1 tablespoon of MCT oil (roughly 100 calories and 14 g of fat) as a replacement for its equivalent in LCTs. The maximum daily dose of any fat, including MCT oil, is 50 – 100 g of fat or 4 – 7 tablespoons per day.