Plant compound forskolin may help burn fat and impede weight gain.

Forskolin is a chemical compound drawn from the Coleus forskohlii plant and is believed to support fat loss by:
Increasing lipolysis. By activating cAMP, forskolin may increase the breakdown of fat cells and decrease fat cell production.
Increasing satiety. Forskolin seems to aid weight management by reducing hunger and increasing fullness.
Overview
Forskolin is a bio-active compound first extracted from the root of the Indian herb Coleus forskohlii (Plectranthus barbatus) in the 1970's. Coleus extracts have long been utilized in Ayurvedic medicine to manage heart conditions, spasms, convulsions, and painful urination.
Forskolin is best recognized for its capacity to increase cyclic adenosine monophosphate (cAMP) levels.1 Recent medical research suggests that low levels of cAMP can lead to adverse health complications, such as asthma, chest pain, hypertension, and psoriasis.
Fortunately, forskolin naturally activates cAMP, and is therefore purported to play a key role in enhancing neurocommunication, managing heart problems, relaxing muscles, and even promoting weight loss.2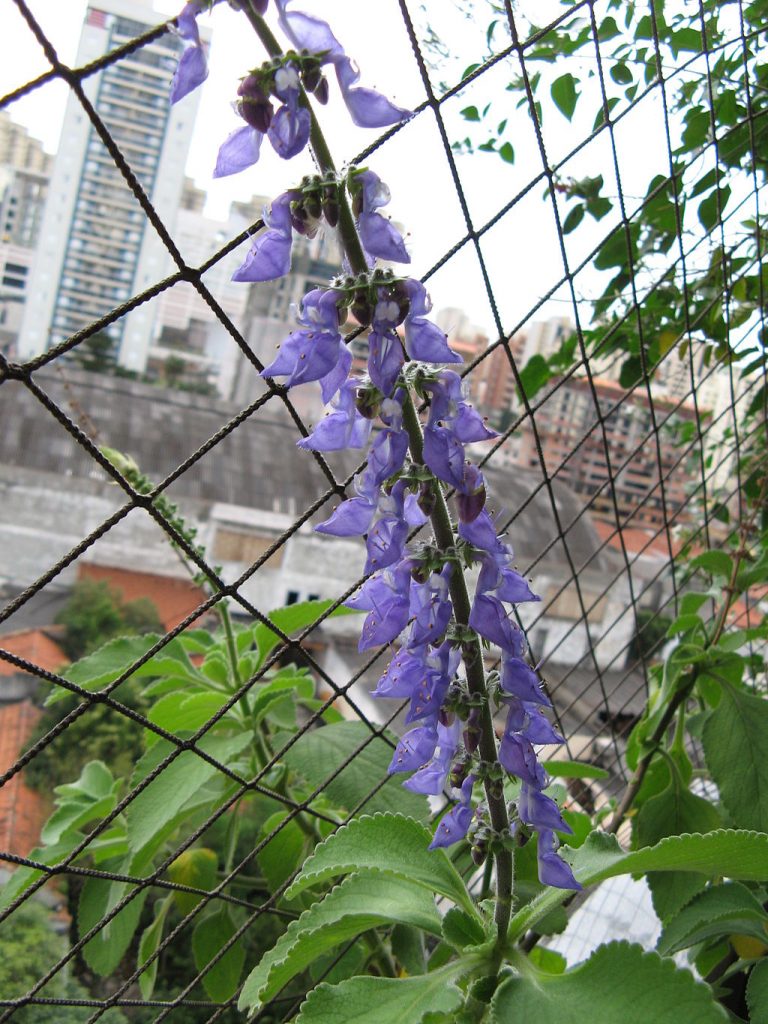 How Forskolin Might Help With Fat Loss
Activating cAMP
The fat burning mechanism of forskolin hinges on its ability to activate an enzyme called adenylate cyclase3 that is responsible for increasing the production of the signaling molecule cyclic AMP (cAMP).4
Accordingly, cAMP activation has been shown to stimulate lipolysis (the breakdown of fat stores in the body) while simultaneously inhibiting fat synthesis.56 Burning fat cells and preventing the creation of new fat cells is likely to lead to weight loss.

Forskolin and 5-HTP may have some similar fat burning properties. 
Recent years have seen a surge in forskolin and
5-HTP
(or
serotonin
) supplements for fat loss, which may stem from their similar knack for cAMP activation.
Coleus Benefits & Uses for Fat Loss
Forskolin is one of the most popular supplements for promoting weight loss and reducing body fat. Although its effectiveness may not be as dramatic as proposed by the likes of Dr. Oz, the current research evidence is positive, and suggests that forskolin may be a viable therapeutic agent in the management of obesity, especially when combined with a low calorie diet.
Research
Animal Research
Animal research indicates that Coleus forskohlii extracts has various weight losing benefits:
Halting increases in food intake and weight gain, as well as dyslipidemia, in obese rats7
Reducing body weight, food intake, and fat accumulation in rats8
Breaking down fat in rodent fat cells9
Human Research
Clinical studies demonstrate the potential of Coleus forskohlii extracts to contribute to fat loss, although with somewhat conflicting results.
Coleus forskohlii extract (500 mg) may facilitate weight loss
In this study, 6 overweight women were given 250 mg Coleus forskohlii extract tablets standardized to have 10% forskolin 2 times a day for 8 weeks. On average, the women lost 10 pounds and lowered their body fat percentage by about 8%.
The study concluded that "this botanical bears promise as a safe and effective weight loss regimen. The effect of Coleus forskohlii is particularly valid in the absence of change in frequency and intensity of physical exercise and without diet restrictions."10
Forskolin (500 mg) may reduce body fat while supporting lean body mass
In this randomized, double-blind study, 30 overweight and obese men were given either a placebo or 250 mg of Coleus forskohlii extract standardized to contain 10% forskolin, 2 times a day for 12 weeks. Extract administration led to significant decreases in body fat percentage and fat mass, as well as increases in lean body mass and free testosterone levels compared to the placebo.
The study concluded that "forskolin (250 mg of 10% forskolin extract twice a day) for a 12-week period was shown to favorably alter body composition while concurrently increasing bone mass and serum free testosterone levels in overweight and obese men…Forskolin is a possible therapeutic agent for the management and treatment of obesity."11
Coleus forskohlii extract (500 mg) may help minimize weight gain and decrease hunger
In this randomized, double-blind study, 23 women took either a placebo or ForsLean™ Coleus forskohlii pills (250 mg standardized to have 10% forskolin) twice daily over the course of 12 weeks. The forskolin group did not have significant differences in fat mass, but did report mitigated weight gain (-0.7 ± 1.8 kg compared to 1.0 ± 2.5 kg for the control group) as well as less fatigue, hunger, and more fullness.
The study concluded that "CF does not appear to promote weight loss but may help mitigate weight gain in overweight females with apparently no clinically significant side effects."12
Forskolin (500 mg) may aid weight management when taken on a low calorie diet
In this randomized, double-blind study, 30 overweight participants on a low-calorie diet took either a placebo or 250 mg of Coleus forskohlii standardized to contain 10% forskolin twice daily for 12 weeks. While significant reductions in waist to hip ratio were recorded in both the forskolin and placebo groups, the former seemed to have a better overall effect in the management of metabolic syndrome.
The study concluded that "C. forskohlii extract in conjunction with a hypocaloric diet may be useful in the management of metabolic risk factors."13
Coleus extract (1500 mg) might decrease body mass index in the elderly
In this study, 49 elderly patients with hypertension were given either 500 or 700 mg of coleus extract 3 times a day with meals for 2 months. Both doses were found to significantly reduce body mass index (BMI), although the lower dose turned out to have a greater effect.
The study concluded that "Group I had shown 2.60% while Group II had shown 2.38% of reduction in body mass index (BMI). Statistically both the results were found highly significant."14
Dosage for Fat Loss
Research studies generally use 500 mg Coleus forskohlii extracts standardized to contain 10% forskolin
Typical supplements supply 50 – 250 mg doses standardized to have 10 – 20% forskolin alkaloids
Dried root powder containing 2 – 5 grams of forskolin is another viable option
Do not take forskolin in combination with blood pressure supplements. While forskolin supplements are very safe and have no serious side effects when taken alone, their natural ability to relax arteries make them unsafe to take along with other blood pressure-lowering compounds.
Supplements in Review Says
Forskolin extract 500 mg for fat loss.

Forskolin seems to be a mild fat burner. We recommend forskolin as a very moderate weight management supplement for overweight or obese persons in conjunction with a low calorie diet.
Take 250 mg of forskolin extract twice daily.  Currently, the most effective fat burning dose of forskolin extract appears to be a total of 500 mg per day.