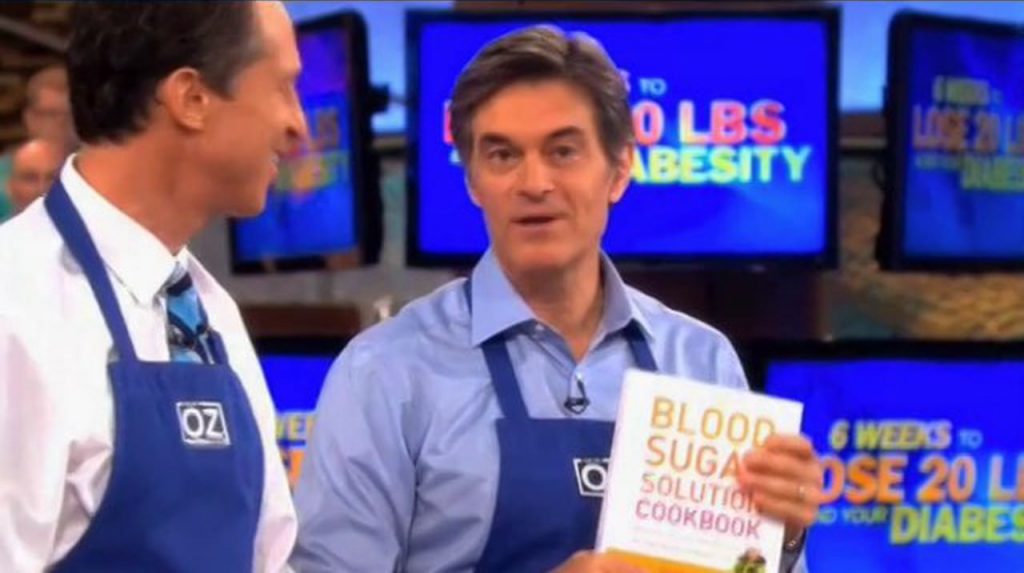 Dr. Mehmet Oz has been an influential TV personality for nearly a decade. And despite a common misconception, he is indeed a certified medical doctor who performs thoracic surgery.
But while The Dr. Oz Show remains extremely popular, Oz has come under increasing criticism for promoting pseudoscience – beliefs and ideas that claim to be scientific in nature but do not follow the scientific method.
Indeed, some in the medical community have become so concerned they've even performed studies on whether or not the claims made by Dr. Oz are true, and if the products he recommends are beneficial. One such study looked at 40 random The Dr Oz  Show episodes from 2013 and found that only 46% of his recommendations had scientific evidence to support them, while 39% had no evidence, and 15% actually had contradictory evidence.
In a similar vein, we recently reviewed the research evidence for 10 brain supplements featured on his program. But while Dr. Oz seemed to fare pretty well in this category, we have yet to test him on a much more popular topic – weight loss supplements.
In this article, we are going to fact-check 10 weight loss supplements covered on the Dr. Oz show to see how they measure up.
10 Dr. Oz Weight Loss Supplements, Fact-Checked
Forskolin
Claim: During an episode on his "Rapid Belly Melt" system in January 2014, Dr. Oz promoted a natural compound called forskolin, which he called "lightning in a bottle". Alongside a presentation which included burning a yellow balloon labeled "belly fat", he claimed that:
Forskolin works like a furnace, but it's on the inside of your body…it burns fat from the inside…it burned that fat so fast… I didn't even see it.

What it is: Forskolin is a compound isolated from Coleus Forskohlii, an herb that has been used in India's Ayurvedic medicine to help with ashtma, heart health, and other conditions for thousands of years.
Research evidence: Forskolin has seen little research when it comes to weight loss, with only two studies to date examining its effect on body composition.
The first of these studies — which happens to be the one mentioned by Dr. Oz — found that 500 mg of 10% forskolin extract as a daily supplement for 12 weeks increased bone mass, testosterone levels, and decreased body fat in overweight and obese men.
The study concluded that "forskolin is a possible therapeutic agent for the management and treatment of obesity."
Meanwhile, the second study found that 250 mg of 10% forskolin extract may help reduce weight gain in overweight women, but does not promote weight loss.
SiR Says: Dr. Oz is right, but exaggerates.
The existing studies back his claims that forskolin helps burn fat. However, the effect is not nearly as dramatic as he makes it out to be, belly fat does not seem to be targeted, and two studies is far too small a data pool to make such strong claims. Forskolin may be more effective as a
brain-boosting nootropic.
Raspberry Ketones
Claim: In a 2012 segment on the "five biggest fat busters" , Oz claimed that he had the "number one miracle in a bottle to burn your fat. It's raspberry ketone." He also brought on personal trainer Lisa Lynn as a guest "weight loss expert" to talk about the supplement.
What it is: Raspberry ketone is a compound found in raspberries and some other related berries. It wasn't very well-known until being featured on the show.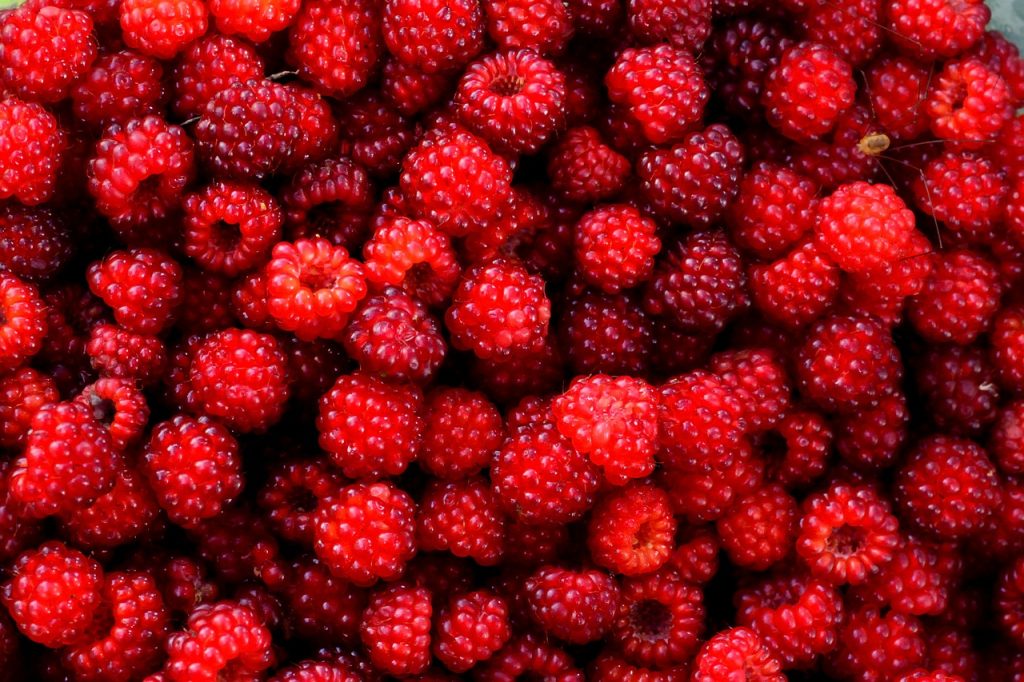 Research evidence: The studies on raspberry ketone are limited to animal and petri dish experiments. One of these found that applying the ketones to isolated mouse fat cells promoted the breakdown of fat, while another study reported that ketone prevented body weight and fat gain in mice on a high-fat diet.
SiR Says: Dr. Oz is exaggerating. Although raspberry ketones have shown some anti-obesity activity in animals, no human trials have been performed. It's far too early to say whether they have any effect on human health at all. The research evidence is certainly not enough support Oz's claim that raspberry ketone pills are the "number one miracle in a bottle to burn your fat."
Garcinia Cambogia
Claim: Dr. Oz recommended Garcinia cambogia as the "newest, fastest, revolutionary fat buster" that works without exercise and dieting. He also brought on medical doctor Julie Chen, who claimed that an average woman could expect to lose 4 pounds after a month on Garcinia, which works blocking fat production and suppressing appetite.
What it is: Garcinia cambogia is a tropic fruit native to Southeast Asia that has been used as food and in traditional herbalism. Garcinia contains the active ingredient hydroxycitric acid (HCA) which may have weight loss benefits.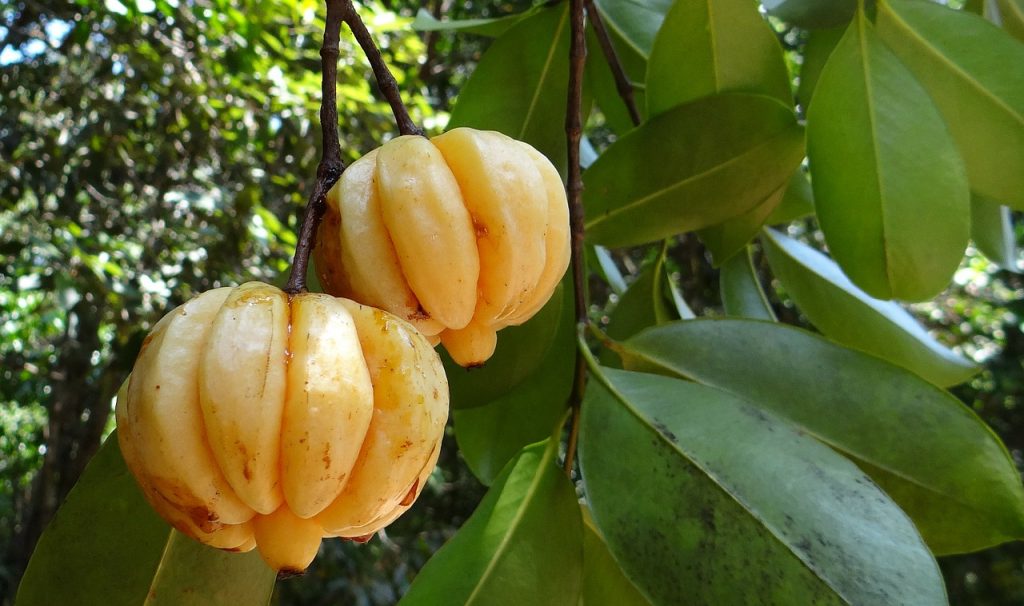 Research evidence: Animal research suggests that Garcinia cambogia may promote weight loss by suppressing appetite and fat production. Human research evidence, however, is mixed. The most influential study on the subject — which administered placebo or extract containing 1500 mg HCA daily to overweight men and women alongside a diet for 12 weeks — found no difference in weight loss between the two groups.
However, some recent studies have shown positive effects. One such trial found that 44 people given garcinia cambogia extract pills with 1000 mg HCA for 12 weeks were able to lose more body fat. Another eight-week study came to a similar conclusion with a 4667 mg dose of HCA.
Ultimately, as one recent review paper of garcinia cambogia clinical trials summarizes:
Definitive conclusions that Garcinia/HCA supplements are efficient tools against various health problems especially obesity remain to be proven in larger-scale and longer-term clinical trials.
SiR Says: The Dr. Oz Show is exaggerating.
Research evidence is mixed, and two recent systematic reviews —
one
from 2011 and
another
from 2013 — both suggest that
Garcinia cambogia
weight loss effects are inconclusive and weak at best. This is certainly a far cry from the "revolutionary," "no exercise, no diet, no effort" efficacy
The Oz Show
suggests. Furthermore, while Oz's guest recommended Garcinia to block fat production and suppress appetite, these effects have yet to be confirmed in humans.
Green coffee bean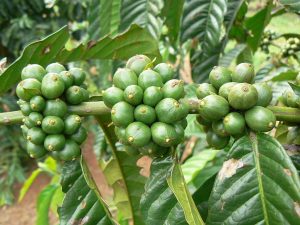 Claim: Green coffee bean (GCB) has arguably been the most controversial weight loss supplement promoted by Dr. Oz, who called it a "magic weight loss cure" that can "burn fat fast."
Not long after being mentioned on the show, the study Dr. Oz used to substantiate these claims was retracted because its validity could not be confirmed.
In addition, Lindsey Duncan — the naturopathic doctor who promoted his company's GCB extract supplement on the show —  was ordered to pay $ 9 million to his customers  by the Federal Trade Commision (FTC) for:
Falsely claiming that green coffee bean supplements cause significant and rapid weight loss.
What it is: GCB refers to raw, unroasted coffee beans, which contain high amounts of the natural active ingredient chlorogenic acid (CGA).
Research evidence: Human research findings have been largely positive. As one systematic review looking at the results of 6 separate, randomized human trials summarized, "GCBE supplementation may be effective in promoting weight loss in overweight/obese subjects." However, the paper also notes that "The paucity of data, inconsistent methodology, and low quality of currently available studies limited the conclusiveness of this analysis."
SiR Says: Dr. Oz is right, but exaggerates. Despite all the controversy surrounding Oz's endorsement of green coffee bean, it does seem to have some benefits as a weight loss pill. Having said that, it's far from a magical fat-burner, and researchers stress the need for more high-quality studies to provide conclusive results.
FBCx
Claim: Dr. Oz has recommended FBCx as a"fat-eating fiber" on his show. Meanwhile on his website, it was noted that:
This [FBCx] amazing cutting-edge fiber could have a huge weight-loss impact. By forming a stable complex with bad fats in your diet, it traps them in your stool and prevents them from being absorbed by your body.
What it is: FBCx (Fat Binding Complexer) is a brand name used to describe the dietary fiber alpha-cyclodextrin.
Research evidence: An animal study of FBCx did show that it reduced weight gain in mice fed a high-fat diet. Meanwhile, in a human study where 66 obese people with diabetes were given placebo or FBCx for 3 months, FBCx prevented weight gain and increased levels of adiponectin, a protein involved in fat breakdown.
Moreover, the study mentions that FBCx works by binding with and removing some dietary cholesterol during digestion.
SiR Says: Dr. Oz is right, but exaggerates.
FBCx does appear to be capable of preventing some fats from being digested, reducing the amount of calories you take in and making it easier to maintain or lose weight. But there is still too little research evidence, and the impact seems relatively small – a far cry from "huge weight loss." Oz has also promoted another "fat loss fiber" called
glucomannan (konjac root)
which may be more promising, with additional potential for helping with LDL 
cholesterol balance
.
Saffron Extract
Claim: Dr. Oz promoted saffron extract on his show as a natural way to reduce appetite and lose weight. More specifically, he introduced saffron extract as a:
miracle appetite suppressant…that annihilates your urge to overeat.
What it is: Made from the flowers of the Crocus sativus plant, saffron has been used as a spice and medicine for thousands of years.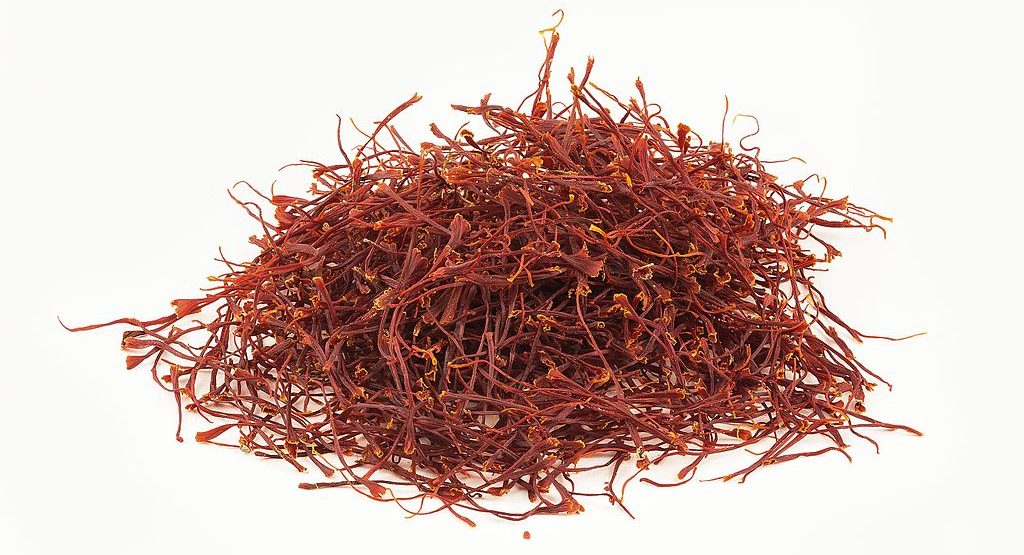 Research evidence: One animal study showed that saffron extract reduces food intake in obese mice. Meanwhile, the only human trial to look at the effects of saffron on appetite provided placebo or saffron extract supplement Satiereal (176.5 mg) daily to 60 mildly overweight women for 8 weeks.
The women were allowed to eat as much as they wanted; the study found women in the Satiereal supplement group lost more weight than placebo, and also snacked less frequently.
Yakon Syrup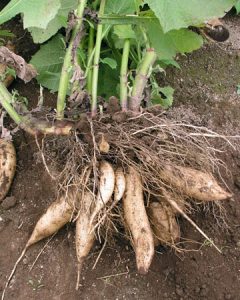 Claim: Dr. Oz called yakon syrup a "metabolism game-changer", and recommended it to help balance gut bacteria and lower levels of the hunger hormone ghrelin, the "hunger" hormone.
What it is: Yacon (Smallanthus sonchifolius) is a South American plant known for its sweet tubers that are used to produce a variety of food products, including syrup.
Research evidence: A study in obese pre-menopausaul women tested the effects of placebo versus yacon syrup containing 0.14 or 0.29 g fructooligosaccharides/kg body weight daily for 120 days.
The women taking yacon syrup lost a significant amount of body weight (-15 kg versus  +1.6 kg for placebo), waist circumference and body mass index (BMI), and also felt less hungry.
Furthermore, the researchers also mentioned that fructooligosaccharides in yacon are a prebiotic – a substance that promotes the growth of beneficial gut bacteria, and may also be able to affect the production of ghrelin.
SiR Says: Dr. Oz is right, but exaggerates. Dr. Oz's explanation of how yacon supplements might work is in agreement with research. But although the study's findings are promising, one clinical trial is simply not enough to base a medical recommendation on. It might work.
Conjugated Linoleic Acid (CLA)
Claim: CLA was featured in a segment on "fat melters" that do not require diet or exercise. Oz recommended CLA as a supplement and performed a demonstration of how it supposedly works:
As it [CLA] dissolves those fat molecules on the inside of the fat cell, it makes it really easy for that fat cell to get rid of it. Pouring out that stubborn fat until there's little left on the inside.
What it is: Conjugated linoleic acid (CLA) is a natural fatty acid found in the meat and dairy of some animals which can also be made synthetically from safflower oil. It is popular as a sports nutrition supplement.
Research evidence: CLA has been heavily researched as a weight loss supplement. But while animal studies have shown overwhelmingly positive results, human findings remain mixed, with some studies reporting that CLA pills may result in minor weight loss, and others showing no effect.
Ultimately, one of the latest systemic reviews of CLA trials concluded that "The evidence from RCTs does not convincingly show that CLA intake generates any clinically relevant effects on body composition on the long term."
SiR Says: Not so fast, Dr. Oz. Human research evidence is conflicting, suggesting that CLA dietary supplements are weak at best. Furthermore, the way Dr. Oz describes CLA's effects on fat cells is misleading.
Sea Buckthorn
Claim: In another big claim on his show, Dr. Oz described sea buckthorn as the "new miracle berry" that can promote weight loss among other benefits.
What it is: Sea buckthorn (Hippophae rhamnoides) is a flowering plant that produces a berry fruit with medicinal properties.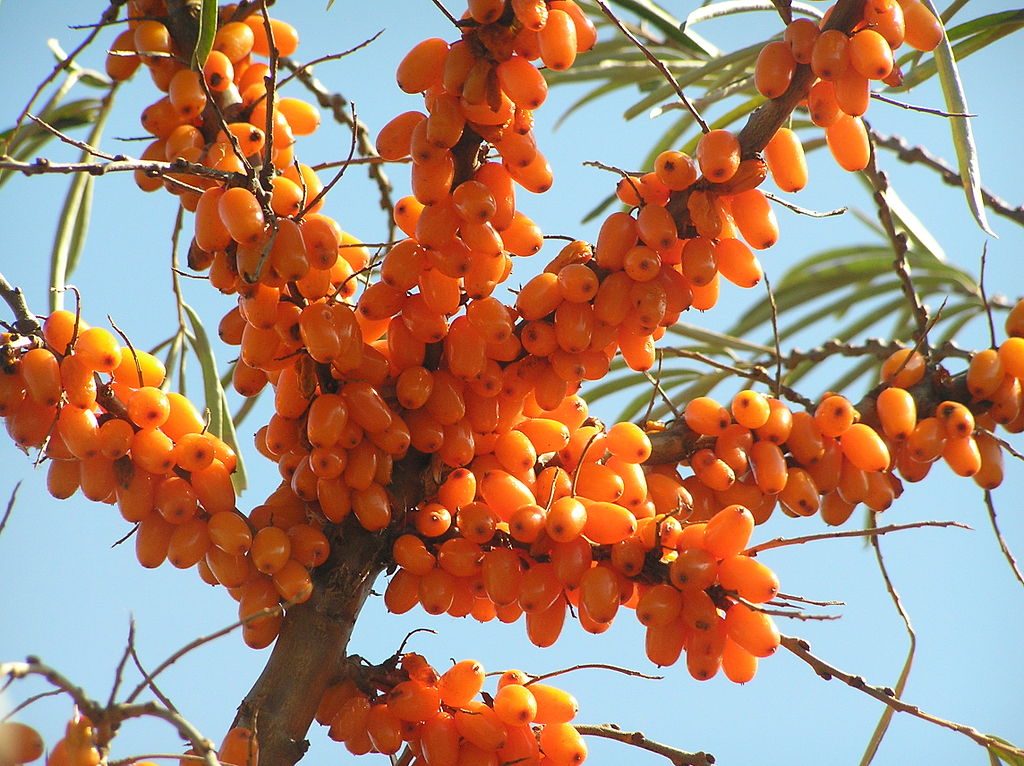 Research evidence: In two separate animal studies(1, 2) mice were fed a high-fat diet with or without sea buckthorn extract. The buckthorn groups had reduced body fat, weight gain, and food intake. Furthermore, A single human study found that sea buckthorn resulted in a 1.1 cm decrease in waist circumference after 33-35 days of supplementation.
SiR Says: Dr. Oz is right. We'd certainly like to see more human research. But since Dr. Oz did not make outrageous claims like with many other diet pills, this is one of the few dietary supplements we can agree with him on.
Hot Pepper Jelly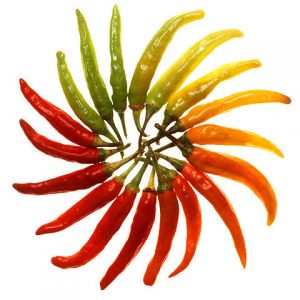 Claim: On his website, Dr. Oz recommended hot pepper jelly to help burn belly fat:
Ignite your body's fat-burning engines by eating hot pepper jelly. This condiment is packed with capsaicin, a chemical that puts the kick in peppers and speeds metabolism up to 20% for 30 minutes after you eat it.
What it is: Hot pepper jelly is a condiment made from chili peppers, which contain the active ingredient capsaicin that has many health applications.
Research evidence: Capsaicin has been mostly studied in the form of cayenne pepper. Some studies found that capsaicin consumption results in a rise in metabolism of as much as 20%; it appears to have fat burning activity.
Moreover, multiple human trials (1, 2, 3) have found that consumption of capsaicin reduces appetite and subsequent caloric intake in the short term. However as one three-month study reports, capsaicin had no long-term effect on body weight and its effect on appetite was also abolished.
SiR Says: Dr. Oz is right, but exaggerates.
He is correct that capsaicin can significantly speed up metabolism and promote weight loss. However, its overall weight loss effect seems to be relatively minor, doesn't target the stomach or belly area, and has not been proven in the long-term. Finally, it's also important to note that taking capsaicin in the form of hot pepper jelly does not appear to have been studied at all.
More on cayenne pepper for fat loss
Conclusion
It seems that the efficacy of most natural weight loss supplements promoted by Dr. Oz  on his show is exaggerated. Indeed, it is exactly this idea of "magical" weight loss products and pills that led to Oz being scolded at a Congressional hearing in the U.S. senate that investigated his role in promoting bogus weight loss pills.
(It is interesting to see Oz in this clip defend his positions; he never really admits a mistake)
In the words of Senator Claire McMaskill who chaired the hearing, "When you call a product a miracle, and it's something you can buy and it's something that gives people false hope, I just don't understand why you need to go there."
That, in essence, is the same problem we have with Dr. Mehmet Oz, at least as a host of a program delivering weight management tips practically on a daily basis to millions of eager ears.
While most of the products we reviewed here do seem do have some weight loss potential, they are NOT miracles and may only be mildly helpful. As such, they should only be seen as an addition to diet and exercise – the two most safe and effective ways of losing weight (preferably at a weight loss clinic, at the very least under the care of a doctor) – rather than a standalone solution.