Antioxidant-rich spice saffron may mitigate retinal damage while enhancing visual sensitivity.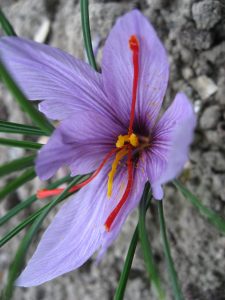 Being the world's most expensive spice, saffron is used to flavor food with a sweet, hay-like taste and to tint it a luminous yellow-orange color with the most scrupulous attention. Its extract is also consumed for its various health benefits, with such potential uses in vision enhancement as:
Protecting against retinal stress. Antioxidant effects of saffron's carotenoids may reduce damage to photoreceptor cells.
Increasing retinal sensitivity. Light flicker sensitivity is especially pronounced after saffron supplementation.
Fighting age-related vision degeneration. Supplementation with saffron extract may help mitigate macular degeneration.
Overview
Sourced from the Crocus sativus flower, saffron is a precious spice that originates from Greece and has attested use since the 7th-century BC. It consists of the bloom's delicate dried stigmas and features a complex, metallic honey flavor with grassy notes. It also displays its magnificence with bold colors in the red, orange, and yellow spectrum, making it historically sought after as a distinctive dye. Moreover, saffron is often applied as a luminous golden coloring to grains, as a spice to meat accompaniments, and as an extract in folk medicine and Ayurvedic health rituals.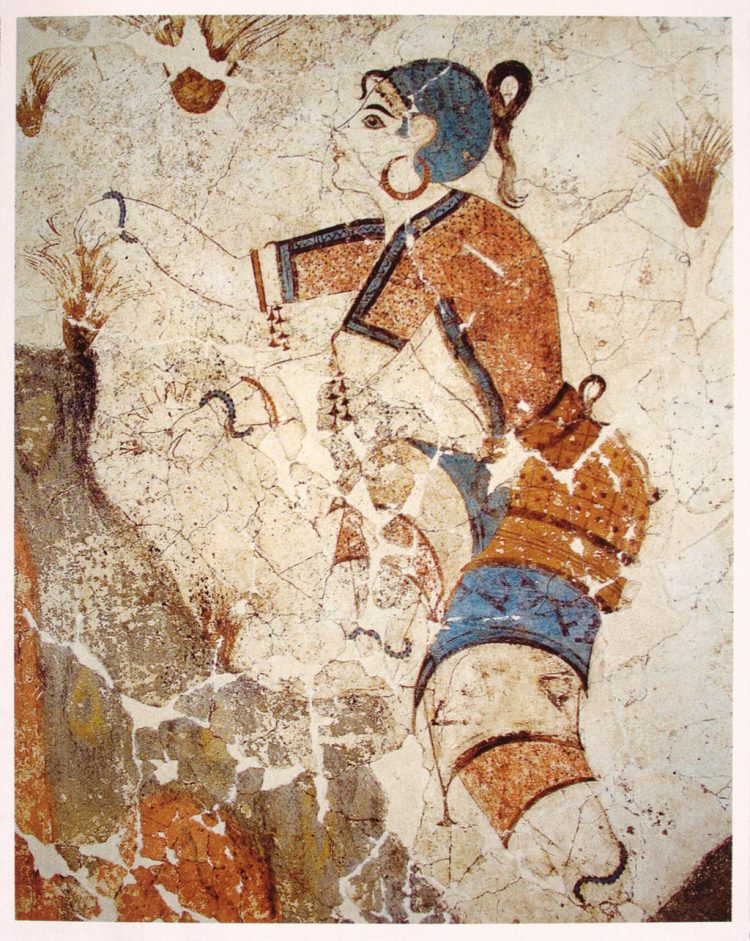 High Price for a Spice
Small variations in market value of saffron based on its grade little conceal its exorbitant cost at roughly $5,000 per pound, which makes it one of the most expensive spices in the world.1 Its extraordinarily high price is justified by the delicate handling it requires and its labor-intensive harvesting method—every light purple crocus yields only three thin stigmas that must be hand-picked. 75,000 blooms of saffron are needed to prepare a single pound of the spice.
In traditional Persian wellness practices, the yellow spice has been used to counter depression by fostering positive moods. Modern studies have expanded upon this use by suggesting saffron's relevance as a potential nootropic. Contemporary forms of saffron are marketed as aiding in weight loss as well. Saffron is suggested to impart a conglomeration of health-related benefits, including its emerging use as a vision enhancer.

Saffron's multifaceted utility in all-around well-being is largely tied to the spice's high content of free-radical-fighting antioxidant carotenoids, including:
Beta-carotene
Lycopene
Zeaxanthin
Special antioxidants known as crocins (alpha-crocin and picrocrocin)
Volatile oil called safranal, which materializes upon heating.
Collectively, these carotenoids imbue the spice with its rich, golden hue and account for its high antioxidant activity.
How Saffron May Help with Vision Performance
Protecting retina against harmful UV rays
Ultraviolet-blue light radiation (UV-B) can contribute to eye damage, with particular associations to cataracts and age-related macular degeneration (AMD). The carotenoid alpha-crocin, found in plentiful supply in saffron, exerts a neuroprotective action over retinal cells exposed to such impairing light. Saffron supplements may promote photoreceptor health and longevity.2
Elevating ocular blood flow
Vision problems have been linked to impeded blood flow in the retina and the choroid. Increased blood flow due to vasodilation, on the other hand, presumably improves both oxygenation and nutrient supply of retinal structures. Alpha-crocin was noted to significantly increase the blood flow in the retina and choroid, and thus may facilitate retinal function and recovery.3
Reinforcing antioxidant defense
The development of selenite-induced cataract formation was significantly reduced through saffron supplementation in one study. Antioxidants present in saffron extracts triggered the elevation of antioxidant defense markers, such as superoxide dismutase, and concomitantly reduced lipid peroxidation, protein oxidation, and proteolysis and insolubilization of the lens, all of which may have destructive effects in the eye.4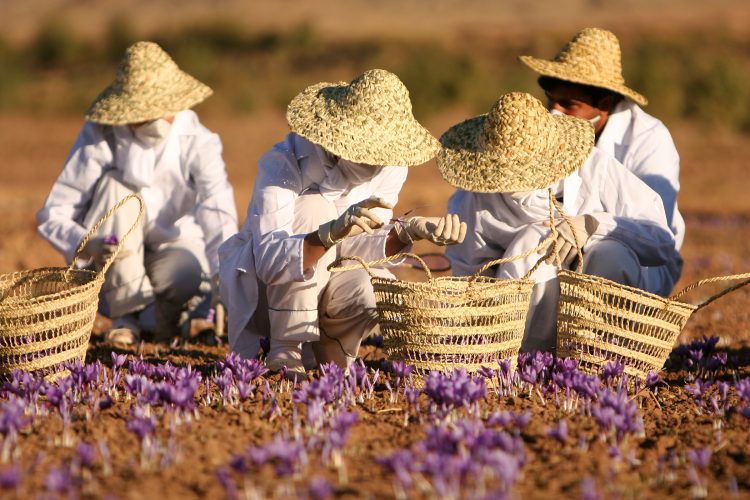 Saffron Vision Performance Benefits & Uses
As previously mentioned, the preeminent impact of saffron on vision stems from the antioxidant capabilities of its carotenoids. At specific concentrations, saffron extracts taken as supplements may play a major role in reducing retinal damage through the interplay of its carotenoids and may accordingly be used in cases of ischemic retinopathy, diabetic retinopathy, and age-related macular degeneration.5 Minimizing photoreceptor injury and neurodegeneration is especially critical for older populations and those facing visual challenges.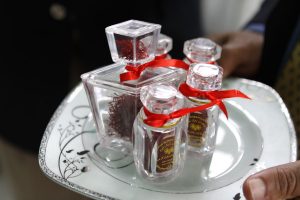 Recent discoveries in saffron supplementation have brought about its trendy use by athletes to enhance performance. Studies suggest the effectiveness of saffron extract in preventing light and subsequent flash damage while augmenting retinal sensitivity. In addition, saffron's antioxidants have been advocated as kind of photoreceptor sentinel to inhibit all sorts of retinal degeneration.6 With this reasoning at hand, some athletes take the ocular advantages of saffron supplements to potentially magnify hand-eye coordination, reaction time, and vision tracking most strikingly for sports competed under bright lights — although these uses have not yet been validated in research.
Standardized saffron gets you the most bang for your buck. 
Acquiring supplemental saffron in standardized supplements is a reliable way to ensure you receive the active components, including the antioxidant carotenoids beta-carotene, lycopene, and zeaxanthin, as well as the aroma-rich compounds crocin and safranal, without having to worry about how to properly handle the exceptionally sensitive spice.
7
Research
Animal Research
Research indicates that saffron extract may assist in vision enhancement by:
Reducing retinal stress. The photoreceptor layer was predominantly preserved and photoreceptor death was drastically reduced in rat retinas after heavy light exposure.8
Protecting photoreceptors against light damage. Crocin protected bovine and primate retinal photoreceptors against concentrated light-induced cell death.9
Combating neurodegeneration. Saffron positively influenced cell viability of retinal cells by reducing the ATP-induced intracellular calcium increase in mice. The P2X7-mediated calcium signaling may be a crucial therapeutic target in the treatment of neurodegenerative diseases.10
Human Research
Ongoing human studies lean toward the positive role saffron extracts play in visual performance.
Saffron supplementation (20 mg) may improve flicker sensitivity in early AMD
In this double-blind, placebo controlled investigation, 25 adults with early AMD were randomly assigned to take 20 mg of oral saffron supplementation per day for a span of 6 months. Resulting focal electroretinograms (fERGs), which measure retinal response to light activity, showed an improvement in retinal function as noted by increases in amplitude (0.25 log μV) with subsequent decreases in threshold (-0.26 log units). 20/25 persons were seen as responders by increasing acuity by more than one line.
The study concluded that "short-term saffron supplementation improves retinal flicker sensitivity," with "significant improvement in retinal function in early AMD."11
Saffron supplementation (20 mg) may induce long-term macular function improvements in early and moderate AMD
In this longitudinal follow-up research study, 29 candidates with early and moderate AMD were given 20 mg of oral saffron supplementation per day over the course of a 14 month period. Average fERG sensitivity improved by 0.3 log units and mean visual acuity improved by two Snellen lines (0.75 to 0.9) compared to baseline values.
The study concluded that "saffron supplementation induces macular function improvements from baseline," which may be "promising for a long-term treatment of early retinal dysfunction associated with AMD."12
Saffron supplementation (20 mg) may improve visual acuity in early AMD
In this cohort investigation, 33 individuals with early AMD were supplemented with 20 mg of saffron per day during the course of an 11 month time frame. Mean fERG sensitivity and amplitude significantly increased from 3 months onward. No major differences in fERG improvements were observed across different complement factor H (CFH) and age-related maculopathy susceptibility 2 (ARMS2) risk genotypes.
The study concluded that there was notable "improvement of macular function after Saffron supplementation, as evidenced by an increase in retinal flicker sensitivity."13
It would be worthwhile to note that the present assembly of human studies centers on patients with early or moderate AMD. Continued research in the field is needed to verify the impact saffron supplementation may have on visual performance for those without AMD.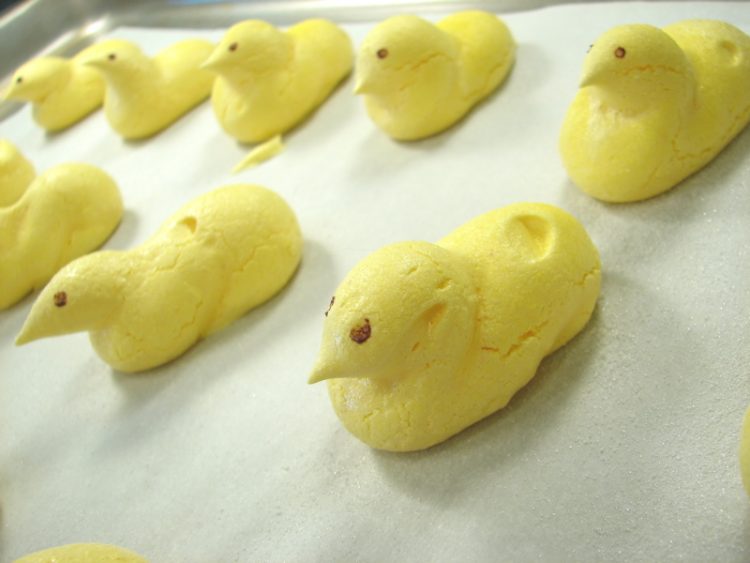 Dosage for Vision Performance
Saffron extract may be taken as:
20 mg of dry extract daily appears to be the most evidence-based dosage for eye health
As a supplemental capsule, 88.5 mg of pure extract is a common dosage
Supplements in Review Recommendation
Saffron extract, as Satiereal®, 20 mg
We recommend saffron as a potential vision enhancer. The reliable supply of carotenoids contained in saffron supplements may revitalize overall health of the eye in cases of macular degeneration. Research supporting vision performance enhancement is promising but requires additional corroboration.
Satiereal® is a patented form of saffron that is standardized for safranal. We think a 20 mg dose of this enhanced-potency saffron supplement is a good starting point to see if it brings any vision performance benefits.
References