Protecting retina against harmful UV rays
ant-rich spice saffron may mitigate retinal damage while enhancing visual sensitivity.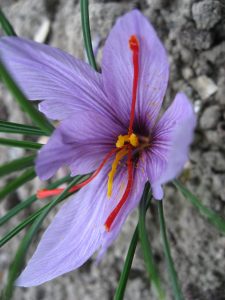 Being the world's most expensive spice, saffron is used to flavor food with a sweet, hay-like taste and to tint it a luminous yellow-orange color with the most scrupulous attention. Its extract is also consumed for its various health benefits, with such potential uses in vision enhancement as:
Protecting against retinal stress. Antioxidant effects of saffron's carotenoids may reduce damage to photoreceptor cells.
Increasing retinal sensitivity. Light flicker sensitivity is especially pronounced after saffron supplementation.
Fighting age-related vision degeneration. Supplementation with saffron extract may help mitigate macular degeneration.
Overview