Forskolin may improve memory and learning by promoting neurocommunication.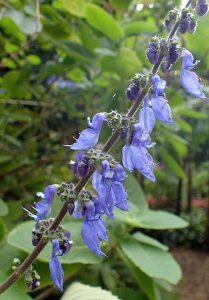 Forskolin is a natural chemical derived from the roots of the Indian Coleus plant that increases cAMP in the brain, which may help to:
Improve memory. Forskolin may help with long-term memory formation and access.
Enhance learning. Better long-term memory function can also help learning and reasoning skills.
Boost mood. Researchers have linked elevated cAMP levels with antidepressant activity in animal studies.
Overview
Forskolin is an extract of the Coleus forskohlii plant (Coleus barbatus), a member of the mint family native to tropical and subtropical regions in Asia. You may be familiar with Coleus as a garden accent, but the seemingly ornamental plant has actually been used in Indian Ayurvedic medicine since ancient times to help a variety of conditions. Research conducted since the 1970's has focused on the study of Forskolin extract in clinical trials, but more recent information suggests the coleus plant may contain multiple compounds that act synergistically to produce more effective results as a whole.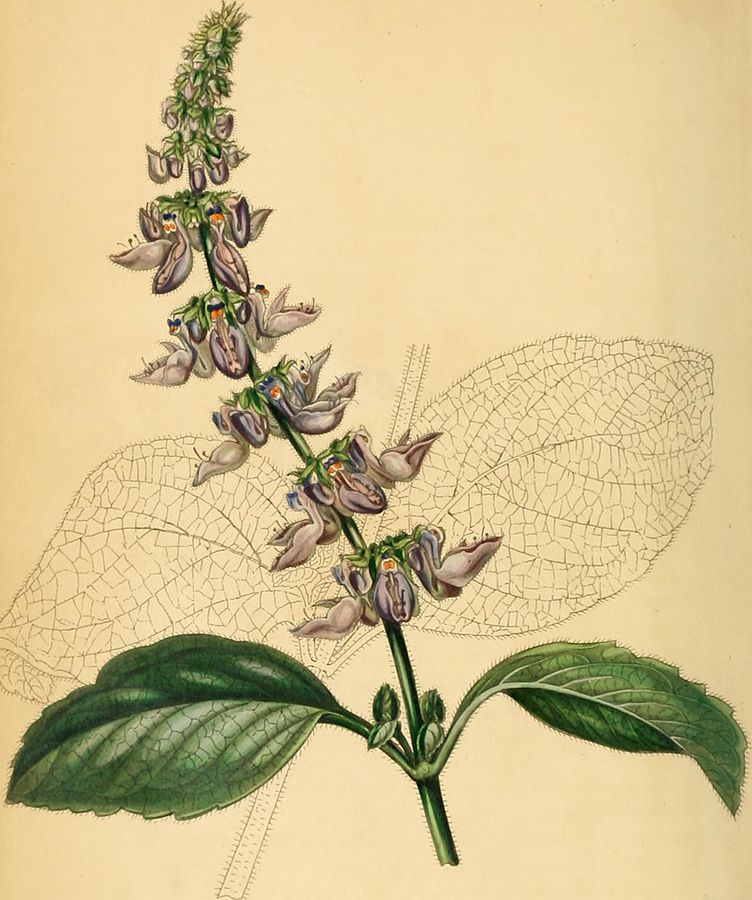 Forskolin in Traditional Ayurvedic Medicine
Forskolin was used in ancient India, the Himalayan Mountain region and Thailand to improve general health and wellness. Ayurvedic practitioners knew coleus could improve mood, and modern research confirms forskolin's antidepressant activity through observation of its effects in animal models of depression and human clinical trials.
More specifically, forskolin was used to help central nervous system disorders and cardiovascular, respiratory, skin and gastrointestinal problems. Current evidence backs up folk medicine's use of coleus by showing that forskolin increases blood flow to the brain and lowers blood pressure, helping to ease dangerous disorders like hypertension, asthma and congestive heart failure.1
Forskolin's Brain Bio-Activities
General Cognitive Improvement
Good cognitive function begins with proper blood flow, which brings much-needed oxygen to neural tissues. Many age-related cognitive disorders result from insufficient oxygen supply to brain tissue. Forskolin expands blood vessels, improving the flow of oxygen-rich blood to the brain through vasodilation. Better blood flow nourishes brain tissue and encourages the growth of healthy cells, setting a strong foundation for good clarity, focus and memory.
Memory-boosting activity
There's currently not any overwhelming evidence of Forskolin's nootropic properties, and more research is needed to prove or disprove its brain-boosting effects, but we do know it affects areas of the brain that control memory function and cellular communication.
Primarily, Forskolin activates adenylate cyclase (AC), an enzyme that plays key regulatory roles in basically all cells, through a unique biological mechanism involving direct activation and enzyme receptor modulation.2 AC converts to cAMP, which acts like a secondary messenger for intercellular communication. cAMP is a part of Long-Term Potentiation (LTP), the process by which short term memories become stored as long term memories. LTP strengthens neural pathways, making synaptic communication faster, easier and more reliable.3
Learning enhancement properties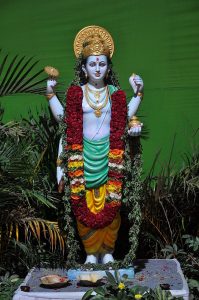 An increase in cAMP levels triggers the cAMP responsive element binding protein (CREB), a component of intracellular signaling that regulates genes involved in a wide range of biological functions including cell survival, cognition and complex forms of memory like spatial and social learning.4
With age, neural pathways can become degraded, synaptic signals weaken and cell growth slows or stops, resulting in diminished neural communication that makes memory, motor control and learning much more difficult. Through vasodilation, Forskolin can help deliver oxygen and nutrient-rich blood to neural tissues, clearing neural pathways and strengthening synapses. Vasodilation combined with CREB activity can promote strong neural pathways and synapses and allow the brain to change and adapt in a process called neuroplasticity, which helps us synthesize and retain new information.5
Mood-boosting activity
Forskolin activates the AC-cAMP-CREB chain, resulting in enhanced neuroplasticity. Depression and anxiety are linked to impaired neuroplasticity. Recent findings show depression and anxiety disorders can actually damage the brain, causing 'negative plasticity.'6 Gene expression regulated by CREB is a major component of antidepressant drugs,7 and psychiatrists are questioning whether it's possible to interrupt the 'negative neuroplasticity' associated with mood disorders to slow or stop and reverse the damage to restore both mood and mood-related cognitive function using the cAMP/CREB mechanisms. Forskolin triggers this chain reaction, and it shows promise as a holistic mood regulator that merits more research.
Research
Unfortunately, most of the evidence showing forskolin's cognitive interactions has been revealed through animal studies, but hopefully the indications of these animal studies can spur scientists to explore forskolin's potential in humans.
Animal Studies
Forskolin may perform better than other therapies at reducing anxiety in stressed mice.
This study attempted to determine all-natural forskolin's ability to reduce anxiety compared to pharmaceutical benzodiazepines and similar GABA-based substances that can cause dependence, withdrawal and tolerance complications. Mice were subjected to the elevated-plus maze and light/dark box tests to measure the effectiveness of forskolin on anxiety and the information was compared to that of Diazepam. The plasma of the mice was also measured for cAMP levels. Forskolin produced significant anti-anxiety activity in both unstressed and stressed mice, while Diazepam only produced significant anti-anxiety activity in unstressed mice. In addition to the anti-anxiety effects of forskolin, researchers noted a significant elevation of cAMP plasma levels that was not present with Diazepam.
Researchers concluded that, "findings contribute to suggest a non–receptor mediated anti-anxiety action of a forskolin, acting through cAMP elevation, thus avoiding receptor-mediated adverse effect profile of the conventional anxiolytics."8
Forskolin could improve memory retention and learning in rats exposed to hypoxia.
In this study, researchers assessed the ability of forskolin to restore delayed memory function in rats deprived of sufficient oxygen for 40 minutes 3 hours before a learning passive avoidance task. The rats showed impaired memory retention 24 hours later, but when they were injected with forskolin just after hypoxia the rats showed significant improvement in memory retention.
Researchers concluded, "Forskolin is suggested to enhance cerebral blood flow and to facilitate memory function through the action of increased cyclic adenosine monophosphate (cAMP)."9
Forskolin seems to have strong antidepressive effects similar to pharmaceutical tricyclic antidepressants.
Researchers studied the antidepressant activity of forskolin and a novel water soluble forskolin analog (NKH477) in rats using the forced swimming test. At doses of 0.01 mg/kg, forskolin decreased ratings of immobility similar to 15 mg/kg of amitriptyline. 0.01 mg is 150 times more potent than 15 mg amitriptyline. Chronic administration of NKH477 at doses of 0.5 to 1.5 mg/kg significantly decreased the duration of immobility.
Researchers concluded, "These data indicate that both forskolin and NKH477 have strong antidepressive potency, consistent with the hypothesis that elevation of the cAMP cascade system may have an important role in antidepressive effects."10
Dosage Notes
There's a difference between the extract dosage and active ingredient percentage. Make sure your forskolin supplement has between 10% and 20% active forskolin compound alkaloids. The standard is 20% Coleus forskohlii.
The most common dose is 50 mg per day.
The most effective capsules usually come in 125 mg at 20% or 250 mg at 10%.
Side Effects
Avoid taking forskolin with blood-thinners or prior to surgery as it can increase bleeding. Coleus was used in ancient times to inhibit pregnancy and bring on menstruation, so women who are pregnant or trying to become pregnant should avoid taking forskolin. Otherwise, coleus f. has been used safely for hundreds of years, and high-quality forskolin should not have side effects when taken in standard doses.
Available Forms
As a supplement, forskolin is most common in capsule form.
Forskolin is combined with artichoke extract in a CILTEP stack (Chemically induced long-term potentiation) that also includes Acetyl L-Carnitine, L-Phenylalanine and Vitamin B6.
Buyer's Note: Quality forskolin is not cheap, but there are lots of cheaper (and less effective) brands out there. You should be paying close to $40 for a high quality supplement.
Supplements in Review Recommendation
Coleus forskohlii standardized to 20% forskolin, 125 mg
Forskolin might work as a nootropic. But until some bona fide clinical research comes our way, we'll just have to settle with calling it a "brain supplement." Considering its bio-action on cerebral blood flow, forskolin seems to work best in a stack. Yet, its pre-clinical value on anxiety, depression, and mood disorders makes it a very exciting natural chemical to keep on your radar.
125 – 250 mg dosages around $40. There's your forskolin "buying guide" in a nut shell. Try to avoid cheaper, ineffective forskolin, unless you're willing to cash in on overpriced placebo.
References