Olive leaf extracts may contribute to weight loss by boosting metabolism and thermogenesis.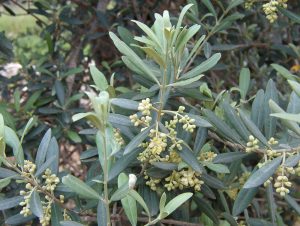 Olive leaves, found in bountiful supply on beloved olive trees, have long been treasured as a medicinal agent in the battle against oxidation, aging, viruses, and various heart complications. Olive leaf extracts are now additionally being marketed for its purported ability to burn fat by:
Boosting metabolism. Olive leaves help up-regulate thermogenesis and activate thyroid hormones critical for increasing the body's metabolic rate.
Suppressing glucose breakdown. Inhibiting glucose breakdown appears to reduce the amount absorbed in the body.
Overview
The olive tree, Olea europea, is a native to the Mediterranean and is considered by many circles to be a sort of therapeutic gem for its rich store of valuable nutrients and bioactive ingredients. While the plant is most distinguished for its fruit, both as the quintessential touch to the traditional martini and as a well-rounded remedy, the leaf is also known to bestow salubrious effects on its users.
Use of olives and olive oil for medicinal purposes dates back thousands of years as cited by ancient Greek literature. Moreover, it is referenced to multiple times as a blessed fruit in such religious texts as the Bible and Quran.1 Extracts of the olive leaf have been used for ages to promote health and bodily preservation, even as a tool to mummify Pharaohs and to combat fever and malaria.2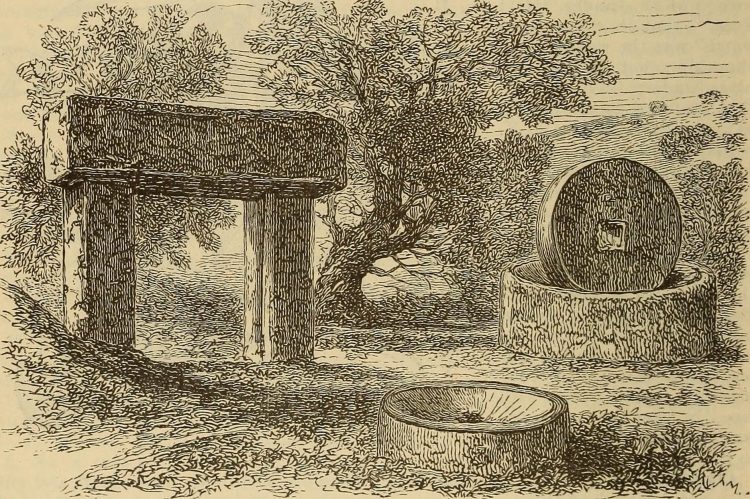 The source of olive leaves' medicinal prowess appears to be its abundance of monounsaturated fatty acids, with special mention going to the polyphenols oleuropein and hydroxytyrosol.3 These compounds seem to confer various health benefits, such as anti-oxidation, antimicrobial action, metabolism enhancement, and fat burning.4
How Olive Leaves May Help With Fat Burning
Reducing Fat Mass
Thanks to its principal phenolic substances, oleuropein and hydroxytyrosol, olive leaf extracts seem to challenge rising fat levels. It causes hypolipidemic effects, which signals its potential as a fat burner.5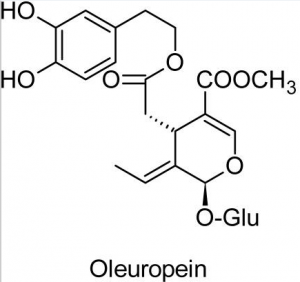 The natural fat burning benefits that stem from oleuropein particularly shine in cases of obesity. Oleuropein-treated adipocytes diminished the expression of genes associated with adipogenesis, like peroxisome proliferator-activated receptor gamma (PPARγ), which is essential for the proper functioning of fat cells.6
As of now, the oleuropein in olive leaves has only shown significant results in obese patients.
Modifying Glucose Metabolism
Olive leaves are also reportedly capable of limiting the threat of hyperglycemia. Maximum hypoglycemic output was noted especially in leaves gathered from olive trees during winter months by managing appropriate insulin release and increasing the peripheral uptake of glucose.7 Lower postprandial glucose levels often stem from carbohydrate blocking. Glucose control means sugar control, which more often than not, is a positive sign for those hoping to handle weight issues.
Olive Leaf Extract and Thermogenesis
One exciting study demonstrated the direct impact an olive leaf extract product may have on the adipogenesis pathway, and may have thermogenic effects. It turns out that one of the molecular mechanisms by which olive leaf extracts reduce the production of fat cells is by inducing the phosphorylation of 5′ AMP-activated protein kinase (AMPK).8 Activating AMPK is a critical part of inhibiting adipogenesis.9
While olive leaf reduces the expression of molecules related to the development of fat cells, it farther up-regulates those involved in thermogenesis, according to the previously mentioned study. Elevated thermogenesis generally leads to improved metabolic homeostasis, and most likely, heightened lipid metabolism. Beyond thermogenesis, olive leaf extracts may be capable of managing a wide range of metabolic changes.10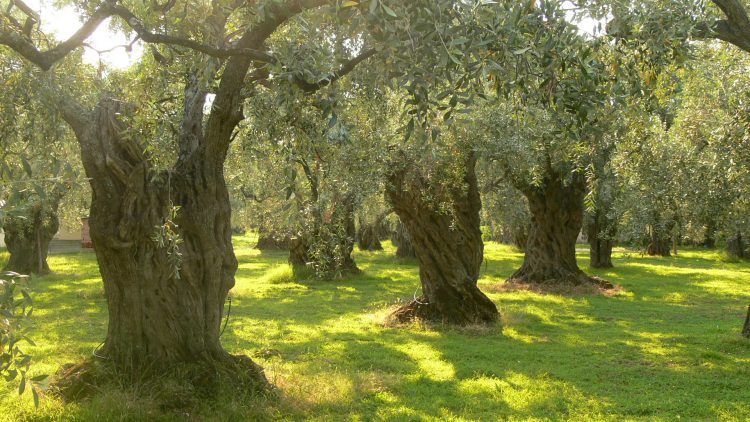 Olive trees in Greece. Sputnikcccp [CC-BY-SA-3.0], via Wikimedia Commons
Olive leaf extract is a prototype for comprehensive supplementation.
Olive leaf nutrition includes exemplary health boosters for comprehensive care of the body. Just a handful of the leaves' apparently boundless benefits include balancing high blood pressure
11
, lowering triglyceride and
cholesterol
levels
12
, and helping with various cardiac risk factors.
13
Olive Leaf Extract Fat Burner Popular Uses
Sure, Olive Leaf can do many positive things for overall health. But as a fat burner, it has become a popular ingredient choice for fat-loss + pre-workout hybrid formulas favored by bodybuilders. It seems especially popular in sports nutrition products that are designed to bring ripped, shredded results by boosting workout performance (likely HIT training & cardiovascular exercise) and fat metabolism at the same time. Olive leaf extract may also be present in straight-up diet supplements, separate from the sports nutrition category.
Research
Animal Research
Studies demonstrate the potential of olive leaf extracts to:
Attenuate obesity. Increased thermogenesis and reduced adipogenesis resulted in notable weight loss in mice given olive leaf extract.14
Increase the basal metabolic rate. Freeze dried extract increased thyroid hormone and catecholamine levels, which subsequently bolstered the metabolic rate in rats.15
Trigger hypolipidemic effects. Oleuropein reduced the total cholesterol and triglyceride concentrations, as well as circulating lipids, in rabbits.16
Human Research
Currently, very few clinical studies have been conducted that isolate and identify olive leaf extract as a fat burner in normal adults. Research focusing on weight loss induced by olive oil may shed light to that effect since both olive oil and leaves share similar ingredients, oleuropein in particular.
Olive leaf extract (51.1 mg oleuropein + 9.7 mg hydroxytyrosol) may sustain glucose homeostasis. 
In this randomized, placebo-controlled, double-blind, crossover investigation, 46 overweight middle-aged men were given olive leaf extract containing 51.1 mg oleuropein and 9.7 mg hydroxytyrosol over the course of 12 weeks. Glucose homeostasis was observed as a result of improved insulin sensitivity and glucose profiles.
The study concluded that "supplementation with olive leaf polyphenols for 12 weeks significantly improved insulin sensitivity and pancreatic β-cell secretory capacity."17
Olive leaf extract (1 g) may decrease carbohydrate absorption
In this cohort investigation, 14 adults were given 1 gram of olive leaf extract with 300 grams of rice over a period of 24 hours. The supplement decreased subsequent glucose levels in persons with borderline hyperglycemia but only partially so in healthy individuals by limiting alpha-amylase activity. An inhibitory effect on postprandial blood glucose was also identified.
The study concluded that "olive leaves suppressed the elevation of blood glucose after oral administration of starch."18
Combine olive leaf extracts with other supplements for more reliable weight loss.
Weighlevel is a special mixture of extracts derived from the olive leaf, lady mantle,
Mentha longifolia
L, and cumin seeds. Progressive and significant weight loss was observed in both humans and animals when the blend was given 30 minutes before each meal. Average body mass index (BMI) drops were reported roughly at a whopping 4 kg in overweight and obese adults over a 3-month period.
19
Dosage for Fat Burning
You can buy olive leaves in supplement form as:
an extract, 500 mg – 1000 mg capsules, 150 mg oleuropein
dried leaves, a 5 g tincture or hot tea; usually good prices but rarely, if ever, standardized
Olive leaves in raw form or within caps may have gastric distress side effects, and so should be taken with a meal.
Remember that oleuropein is the active ingredient in olive leaves that you want. Check out this chart and compare how different olive sources compare in oleuropein content:

Supplements in Review Says
Olive leaf extract,  500 mg – 1000 mg, 150 mg oleuropein
Olive leaf extracts have natural fat burning potential. We recommend using olive leaf extracts as capsules within the standard market dosage range of 500 mg to 1000 mg as part of a certified supplemental regimen. Although they may impart a mild weight dropping effect on their own through boosting metabolism and thermogenesis, they seem to work better when paired with other fat burners; some reviews back this assertion. Moreover, Olive leaves have plenty of other superb perks when it comes to overall well-being.
Take olive leaf extract as a 500 mg tablet holding 150 mg oleuropein.  Studies have shown little to distinguish the impact between small and large doses of the extract. For starters, we suggest integrating a standardized 500 mg serving size that has 150 mg oleuropein with select other weight slashing tablets, like garcinia cambogia or glucomannan, for optimal results. You might save a little money if you buy a non-extract product or raw olive leaves, but it's not worth the tradeoff of losing potency and/or standardization.
References