Raspberry ketones are claimed to promote fat loss, but research evidence is lacking.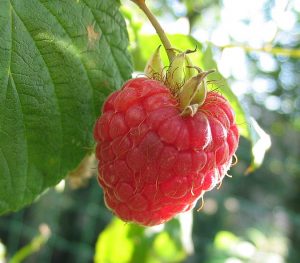 Raspberry ketones are compounds found in raspberries that can also be made synthetically. Animal and test tube research suggests that they may potentially aid weight loss through:
Promoting adiponectin release, a protein which promotes the oxidation of fatty acids to produce energy.
Enhancing norepinephrine activity, a hormone known to induce lipolysis (breakdown of fats).
Overview
Raspberry ketones are concentrated derivatives of the chemical that gives raspberries their distinctive aroma, and are commonly used as a food additive to enhance color, flavor, and scent. Despite the name, ketones are also found in blackberries and cranberries, but because of its relatively low concentrations in natural sources — with 90 pounds of raspberries needed for a single dose of ketones — most supplements are produced synthetically.
Raspberry ketone is similar in structure and function to other well known fat burner compounds, such as capsaicin and synephrine. Ketones experienced a surge of popularity after being touted as a "miracle fat burner in a bottle" by American TV personality Dr. Oz in 2012. Since then, they have been a popular ingredient in fat loss supplements. Despite this, there is little research on ketones' weight loss benefits, and findings are restricted to animal and test tube studies.
Berries have been used for medicine by indigenous cultures for thousands of years. Indeed, Native American cultures not only consumed berries as a main source of nutrition, but also used them to decrease inflammation, prevent diabetes, treat infection, and enhance metabolism.
1
How Raspberry Ketone May Help With Fat Loss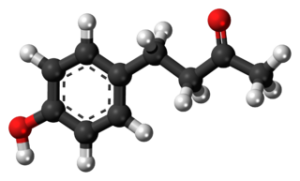 Research suggests that rapsberry ketones may act via multiple mechanisms. However, it's important to stress that these activities have yet to be tested in humans and have only been reported by a few studies.
Promote norepinephrine-induced lipolysis
The hormone norepinephrine is known to promote lipolysis (the breakdown of fats). 2 According to a study in mice, raspberry ketones may promote fat loss by further increasing norepinephrine's promotion of fat loss.
Promote adiponectin release
Adiponectin is a protein involved in the oxidation of fatty acids to produce energy. A study done on isolated mouse fat cells has shown that raspberry ketone appears to increase the secretion of adiponectin, which could be one of the ways it promotes fat burning.
Raspberry ketone's molecular structure is nearly identical to two other fat-burning compounds: capsaicin found in cayenne pepper, and synephrine found in bitter orange. These two compounds have been shown to increase fat metabolism, suggesting that raspberry ketones may work in a similar fashion.
3
Raspberry Ketone's Proposed

Fat Burning Benefits
Raspberry ketone is a popular weight loss supplement. But although there is some evidence that raspberry ketones help burn fat, these effects have only been demonstrated in animals and isolated fat cells. As such, there is currently no evidence to support the claim that they promote weight loss in humans.
Research
Animal & Petri Dish Research
Current research evidence is restricted to animal and test tube studies. Although the findings have been positive, it's impossible to say whether these effects would be replicated in human trials.
Raspberry ketone appears to boost lipolysis and fatty acid oxidation in isolated mouse fat cells
This test tube study investigated raspberry ketone's (RK) effect on fat metabolism in isolated mouse fat cells. Treatment with RK increased the breakdown of fats (lipolysis), fat oxidation, and suppressed fat accumulation in the cells. RK also increased both the secretion and activity of adiponectin.
The researchers concluded that "RK holds great promise as an herbal medicine since its biological activities alter the lipid metabolism in 3T3-L1 adipocytes" 4
Raspberry ketone appears to help prevent obesity in mice fed a  high-fat diet
This animal study aimed to clarify raspberry ketone's (RK) ability to prevent obesity and activate fat metabolism in mice. In the first experiment, mice were given a high-fat diet supplemented with 0.5, 1 or 2% RK over ten weeks. For the second experiment, mice were fed a high-fat diet for six weeks, followed by the same high-fat diet infused with 1% RK over the next five weeks.
In the first experiment, RK prevented the gain in body weight, liver weight, and fatty tissue surrounding other organs. In the second experiment, RK also reduced the weight gained by the mice during the first period without RK.
The researchers concluded that, "RK prevents and improves obesity and fatty liver. These effects appear to stem from the action of RK in altering the lipid metabolism, or more specifically, in increasing norepinephrine-induced lipolysis in white adipocytes" 5
Dosage for Fat Burning
Dietary supplements suggest doses of 400-1000 mg
A typical 100-200 mg dose of raspberry ketones contains the equivalent of about 90 pounds of raspberries
Supplements in Review Says
Raspberry ketones 400 mg once or twice daily.

We can't recommend raspberry ketones given the lack of research evidence. You can certainly still try this supplement on your own, but the scarcity of research means that you're not guaranteed to see any effect.
If you do decide to try it, 400 mg seems to be the recommended dose. Most raspberry ketone supplements provide 400-450 mg doses, taken once or twice daily.