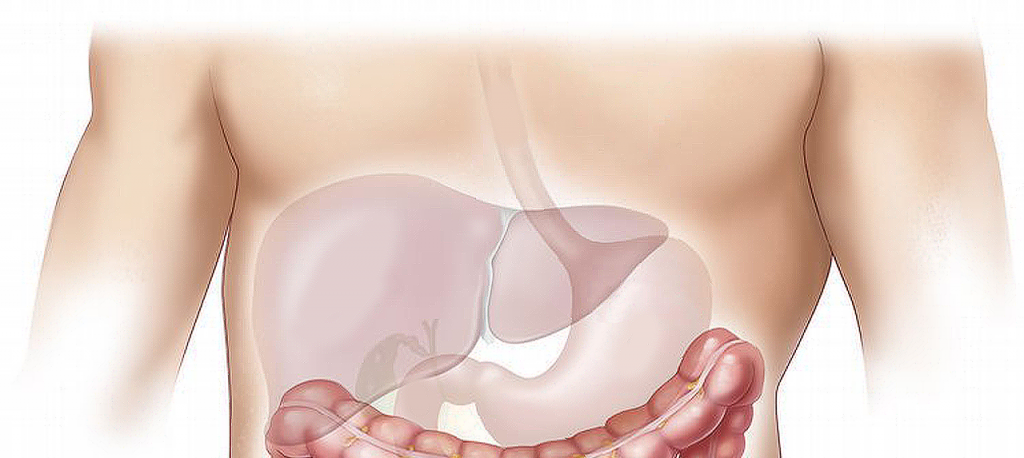 We are accustomed to hearing about the liver when it comes to alcohol use. But far from only clearing alcohol and other toxins from the blood, this key organ has many other important roles such as storing energy and breaking down fat. And just like any part of the body, the liver can become afflicted with disorders. When this happens, many people choose to try dietary supplements to help restore the liver to its healthy state before turning to prescription drugs.
But how do liver supplements work? And are they backed by clinical research? In this liver supplements guide, we are going to answer these and other questions by looking at the science and medical research behind liver health and supplementation.
Liver Basics
Weighing 1.4 kg (3 pounds), the liver is a large organ located on the upper right side of the abdomen and protected by the ribcage. The liver's main function is to receive blood from the digestive organs, which carries nutrients, medications, and toxins. The liver processes, stores, detoxifies, and alters these substances, and passes them back into the blood or releases them to be eliminated in feces or urine.
For example, the liver takes in fats from the blood and breaks them down to produce energy, and takes up excess glucose to store it for later use in the form of glycogen. Similarly, when you drink alcohol the liver takes it from the blood and breaks it down to prevent harm to the body.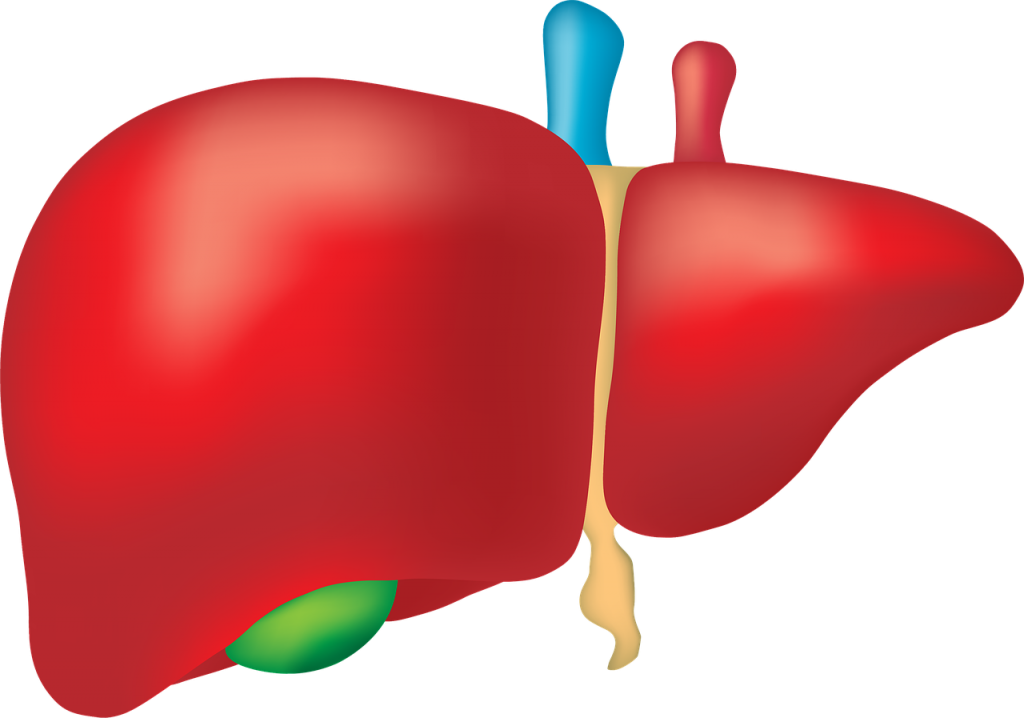 In addition, this indispensable organ also produces important substances such as bile, cholesterol, and blood proteins, breaks down old and damaged blood cells, and can use amino acids to produce energy. As we can see, the liver has many different functions that make it vital to our overall health.
The liver is also unique for being the only internal organ capable of regenerating itself, which is crucial to its ability to clear harmful toxins that damage not just the body but the liver itself.
Did you know? The liver holds about 13% of the body's total blood supply at a time.
Liver Disorders
The liver can be affected by a variety of disorders. These conditions can be caused by:
Infection, such as the hepatitis virus
Poor lifestyle choices linked to obesity, diabetes, and high cholesterol, as the case with fatty liver disease
Excessive alcohol consumption, as the case with alcoholic fatty liver disease
Autoimmune reactions where the body's immune system attacks the liver, such as autoimmune hepatitis
Drug toxicity, as the case with acetaminophen (Tylenol) overdose
Genetic mutations, as the case with

hemochromatosis
The most common liver condition is fatty liver disease – the build-up of excess fat in the liver. There are two types of fatty liver – alcoholic (caused by excess alcohol use) and nonalcoholic. Given the worldwide rise in obesity, it's not surprising that nonalcoholic fatty liver disease (NAFLD) is the most widespread liver condition worldwide, estimated to affect 25% of people in the world. 1
Most chronic liver conditions include the development of three liver complications:
Steatosis – the accumulation of excess fat in the liver
Fibrosis – the scarring of liver tissue
Cirrhosis – late-stage fibrosis where a large portion of the liver's healthy tissue has been replaced by scar tissue
These complications can occur one after another as the condition progresses.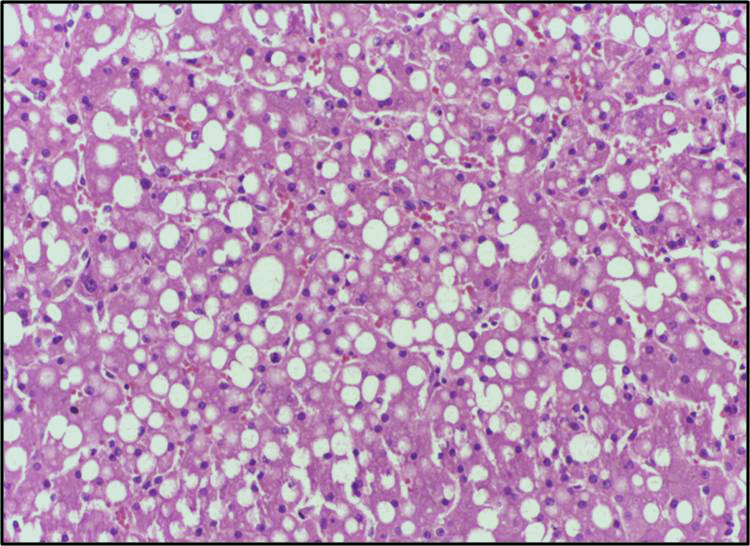 Liver Disorder Symptoms
Liver disorders can cause a variety of symptoms, including fatigue, weakness, abdominal pain, loss of appetite, jaundice (skin yellowing), itchy skin, and easy bruising. Advanced liver disease – which typically includes the development of cirrhosis – can cause more serious symptoms, such as fluid accumulation (edema & ascites), confusion, and bacterial infections.
What are Liver Supplements?
Liver supplements are natural products used to protect against liver disorders and their symptoms. Specific conditions people liver supplements for include nonalcoholic fatty liver disease (NAFLD), alcoholic fatty liver disease, hepatitis, biliary cirrhosis, and hemochromatosis, as well as short-term concerns such as hangovers and protecting the liver from drug-induced damage.
Liver supplements typically come in the form of capsules, but can also be sold as pills, powders, and tonics, and can include one or multiple ingredients. Most liver supplements use herbs and other natural substances that have been used to support liver health and function for millennia, and are now beginning to be tested by medical researchers.
Clarification: Liver Detoxification and Cleanses
You may have noticed that many liver supplements are advertised as a way to "cleanse" or "detoxify" the liver. In addition, certain diets (e.g. a juice fast) and even enemas have been proposed as a way to detox, cleanse, or flush the liver and and even lose weight.
It is important to highlight that these terms are nothing more than pseudoscientific marketing buzzwords without any medical backing. Although the liver can certainly be damaged, there is no clinical evidence that it accumulates toxins over time and needs a "cleanse" or "detox." In addition, there is no evidence that cleansing or detox regimens have any liver and overall health benefits. The only acceptable medical usage of the term "detox" is the treatment of people with drug addiction.
Having said that, there is some evidence that certain liver supplements can help with liver conditions such as nonalcoholic fatty liver. Just don't get caught up in the marketing and think that you need to "detox" your liver – it does that on its own.
Read more: The "detox" myth
How do Liver Supplements Work?
Liver supplements typically work through one of the three following mechanisms:
Protecting against oxidative stress
Oxidative stress caused by an imbalance between reactive oxygen species (ROS) and the body's antioxidant defenses plays a central role in liver disorders and injuries. When not effectively neutralized, this oxidative stress causes damage to liver cells. Most liver supplements have potent antioxidant properties that help protect the liver from oxidative damage. In addition to acting as antioxidants, some liver supplements – such as alpha lipoic acid and turmeric – can also increase the levels of the body's own antioxidants, such as glutathione. 2
Protecting against inflammation
Inflammation often goes hand in hand with oxidative stress, with one process encouraging the other.3 Liver inflammation is involved in most liver conditions and hepatitis in particular. Liver supplements can have a variety of anti-inflammatory effects. For example, curcumin inhibits NF-κB – the body's major inflammatory pathway, in turn reducing the release of inflammatory cytokines that ultimately lead to liver inflammation and damage. 4
Warding off fibrosis & steatosis
Liver scarring (fibrosis) characterizes most chronic liver disorders, and eventually leads to cirrhosis – a late stage of liver scarring. On the other hand, steatosis refers to the excess production and storage of fat in the liver, which can also lead to fibrosis and cirrhosis.
Some liver supplements have been demonstrated to protect the liver against fibrosis. For example, silymarin from milk thistle has been shown to suppress the transformation of certain liver cells into myofibroblasts that deposit collagen in the liver and lead to fibrosis. 5 Meanwhile, alpha lipoic acid may be able to halt steatosis by inhibiting the protein SREBP‐1c. 6
Did you know?
Silymarin may also be capable of supporting the regeneration of liver tissue and stabilizing liver cell membranes so that toxins cannot enter them.
7
8
Liver Supplement Ingredients
Liver supplements can be divided into two major categories:
Herbs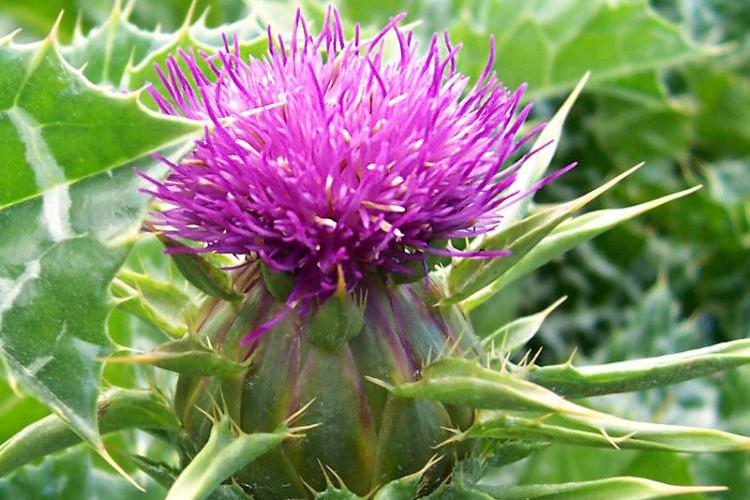 Medicinal plants are the most popular ingredient in not just liver but all dietary supplements. This isn't surprising when we consider their long history of use in folk medicine, and recent research efforts into the mechanisms and benefits of medicinal herbs. The most popular liver herb is milk thistle (Silybum marianum), used primarily for improving cirrhosis, hepatitis, and non alcoholic fatty liver disease (NAFLD). Other popular liver herbs include dandelion, artichoke, licorice root, turmeric (curcumin), and burdock.
Biomolecules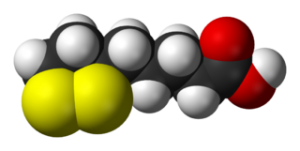 Biological molecules are compounds naturally present in the human body that are vital to its functions. Many liver supplements contain biomolecules such as alpha lipoic acid and trimethylglycine (TMG) which have antioxidant and other benefits that can help protect the liver from disease and injury.
Do Liver Supplements Work?
We've discussed the biological mechanisms through which certain supplements can support and protect the liver. But is there any evidence that they actually work?
As of right now, there is some evidence backing the liver-protective properties of certain supplements. Having said that, not all of the research has been positive, and too few high-quality human studies have been done to conclusively recommend their use. For example, although milk thistle is the most popular liver herb, studies have been inconsistent and inconclusive, with some showing benefits and others reporting no significant effects.
For more information on the research behind specific liver supplements, check out our individual liver supplement articles.
Taking Liver Supplements Before & After Drinking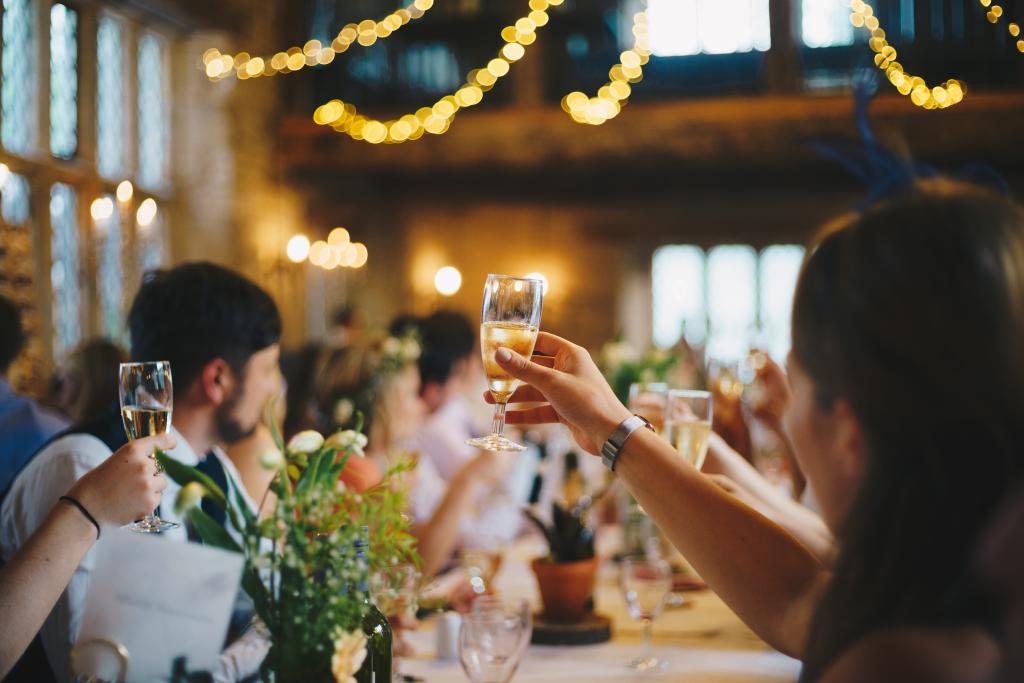 Some people take liver supplements before or after drinking to reduce stress on the liver and hangover symptoms. The most popular supplement to take before drinking is N-acetylcysteine (NAC) – the precursor to the amino acid L-cysteine. There is some scientific backing for this use because NAC increases glutathione  – the antioxidant that is used up when the liver clears alcohol from the body.9 In this way, taking NAC can reduce damage to the liver and help it clear alcohol more effectively after a night of drinking, with the added bonus of lessening your hangover.
However, NAC should only be taken before drinking. Research shows that taking NAC during or after drinking can actually make it act as a pro-oxidant (the opposite of an antioxidant), making your hangover worse. 10
In addition, some people also take certain supplements after drinking, such as alpha-lipoic acid and milk thistle. Finally, there is a whole new industry focused on the practice of administering IV drips as a way to cure hangovers. These drips contain B-vitamins, antioxidants, and other ingredients.
Read more : Banana Bags and Hangovers
Who Takes Liver Supplements?
Generally speaking, liver supplements are taken by four main groups of people:
Those who have been diagnosed with liver issues – typically hepatitis, non-alcoholic fatty liver (NAFLD), or alcoholic fatty liver
Individuals who frequently drink alcohol and want to give the liver additional protection from its toxic effects
Individuals with generally healthy livers who are trying to lose weight and improve their overall health
Individuals who take drugs that can put stress on and damage the liver, such as statins and acetaminophen
Read more: Liver injury caused by drugs
Do Liver Supplement Have Side Effects?
Liver supplements do not possess any serious side effects. However, they may cause minor gastrointestinal issues such as diarrhea. In addition, herbal supplements can cause allergic reactions in a some people, particularly those with known allergies to plants from the same family (.e.g ragweeds).
Liver Supplements vs Liver Drugs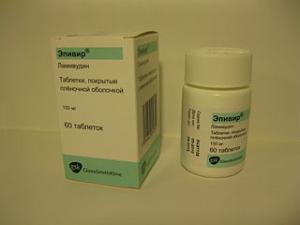 There actually aren't that many prescription liver drugs. This is largely due to the fact that liver conditions can be difficult to treat, and tend to require lifestyle interventions (e.g. weight loss) or in the worst cases liver transplantation. The major drugs consistently used for liver conditions are antiviral medications (for hepatitis), steroid drugs (for autoimmune disorders), and ursodiol (for biliary cirrhosis). However, some of these drugs can have serious side effects such as weight gain, high blood pressure, and back pain.
Given the scarcity of liver drugs and their side effects, it's not surprising that many people choose to try dietary liver supplements as an alternative. These supplements are natural and are viewed as safer and healthier.
What is the Best Liver Supplement?
It's difficult to say which liver supplement ingredient is the best because of the scarcity of research, and the specific liver concern you are trying to address. Having said that, we do have some general recommendations.
Best Individual Liver Supplement
Although the research behind milk thistle has been mixed and inconclusive, it still appears to be the best overall choice because it has seen the most research, and seems to have the widest range of liver-protective effects of any liver supplement.
Another supplement worth trying is N-acetylcysteine, which has shown promising animal and human study results for both alcoholic and nonalcoholic liver concerns.
Best Multi-ingredient Liver Supplement
In terms of multi-ingredient supplements, we recommend a product that contains milk thistle as the main ingredient, alongside smaller amounts of ingredients such as artichoke, burdock, turmeric, N-acetylcysteine, alpha lipoic acid, and dandelion. All of these compounds have at least some clinical evidence of liver-protective effects, particularly against NAFLD and alcohol damage.
Liver Supplements Guide Conclusion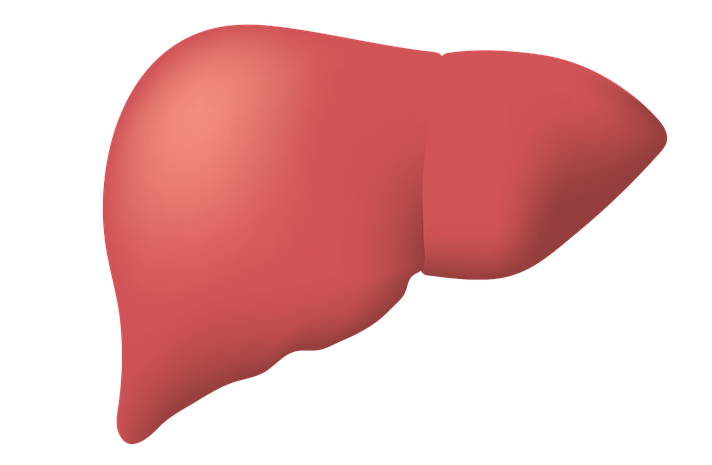 Liver supplements can help protect the liver from disorders and damage caused by alcohol or prescription medication. Having said that, claims of liver "detoxing" and "cleansing" are misleading, since the liver can detoxify itself just fine and has a remarkable capacity to regenerate.
Furthermore, it is important to note that supplements alone will not be able to counter the effects of heavy alcohol use, obesity, diabetes, and other major risk factors of liver disorders. As such, liver supplements are best used as an addition to a healthy lifestyle or as a short-term precaution for a night of heavy drinking.
As a final thought, if you do decide to give liver supplements a try, we highly recommend that you consult your doctor first.