Vitamin A is often included in multivitamins because of its roles in eye and immune health.


Like other vitamins, vitamin A is necessary for the proper functioning of the body. It is involved in many processes, but is best known for its role in:
Healthy vision. Vitamin A is needed for optimal eye function and seeing in the dark in particular.
Immune function. Vitamin A helps the immune system work properly to protect you from illness.
Overview
Vitamin A is one of the 13 vitamins – nutrients essential to human health that cannot be synthesized by the body and must come from the diet. This versatile, fat-soluble vitamin is required for optimal immune system function, cell growth, vision, and other processes. More on vitamin A for vision.
Although vitamin A deficiency is rare in the US with a prevalence rate of only 0.3%1, as many as 34% of Americans are estimated to have insufficient (below recommended) vitamin A levels. 2 As such, turning to a multivitamin can be an effective way to make sure you're meeting the recommended daily amount of vitamin A.
Vitamin A can come in two forms: preformed vitamin A (retinol and retinyl ester) and provitamin A (which must first be converted into a usable form by the body). Preformed vitamin A is present in animal foods such as meat, dairy, and fish. Provitamin A comes mostly in the form of beta-carotene and some other carotenoids – compounds that give fruits and vegetables their yellow, orange, and red colors.
Did you know?
The reason
carrots
are associated with good vision is because of their high beta-carotene content.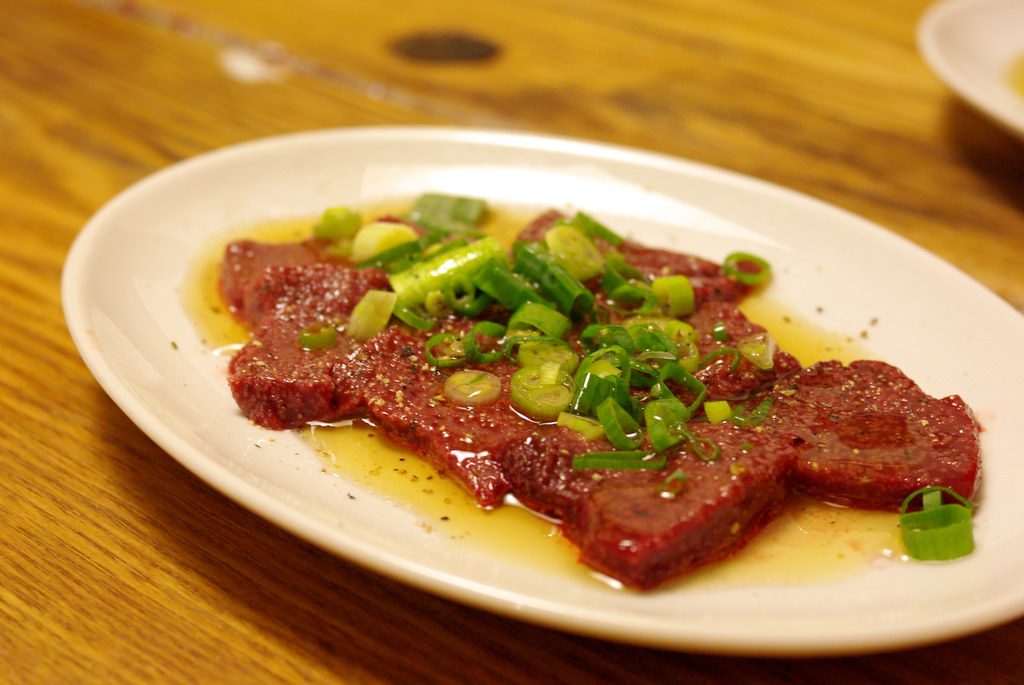 Recommended Dietary Allowances (RDAs) for Vitamin A*
| | | |
| --- | --- | --- |
| Age | Men | Women |
|  0 – 12 months |  400 – 500 mcg |  400 – 500 mcg |
|  1 – 8 years |  300 – 400 mcg |  300 – 400 mcg |
|  9 – 13 years |  600 mcg |  600 mcg |
|  14 – 18 years |  900 mcg |  700 mcg (750 mcg for pregnancy, 1200 mcg for breast-feeding) |
|  19+ |  900 mcg |  700 mcg (770 mcg for pregnancy, 1300 mcg for breast-feeding) |
* – Vitamin A is usually measured in International Units (IU) in supplements, which can change depending on the source of vitamin A. For example, 900 mcg of vitamin A is equivalent to 3,000 IU from a preformed (animal) source, or 6,000 IU from beta-carotene.
Foods High in Vitamin A
| | |
| --- | --- |
| Food | micrograms (mcg) per serving |
| Fried beef liver (3 ounces) | 6,582 |
| Sweet potato with skin (1 whole) | 1,403 |
| Spinach (1/2 cup) | 573 |
| Carrots (1/2 cup) | 459 |
| Ricotta cheese (1 cup) | 263 |
| Atlantic herring (3 ounces) | 219 |
How Vitamin A Supports General Health
Vitamin A is involved in a wide range of bodily processes, but is best recognized for:
Supporting healthy vision
Vitamin A is involved with multiple aspects of healthy eyesight. Most importantly, vitamin A:3
is required to produce rhodopsin, a protein that helps the eyes adapt to darkness
Supports function of the cornea, the transparent layer at the front of the eye
helps produce moisture to keep eyes lubricated
Supporting the immune system
Vitamin A is needed for the proper function of immune system cells, including neutrophils, macrophages, and natural killer cells, as well as skin and mucous membranes that line the digestive tract and other parts of the body, acting as the first line of defense against pathogens. 4
Vitamin A Multivitamin Benefits
Most people look for a multivitamin that contains vitamin A to support healthy immunity and vision. And even though vitamin A deficiency is extremely rare, an estimated 34% of Americans have insufficient intake. For example, whereas the vitamin A RDA for for adult males is 900 mcg, the average American man consumes only about 649 micrograms.
While such amounts are well above those that can cause deficiency and related health issues, research suggests that suboptimal vitamin intake is a risk factor for cardiovascular, bone, and other disorders. As such, supplementing with a multivitamin that includes vitamin A is a good way to provide "nutritional insurance" to make sure you're getting enough of this vital nutrient.
Did you know? There are actually more people in the US whose vitamin A levels are considered higher than required (2.1%) than those who are deficient (0.3%).
Multivitamin Dosage
Multivitamins that include vitamin A typically supply doses of 2,500 – 10,000 IU
Most multivitamins mix the preformed (labeled as vitamin A acetate or palminate) and provitamin forms of vitamin A (typically labeled as beta-carotene) at a 1:1 ratio
Health professionals recommend taking no more than 5,000 IU of vitamin A to avoid bone-related side effects, no more than half of which should be preformed 5
Supplements in Review Says
Vitamin A 2,500 – 5,000 IU (50% as beta-carotene) as part of a multivitamin.

Vitamin A is essential for optimal immunity and vision. Vitamin A is well-recognized to play a role in keeping the immune system functioning properly, and even better known for its role in supporting eye health.
It's best to take no more than 2,500 IU of preformed vitamin A. High doses of vitamin A have been associated with adverse effects on bone health. As such, it's best to take no more than 2,500 IU of preformed vitamin A (acetate or palminate) and no higher than 2,500 IU of beta-carotene.