Vitamin B9 is included in multivitamins for its role in helping make DNA and amino acids.


Among its many biochemical roles as an essential vitamin, vitamin B9 is best recognized for its importance in:
Amino and nucleic acid synthesis. B9 helps produce DNA and amino acids.
Overview
Vitamin B9, also called folate or folic acid, is one of the B vitamins whose major role is to help produce DNA and amino acids. Most people consume plenty of vitamin B9 from their diet. It can be found in a variety of everyday foods, with particularly high concentrations in dark leafy greens such as spinach. Its principal form in food is folic acid, which must be converted into folate once eaten in order to work.
The abundance of B9 in food makes deficiency rare for the general population. Pregnant women, however, have a greatly increased need for folate.1 Furthermore, chronic alcohol use and smoking can also increase the risk of B9 deficiency.2 3
Did you know? Supplementing with vitamin B9 has been known to mask vitamin B12 deficiency since they have several overlapping functions.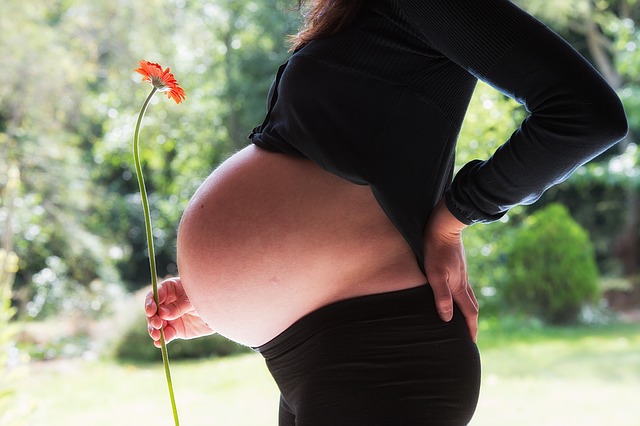 Recommended Dietary Allowances (RDAs) for Vitamin B9*
| | | |
| --- | --- | --- |
| Age | Males | Females |
|  0 – 12 months | 65 – 80 µg | 65 – 80 µg |
|  1 – 8 years | 150 – 200 µg |   150 – 200 µg |
|  9 – 13 years | 300 µg | 300 µg |
|  14 – 18 years | 400 µg |  400 µg (600 µg for pregnancy, 500 µg for breast-feeding) |
|  19+ | 400 µg |  400 µg (600 µg for pregnancy, 500 µg for breast-feeding) |
*— Vitamin B9 is measured using micrograms (µg) as a dietary folate equivalent (DFE).
1 μg of natural vitamin B9 in food contains 1 μg of DFEs
1 μg of vitamin B9 in fortified food contains 1.7 μg of DFEs
1 μg of a vitamin B9 supplement on an empty stomach provides 2 μg of DFEs
Foods High in Vitamin B9
| | | |
| --- | --- | --- |
| Food | Serving Size | Amount per serving (µg DFE's) |
| Lentils | ½ cup | 179 |
|  Spaghetti (enriched) |  1 cup | 167 |
|  Asparagus (cooked) | ½ cup | 134 |
| Bread (enriched) | 1 slice | 84 |
|  Lima beans |  ½ cup | 78 |
| Orange juice | 6 ounces | 56 |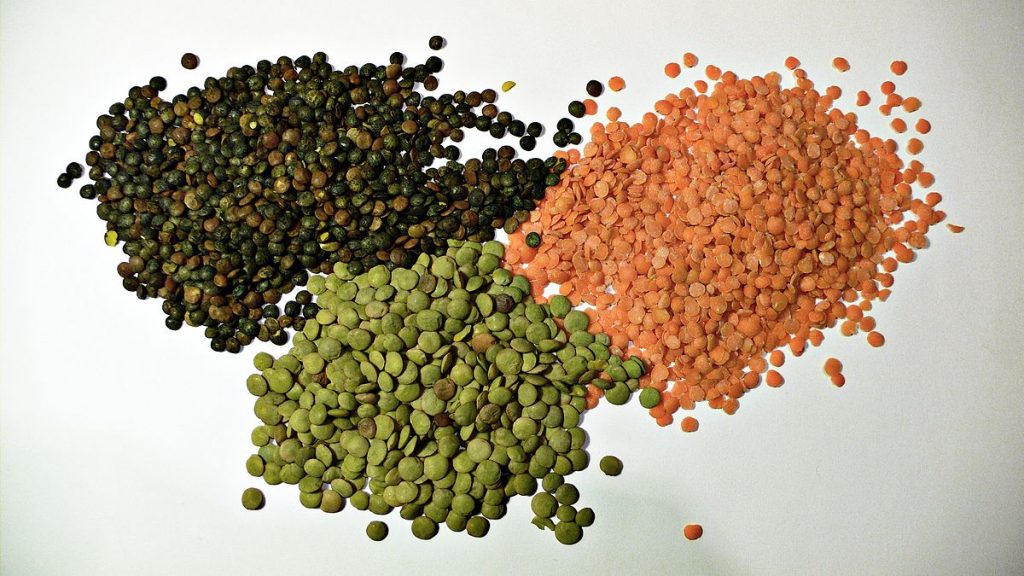 How Vitamin B9 Supports General Health
Vitamin B9 facilitates a large number of bodily processes, but is most important for its contribution to:
Carbon transfer
By receiving and donating single units of the element carbon (C), vitamin B9 enables two fundamental pathways to take place4:
DNA synthesis. The folate coenzyme accepts a carbon from thymidine and purines—the precursors of DNA—to activate DNA synthesis.5
Amino acid synthesis. Folate coenzymes are needed to produce methionine from homocysteine, a high level of which is otherwise a major risk factor for cardiovascular diseases.6 Vitamin B9 is also required to synthesize the amino acids serine, glycine, cysteine, and histidine.
Vitamin B9's Benefits as a Multivitamin
Vitamin B9 is commonly added to multivitamins because even though deficiency is rare, it's still possible to have insufficient levels. In addition to its vital roles in synthesis of DNA and amino acids, B9 is also particularly useful during pregnancy. 7 8 For example, research suggests that that more than 50% of birth defects are contributed to vitamin B9 insufficiency.9
Vitamin B9 has also been shown to speed up the process of making and replicating blood cells. Indeed, severe deficiency in vitamin B9—albeit rare—has been reported as a major cause of megaloblastic anemia, which is characterized by fatigue.
Vitamin B9 deficiency then and now.
 Deficiency of vitamin B9 was estimated to have been lowered from 24% to 1% in the US since the fortification of grains was introduced in the mid 90's.
10
Multivitamin Dosage
Multivitamins typically include 400 – 1000 µg of vitamin B9
Health professionals recommend taking no more than 1000 µg of vitamin B9
Supplements in Review Says
Vitamin B9 400 µg as part of a multivitamin.

Vitamin B9 is essential to good health. B9's roles in helping make DNA and amino acids makes it an essential nutrient, and warrants its addition to multivitamin products.
Start with 400 µg of vitamin B9. The general consensus in the medical community is that 400 µg is an effective supplementary dose of vitamin B9. The upper tolerable intake is nearly 1000 µg per day.
Herbert V. Folic acid. In: Shils M, et al, eds. Modern Nutrition in Health and Disease. 9th ed. Baltimore: Lippincott Williams & Wilkins; 1999:433-46. ↩
Stark KD, et al. Maternal smoking is associated with decreased 5-methyltetrahydrofolate in cord plasma. Am J Clin Nutr. 2007;85(3):796-802. ↩
Hutson JR, et al. Folic acid transport to the human fetus is decreased in pregnancies with chronic alcohol exposure. PLoS One. 2012;7(5):e38057. ↩
Food and Nutrition Board, Institute of Medicine. Folate. Dietary Reference Intakes: Thiamin, Riboflavin, Niacin, Vitamin B6, Folate, Vitamin B12, Pantothenic Acid, Biotin, and Choline. Washington, D.C.: National Academy Press; 1998:196-305. ↩
Choi SW, et al. Folate and carcinogenesis: an integrated scheme. J Nutr. 2000;130(2):129-32. ↩
Bailey LB, et al. Folate metabolism and requirements. J Nutr. 1999;129(4):779-82. ↩
Czeizel AE, et al. Folate deficiency and folic acid supplementation: the prevention of neural-tube defects and congenital heart defects. Nutrients. 2013;5(11):4760-75. ↩
Bibbins-Domingo K, et al. Folic Acid Supplementation for the Prevention of Neural Tube Defects. 
"Dietary supplement fact sheet: Folate". Health Information. Office of Dietary Supplements, US National Institutes of Health

. Retrieved 4 April 2017

. ↩
Pfeiffer CM, Hughes JP, Lacher DA, et al. Estimation of trends in serum and RBC folate in the US population from pre- to postfortification using assay-adjusted data from the NHANES 1988-2010. J Nutr. 2012;142(5):886-93. ↩